One of the best things to do in Montenegro is to go hiking. Still, many people who visit Montenegro mainly head to Kotor, Budva or other coastal towns, missing on all the beauty that lays inside the country. Don't get me wrong, these places are amazing. Yet, I encourage you to go on a few hikes in Montenegro to see all the beauty of the mountains and nature.
There are hundreds of various trails to explore. We did a lot of them during the time we lived in Budva and would love to share a list of our favorite ones.
I know, most likely you won't be able to try all these hikes during your trip. But do not leave without going on at least one of them.
So here is my list of the best hikes in Montenegro you absolutely have to try:
1.Hike in Kotor to Sveti Ivan Fortress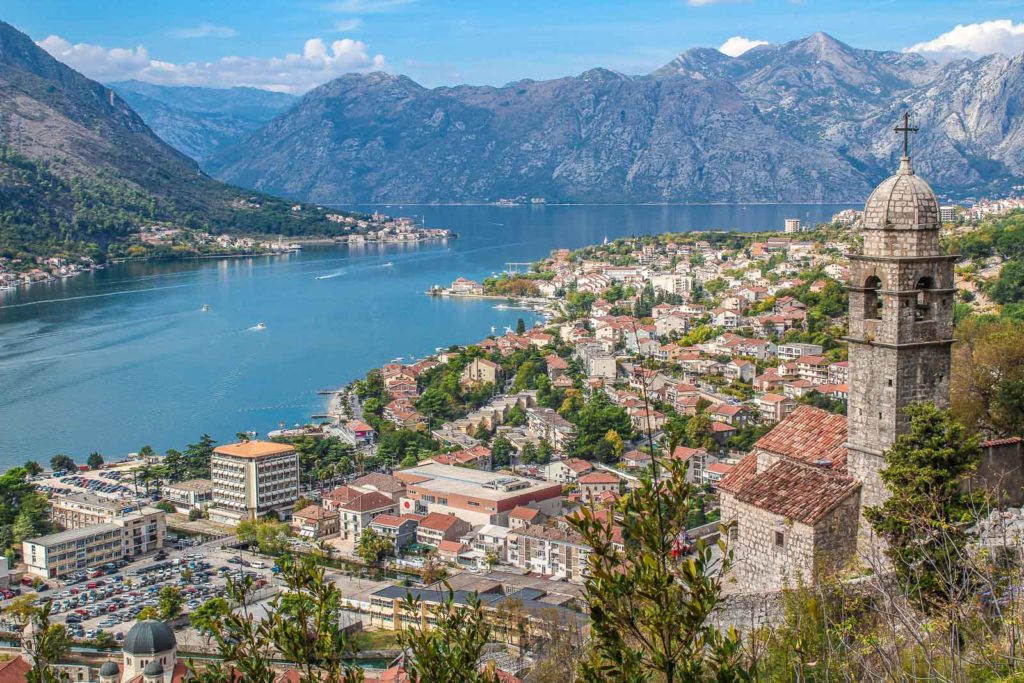 This is probably one of the most famous hikes in Montenegro. And in general, Sveti Ivan fortress is well-known among tourists. However, they usually get there taking a road from Old Kotor and paying 8 euros per person for the entrance.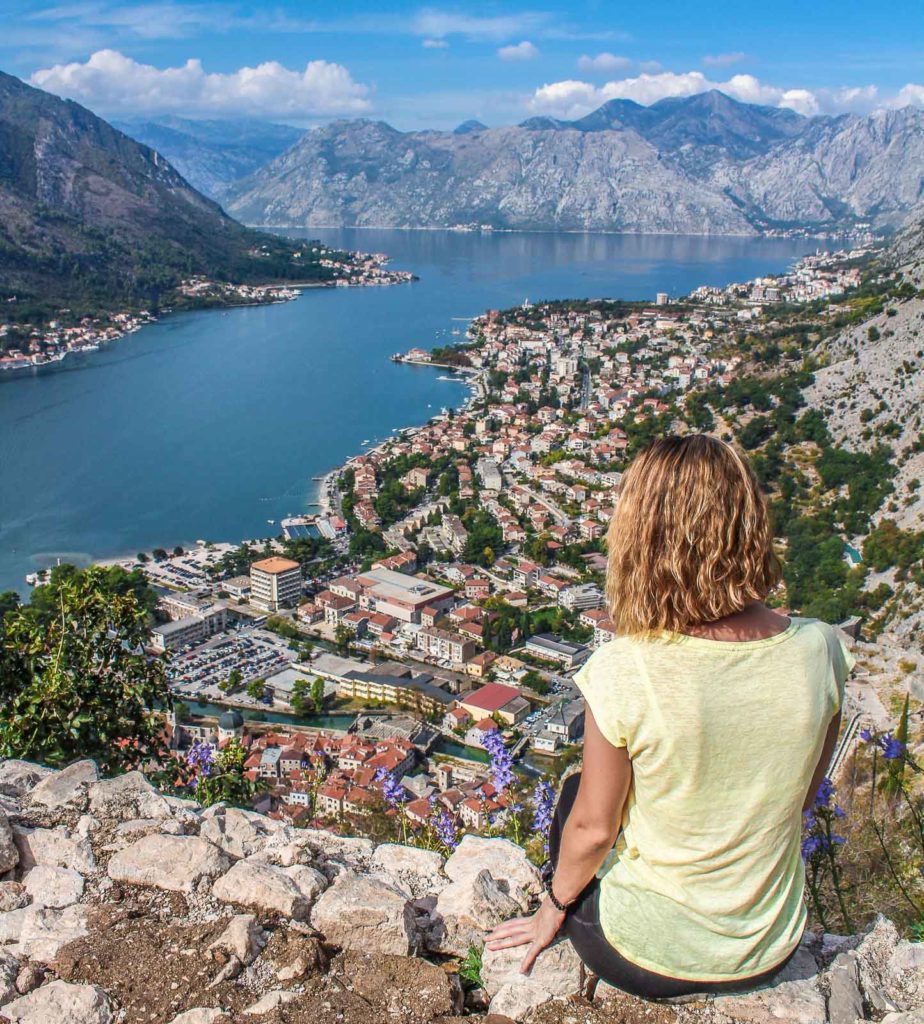 I recommend going to Northern part of Kotor to start hike for free and with only a few people on the trail. Besides that it's free and less crowded (if crowded at all) it also opens a beautiful panorama of the city and bay area. The hike is a bit steep and will be somewhat challenging for kids and elder people. If you are used to hiking and walking a lot, you'll get to the top pretty quickly. If not, just make stops and take it slower.
Once you step on a trail, you'll start noticing a beautiful view of the city. The higher you go, the more spectacular view will be opening up.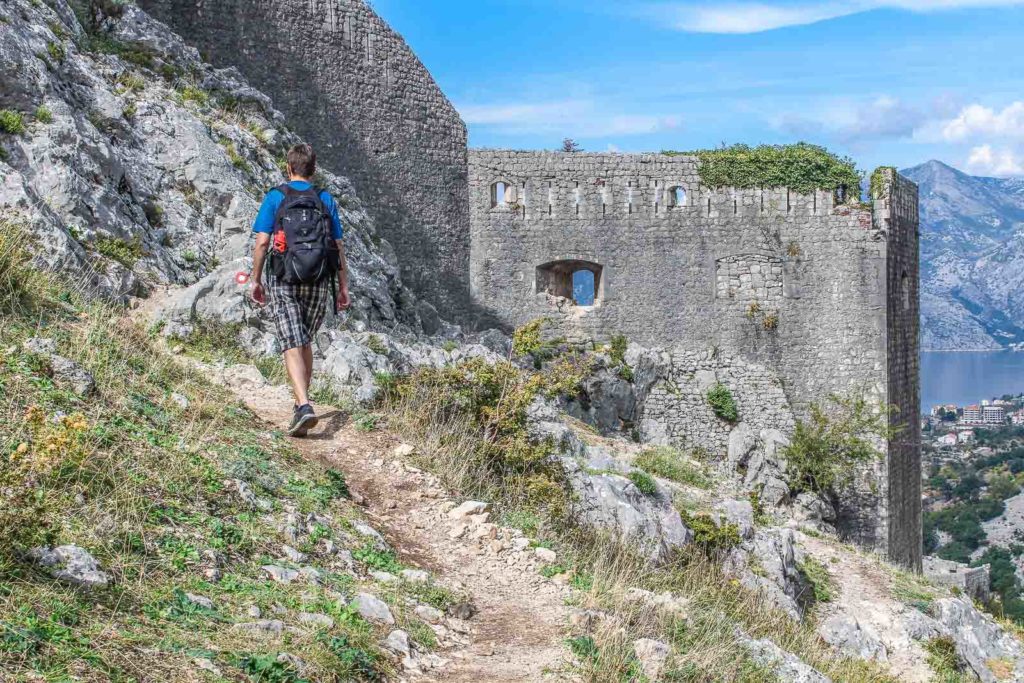 2. Wolf Trail in Lovcen National Park
We found out about this beautiful hike by accident when were visiting Lovcen National Park.
While being on the way to Mausoleum, we decided to stop in a small village Ivanova Korita to get a snack and walk around. There, we found many trails that start right in the village and go through the park. During the time we lived in Montenegro we hiked most of them but our favorite turned out to be a Wolf Trail.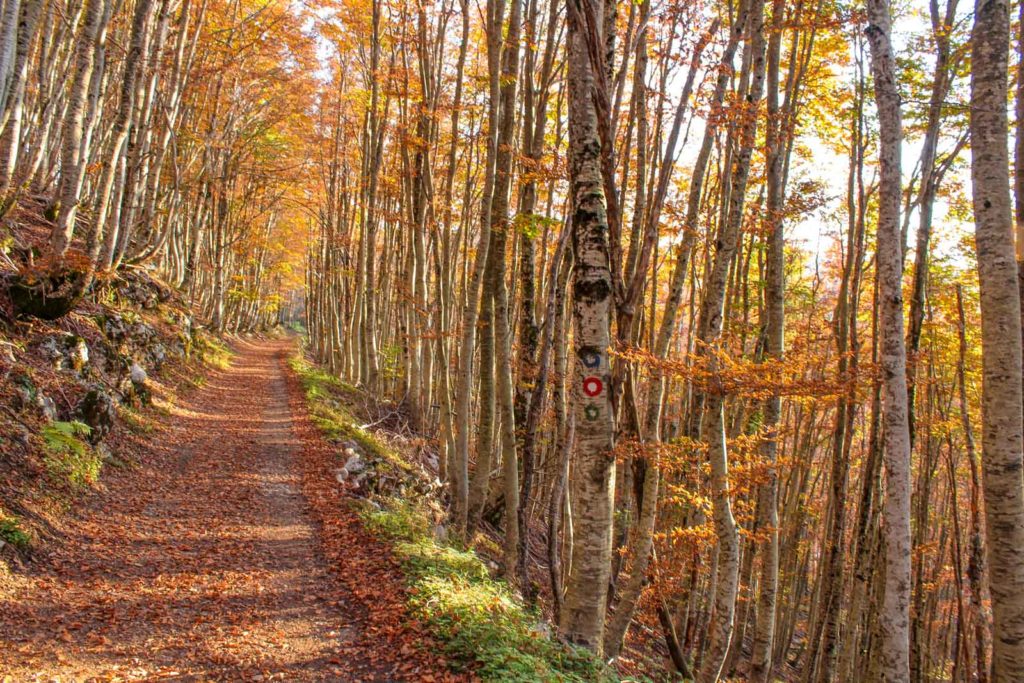 There was something magical about this hike. Perhaps because we visited in fall when the forest looked very dreamlike or maybe the reason was in the number of vistas and spectacular views.
Views you get on a trail are breathtaking. You can see the mountains, Tivat, sea and on a good day even Kotor Bay in a distance. My favorite part is that it is a loop and you don't have to walk the same path twice. The scenery is changing multiple times throughout the hike – you walk through the valley, forest, village, and rocky hills.
3. Curevac Hike in Durmitor National Park
It is one of the northernmost hikes in Durmitor National Park which brings you to the top or Tara canyon. On this hike you get a view of the second largest canyon (after Grand Canyon) in the world.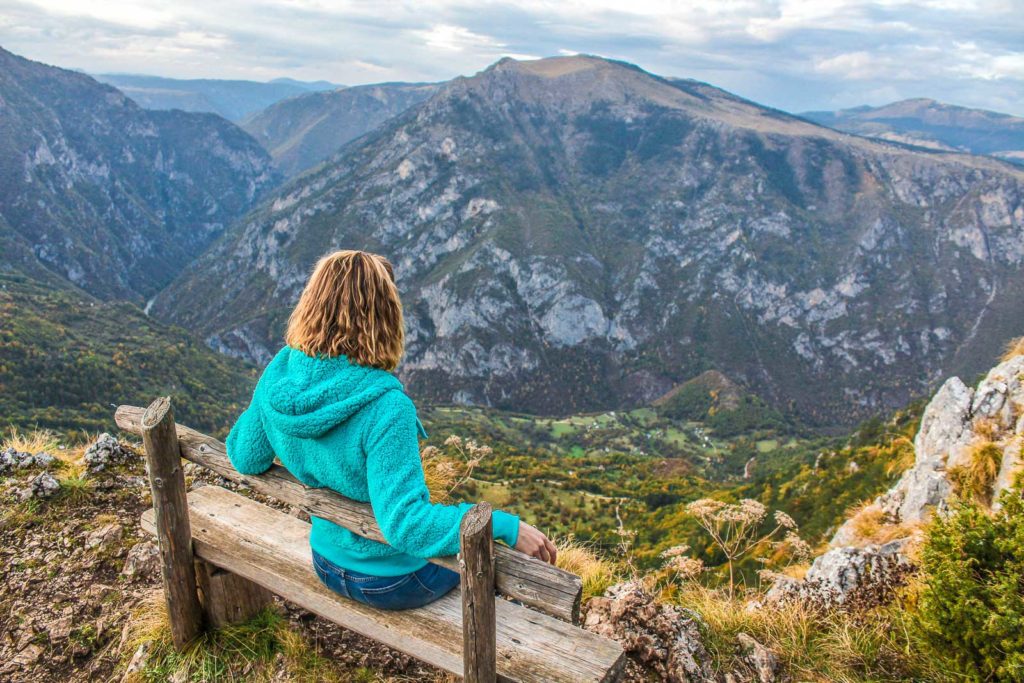 Since the trail starts in the wilderness you need to have a car to drive to where it starts. Just find on a map Curevac and follow the directions towards it. The road gets a bit bumpy so watch out when driving. You'll see a parking lot on your right where you can park and start your hike from there.
The path is well-marked and clear, but it is a bit steep and rocky. It may be challenging for small kids and elder people.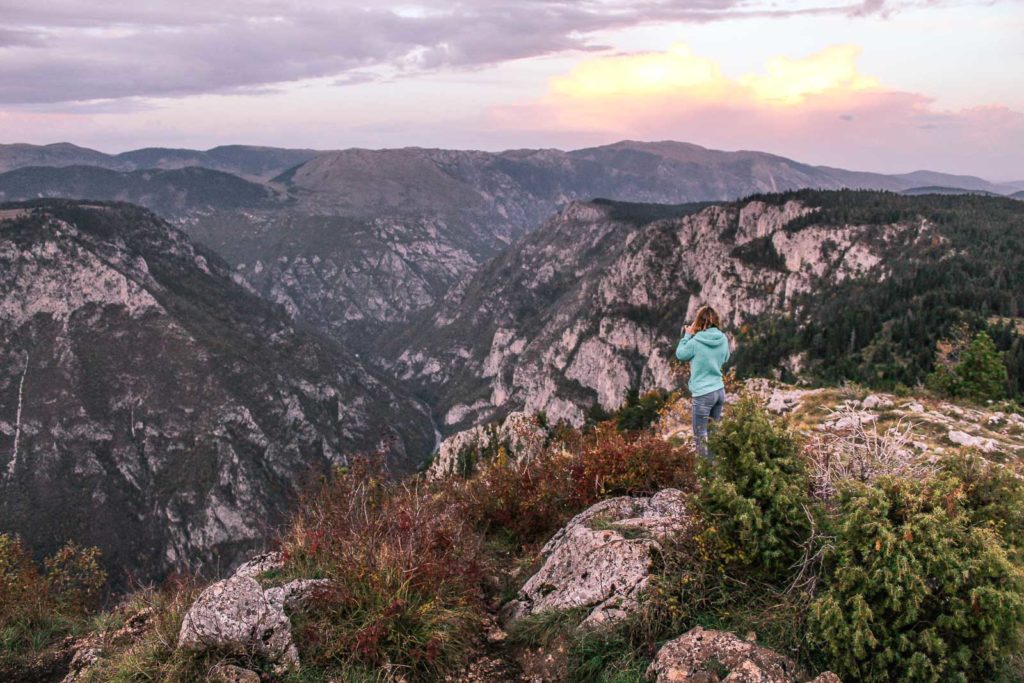 This hike is short and can be completed within 1.5-2 hours.
I recommend going either during the first part of the day or for the sunset. Going in the morning means that the sun will shine right on the canyon and you'll get a clear view and take good pictures. With sunset, the sun rays get right into your eyes and above the canyon making it difficult to see all the beauty.
4. Savin Kuk Hike in Durmitor National Park
Everyone, who goes to Durmitor National Park, hears about Black Lake. In fact, local tour agencies, when introducing visitors to Durmitor park, usually bring them to Black Lake. So it is easy to find lots of information on hikes around the lake and nearby forest.
Savin Kuk hike is not anywhere near the lake but if you go all the way to the end of this trail you'll get a stunning view of the Black Lake from above.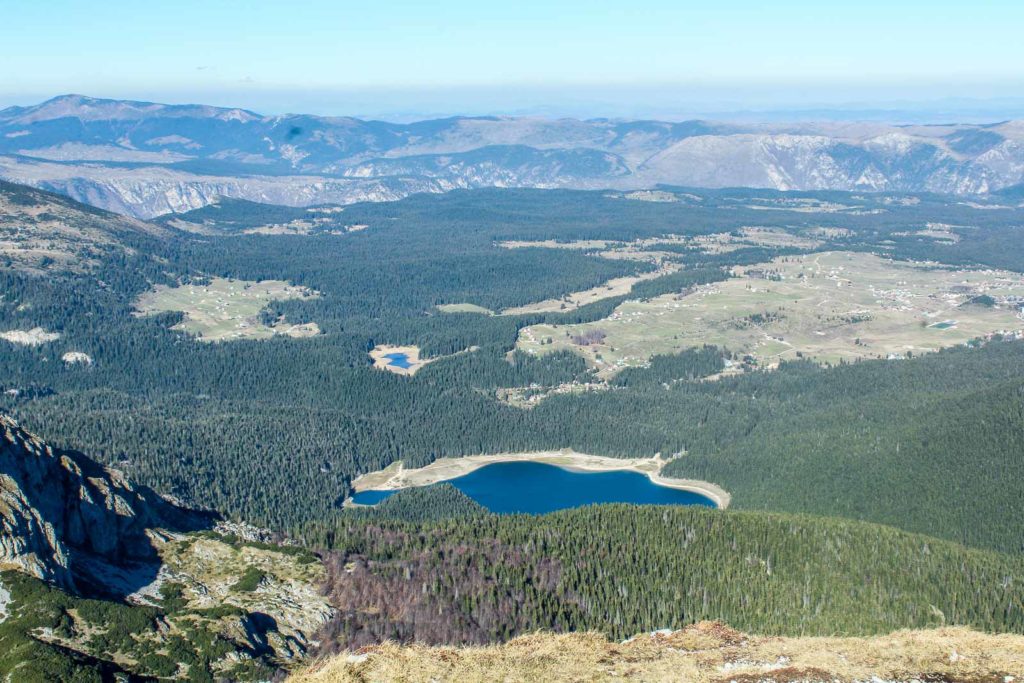 This hike is very strenuous if you decide to do it without a chairlift.
When we were there in October the skylift was closed for the season, so we decided to give it a try and hike all the way to the top wearing just snickers and jeans. We were not thinking on that day, you know. And oh my gosh, how challenging it was. We hiked almost 3 kilometers one way (2 miles) with the elevation gain of more than 2 km (7K feet.) Crazy us!
But we've done it.
I recommend doing the entire hike only if you are an experienced hiker, who wants a strenuous workout, has proper shoes, hiking pants and a lot of time. Otherwise, take a skylift, save time and enjoy the same views. After you get to the top of the mountain by skylift, it will take another 30 minutes to hike to the summit.
What to know: It gets incredibly windy and cold on the top of the mountain. You may need to have a jacket with a hood even during the summer.
5. Hike to Kapetanovo Lake in Moraca Mountains
If previously mentioned trails are more or less known among some travelers, this hike in Montenegro is a true gem that no one knows about. Kapetanovo lake is located right in the center of the country, between Kolasin and Niksic. Not many people know about this place, that's why it's still one of the least visited and discovered gems in Montenegro.
In my opinion, this lake and surrounding nature look very similar to some scenery in Norway. In general, I believe many places in Montenegro look like some places in Norway, just in miniature.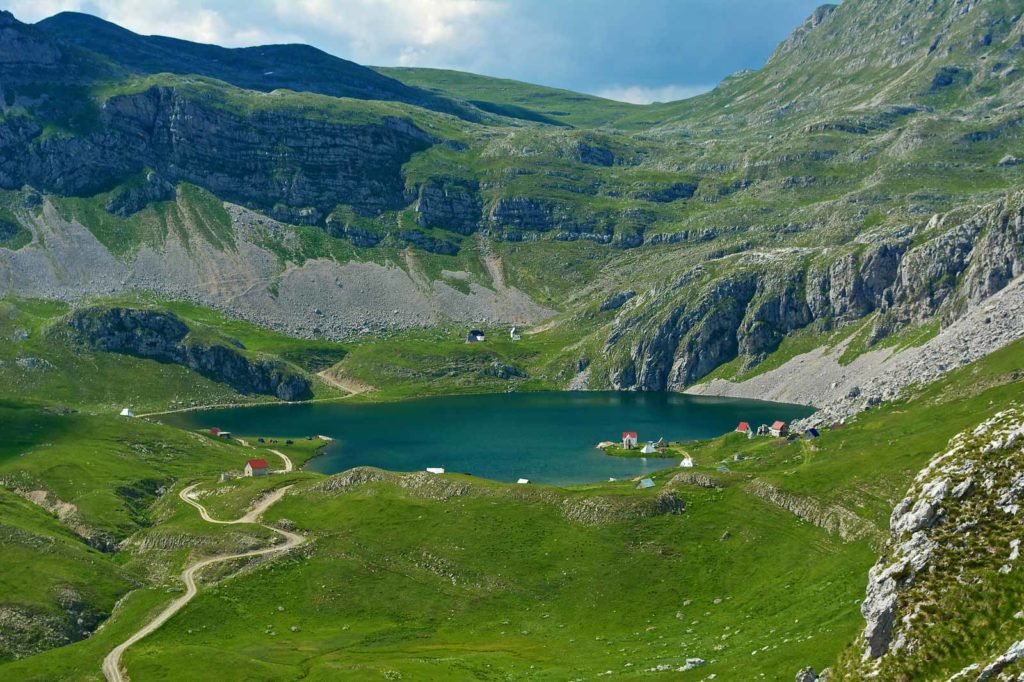 To get to Kapetanovo lake you either have to hike around 5 km (3 miles) one way from the end of the paved road or go there by jeep.
In the summertime, you can camp, stay overnight, go on other hikes, picnic and even dine at one of the local diners. Also, in summer flocks of sheep and cows graze near the lake making it look a bit fairytalish. In winter, everything is closed and looks abandoned.
If you would like to hike a bit more, check another lake in the area – Manito lake. It would take around 40 minutes one way to get there.
The best way to get to Kapetanovo lake is through Niksic. But keep in mind that at some point the asphalt road ends and from there you need to hike (unless you come by jeep.)
What to know: In winter, the weather is usually cold and very windy, so perhaps hiring a jeep would work better. In summer, when nearby Niksic is baking hot, Moraca mountains experience lower temperatures.
6. Gate of Wishes and Old Military Road in Mrtvica Canyon
I have read a few guides about this hike in Montenegro but it seems not many people still do it. During all six hours that we spent hiking, we met only a few other people that seemed to be locals. Overall the trail was empty and quiet.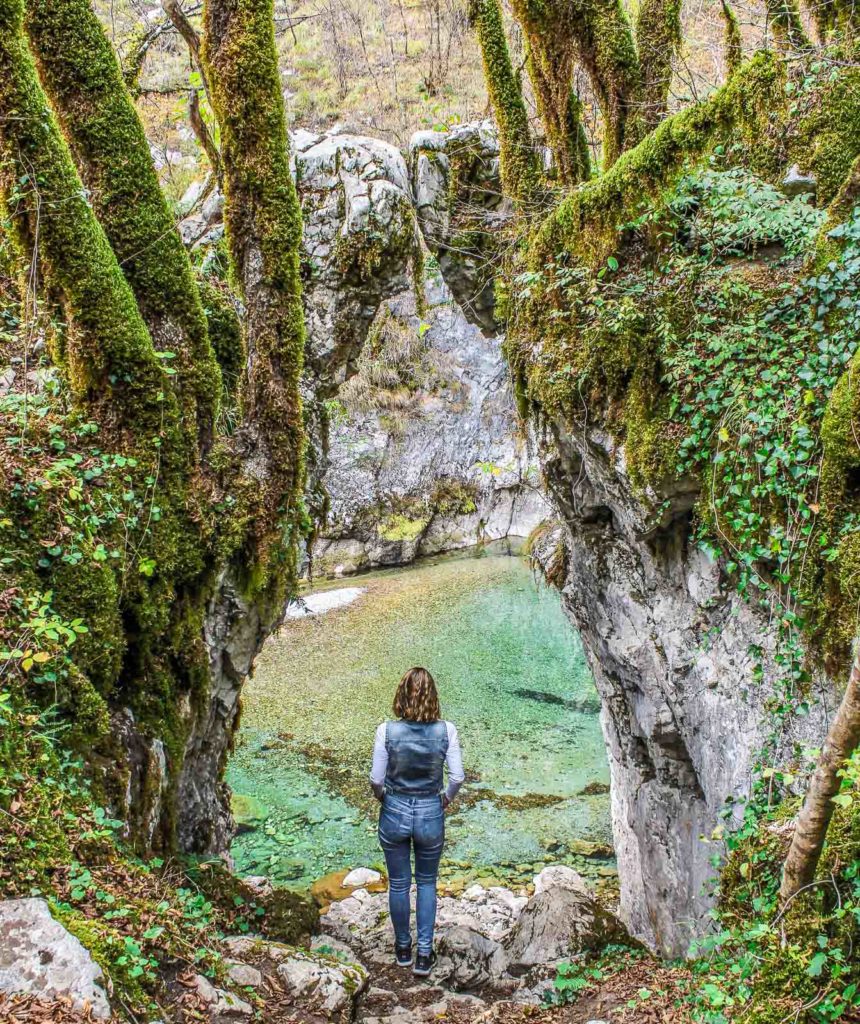 On this hike, you pass the village, cross a few bridges, walk along the crystal clear river, forest and hike through the deep canyon. Once you are in the forest, there are not any signs pointing to Gate of Wishes. So you need to make sure you don't pass by a side path that leads to it. There is only one side path on your left if you are hiking from the trailhead. Just don't miss it. We almost did because were busy talking.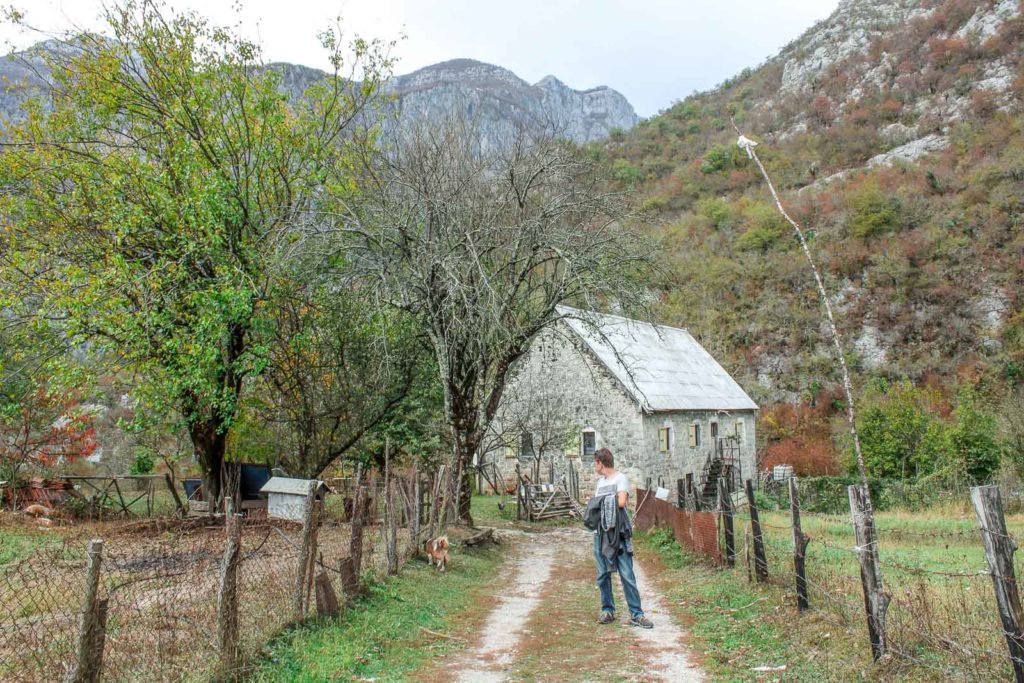 This trailhead starts in Medjurecje village, where you leave your car, and has lots of signs. Partially it can be done as a loop and is rather long (around 15 km.) It's probably better to go on this hike if you travel from Podgorica or stay overnight in the area. In case you don't feel like covering all this stretch, just turn back after you visit Gate of Wishes.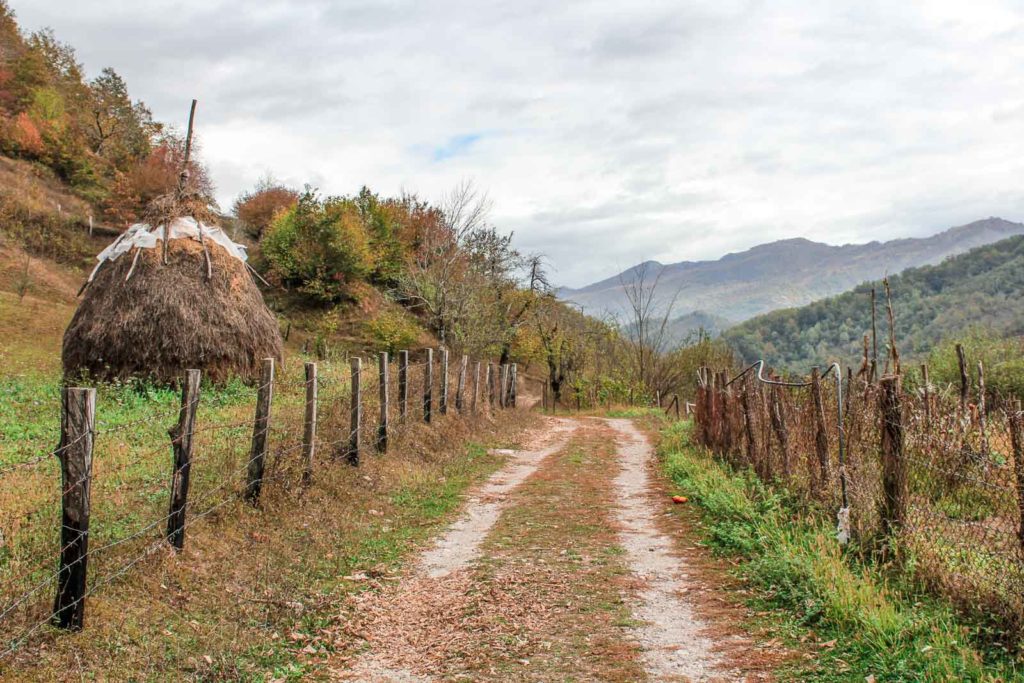 If you plan to explore more than just Bay of Kotor and coast of Montenegro, do not miss this hike. You will be definitely amazed.