I have visited Skadarska Krajina many times, as I believe that this is one of the most fascinating regions in Montenegro. The road through Krajina, between Ostros and Virpazar, is narrow, winding and often steep, but it offers spectacular panoramas.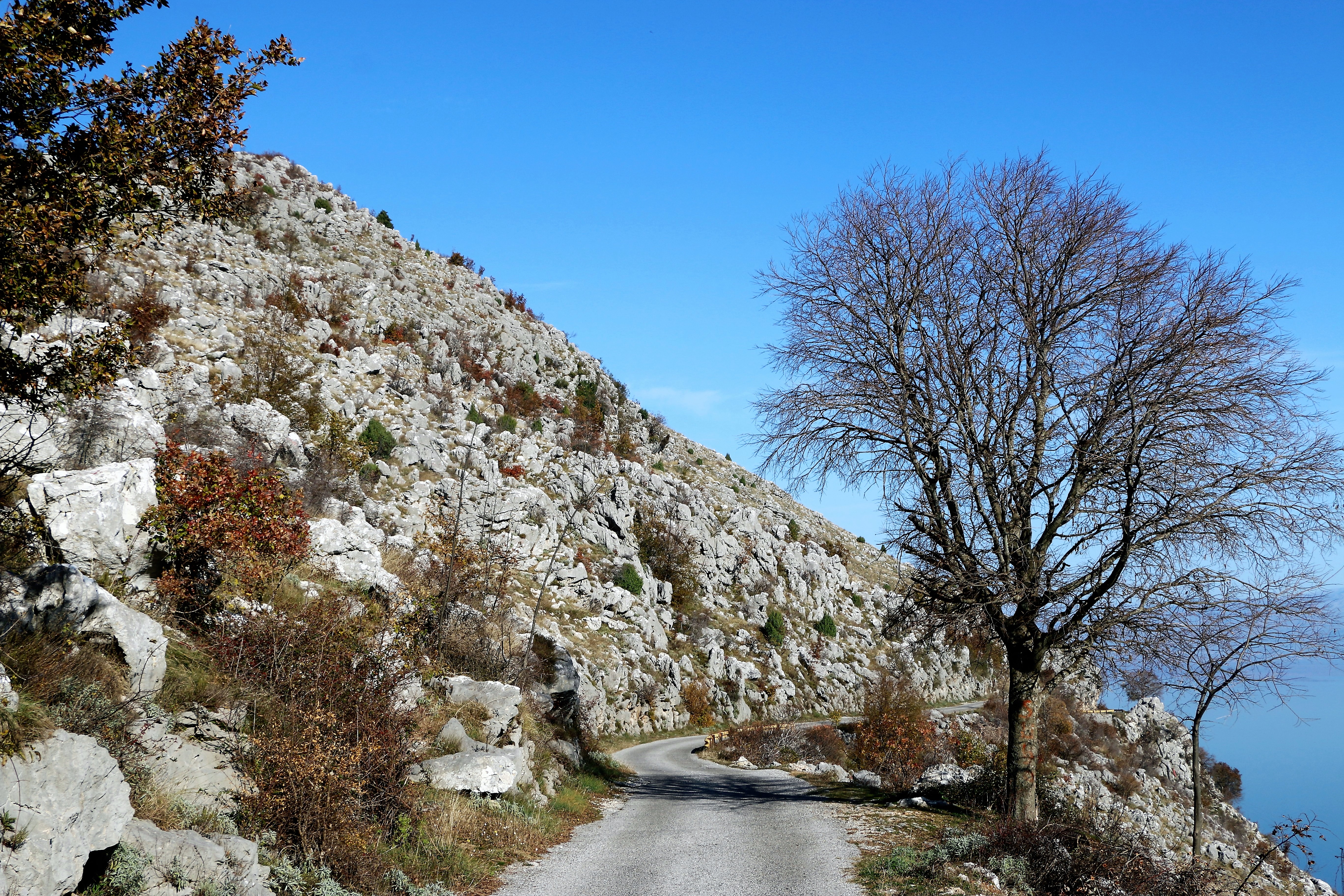 I already knew that this region between Skadar Lake and Mount Rumija abounds in picturesque monasteries and churches, solitary islands and authentic little villages, but last weekend we explored some other interesting sights, of which in particular the 12 ancient wells in Boljevići and the ruins of the "Virgin of Krajina" monastery were a real discovery.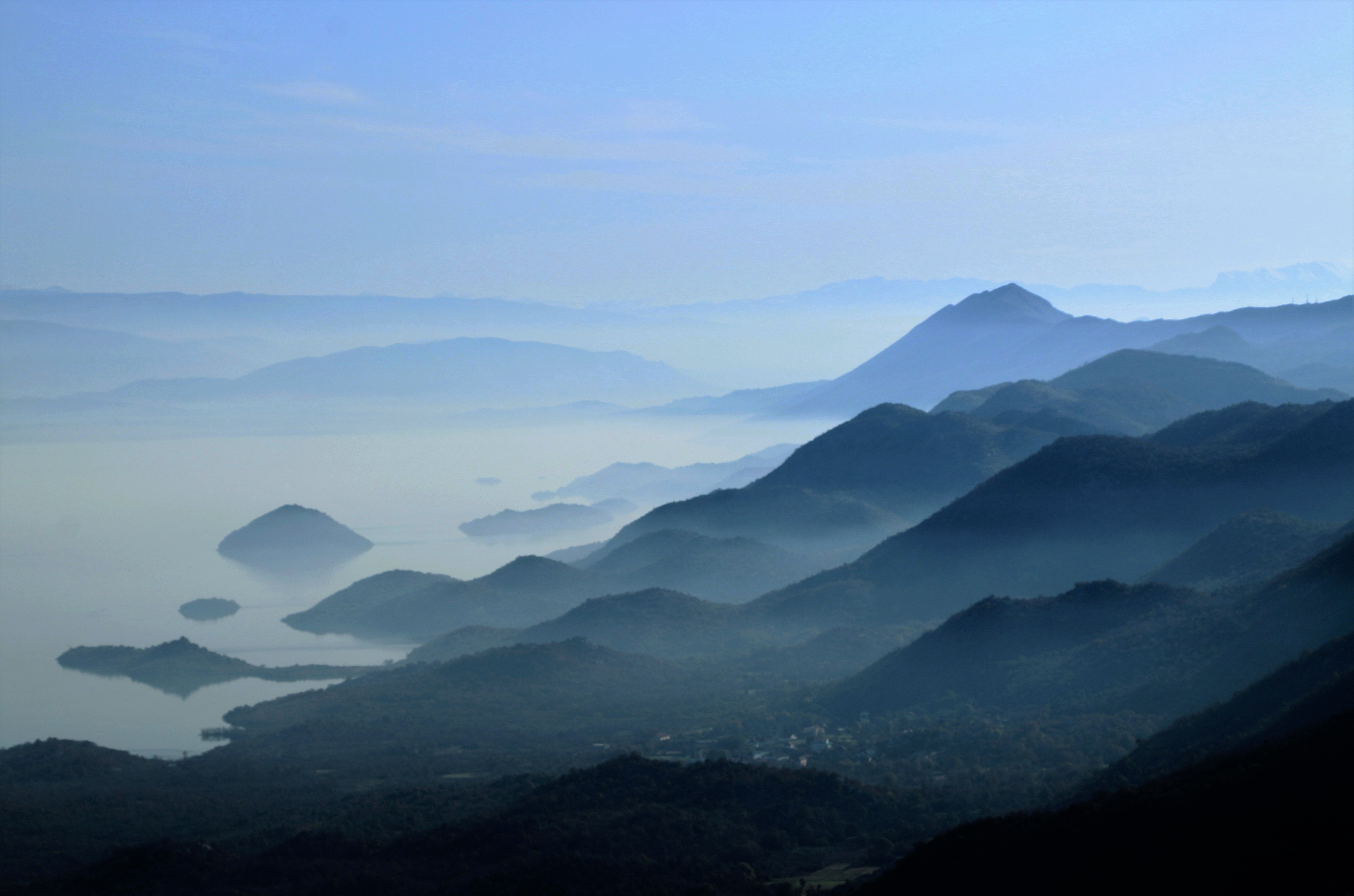 These attractions are also part of the new Panoramic Route "Between Two Magical Shores" that was officially opened in May 2017. On that occasion, several panorama points were built along the road, signposts and maps were placed and it is quite clear that the promotion of this beautiful route will result in further development of tourism in the Municipality of Bar. Even now, at the end of October, we met several cars with foreign tourists on the road, who were following the panoramic route.
Let me now describe 5 hidden gems of Krajina that got a special place in my heart:
Wells of Boljevići
South of Ostros, we found signposts that showed us how to drive to the wells of Boljevići. Following the steep and narrow road uphill, we passed through centuries-old chestnut forests and finally, on a gentle slope surrounded by a picturesque landscape, we saw the antique wells that have been used by the local people for ages – and they are still in use today! It is not sure when they were built or who built them, but there is a legend about their connection with the famous King's Well in Ostros that was built by Duke Vladimir in the year 1001.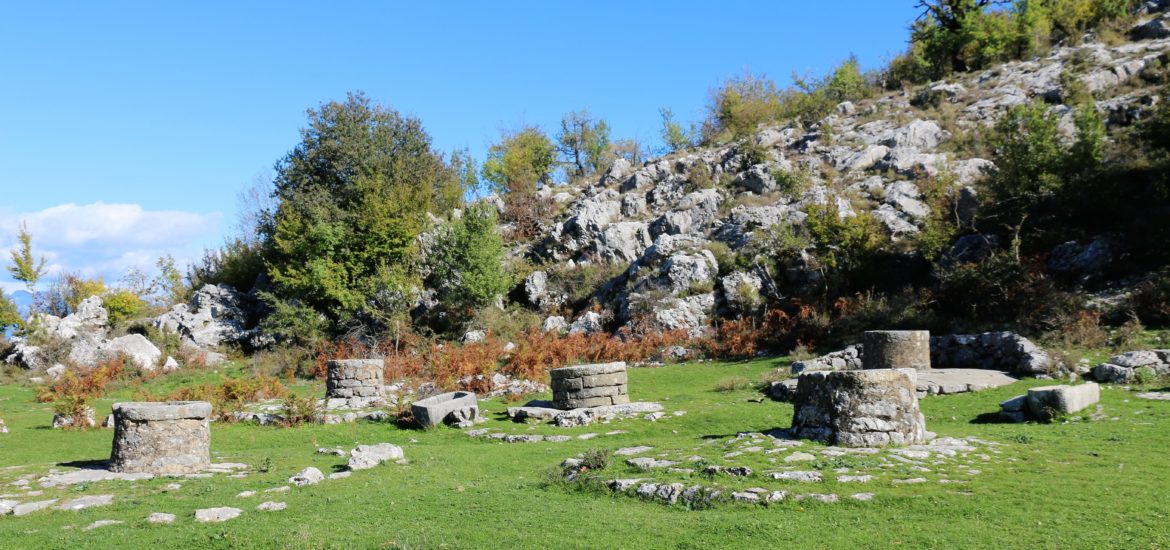 In ancient times, it was the custom that each young man who wanted to marry a girl had to demonstrate a special skill to show that he was mature enough to marry. An old story says that a young man, passing along the old road in Boljevići, saw a beautiful girl under a chestnut tree. He fell in love with her, but her family refused his proposal and ordered him to build a well similar to the 12 meters deep well that was made by Duke Jovan Vladimir in Ostros. The man started to work and succeeded in digging a well up to 10 meters, but not deeper – as what he built during the day was destroyed by fairies during the night. But one morning, thanks to a dream vision, he decided to dig 12 wells instead of one and he was accepted as son-in-law. The happy couple got 12 children, whose offspring still live in this area. The ice-cold water from the wells is considered to be blessed and brings good health and happiness to those who drink it.
Monastery Prečista Krajinska (in English: "the Virgin of Krajina")
As a matter of fact, this monastery complex, built from the 11th to the 15th century, lies in ruins, but one part is recognizable: the bell tower that is obviously being reconstructed. Interesting is, first of all, the historical significance and the legend that is connected with this monastery.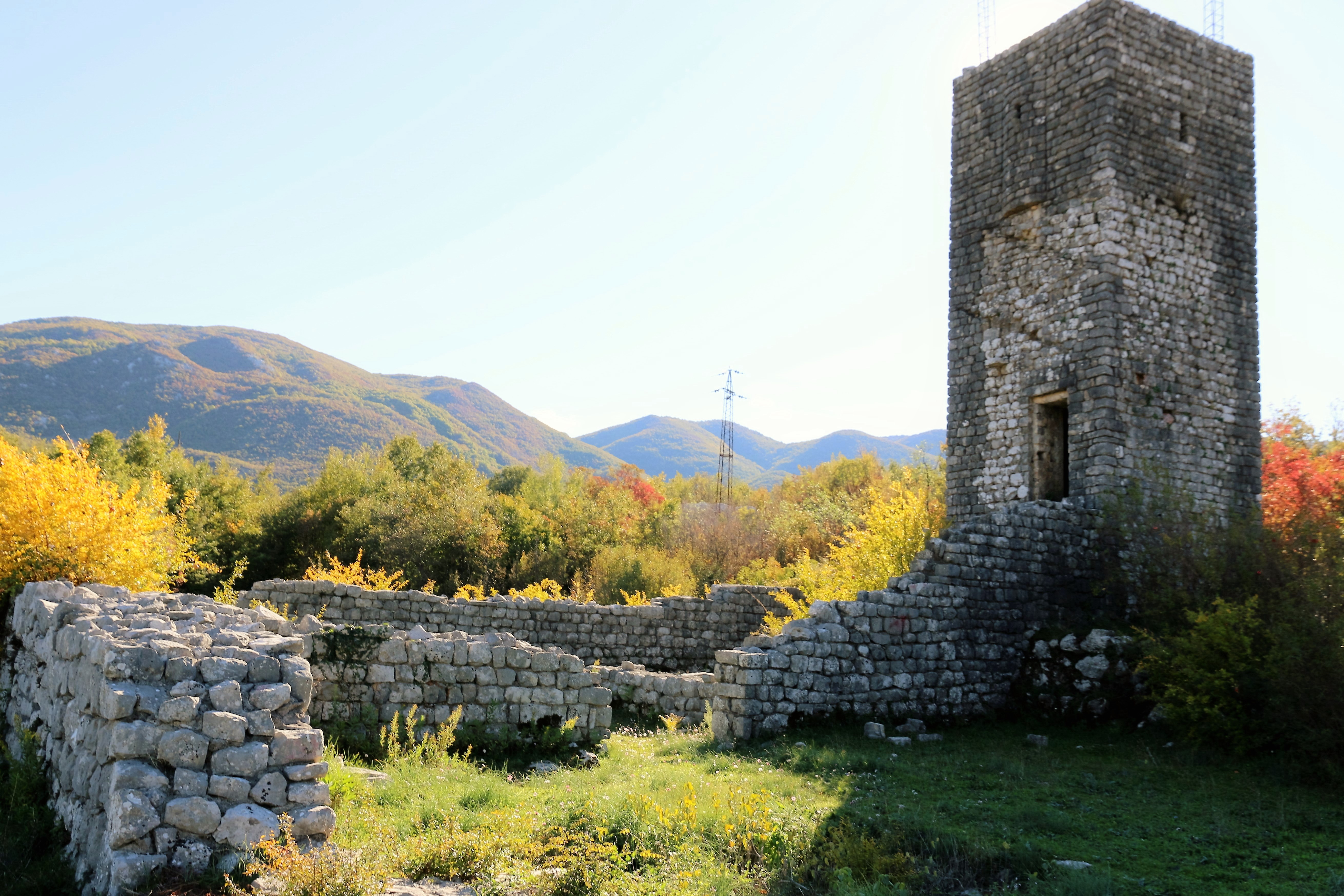 The legend about the tragic love of Vladimir and Kosara is well-known all over the Balkans and reads as follows: In the war with the Macedonian Emperor Samuil in the year 997, the Duke of Duklja, Jovan Vladimir, whose capital was in Krajina, was captured and taken to the dungeon in the town of Prespa. But Samuil's daughter Theodora (Kosara) fell in love with him, as he seemed to her "sweeter than honey and honeycomb". She threatened that she would drown herself in the lake unless she could marry Vladimir. Her father finally agreed: they got married and led a quiet life in a castle near the monastery of Prečista Krajinska. After Samuil's death, the Macedonian throne passed to Jovan Vladislav, who soon invited Duke Vladimir to visit him in Prespa. As a token that nothing would happen to him, he sent him a golden cross. But Vladimir didn't trust the new emperor and asked for a wooden cross as a guarantee for his freedom. And yes, Vladislav sent him a wooden cross, but as soon as Duke Vladimir arrived in Prespa, he was beheaded. Deeply saddened, Vladimir's wife Kosara took his dead body back to the monastery in Krajina. She entered the monastic order and after her death she was buried beside the duke. Duke Vladimir was declared a saint and in 1381 and became the patron saint of the city of Bar.
Chestnut forests in Gornja Briska
The centuries-old chestnut forests in and around Gornja Briska are protected by law. Only a photo can give you an idea how big the trees can be. I am sure that some of them are up to 30 meters high with a diameter of 3 meters.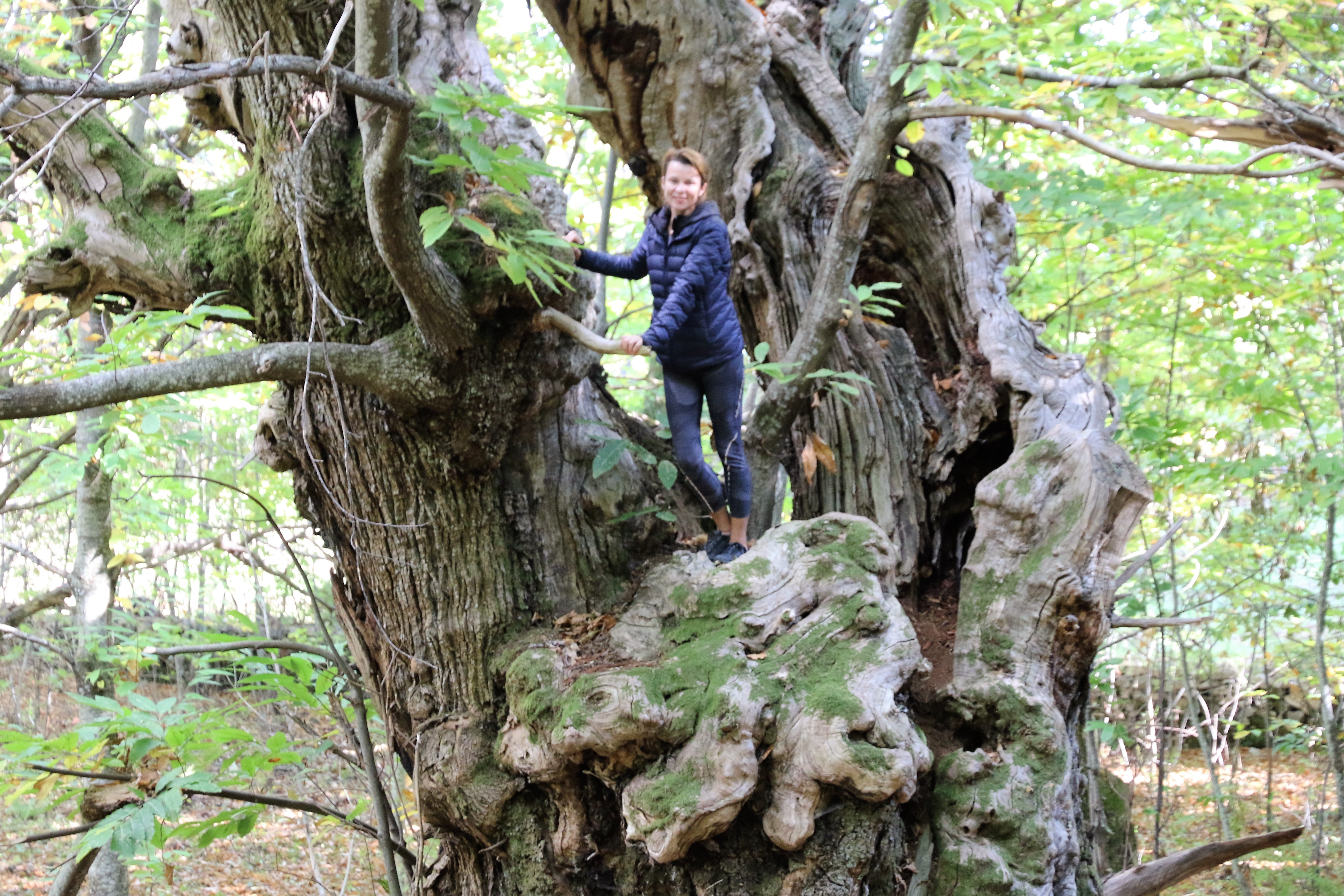 This was the right time to explore the forests: the ground was covered with thousands of chestnuts. Although the chestnut trees are private property, many cars were parked along the road where people were collecting them. Chestnuts represent a good source of income for the inhabitants of Krajina, as they are also exported. And did you know that there is a movie called "I am from Krajina, the Land of Chestnuts" (2013)?
Olive groves in Donji Murići
Although the day was bright and sunny, there was a strong wind. We took the road down to Donji Murići, where we parked the car near the pebbly beach. The usually green-blue color of Skadar Lake had turned into grey and the sound of the waves reminded us of the Adriatic Sea in winter. We continued our walk uphill over stone footpaths and steps through the well-maintained olive groves. Can you believe that we had a real spring feeling?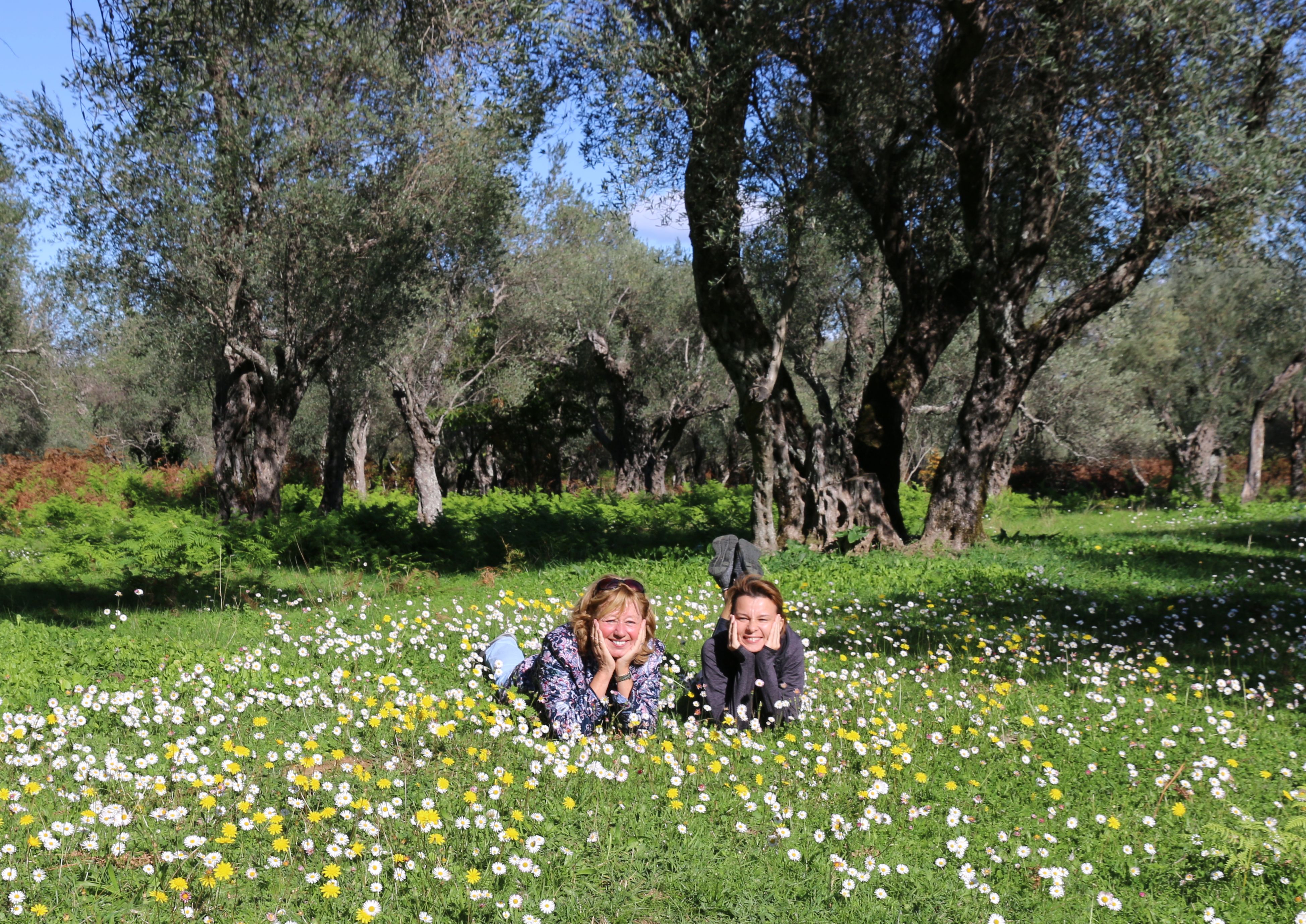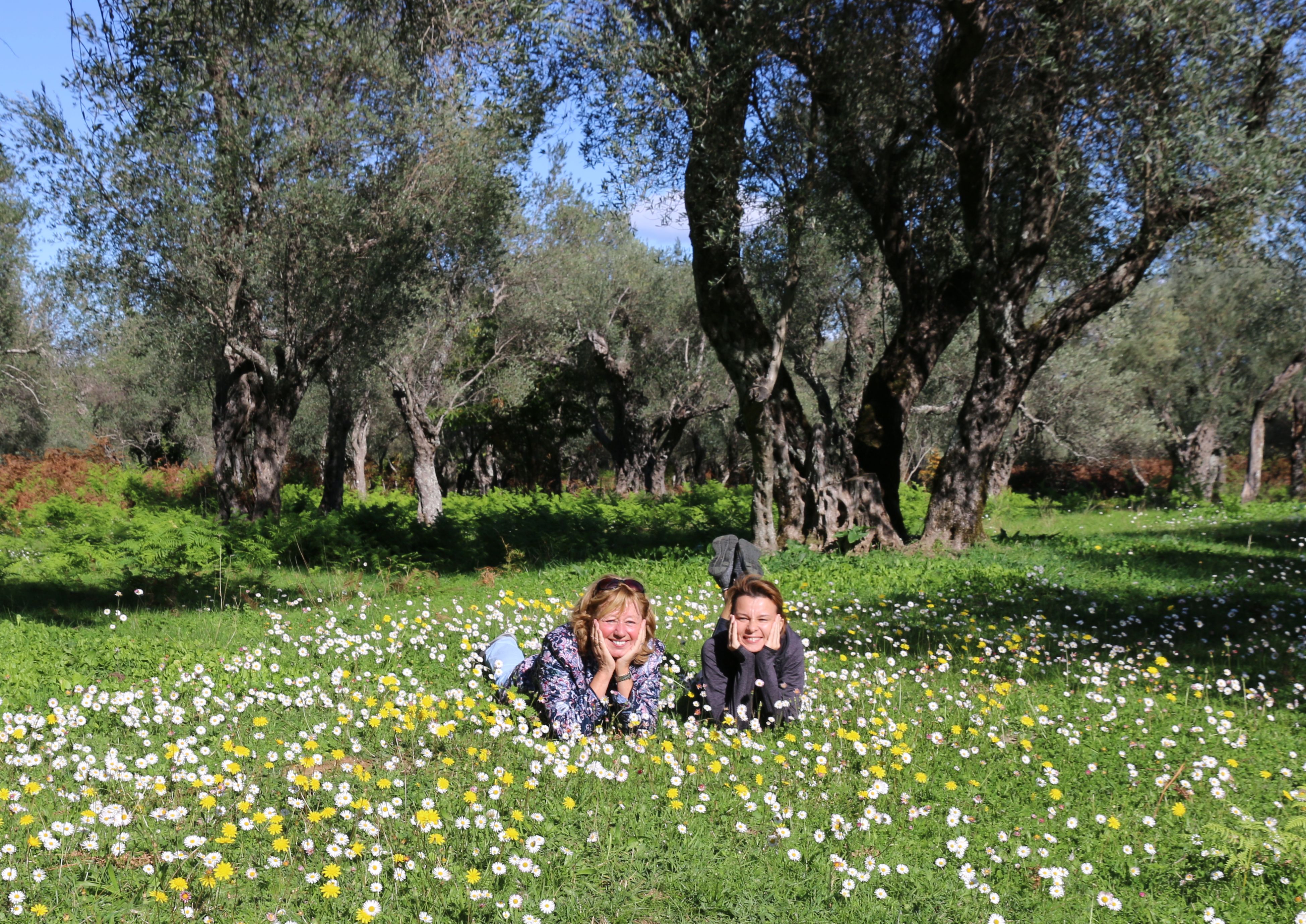 The green grass, covered with thousands of white daisies, invited for a rest and a picnic. Sheep were roaming around, here and there we saw a lonely donkey, but men seemed to have disappeared from this magnificent place! Finally we arrived at the local mosque and returned to the beach. Although only a part of this trail is marked, it is not difficult to find the way.
Bell tower in Karanikići
Many villages on the western and southern shores of Skadar Lake have a strong Albanian character; their inhabitants are Muslims or Catholics. In the village of Karanikići, between the road and the lake shore, we found a beautiful bell tower and a simple catholic church, built instead of the old ruined one. Everything seemed to be abandoned, but the grass was well-maintained and I really enjoyed the peace and calm of this picturesque place. A perfect spot for rest and meditation!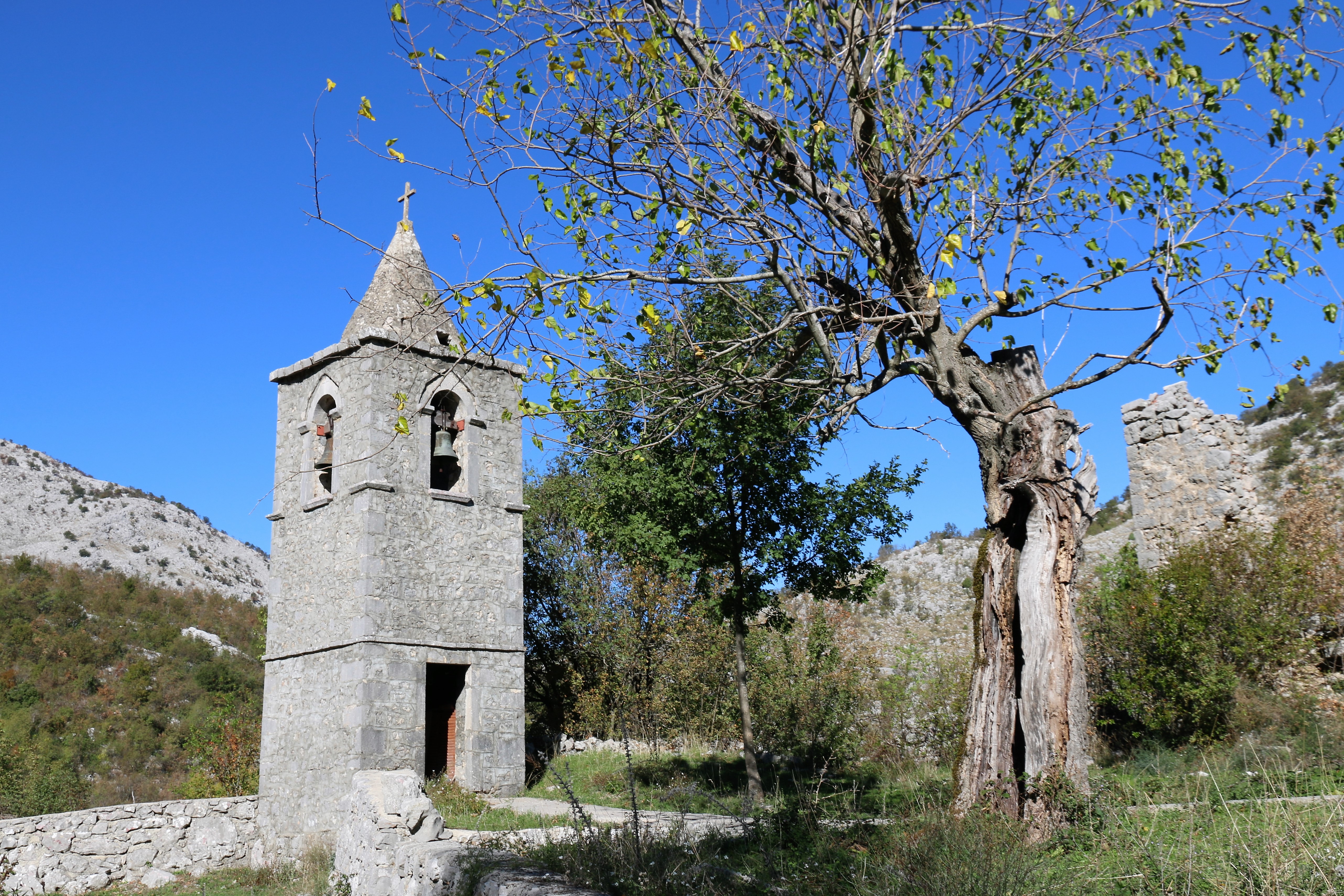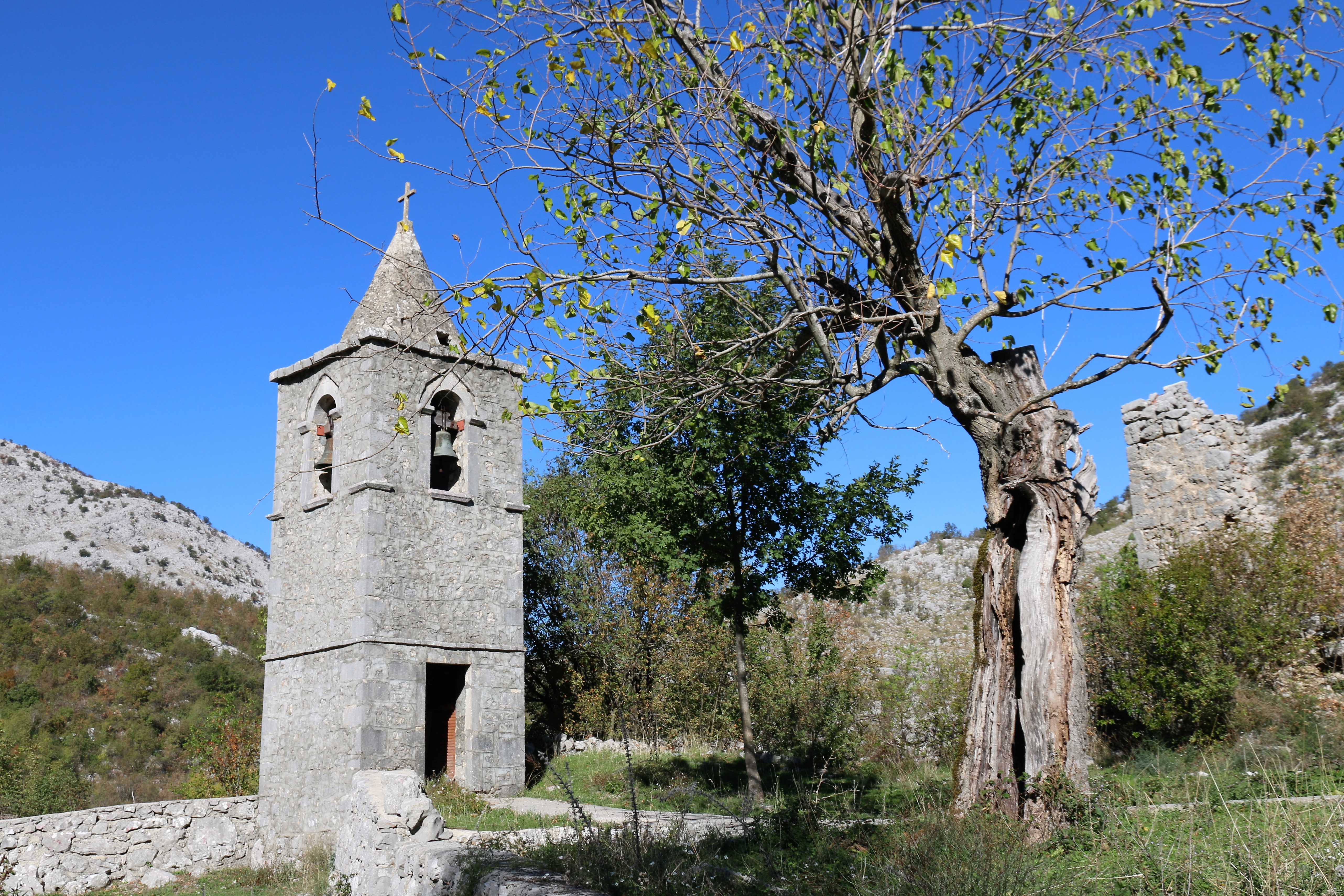 I am sure that there are many other places to be discovered in Krajina and it will be one of my next goals to explore the villages of Šestani I have not visited so far.
Skadarska Krajina is a magic region and deserves to get much more publicity.
Photos & Story by Montenegro for me 
Marianne van Twillert-Wennekes was born in the Netherlands. After having completed her tourism study in Brussels, she got a job in Budva and moved to Yugoslavia. She has been living in Montenegro for the last 50 years. She loves photography and has published her work in various brochures and magazines. Together with her husband Paul Wennekes, she travels around the Balkans and many other countries. She use her blog site Montenegro for me to share her experience with Montenegrin travel fans, but also with tourists and foreigners living – temporarily or permanently – in Montenegro.