Tradicionalna manifestacija – fešta nad feštama "Bokeljska noć 2020" održaće se sjutra u 21h i to online, putem facebook stranice Kulturni centar "Nikola Đurković" Kotor i site-a bokeljska.me.
Ovo će biti prvi interaktivni online događaj u organizaciji kotorskog Kulturnog centra, a u režiji i produkciji Aleksandra Kaluđerovića.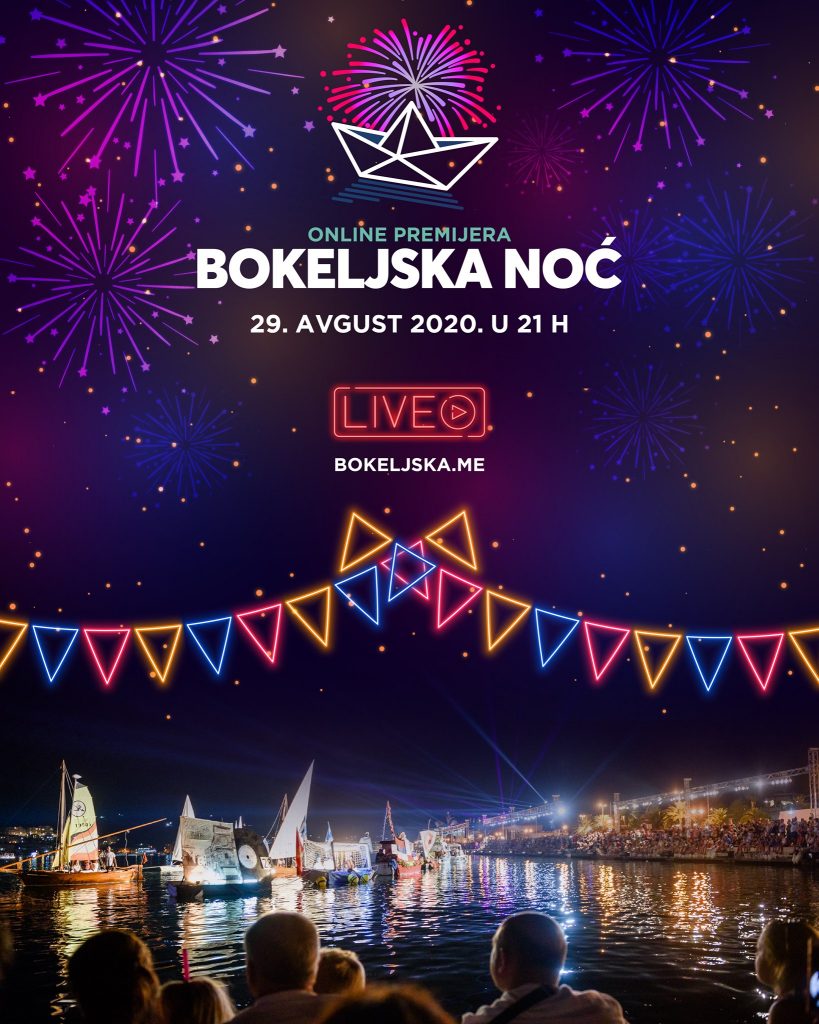 U akvatorijumu kotorskog zaliva publici će se, u tri đira, predstaviti 30 alegorijskih barki koje će konkurisati za nagrade i to:
– Treća nagrada – 200 eura
– Druga nagrada- 300 eura
– Prva nagrada – 500 eura
A najbolju barku ove godine biraće gledaoci i to glasanjem putem site-a bokeljska.me
Program Bokeljske noći, u izmijenjenoj online formi, obuhvata brojna uključenja, priloge i iznenađenja, a vodiće ga Dubravka Jovanović i Dolores Fabian.
Sponzori Bokeljske noći su Apartman Antika Guest House, Gastro Bar Lav, Cafe Bar Ombra i Kotorski festival pozorišta za djecu koji su za instagram pratioce Kulturnog centra obezbjedili nagrade.
Snimak Bokeljske noći biće emitovan na Televiziji Crne Gore u ponedeljak 31. avgusta.
Organizatror je JU Kulturni centar "Nikola Đurković" Kotor, suorganizator lokalna Turistička organizacija, uz pokroviteljstvo Opštine Kotor.