If you're trying to find out how to get from Dubrovnik to Kotor then you've come to the right place.
Situated on the Adriatic coast of Montenegro, the fortified town of Kotor is an amazing and increasingly popular travel destination thanks to its quaint old town and the towering peaks surrounding it. Located around 90 kilometres away from the Croatian city of Dubrovnik, this Montenegrin town has a lot to offer.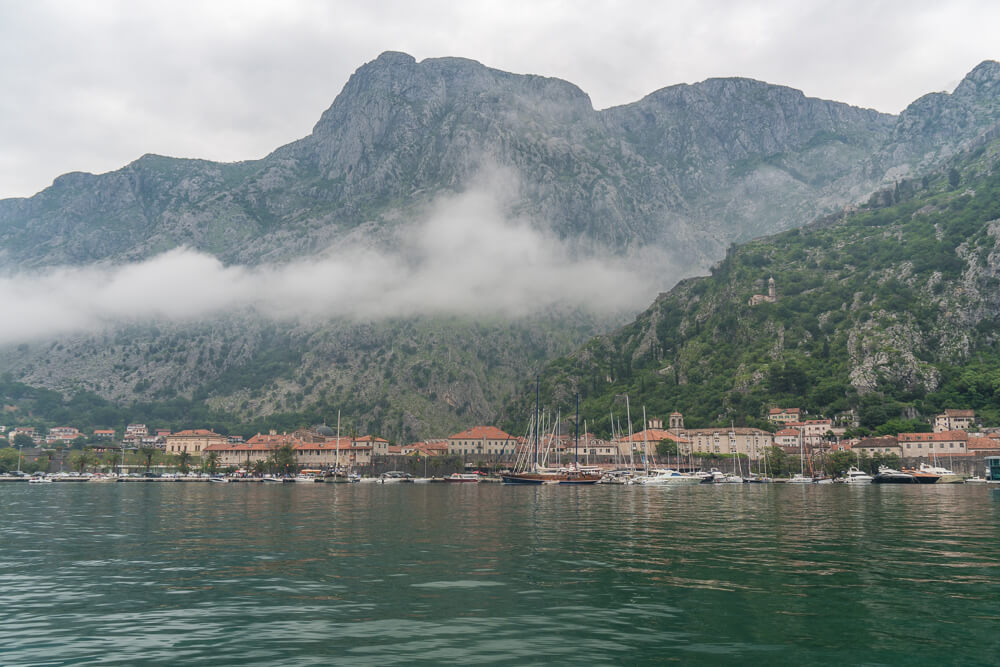 In particular there are some wonderful day trips possible in the areas surrounding Kotor, as well as there being plenty of great things to do in Kotor itself. Fortunately, travelling from Dubrovnik to Kotor is quite easy as long as you do a bit of planning.
There are four main ways to travel between the two: by bus, renting a car, taking a taxi or on an organised tour.
Whichever option you choose to get from Dubrovnik to Kotor you will have to deal with the border crossing and passport control, so it's important to be aware that this will add extra time to your journey.
If you're planning to take this route on your trip then make sure to read this guide of how to get from Dubrovnik to Kotor.
1. Bus from Dubrovnik to Kotor
The cheapest way to get from Dubrovnik to Kotor is by bus. Although the journey itself only takes around 2 hours, this doesn't include time spent crossing the border between Croatia and Montenegro. With the border crossing factored in the journey normally takes at least 2 and a half to 3 hours. The price of a bus ticket from Dubrovnik to Kotor varies, with tickets available from around €16 ($19 USD).
Dubrovnik bus station, also known as 'Autobusni Kolodvor', is located near to the ferry terminal, around 3 kilometres away from the old town. We strongly recommend booking your ticket(s) in advance, especially over the summer months when buses can book up quickly. There are multiple buses running the route each day, with more scheduled during the peak season (June-August).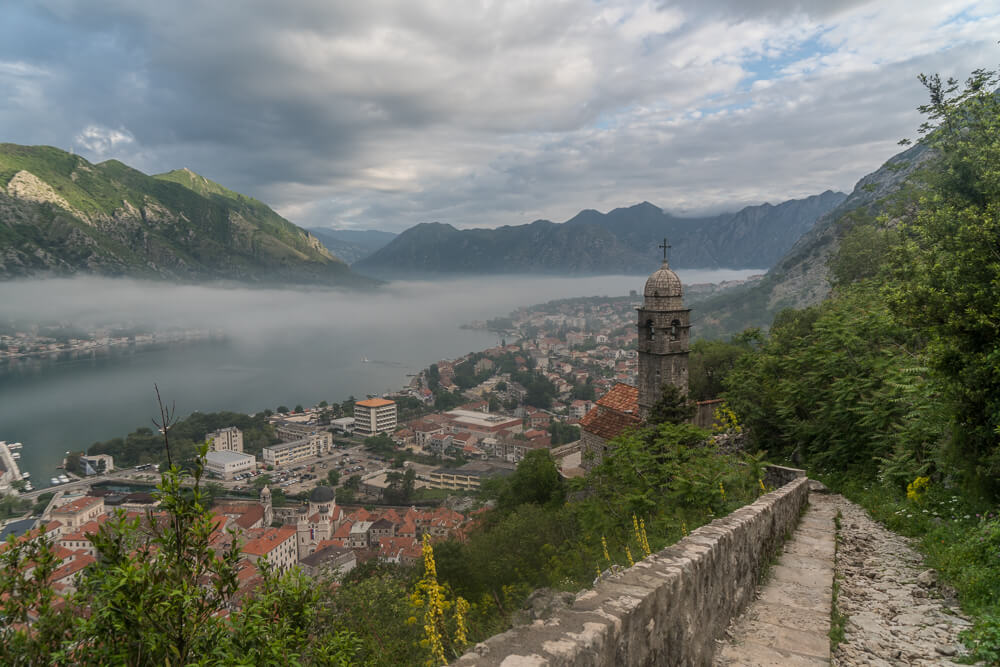 Many bus companies will advertise the journey as taking 2 hours, but because of the border crossing it actually takes longer. As Montenegro is not part of the EU there is a mandatory border crossing with passport checks at the border with Croatia. It isn't possible to predict exactly how long this will take on any given day, but for us it only took around 45 minutes to cross the border. If the border crossing is particularly busy or if someone on your bus has any issues entering the country then it may end up adding a few hours extra onto your journey. As you'd expect, it's more likely to be busy during peak season. It's also worth noting that it's quite common for buses to be delayed, so there shouldn't be any need for concern if your bus doesn't arrive or set off on time.
If you're travelling with a large bag or suitcase then it costs an extra 10 Kuna (approximately $1.50 USD) to put your bag in the bus's luggage storage. Make sure to have the right change to be able to pay for this as it isn't included in the price of your ticket.
The journey provides some beautiful views of the Croatian coastline as well as the Bay of Kotor. For the best views try to get a seat on the right hand side of the bus, as that way you can enjoy the scenery along the way.
When taking the bus from Dubrovnik to Kotor some buses will claim they have Wi-Fi on board. Throughout our travels, many buses have promised Wi-Fi but have failed to deliver, and from what we could see online we expected this to be the case again. To our surprise, the Wi-Fi on the bus did actually work until we reached the border with Montengro, so you may have internet access if you're lucky. Air conditioning is also common on the buses, especially during the summer.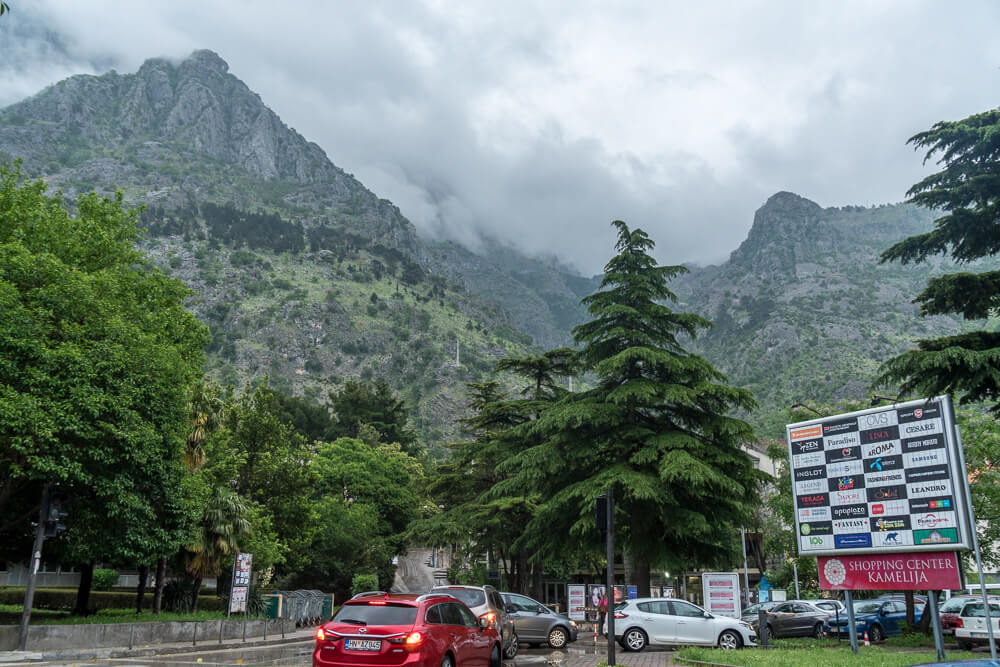 The bus station in Kotor is located around a 5-10 minute walk from the Old Town. As the town is quite small it's quite easy to find your way there. Taxis may be available at the station if you'd prefer, but as it's not too far we recommend walking to the Old Town.
If you plan to just go from Dubrovnik to Kotor on a day trip then taking the bus isn't the best option. The bus times mean you probably won't have as much time as you'd like in Kotor, especially if you have any delays in crossing the border into Montenegro. As a result, if you plan to travel by bus we recommend staying in the town for at least a night.
2. Rent a car
An alternative to taking the bus from Dubrovnik to Kotor is to hire a car. Whether you're visiting for a day or a week, renting a car is an easy option to get between both places and provides you with more flexibility than travelling by bus. Another advantage of hiring a car is that it gives you the ability to more easily explore some of the smaller towns along the Bay of Kotor. The roads in both Croatia and Montenegro are in generally good condition, and the drive between Dubrovnik and Kotor is incredibly scenic.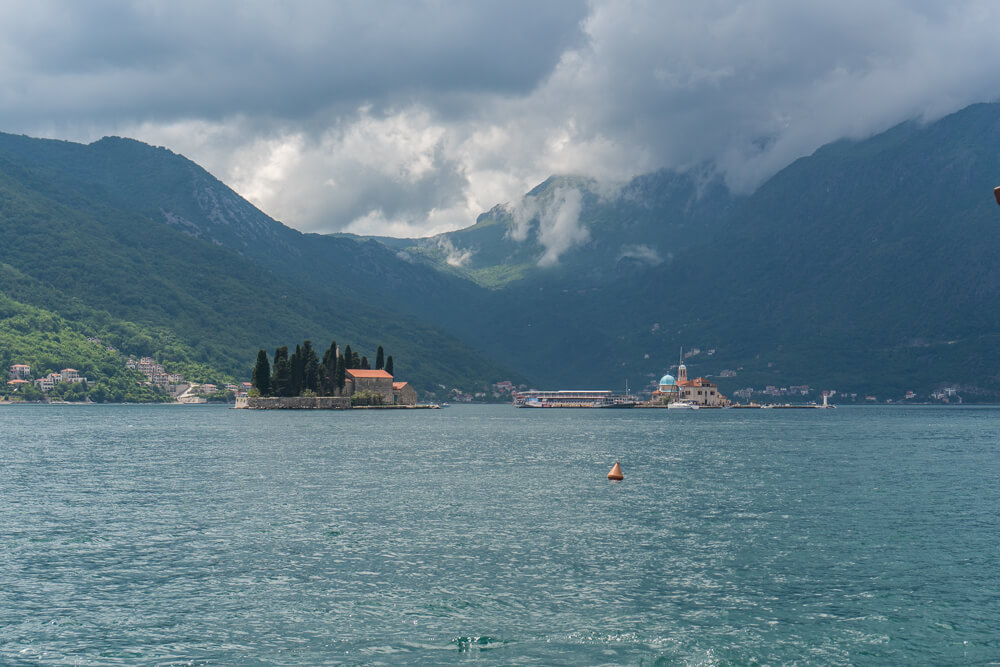 Car rental prices will vary depending on a number of factors, but there are a few things to be aware of before finalising a rental. If you only plan to travel one-way from Dubrovnik to Kotor then you will have to pay a one-way fee for dropping off the car in a different location. These fees can be extremely expensive, sometimes costing in excess of $400 USD. To avoid this fee you can opt to drive to Kotor for a few days or even just a day trip, before returning to Dubrovnik to drop off the car. This will massively reduce the cost of renting a car on your trip.
As you will be taking the rental car outside of Croatia, you will need to have a green card. This card proves that the car is insured to travel in other countries, and so allows you to safely drive your rental car in Montenegro. Some rental car companies will try to charge extra for what they call a 'cross border card', but this is exactly the same as a green card. Our understanding is that all cars insured in Croatia receive a green card for free, but rental companies try to charge unsuspecting tourists extra for it. In some cases they will charge an extra €80-140 just to provide you with the green card. Before booking a rental car it's best to confirm directly with the company whether this is provided, or to read the full rental terms to make sure they won't try to charge you extra when you pick up the car.
3. Taxi
The most expensive option is to take a taxi from Dubrovnik to Kotor. Prices vary between companies, with some offering taxis to Kotor for as little as €70 one-way and others charging €130 or more. If you want to take a return trip then it's likely to cost double the price of a one-way journey. Taking a taxi is a good option if you don't want the hassle of driving and have the money to spare. It's a suitable option whether you want to take a day trip or have a longer stay in Kotor, although if you do plan to take a day trip then it's best to make an early start!
4. Organised Tour
If you just want to visit Kotor on a day trip from Dubrovnik then one of the best options is to take an organised tour. There are a number of great tours available to book online through Get Your Guide, all offering slightly different things. Booking through Get Your Guide is extremely convenient as it allows you to arrange your tour days, weeks or even months in advance. Check out our recommendations of day tours from Dubrovnik to Kotor below!
One of the best options is a day trip along the picturesque coast of Montenegro, stopping at a number of brilliant spots including Kotor. Other stops on the tour include the quaint town of Perast, a viewpoint of the stunning Sveti Stefan resort island and the town of Budva. There is also an optional trip to the Our Lady of the Rocks island, although this comes at an additional cost. This tour is a great way to see Kotor as well as some of the other beautiful places in Montenegro. Prices start from around €52 ($60 USD), which includes air-conditioned transport to all the stops as well as hotel pick up in Dubrovnik.
Source (Read more): Something of freedom