There is a song about mysterious lady from Kotor whose age was equal to the number of Kotor­s centuries. Many of us asked ourselves: how old was that lady from a song ?
According to some sources, Kotor was formed during the Homer period (10-12 th BC), when the Phoenicians reign the Mediterranean Sea.
That means that the lady was from 30 to 32 years old.

According to other sources, she was much younger;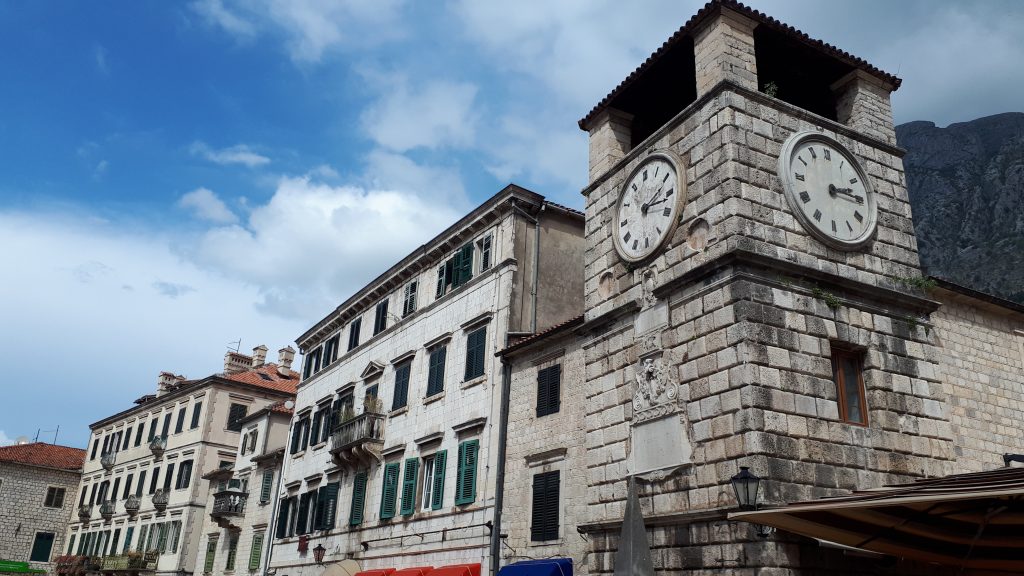 On the main "square of weapons" there is a clock-tower to attest about the eternity of Kotor.
For some cities like Herceg Novi, a year of founding is well-known, but for Kotor there is no reliable source that testifies to its origin.
When the Slavs moved into region (in the 6th and 7th centuries), numerous territories in Boka were destroyed and looted by them. Emperor Justinian (527-565) had an idea to prevent further attacks of the Slavs:
He built a naturally protected settlement, between mountains, rivers and the sea, which turned into a city with today's name Kotor. According to this theory, the lady from Kotor from song was very young and she was 14 years old.
There are so many legends about the city begun.
One of them is a legend about fairy named Alkimi who lived at the hills of Boka. On the high mountain of Pestingrad, mariners began building a new city. Fairy Alkimi advised them to not raise the city on a mountain, where there is neither water nor salt, but to build it by the sea.
Sailors accept her advice and built a city on the place of today's Kotor. Similar legend is about emperor Dušan who was advised by fairy to build a city near the sea.  Everything is the same in this version but  Kotor was founded in the XIV century.
Regardless of many theories about the origin of Kotor, the fact is that in the middle of the 10th century, Kotor was a real city with a downtown and upper place with a church dedicated to Saint Tryphon.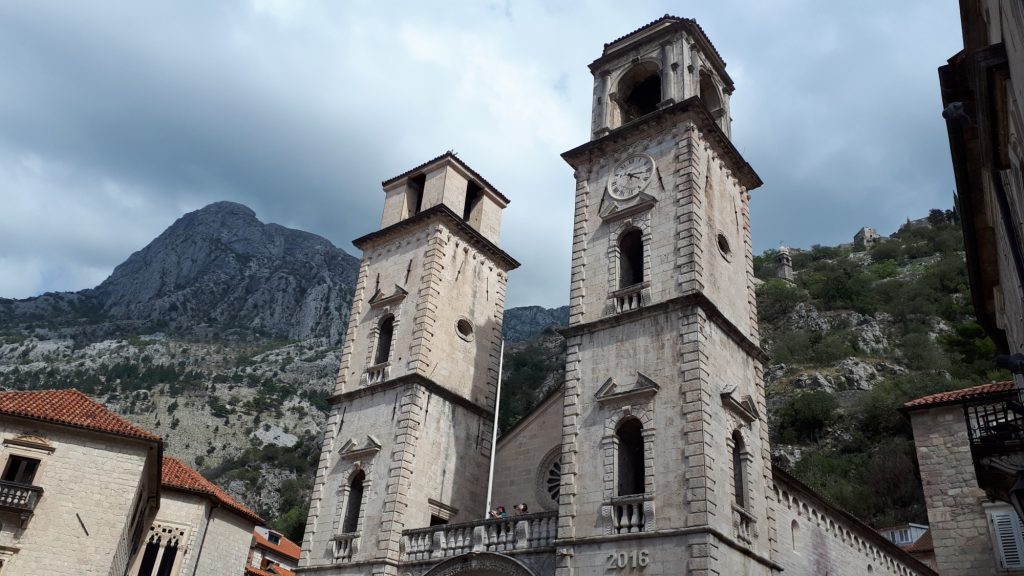 Now, after 11 centuries, St. Tryphon is at the same place still protecting Kotor and its guests.
After its settle, Kotor continued to write interesting pages of history.
Many different cultures influenced Kotor to become an inexhaustible historical and artistic treasure. Going through the city and living in it, various nations have left their seal and heritage. Greeks, Illyrians, Romans, Serbs, Ugrians, Bosnians, Venetians, Turks, Austrians, Russians, French … everyone want this city for themselves. Built, demolished and renovated, Kotor, as the capital of Boka Kotorska, has become an eternal city who can adapt any time.
It will be continued …
About the author
The author of @staze.boke shares stories with people who love Boka region and all those who want to explore trails of this bay. Through interesting, short texts, she aims to gather and inspire all people who visited by Boka bay to continue her work on Share Montenegro portal, as well as on the page @staze.boke. A series of texts about Boka bay will help us to get know the bay that is recognized as as one of the most beautiful in the world. The stories are inexhaustible as the history and culture of this region itself. Untill the next story 🙂