Učesnici devete humanitarne akcije "Moto Djeda Mrazevi" – oko 200 bajkera iz Herceg Novog i drugih gradova Crne Gore, danas su posjetili štićenike Dječjeg doma "Mladost" u Bijeloj i uručili im poklone.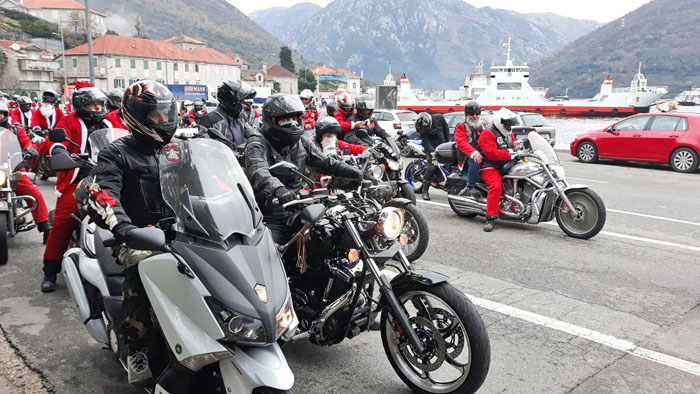 Organizator je Udruženje "No Limit Bikers", a domaćin Moto kluba "MC Cruiser" iz Herceg Novog.
Direktor Dječjeg doma Mladost, Vladimir Delić, Ivan Božović iz No limit bikers i Dragana Vlaović iz MC Cruiser, zahvalili su svima koji su podržali akciju, i izrazili zadovoljstvo što je djece u Domu svake godine manje.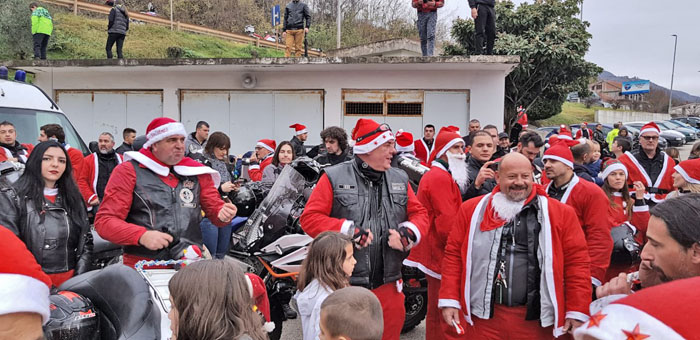 "Akcija je do sada organizovana dva puta u Podgorici i evo sedam godina za redom u Dječijem domu u Bijeloj. Cilj nam je da, u susret novogodišnjim i božićnim praznicima, obradujemo djecu lišenu roditeljskog staranja. Nosimo im slatkiše i igračke, a u dogovoru sa upravom Doma i sve ostalo što su djeca željela: toplu obuću, odjeću, slušalice za moderne telefone i sve ono što već djeca žele da imaju, ali uvijek naglašavamo da je to materijalno u drugom planu i da je najbitnija pažnja. Oni se zaista obraduju i osmijeh sa kojim nas dočekaju, to je nešto što je teško opisati riječima", kazala je Vlaović.
Izvor: Radio Jadran