Turistička organizacija Kolašin je kroz program podsticajnih mjera u oblasti turizma Nacionalne turističke organizacije Crne Gore realizovala projekat "Biciklom kroz Kolašin".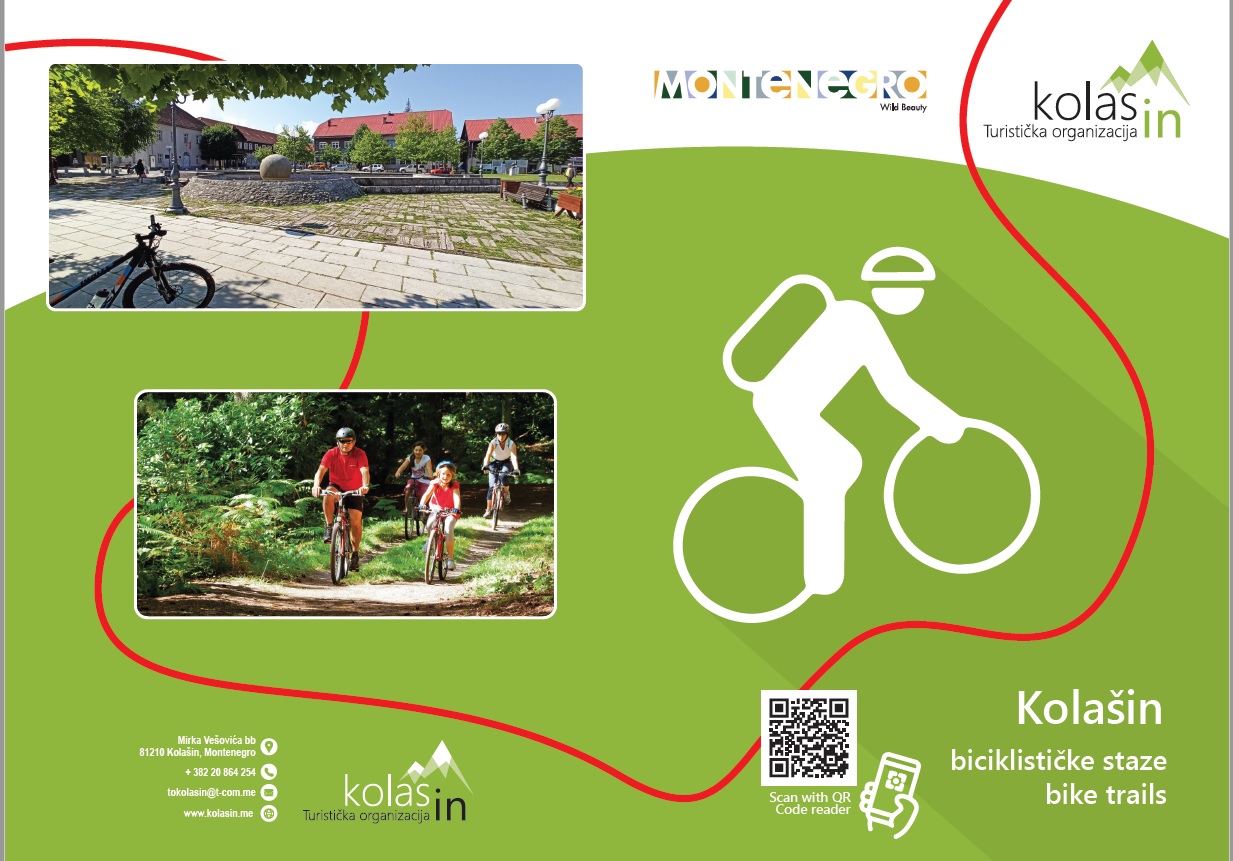 Markirane su dvije staze i to Kolašin – Barutana – Durutovac – Šljivovica – Kolašin i Kolašin – Bašanje brdo-Kolašin.
"Biciklističke staze počinju i završavaju u centru grada, a namijenjene su rekreativcima i porodicama sa djecom koji žele uživanje u prirodi ali na ne previse fizički zahtjevnim stazama. U blizini Trga borca – preko puta restorana "Planinar" postavljena je i info tabla, a urađen je i promotivni materijal sa detaljnim opisom staza koji je distribuiran svim registrovanim izdavocima smještaja u gradu. Takođe je izvršena nabavka 10 mtb bicikla koje turisti i građani već tokom sledeće sedmice mogu iznajmiti u našim kancelarijama" – navodi se u saopštenju TO Kolašin.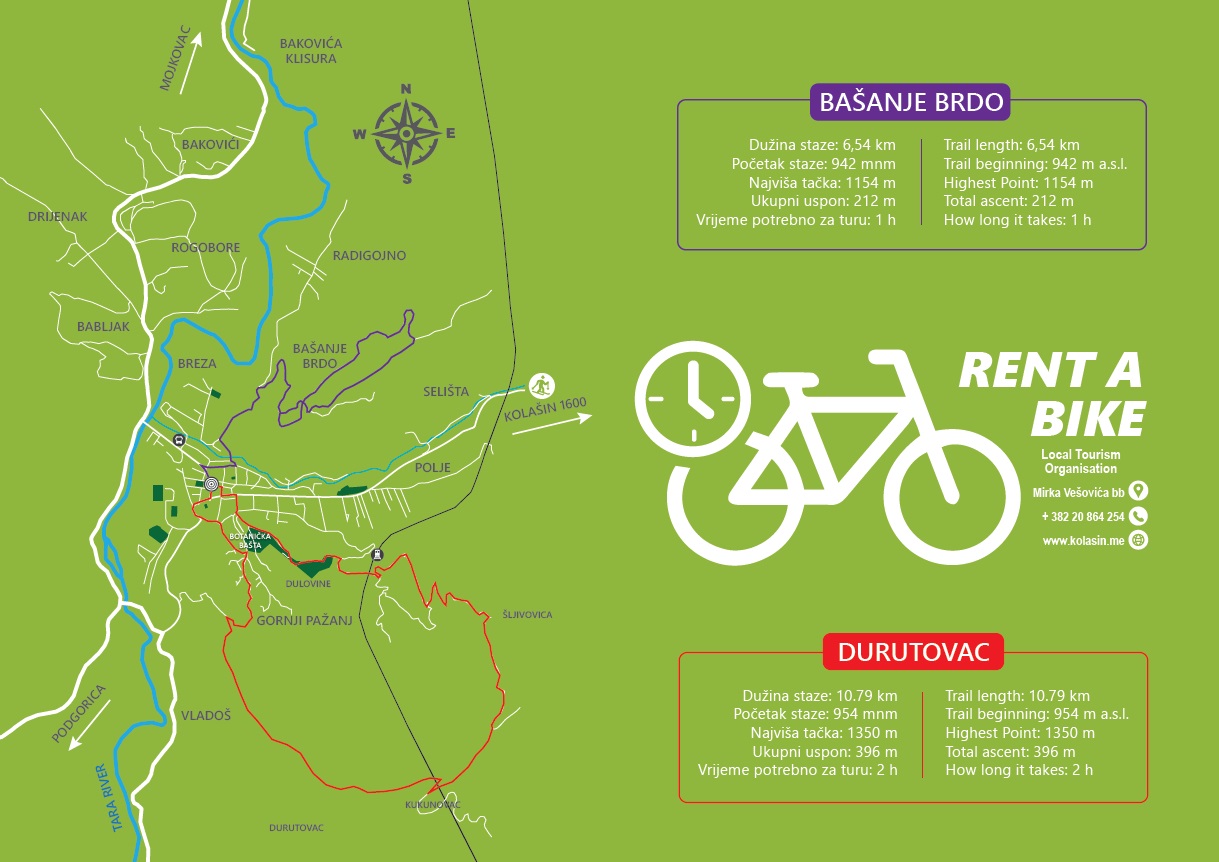 Urađen je i QR kod koji se nalazi na info tabli i promo materijalu, a čijim se skeniranjem dobijaju svi bitni podaci o stazama (dužina, uspon, visinska razlika…).
"Stručnu pomoć u ovom projektu pružio nam je gdin Dragan Jašović, dugogodišnji reprezentativac Crne Gore u brdskom biciklizmu i sertifikovani skaut za identifikovanje, snimanje i razvoj biciklističkih ruta. Sigurni smo da će ovaj i slični projekti dati dalji značajan doprinos u razvoju aktivnog turizma u Kolašinu" – zaključuje se u saopštenju TO Kolašin.