Velizar, Olga, Nora and Luka are unlikely four pals. Velizar Radojicic, a medical technician by profession and their father, grabs his free time to make their childhood unforgettable. They become a little explorers of undiscovered Montenegro who truly enjoy in outdoor life. After noticed their adventures at Instagram, we need to know more!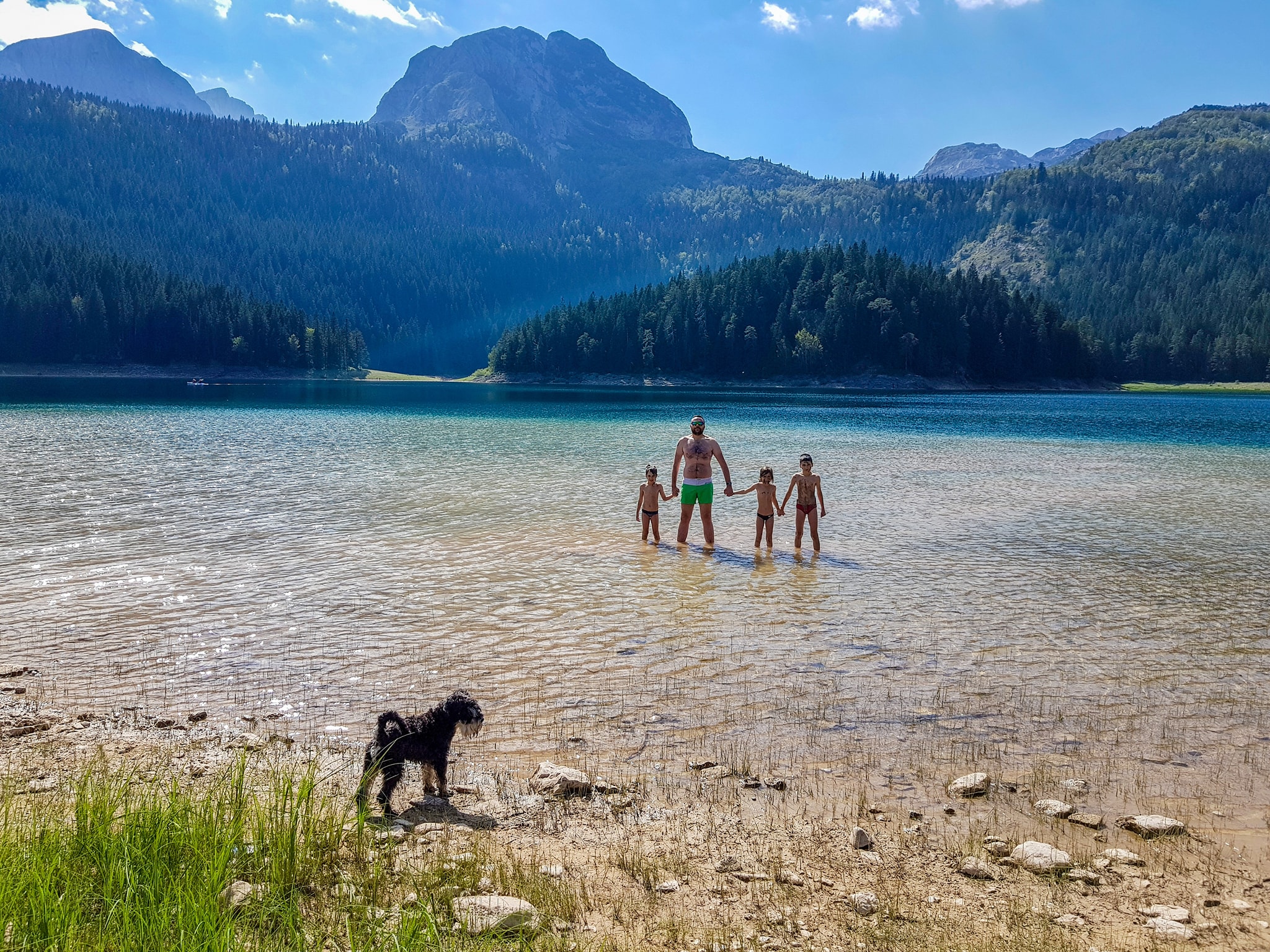 Velizar says that although his parents were born at village, he did not spent much time in mountains because they had busy schedule at work.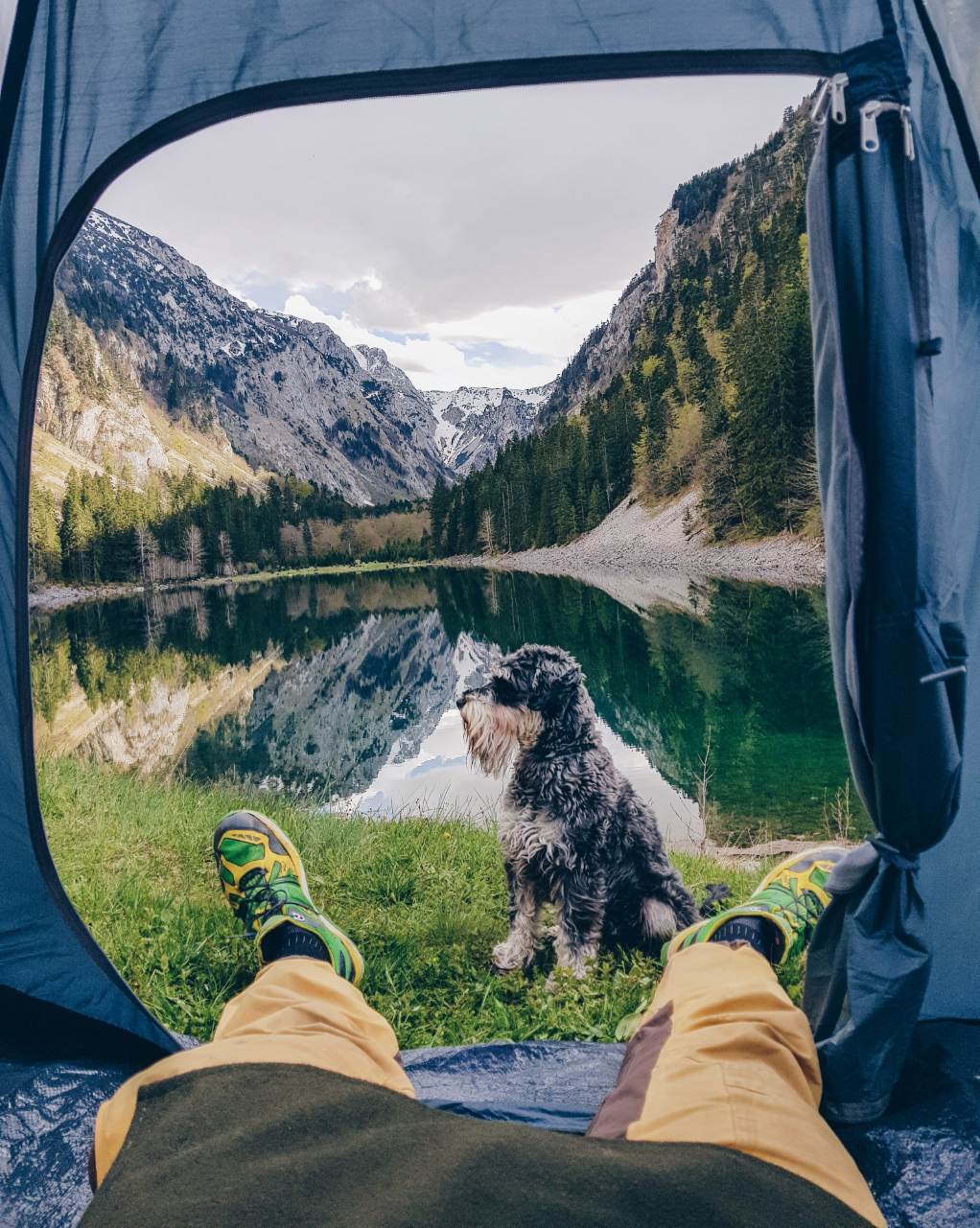 Actually, his passion for outdoor life started in 2009., while he was living in Norway.
"I lived and worked in Norway for seven years and realized that having fun doesn't have to mean going out so, instead of party all night, we should try hiking, camping, rafting, diving, … ect. While I was growing up, I couldn't afford these activities and when I had a job, the problem was time. It's very difficult to find a balance. I founded it when I got a year absence from work to recover of knee surgery. So, I found something really good in that bad situation" – Velizar says.
He shares his adventures with the most beautiful company-his children. So how did he wean them off their smartphones and iPads? What's the tip, we asked.
"With small steps, we started with light walks. For example, in Niksic we have a Trebjesa Hill – a perfect place to get in touch with nature and activities in it. New tech are part of children's lives and we can't expect them to come and say. "Let's go hiking!". We have to take initiative and show them a better experience. I could say that having a dog could be very helpful. Our beloved dog Floki made us more active" – he tells us.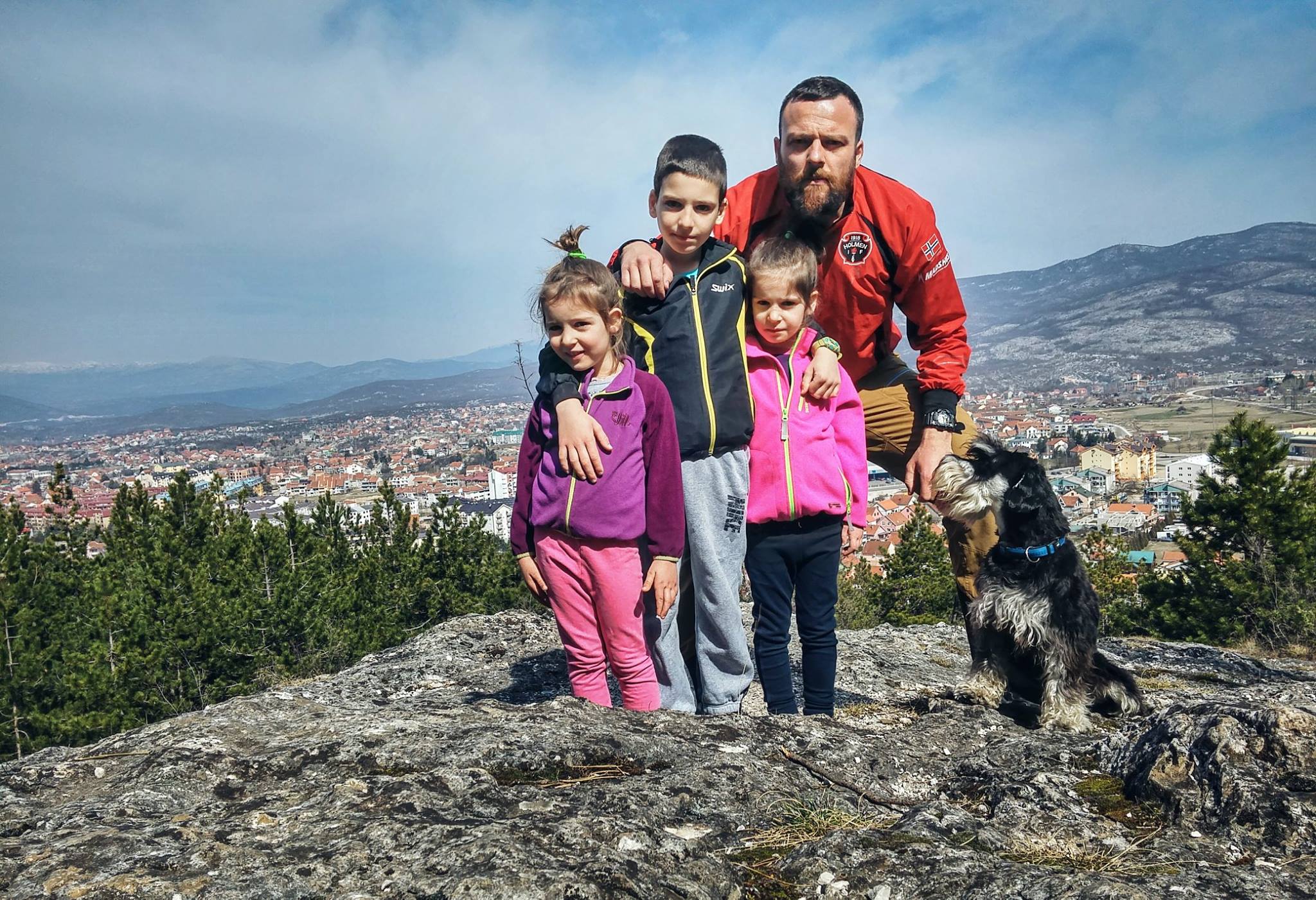 Luka is 9, Olga is 7 and Nora is 6 years old.
"I'm a nature lover and they love to spend time with me…  So, we normally swim in mountain lakes and hang out with animals … For children its very important to make their time interesting and fun, so they would like to come back" – Velizar explains.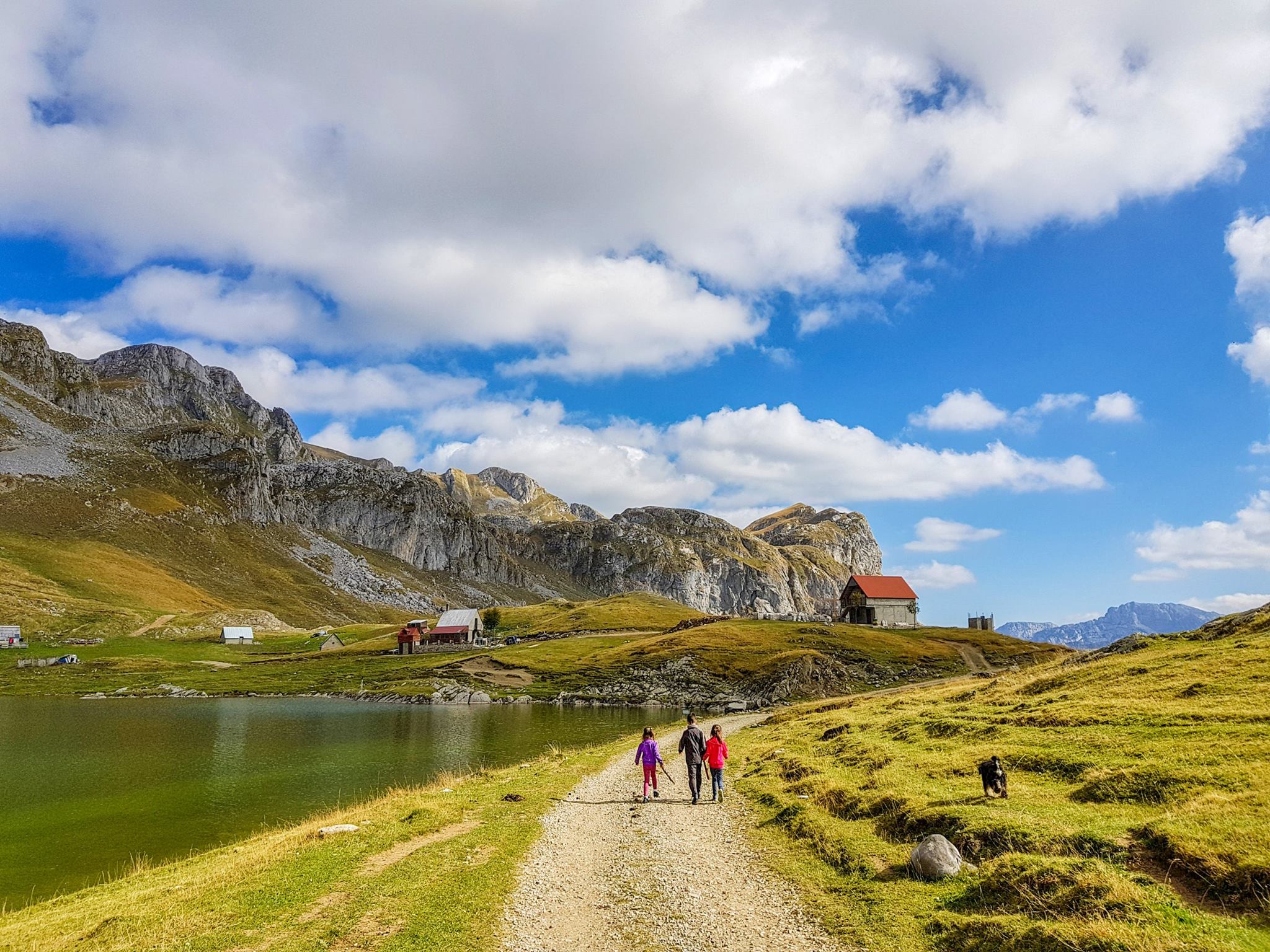 Children could learn a lot of things while spending their time in nature.
"How to wear proper clothing, about life threatening situations in nature and edible plants, how to handle a wild  animal… They can't learn these things while staring in computer screen. Olga become competent in choosing her hiking shoes after the experience of pain or wet feet" – says this great dad.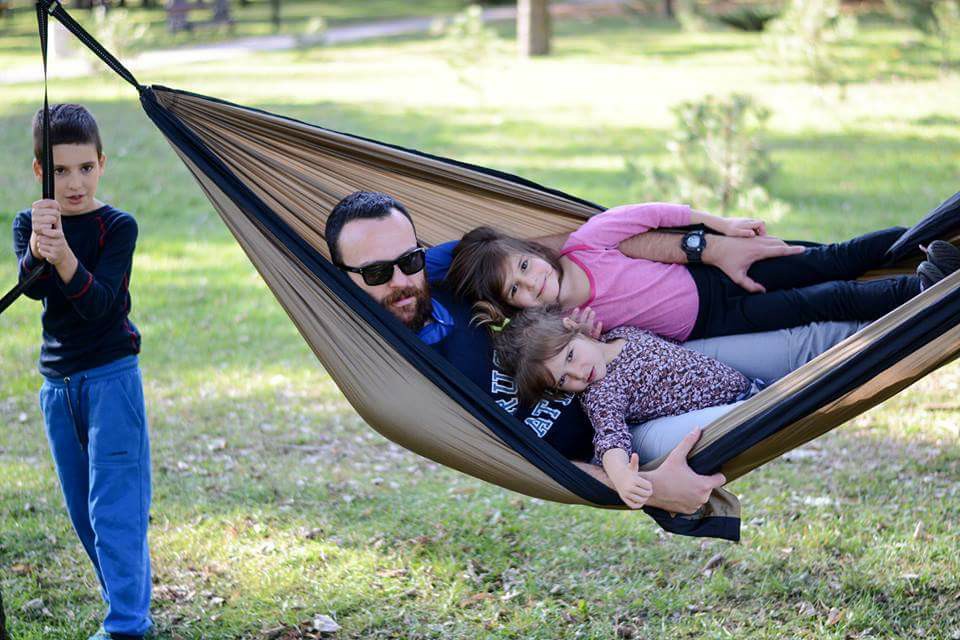 They have visited so many places. Which one his children loved the most, we asked.
"Durmitor first, there is no need to describe it. Captain's Lake is perfect tour for children – a light walk full of interesting things: animals, horses, amazing house built in stone, a beautiful church… Lake is pure magic, my children are amazed over and over again" – he says.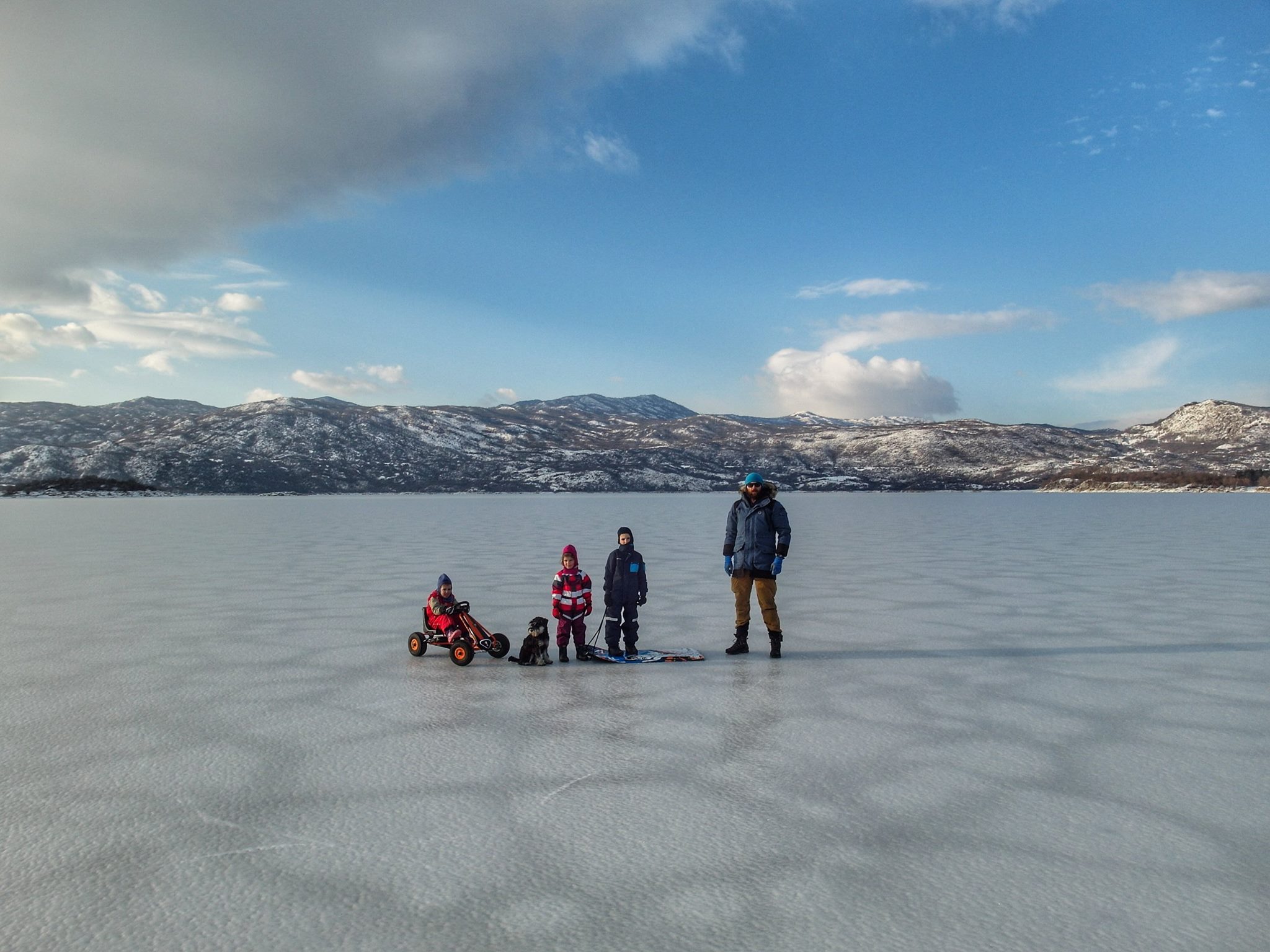 At this place they actually had an unforgettable experience.
"One day on Captain's lake, we met a large shepherd dog. He came from nowhere and we were really scared. We moved carefully but it turned out he was just a gentle giant. We continued from Captain's to Manito Lake, and he join us! Actually, we spent all day together so there was a problem when we wanted to go back home. His owner had to hold him, because he did not want to separate from us. My children still talks about that day" – Velizar shares with us.
There is many beautiful places in Montenegro your kids must see. Velizar recommends you to explore the whole country with your little ones. Coastal towns and beaches as well as National parks, mountains and lakes.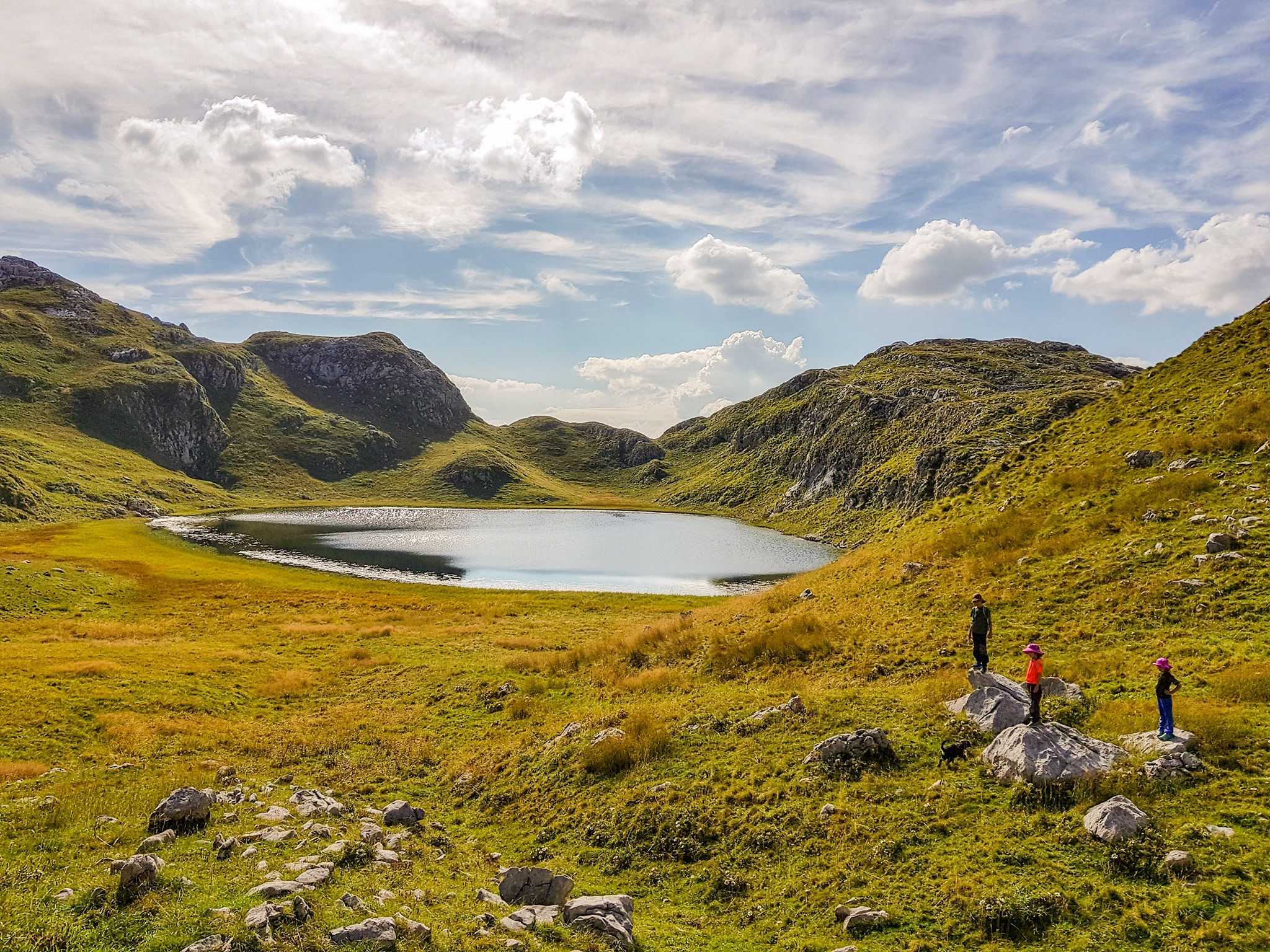 At the end, we asked him why our children need to go outside and engage with nature, does outdoor life make them stronger?
"I believe it does. Cant describe, but simply feel it by looking at them every day" – he concludes.