U susret sezoni 2020, Hotel One&Only Portonovi i Portonovi rizort traže preko 350 radnika, koji će biti zaposleni tokom cijele godine, kao i sezonski. Zainteresovani kandidati će imati priliku da u petak i subotu, 6. i 7. marta, posjete Rizort kao i hotel One&Only Portonovi, da se upoznaju sa profesionalcima koji rade u rizortu, ali i da se dodatno informišu o mogućnostima i prilikama koje su pred njima.
Portonovi Resort Management Company, koja je zadužena za menadžment rizorta, od 2019. zapošljava lokalne operativne i menadžerske kadrove od kojih većina dolazi upravo iz Crne Gore.
"Zajedno sa svojim renomiranim partnerima One&Only Portonovi, Chenot Espace i kompanijom DMarin, Portonovi doprinosi pozicioniranju Crne Gore na mapi ultra-luksuznog turizma. Zbog toga, konstantno smo u potrazi za saradnicima koji će donijeti dodatnu vrijednost našem timu i to je jedna od osnova našeg rasta. Osim prilika za zapošljavanje, našim zaposlenima nudimo različite treninge i
svakodnevno usavršavanje kako bi unaprijedili svoje vještine i bili motivisani, čime ćemo osigurati da posjeduju ključne stvari neophodne za rad sa klijentima i da i one najzahtjevnije učine zadovoljnima. Ovakav način rada i istovremeno ulaganje u lokalni kadar nas preporučuje za jednog od najpoželjnijih poslodavaca u šta će se kandidati dodatno uvjeriti tokom Dana otvorenih vrata'', istakao je Michael Posch, generalni menadžer Portonovi rizorta.
Portonovi rizort, kao rizort mješovite namjene, ima potrebu za različitim profilima kandidata, koji žele da svoju karijeru razvijaju u jednom od najprestižnijih rizorta u regionu i to na brojnim pozicijama i nivoima, u različitim ugostiteljskim sektorima.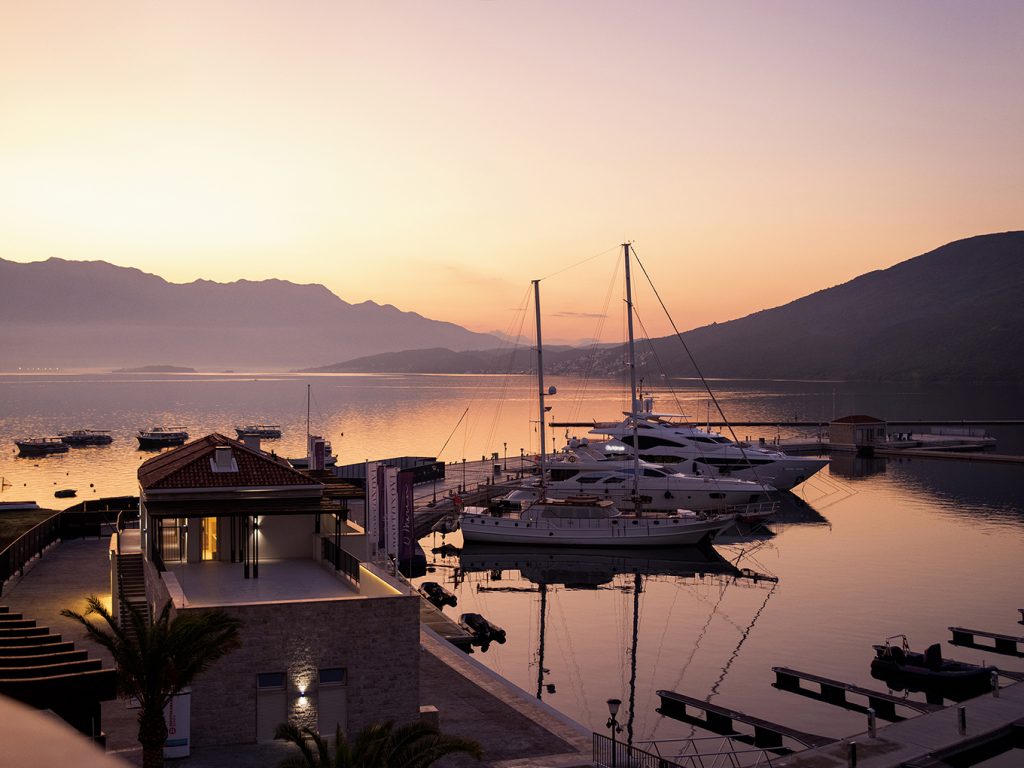 Hotel One&Only Portonovi zaposliće kolege u sektoru ljudskih resursa, recepcije, relacije sa gostima, domaćinstva, velnesa i rekreacije, kuhinje, hrane i pića, održavanja.
"One&Only Portonovi kao najluksuzniji hotel u regionu ponudiće svim kandidatima jedinstvenu priliku da svoju karijeru započnu ili nastave da grade u sklopu renomiranog brenda koji gaji prave vrijednosti. One&Only standard podrazumijeva "We Create Joy" filozofiju, što znači da nam je jako bitno kako se naše kolege osjećaju. Stalo nam je do toga da budu zadovoljni na ličnom i profesionalnom nivou, jer će samo na taj način moći pružati izvrstan kvalitet usluge", istakao je Michele Giraudo, generalni menadžer hotela One&Only Portonovi.
"Kroz Dan otvorenih vrata svim zainteresovanima ćemo pokazati hotel, kako bi stekli što bolju sliku o tome gdje imaju priliku da se
usavršavaju. Naše kolege koje su na čelu različitih sektora razgovaraće sa potencijalnim kandidatima i približiti im način našeg ultra luksuznog hotelijerstva, te objasniti šta se od njih očekuje, ukoliko postanu dio One&Only Portonovi tima", dodao je Giraudo.
Kandidati zainteresovani za rad u Portonovi rizortu, radnu biografiju mogu poslati na e-mail [email protected],  a detaljnije informacije o slobodnim radnim mjestima mogu se naći na www.azmont.com.
Zainteresovani za rad u hotelu One&Only Portonovi radnu biografiju mogu poslati na e-mail [email protected]