U okviru projekta "Biciklističke rute za unapređenje prirodne i kulturne baštine Hercegovine i Crne Gore – Cycling Rural", na kojem je partner Turistička organizacija Herceg Novi, a koji je odobren u drugom pozivu bilaterale Bosna i Hercegovina – Crna Gora 2014-2020, urađeni su flajer i karta hercegnovskog zaleđa sa stazama pogodnim za montbiking.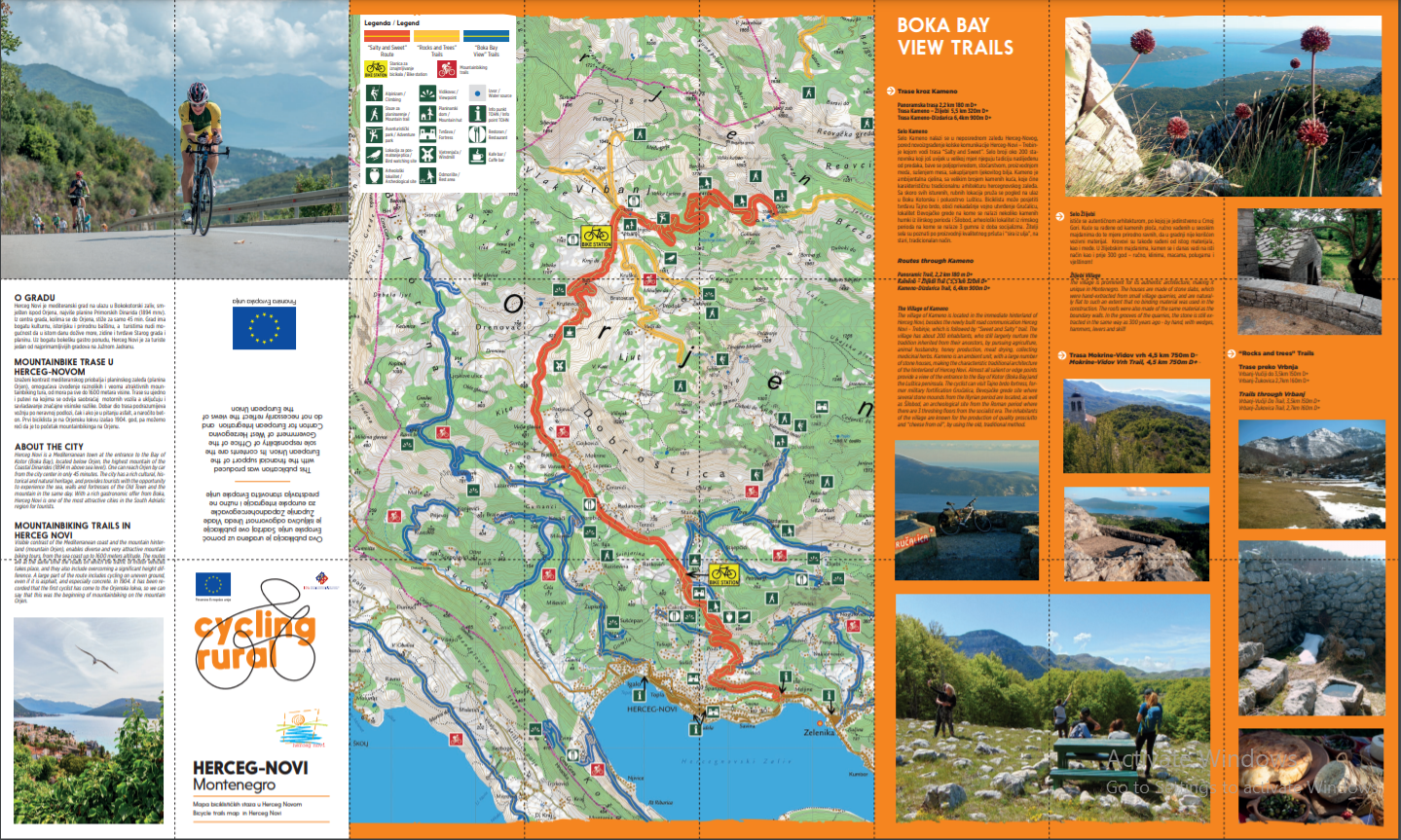 Na karti su ubilježene kulturne, prirodne i ostale atrakcije, kako duž glavne trase "Salty and sweet", tako i duž bočnih staza "Boka Bay View" i "Rocks and Trees".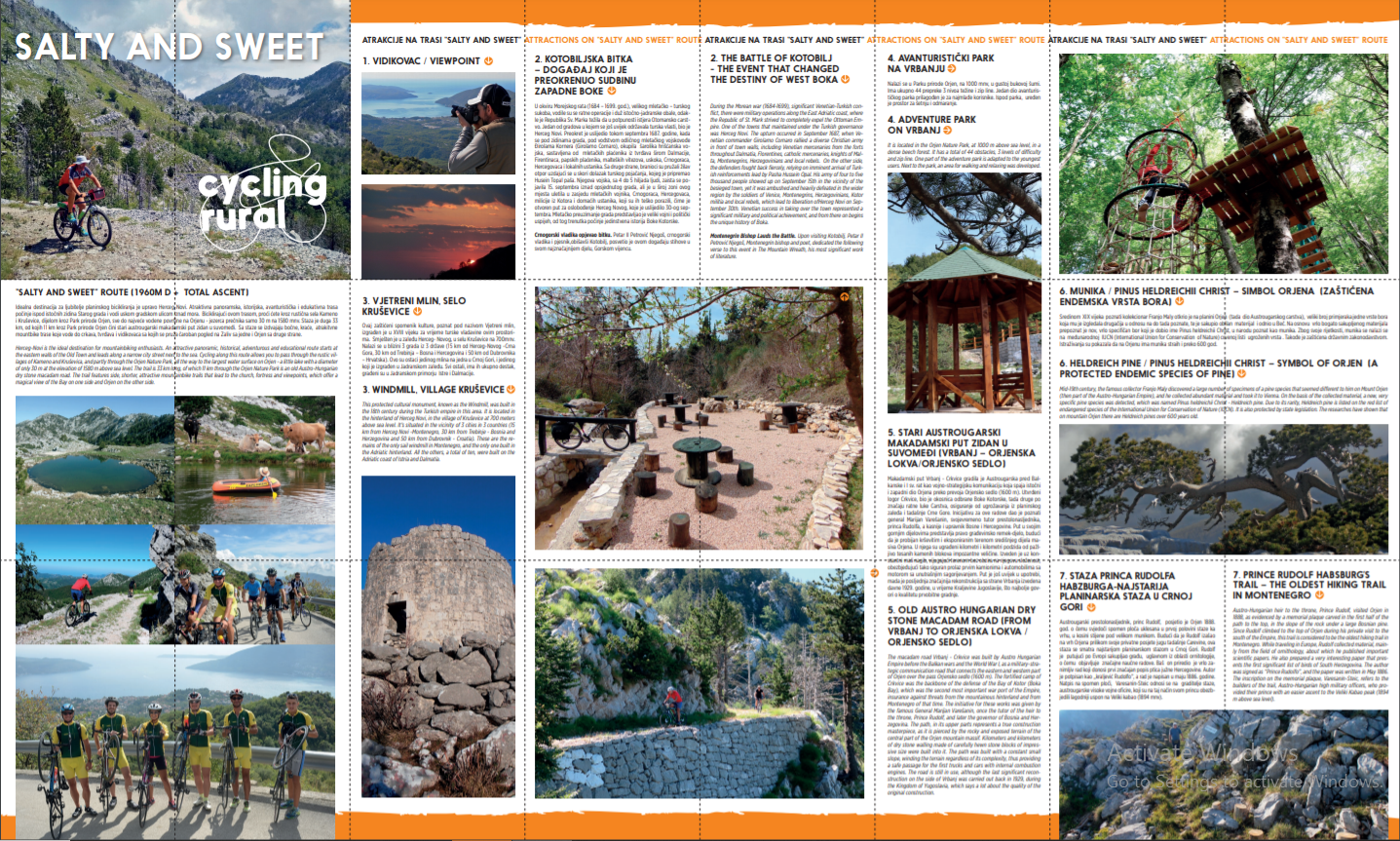 MB trasa "Salty and sweet" počinje ispod zidina Starog grada, i proteže se do Orjenske lokve, najveće vodene površine na Orjenu. Biciklisti mogu uživati u predivnim vidikovcima, vidjeti vjetreni mlin – zaštićeni spomenik kulture, naučiti više o Kotobiljskoj bitci – događaju koji je daleke 1687. preokrenuo sudbinu zapadne Boke, obići avanturistički park na Vrbanju, zatim stari austrougarski makadamski put, kao i najstariju planinarsku stazu u Crnoj Gori, koja nosi naziv po princu Rudolfu.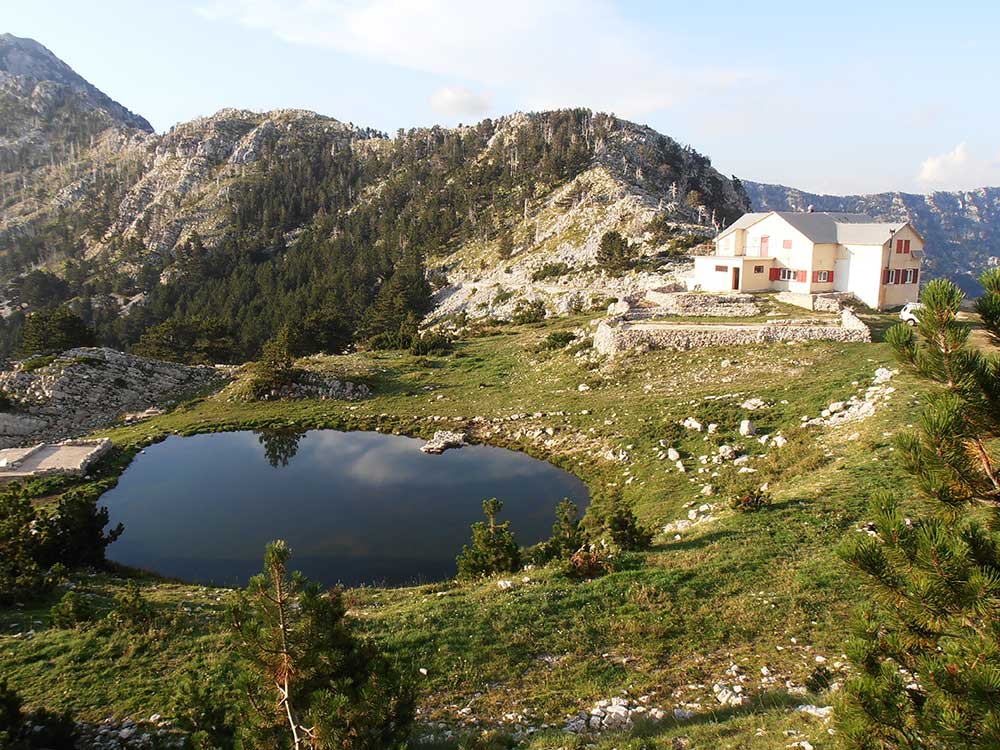 Obzirom da se sa velikog broja sporednih trasa (kroz selo Kameno i Lazareviće) pruža otvoren pogled na zaliv, te staze nose naziv "Boka Bay View". Trase preko Vrbanja, koje vode do Vučjeg dola i Žukovice, prolaze kroz šumoviti predio i nose naziv "Rocks and Trees".
Flajer sa atrakcijama hercegnovskog zaleđa možete preuzeti OVDJE.
MB kartu hercegnovskog zaleđa možete preuzeti OVDJE.