Fotografije impresivnih predjela Crne Gore objavljene su u članku pod naslovom "U planinama i radosti" na devet stranica proljećnog štampanog izdanja ruske edicije "National Geographic Traveler".Takođe, fotografije su objavljene na portalu ovog renomiranog medija koji broji 2,3 miliona čitalaca i na Instagram nalogu kojeg prati 517,000 ljudi.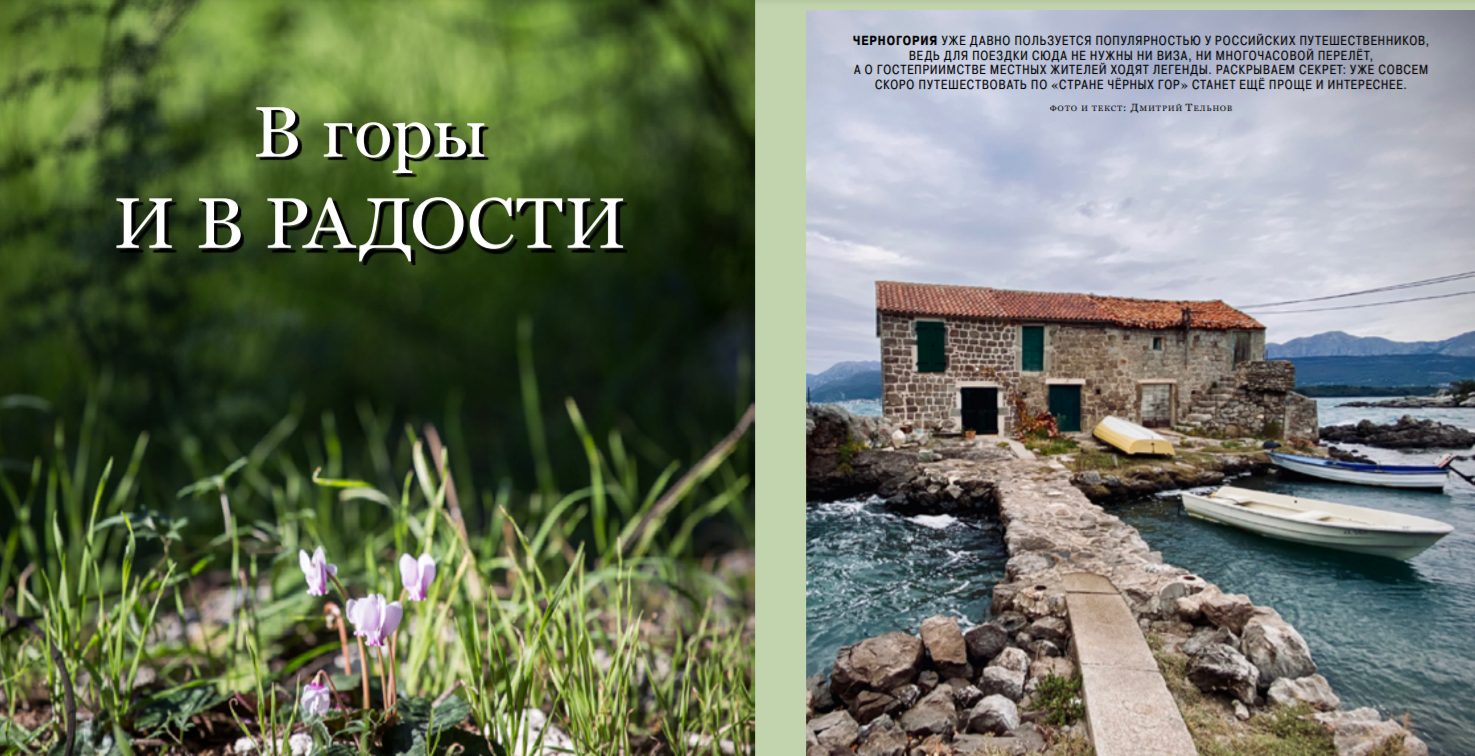 Procijenjena reklamna vrijednost članaka iznosi € 103,000 a ruska edicija "National Geographic Traveler" magazina koja se danas štampa u 110,000 primjeraka smatra se jednom od najstarijih publikacija koja se bavi putovanjima na ruskom govornom području, smatraju iz Nacionalne turističke organizacje.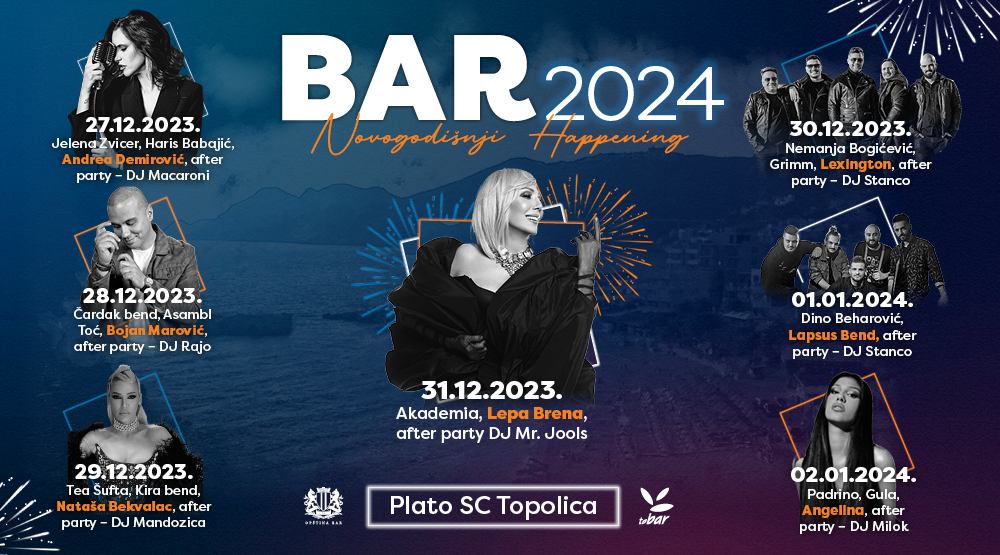 "Objava u proljećnom izdanju ove renomirane publikacije jedna je od promotivnih aktivnosti na ruskom tržištu u susret ljetnjoj sezoni. Fotografije Boke Kotorske, Skadarskog jezera, Biogradske Gore i planina sjevera Crne Gore iz ugla Dmitri Telnova – destinacijskog fotografa i putopisca prikazuju Crnu Goru kao konglomerat različitih pejzaža idealnih za posjetu i istraživanje uz poštovanje aktuelnih društvenih normi socijalne i fizičke distance"- izjavila je, ovom prilikom, direktorica Nacionalne turističke organizacije Crne Gore, Željka Radak Kukavičić.
"Zdravstvena kriza usporila je dinamiku putovanja i većina turista se nalazi u etapi istraživanja svoje sljedeće destinacije za odmor te su ovakve vrste objava adekvatan format promocije pogotovo za okolnosti današnjice na strateški važnim emitivnim tržištima." – smatra ona.
Navedenu foto priču "ispričao je" fotograf Dmitri Telnov (Dmitry Telnov) koji je boravio u petodnevnoj studijskoj posjeti Crnoj Gori u novembru 2020. na poziv menadžmenta hotela Regent Porto Montenegro, a u sklopu prve Regentove "photo-tracking" ture. Inicijativa je realizovana u saradnji sa Nacionalnom turističkom organizacijom Crne Gore, Turističkom organizacijom Tivta i Porto Montenegro-om u cilju promocije Crne Gore kao cjelogodišnje destinacije.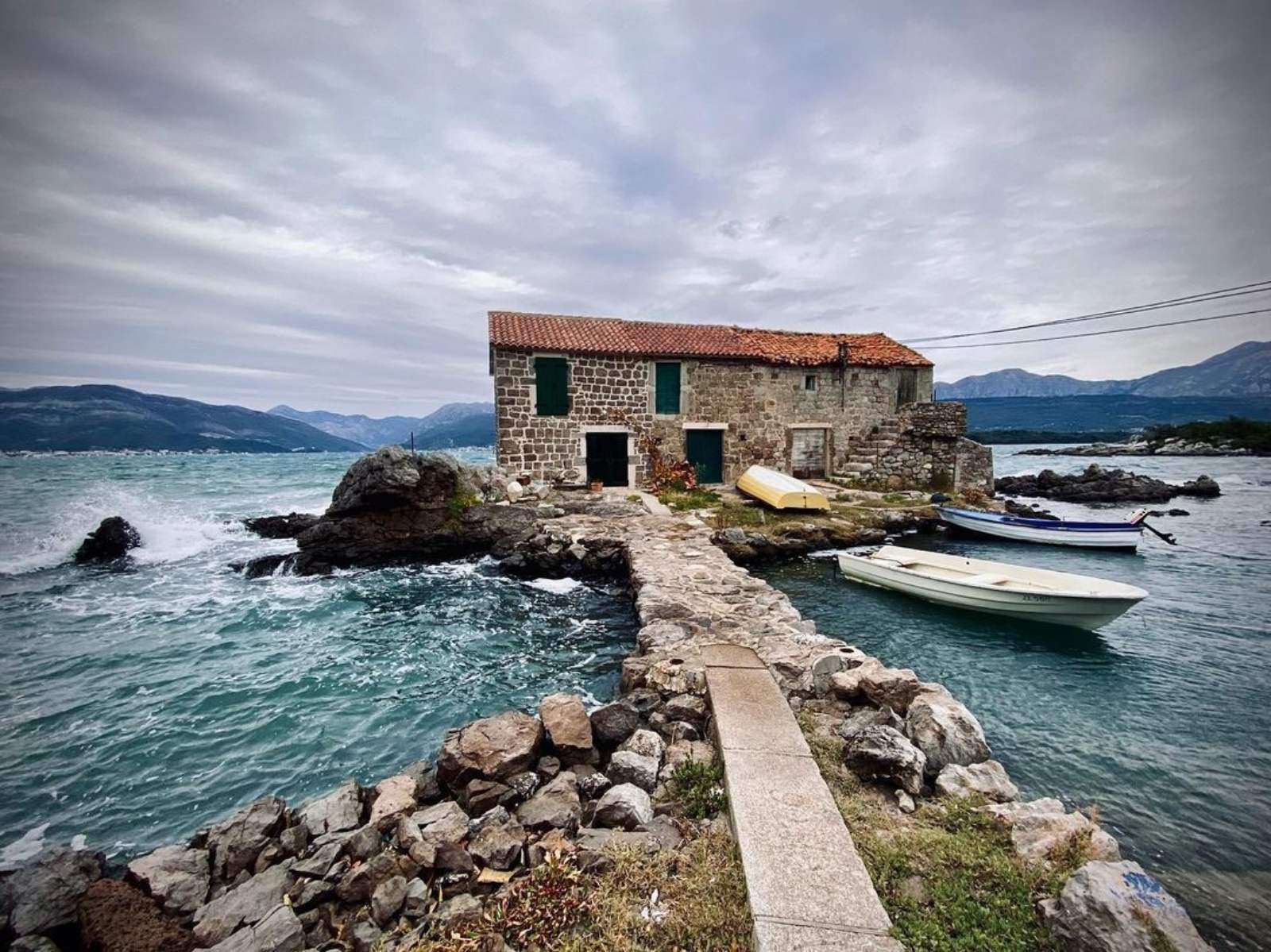 Foto: Dmitry Telnov 
Ovo je nastavak dobre saradnje sa svjetskim liderom u geografiji, kartografiji, istraživanju i putovanjima, "National Geographic Traveller" na planu pozicioniranja Crne Gore kao atraktivne turističke destinacije globalno, zaključuje se u saopštenju NTO.
Podsjećamo da je u britanskom izdanju ovog magazina Crna Gora svrstana u jednu od sedam najprivlačnijih destinacija na svijetu za porodična putovanja u 2021. U članku "Najbolje od svijeta: sedam nezaboravnih porodičnih putovanja za 2021. i dalje" Crna Gora, kao druga na listi "Best of the World 2021", rame uz rame, stoji uz svjetske destinacije kao što su Japan, SAD, Kanada i Velika Britanija.
Naslovna fotografija: Anasta Petrova