Did you know that Montenegro is also a winter tourist destination? Winter is actually one of the best time to visit Montenegro. Sure, you can't sunbathe at the beach, but there are plenty of other benefits. The coast is not packed with tourists like during the summer; you can explore the beautiful towns sans the crowd, and the prices are as low as they get. The weather on the coast is often pleasant during the day but cold at night. And if you want a true winter experience, Montenegro can offer that, too!
Here are our suggestions on how to enjoy wintertime in Montenegro.
• Go skiing or snowboarding in one of Montenegro's winter resorts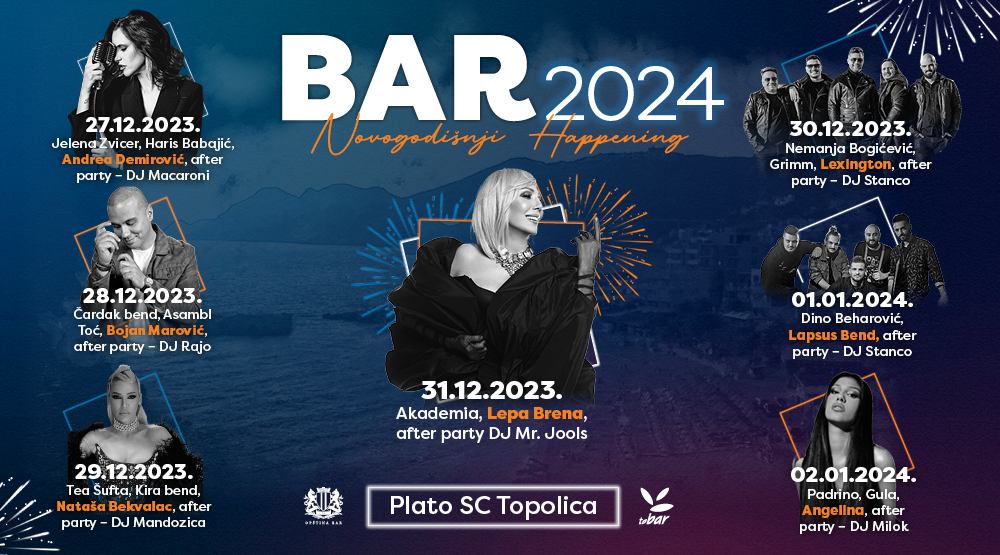 Kolašin and Žabljak are the choice if you are a winter enthusiast. These two towns have everything for an idyllic winter holiday. Kolašin has two ski centers on Bjelasica Mountain and a lot of modern amenities. Žabljak has one ski center and a perk of close proximity to the beautiful Durmitor National Park.
You can go skiing or just spend a day out in the snow, ride the cableway, and enjoy the great restaurants.
• Explore normally-bustling towns in total quiet
Coastal towns, such as Kotor and Budva, are bordering on unbearable in the summer. When a cruise ship unloads, it can get difficult to enjoy everything these towns have to offer. In winter, on the other hand, you'll be sharing epic views with a few other people. All photography lovers will make the best of this, as it's way easier to get people-free photos of the peaceful views.
• Book a stay in Portonovi and enjoy its traditional end-of-year festivities
Starting in December, Portonovi gets even more magical, as the festive lanterns and decorations make it look out of this world. Your stay in the stunning resort will be filled with a wide variety of festive events for all ages and interests. Guests and visitors are invited to take part in photoshoot corners, visit the magical Festive Market houses, fun corners for kids, band and DJ gigs, and so much more!
• Eat a delicious Montenegrin feast
Montenegro is known for its rich, hearty, and filling food: you won't be hungry here. The food is perfect for cold winter days when you just want to indulge and eat rich stews, pastries, and grilled and roasted meats. Sure, you can eat fish and seafood at the coast, but there's also the offer of the traditional Montenegrin dishes based on meat, potatoes, and cheese.
Give Montenegro a chance during the winter because you are guaranteed to love it! Enjoy the more peaceful yet eventful holiday on the coast or experience the true winter in the northern part of the country that has everything to offer in a small space. Both the sea and the mountains are stunning and should be visited both in summer and winter for a totally unique experience.
It's true what they say about it never being too early to start planning for a holiday season, especially if you have your heart set on Portonovi, where the festive entertainment is waiting behind every corner. Take advantage of our winter rental offers and book a stay now.