U okviru novogodišnjeg programa Zimska bajka u Tivtu 2020. biće održano pet Novogodišnjih bazara, svake nedjelje u mjesecu decembru na Rivi Pine sa početkom u 11 sati.
Prvi u nizu se održava danas, 1. decembra, a naredni slijede 8, 15. 22. i 28. decembra.
Na dvadesetak štandova, svoje maštovito urađen suvenire i rukotvorine ponudili su proizvođači sa područja Boke.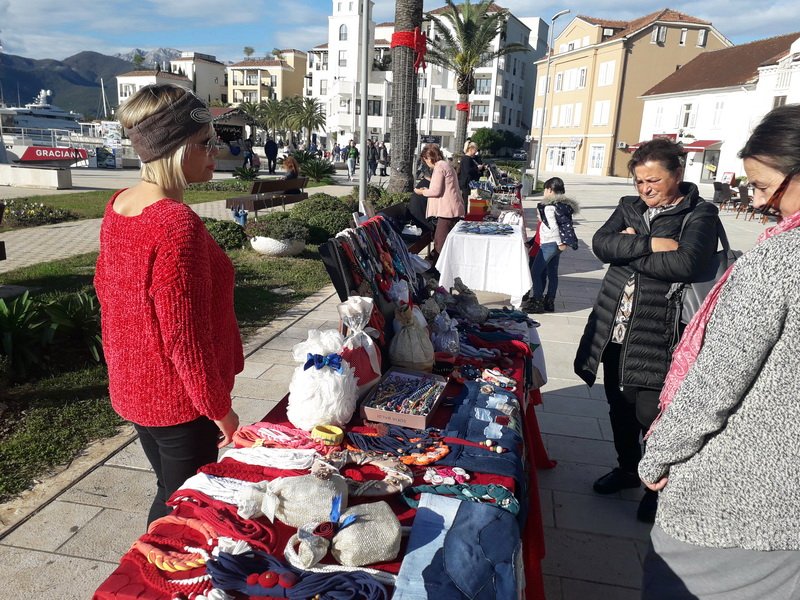 Lijepo vrijeme omogućilo je posjetiocima da uživaju u bogatoj ponudi ručno rađenih suvenira, ukrasa i raznoraznih tematskih rukotvorina, na okićenim štandovima duž šetališta Pine.
Bazare organizuje NVO "Harlekin" u saradnji sa TO Tivat.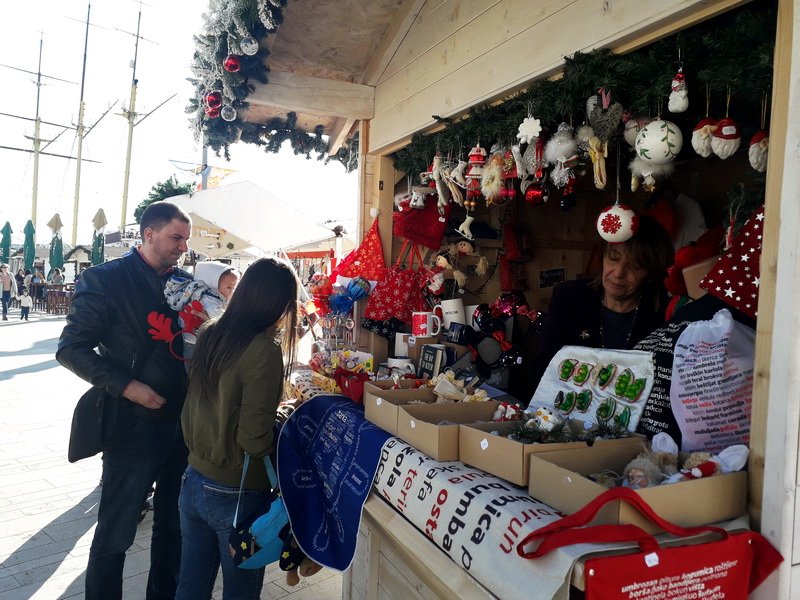 "Ovu, već tradicionalnu manifestaciju, organizujemo u saradnji sa TO Tivat. Svake godine imamo sve više zainteresovanih ponuđača svojih prozvoda a kao što vidite ne fali ni publike, zahvaljujući lijepom vremenu" – kazala nam je predsjednica organizacije Melita Ciko.
Bokanews