One of the most distinguishing mountains at the coast of Montenegro – rugged Orjen lifts above the town of Herceg Novi and Boka Kotorska.
This dry mountain is intricate because of its rocky plateaus and rocks that have cracked. Its wild beauty even inspires awe – unusual massive, deep pits…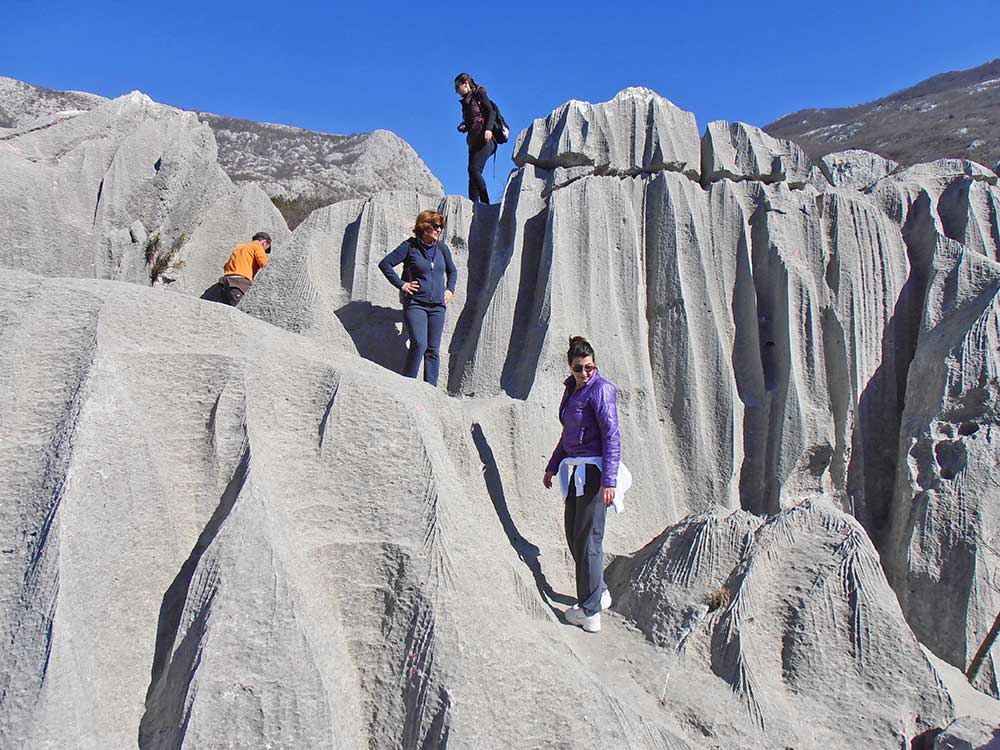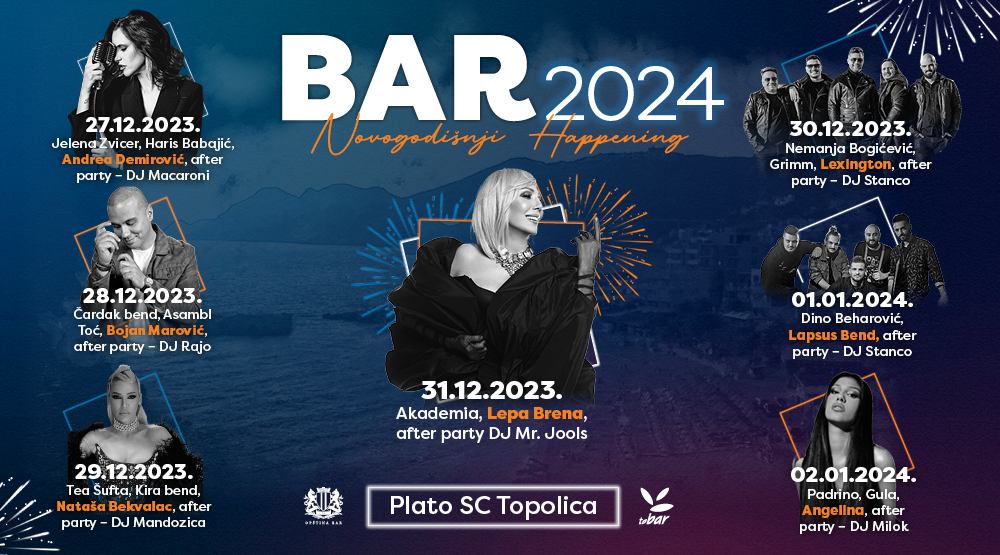 Indeed, it does seem unhospitable and impregnable. Still – give it a chance and get to know it – you will absolutely love its hostility forever. Many foreigners loved Montenegro when they discovered this particular mountain.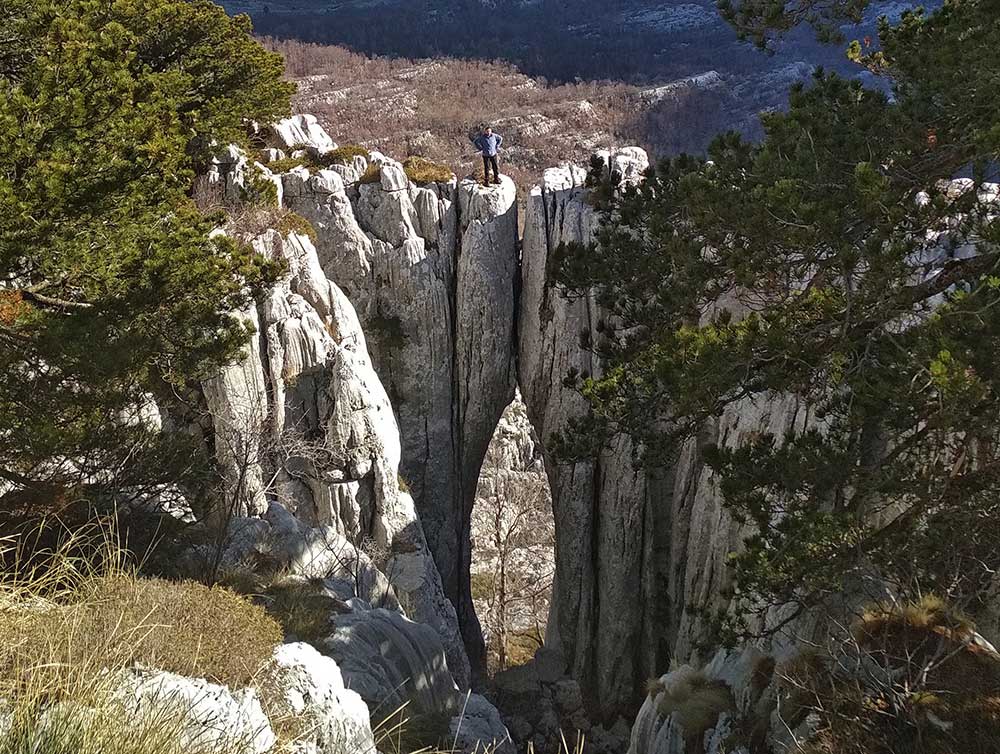 Take a look at few characteristics that we bring here, and then you can dig deep into it.
1. Orjen is located in the area of Europe with most rain, while still being a dry mountain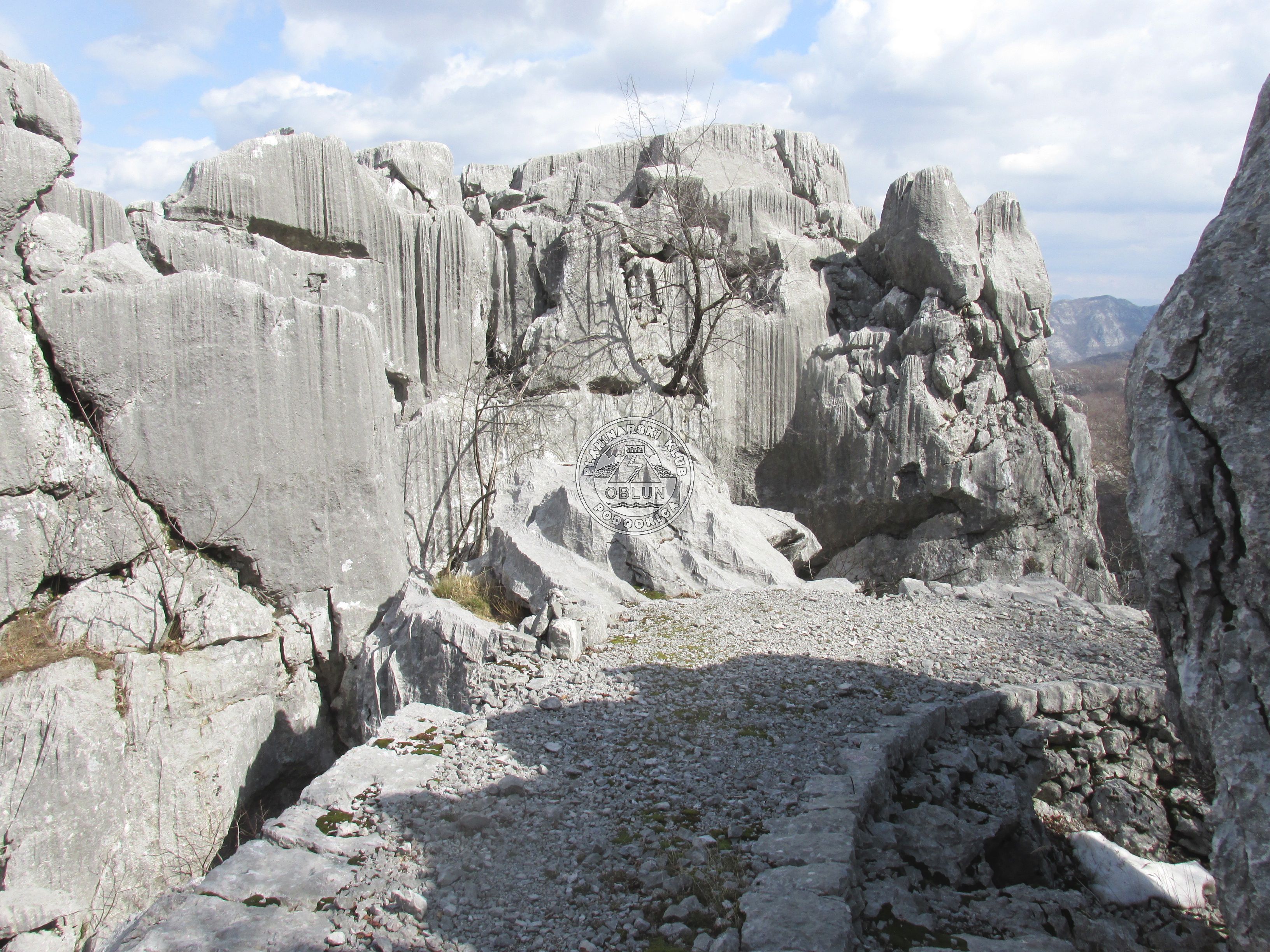 Photo: Crkvice, PK Oblun
Crkvice village is the wettest inhabited place in Europe, with 5 meters of water sediment a year! If this amount of water was found somewhere else, it would lead to disastrous floods and devastation, but not at Orjen! Not a single drop of water.
2. Despite being dry, Orjen is rich in forest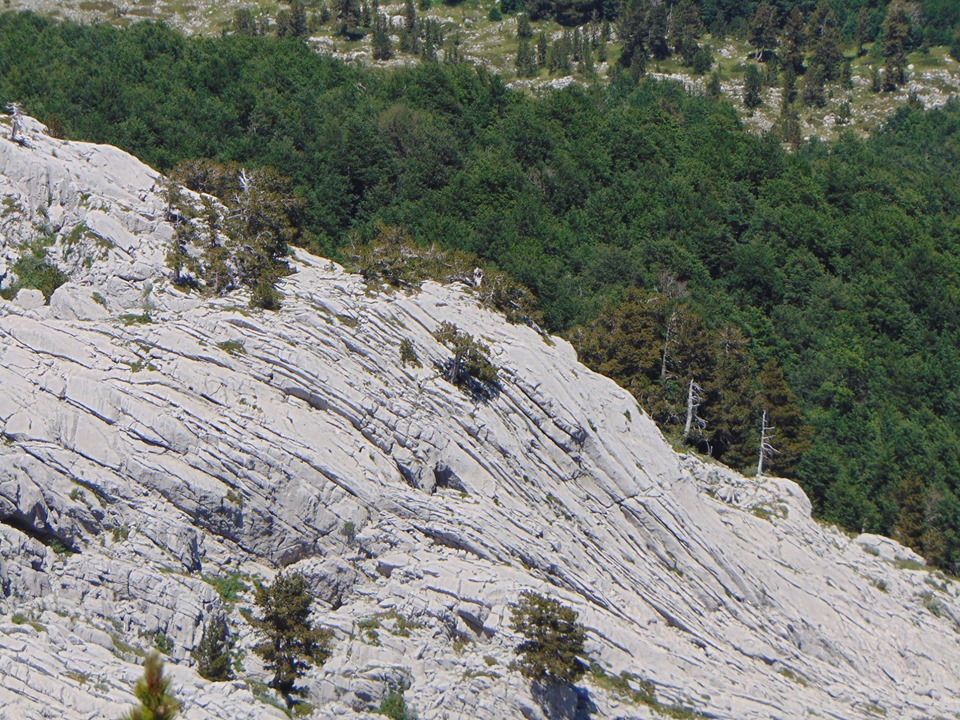 It is full of Heldreich's pine, type of pine attracting the attention of many scientists. Besides being rare, this pine serves as a protection to prevent erosion. Thanks to this endemic species, Orjen is demarcated as a protected zone. Some samples of Heldreich's pine here are even 650 years old!
3. Part of Orjen that belongs to Herceg Novi was given a status of nature park in 2018
Given that, this protected zone has been enriched with interesting amenities.
One of the most contemporary adrenalin parks in region is located there – Adventure park Vrbanj. You can try 200 m long zip line or simply enjoy yourselves in vacation and recreation zone, while the young ones have fun in a specially designed part of the adventure park. True adventurers are offered attractive hiking tours that will help them make friends with this unusual mountain, being guided by professional guides. Remember, if you give it a chance you will love it forever?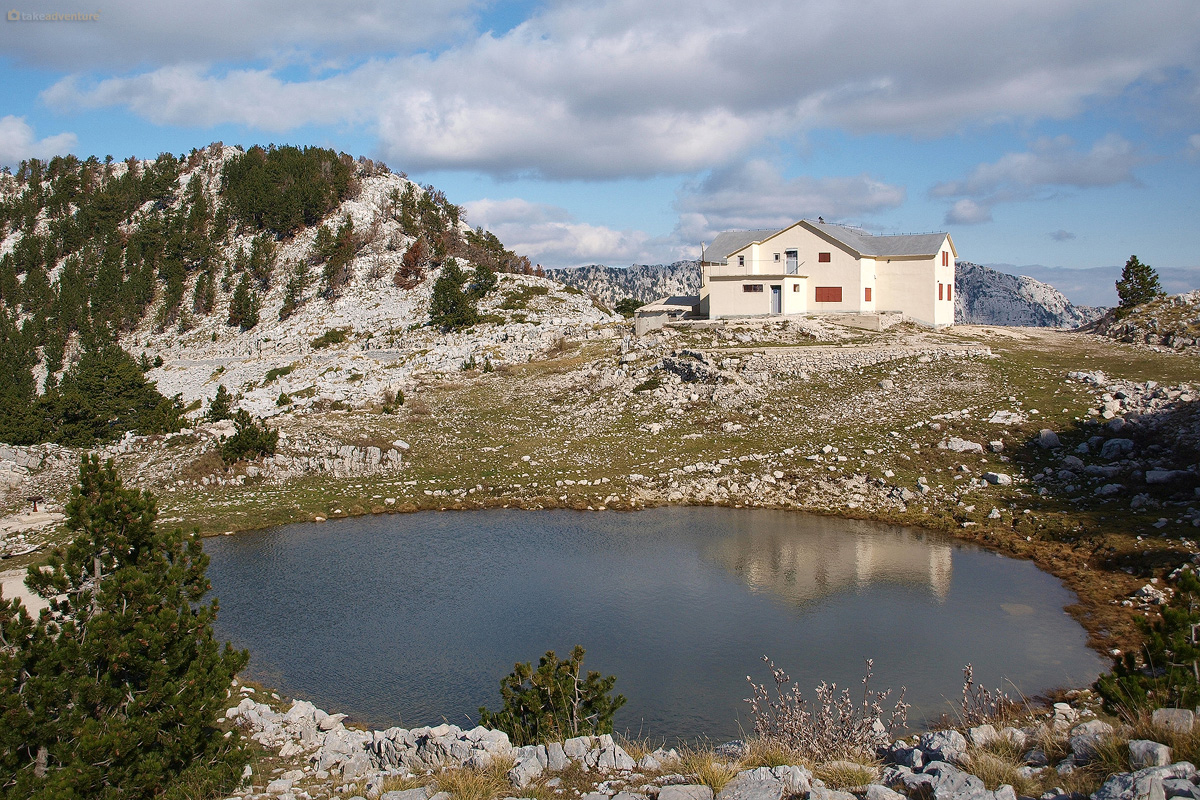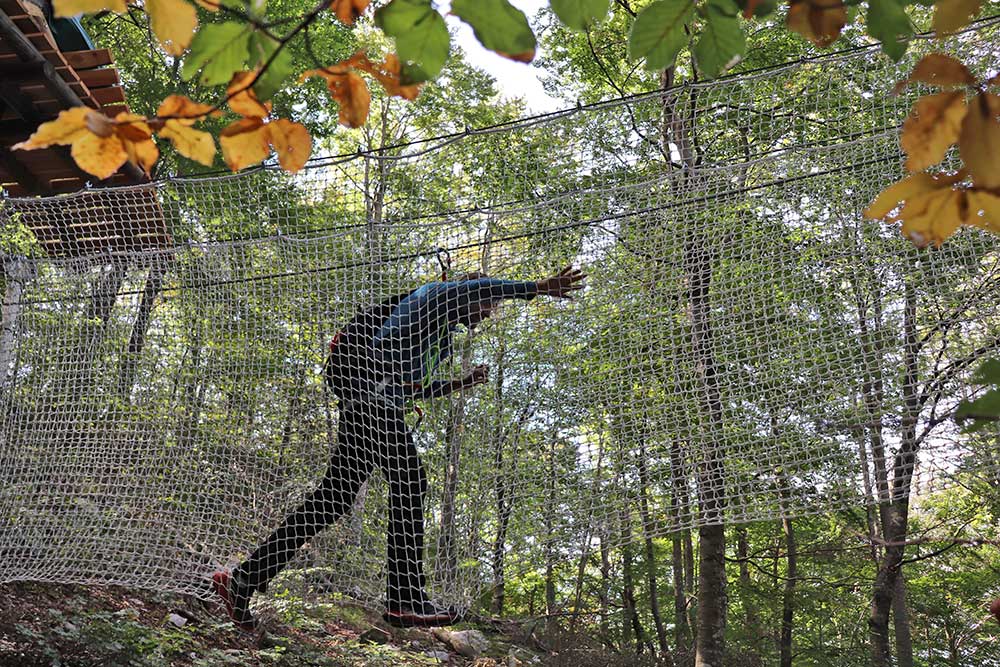 There are four impressive tours: through the village called Žlijebi, Blago iz srca Orjena (Tresure from the heart of Orjen), Panoramska ruta "Carev put" (Panoramic route – Emperor's road) and  "Hercegnovski vremeplov" (Herceg Novi time travel). Make a choice and book your own at +382 69 603-389.
4. Most part of Orjen is in Montenegro, a small one is in Bosnia and Herzegovina, and a peripheral one in Croatia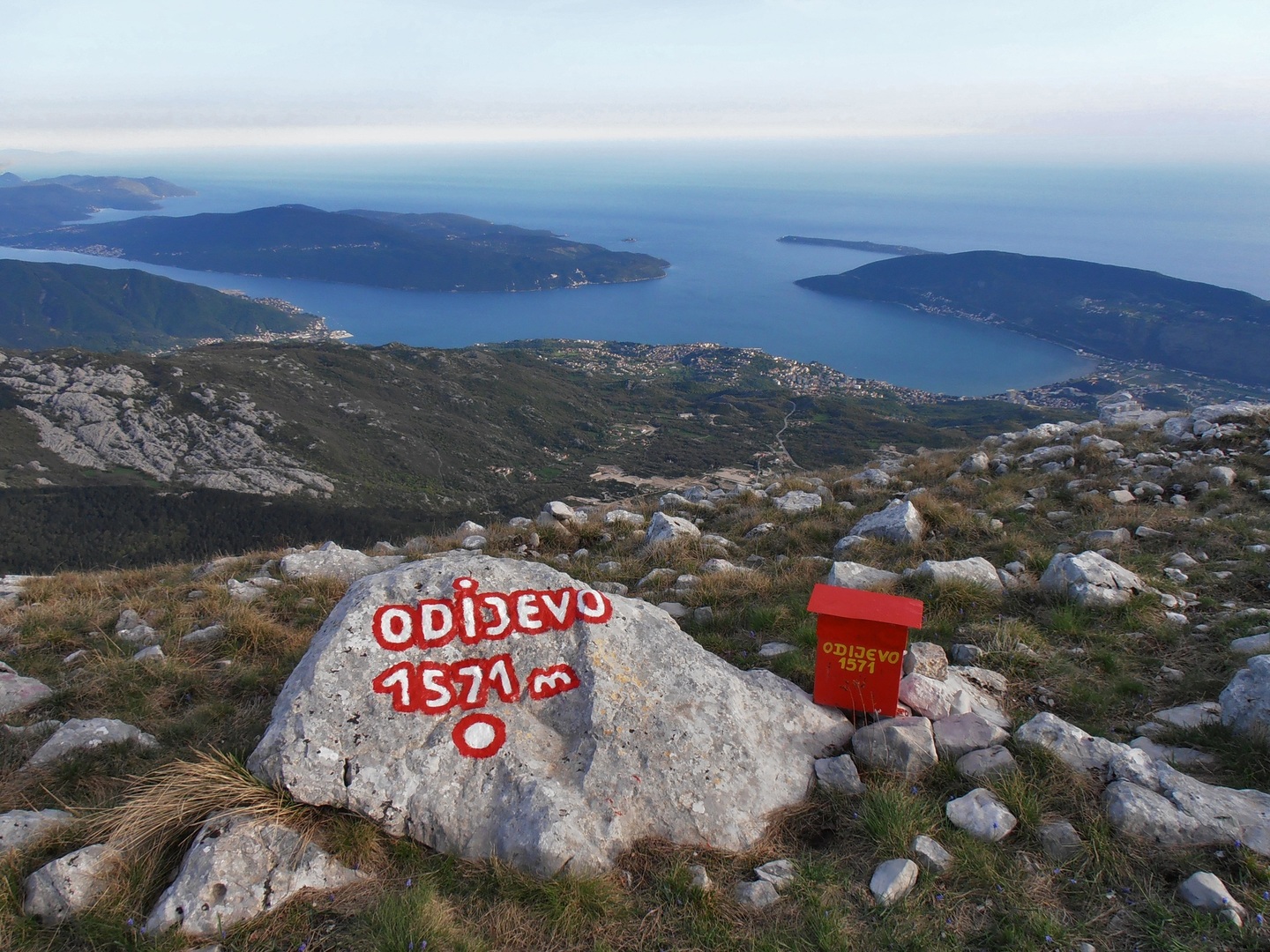 Photo: Discover Dinarides
Hikers from all three Balkan counties absolutely love it. "A night of full moon" is a manifestation organized in February. Orjen along with Lovćen mountain forms a mountain ring around one of the world's most beautiful bays, Boka Kotorska Bay.
5. The oldest constructed mountain track in Montenegro is located here
It has been constructed for the walk of the Crown Prince of Austria – Rudolf Habsburg, since he was an ornithologist and especially interested to research this area.
6. Orjen was inhabited during the prehistoric times
Remains of the prehistoric ceramics have been found in a rock shelter located at Žlijebska jama (Žlijebska pit). Besides, there are Illyrian tumuli located at Orjen belvedere.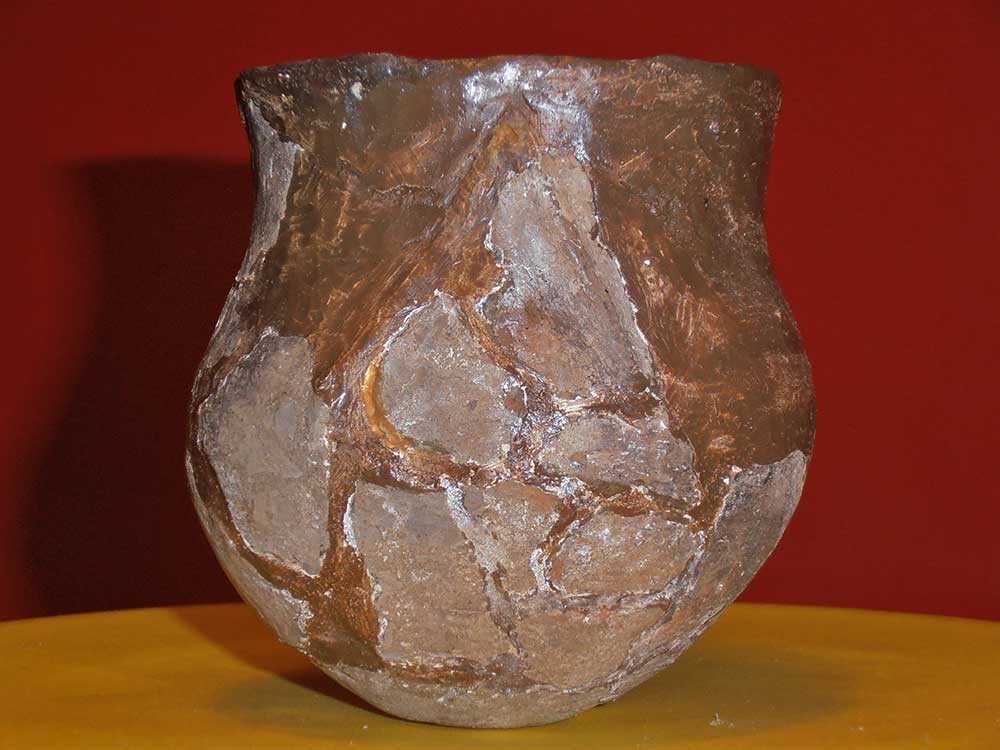 7. The skills of surviving at a dry mountain were transmitted from generations to generations
Most drastic examples of fighting Orjen rocks were dropping waters and snow pits. All of them, together with cisterns and puddles all over the mountain have their own stories.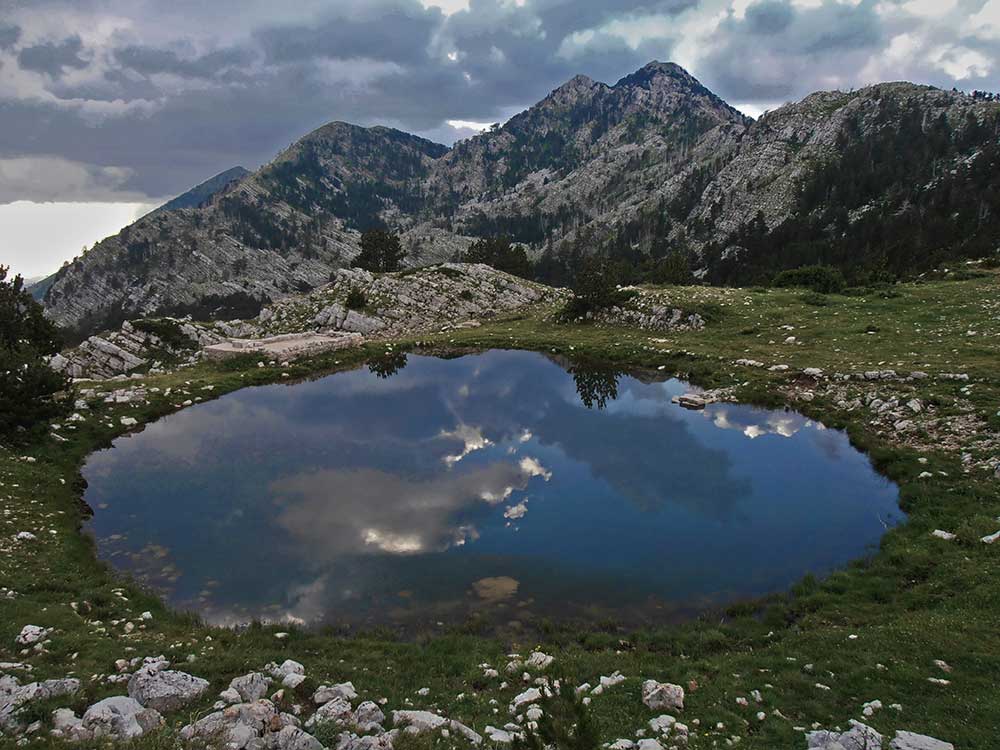 8. Roads built in time of Austro – Hungary are operational even today
Roadways Herceg Novi-Kameno-Crkvice and Trebinje-Vrbanj-Orjensko sedlo-Crkvice built in early twentieth century are still the only roads through Orjen mountain. The technique used is the construction on dry land, with no connective material, with extreme preciseness.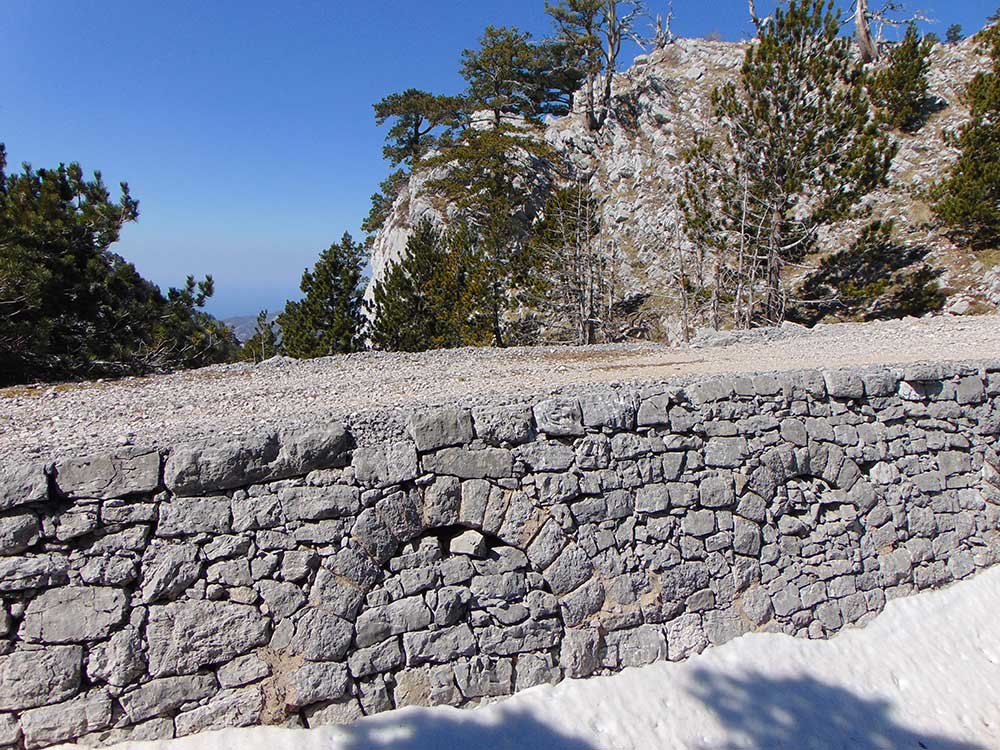 9. Boys, watch out of the villas from the Villa's cave
In the night, villas from the cave fly to the  Villa's threshing floor, and they are known not to mess around with. If they take a boy into their dance, he would never ever return from that.
Take a break with a weekend spent in this unusual nature park. And, do not forget to take some water, there are no springs at Orjen.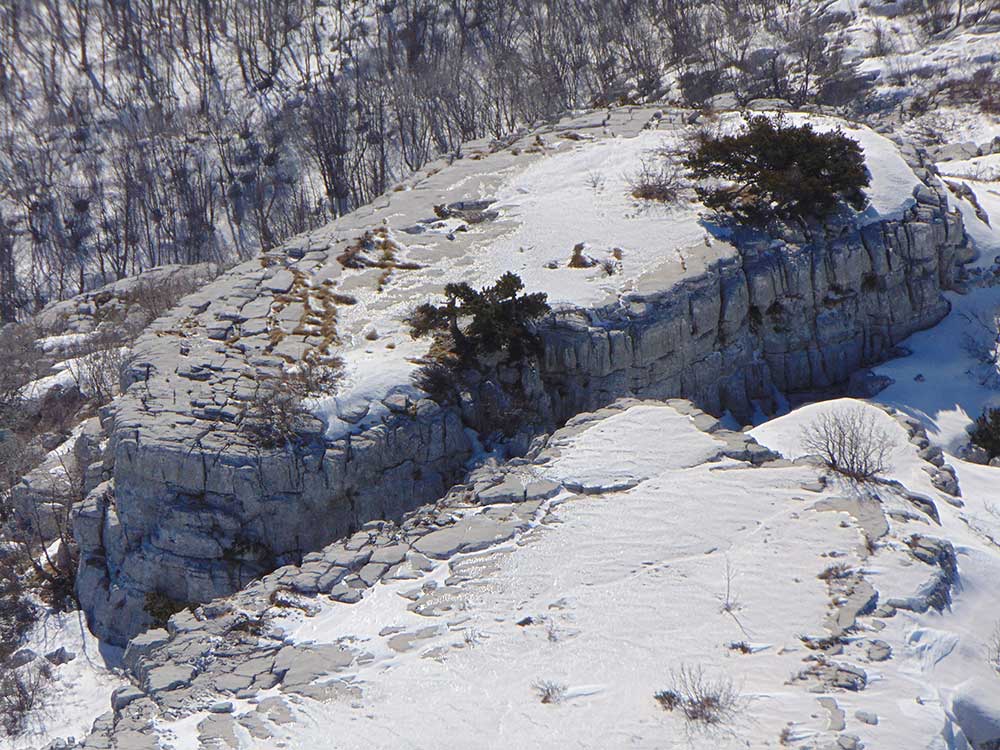 10. Secret hill
The whole system of tunnels, bunkers and premises have been constructed to withstand the most powerful army. There are Austro – Hungarian tunnels in the north foot of the hill, while the same complex features the underground concrete shelter built in time of SFRY.
Story and translation: Share Montenegro