Boka Bay is even officially one of the ten most beautiful bays in the world. It's full of lagoons, caves, straits and passages, with many towns on the shore having rich cultural heritage and reminding us of some more beautiful, romantic times.
Tourists are especially fascinated by high mountains right next to the sea, as well as Boka customs. The atmosphere of Boka has been described and painted many times. Everything is so peaceful on one, while there's tension on the other hand – full of contrasts and details.
Special pearl of the Bay are definitely its islands, the seven of them. #ShareMontenegro takes you to this unusual voyage, and you should use next opportunity to sail the bay and discover the secrets of the seven islands of Boka Kotorska.

Lastavica/Mamula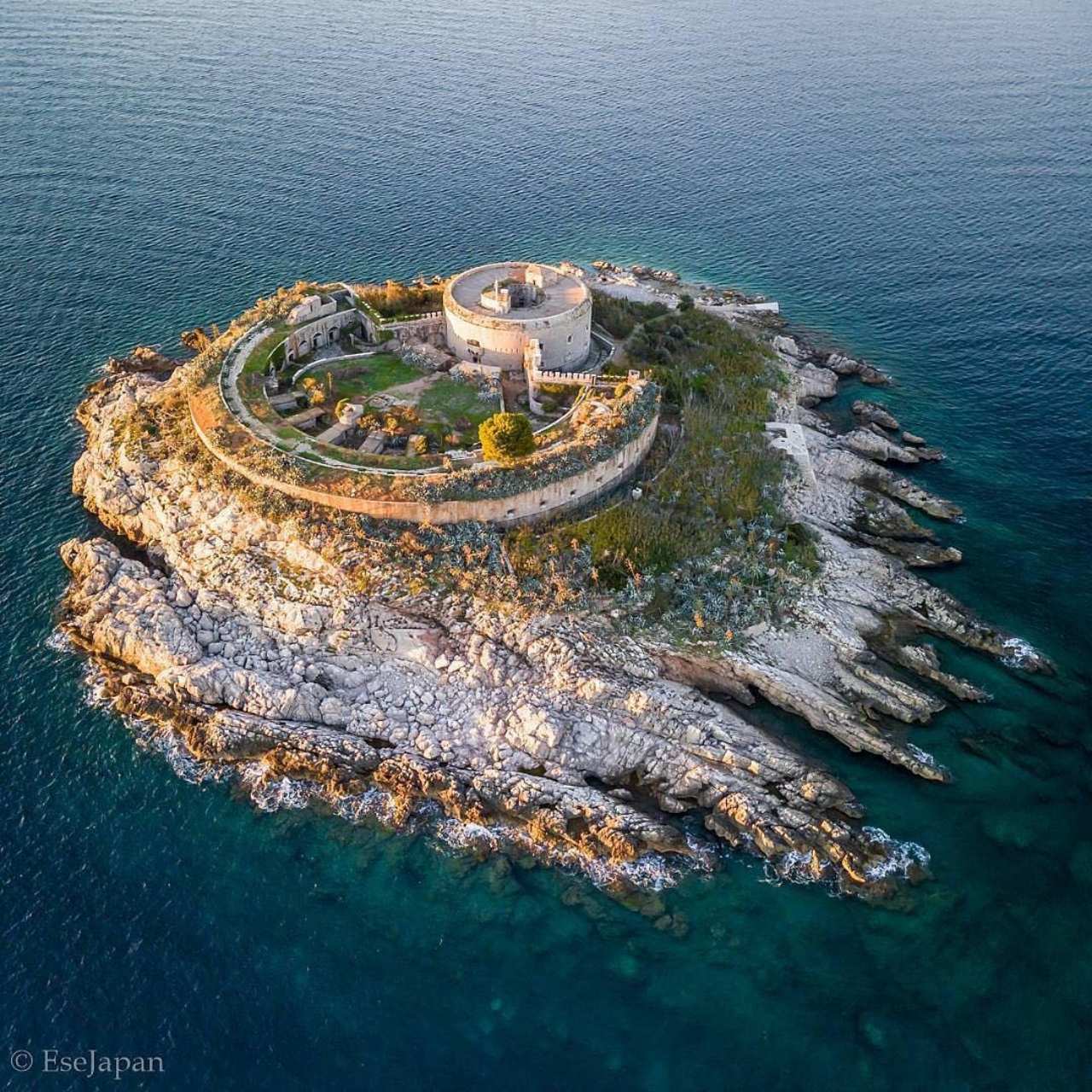 Foto: Ese Japan
The island located at the very entrance to Boka Bay, which has always been a strategically important point of defence.
Mamula fortress, that dominates the island, was built in 1853, to prevent the French from entering Boka. Since then, the former "Lastavica" is named after Lazar Mamula, Austro – Hungarian general and baron, who takes all the credits for the construction of this unusual fortress.
Defense cannons of a well-organized sea fortress have never been used. The island suffered different fate, a painful and dark one. During both world wars, the fortress was used as a notorious military camp. If you haven't watched it so far, try watching the 1959 film "Kampo Mamula".
Nowadays, Swiss company Orascom will turn Mamula into a unique hotel. After reconstruction, the fortress will turn into memorial museum open for visitors.
Vavedenje/Mali Žanjic/Mala Gospa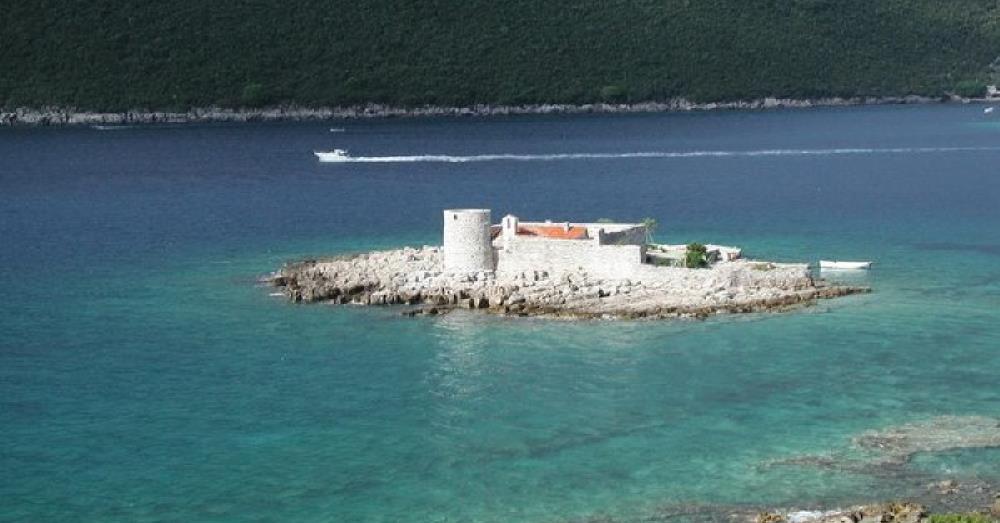 Foto: Media.rs
Small stone island (with area just about 700m2) is next to a popular Žanjice beach, so people have named it Mali Žanjic (a small Žanjic).
Did you know that Boka Bay has 180 monasteries, churches and temples, so it is rightly called the Bay of Saints?
This island has a monastery complex Vavedenja of the holy lady, that dates back for "only" six centuries. It is surrounded by defense walls and offers the most stunning view of Boka Bay. The monastery has been constantly inhabited until 18th century, after which the time started to take its toll. It has been refurbished in 2002, and a monk lives there now.
Ostrvo cvijeća (The Island of Flowers) /Miholjska Prevlaka/Sveti Arhangel Mihailo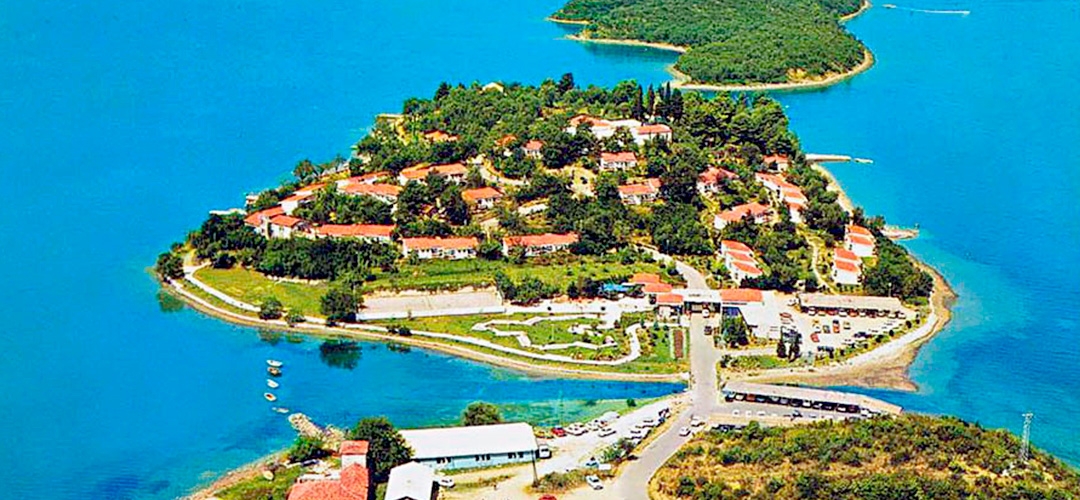 Foto: way to Monte
A small island in Tivat bay, distanced from Tivat around 6km. You can reach it by car, or on foot, since it is connected to the land. With calm sea and beautiful 1200m long beach, the island has an enormous touristic potential.
It, actually, used to be a resort of Agricultural Combine from Belgrade. Former name, St. Archangel Michael, was given after the monastery located on the island. It was built in VI century, with orthodox archbishop of the country residing there.
The church is very old, which indicates the rich history of the island. There are archeological excavations – stone axes originating from Bronze Age, cutlery and money from Roman Age, as well as Greek products linked to Illyrians.
St. Mark Island /Stradioti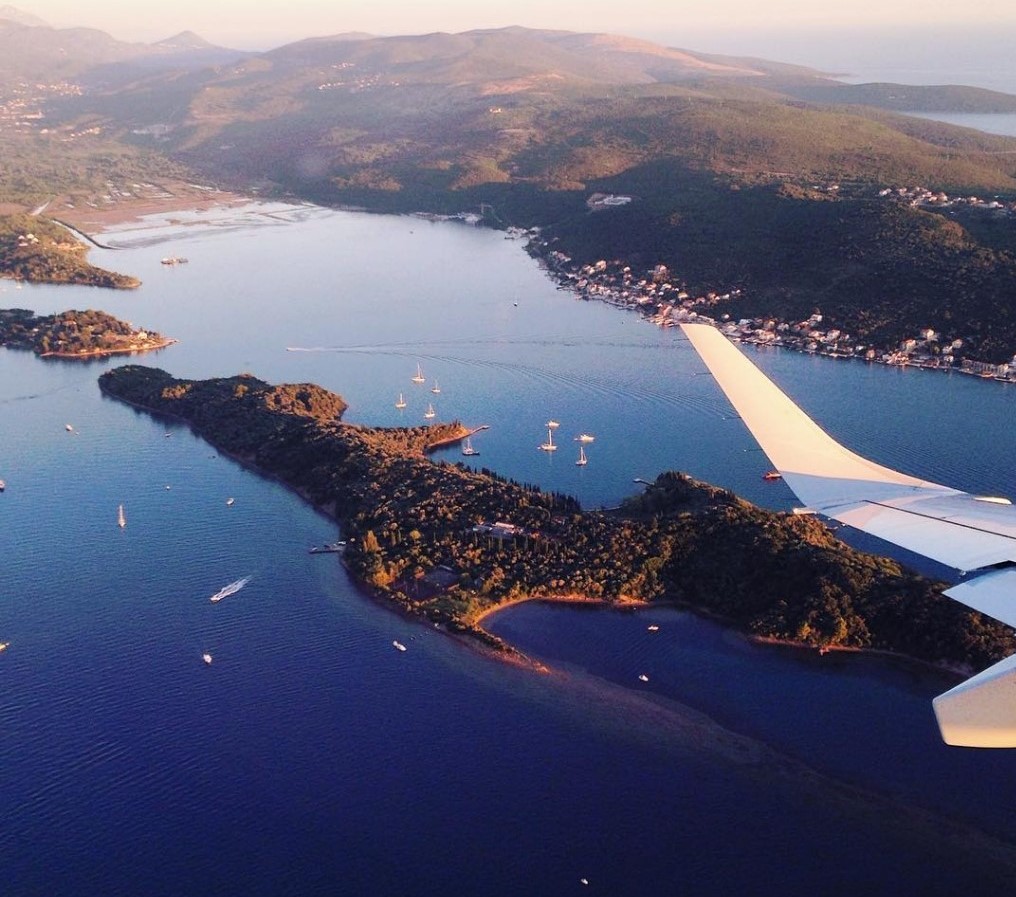 Foto: Tijana V, Instagram
This used to be an attractive tourist settlement, owned by French club Mediteranee, and hides many interesting legends.
Namely, this island used to be St. Gavrilo, same as the church. Greek Gods gave it a present to brave warriors as a reward for the victories won in battles. Exhausted from the battles, Greek soldiers came to the island to rest and heal their wounds. Amazed by the beauty, they promised not to cause any harm ever again, except to defend themselves.
To this honor, they planted an olive tree, that turned into the whole olive grove. After some time, they breached their vows, which made their gods angry and they sent thunderstorms to the island, and for those who survived, they sent an illness to die.
After all this, the island has only got a magnificent olive grove.
Gospa od Milosti Island (The Our Lady of Mercy)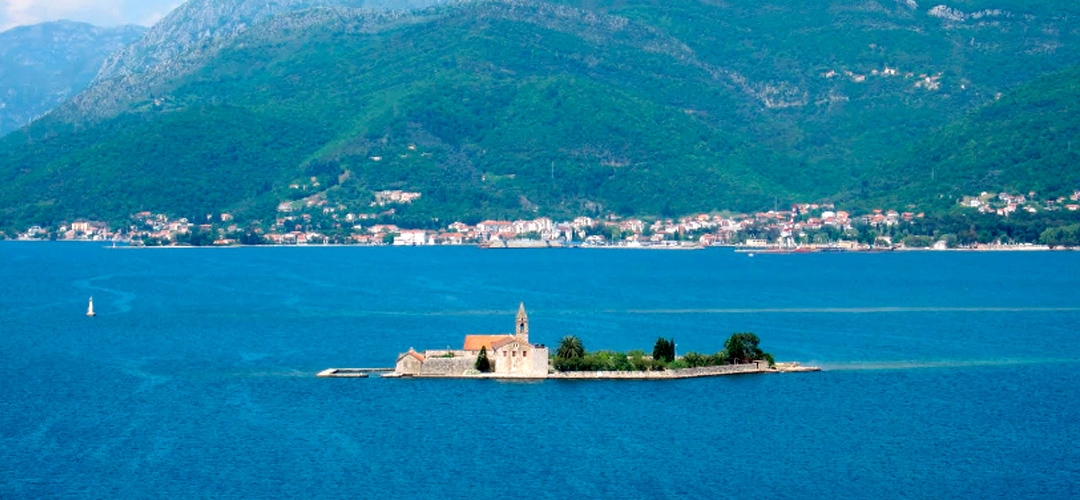 Foto: Way to Monte
This island is frequently found on postcards and photos. The name is given after the church that is located there, but people often call it Školj or Otok (the island).
The church with the bell – tower and the convent is one of the most beautiful edifice of Catholic religious community in Boka. Its origins go back to 15th century, and a valuable wooden statue of Virgin Mary is kept there.
St. George Island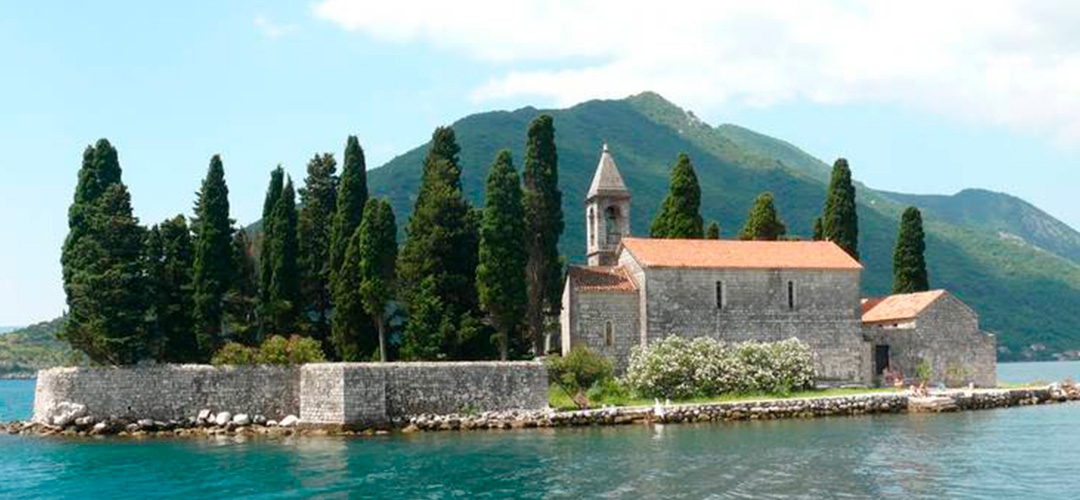 Foto: way to Monte
A picturesque island near Perast, appears a bit dark and mysterious. In fact, people call it "the island of the dead".
It is precisely located in geographical center of Boka Bay. The legends says the God wanted it to be that way.
St. George Church is the oldest religious monument in Perast, where a reputable Benedictine abbey existed in early middle ages. Official documents first mention the church in 1166. St. George was considered to be the patron saint of Kotor until the relics of St. Tryphon were brought.
The church was destroyed in a massive 1667 earthquake, while 28 inhabitants of Perast lost their lives under its ruins.
Gospa od Škrpjela (Our Lady of the Rocks)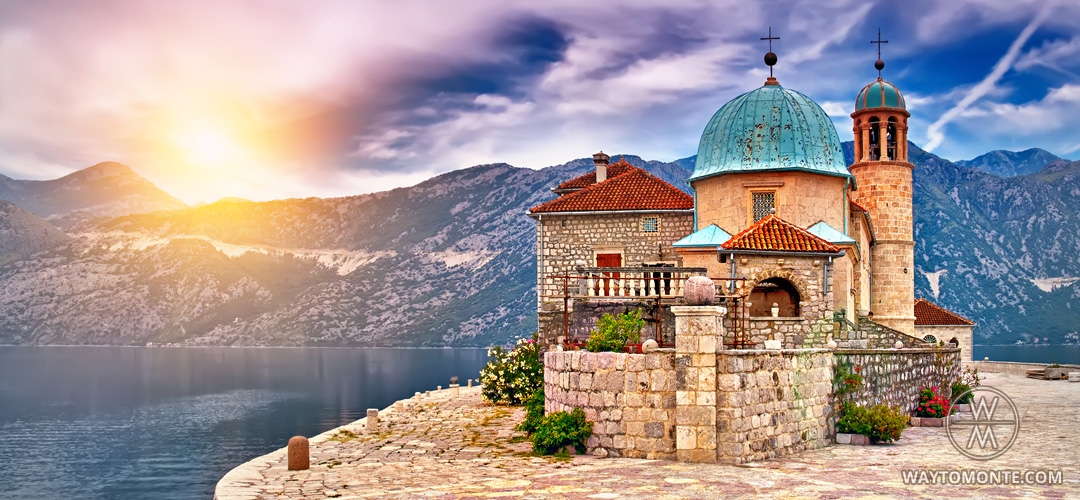 Foto: way to Monte
The most famous and most attractive island in Boka is definitely the Gospa od Škrjela Island (Our Lady of the Rocks). Unlike the neighboring island of St. George, this island is artificial.
You've heard this story hundred times. The legend says that two brothers found a picture of the Lady on 22nd July, and people from Perast decided to build a monastery to the Lady on that place. Stones have been placed around the rock and a small chapel was built.
Through centuries, the villagers placed stones and sank worn-out boats, so the island started to take more space. The church Our Lady of the Rocks that stands nowadays on the island has been built in 1630.
Sailors used to leave silver plates here, expecting to be protected by the Lady. There is also a museum having a rich collection of archeological excavations, pictures and hand-made things that were left by worshippers to thank the Lady for hearing the prayers.
Featured image:  Flickr