Turističku organizaciju Opštine Bar su posjetili učenici obrazovnog programa "Turistički tehničar/ka", Srednje ekonomsko-ugostiteljske škole, zajedno sa nastavnicom Jelenom Vlahović, saopštavaju iz TO Bar.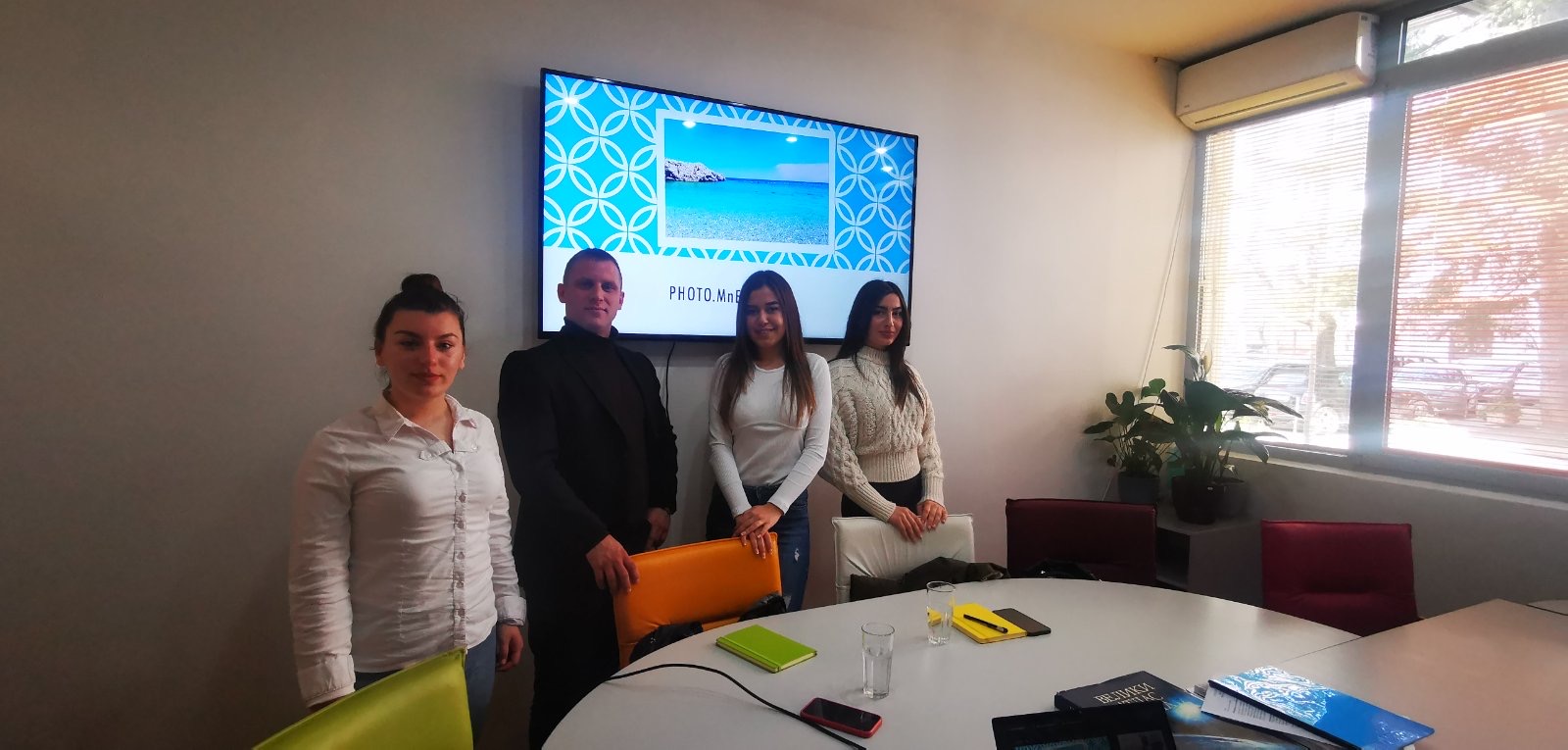 Cilj posjete je bio upoznavanje i predstavljanje inovativnih i kreativnih ideja ovih mladih ljudi, a koje bi ujedno doprinijele promociji našeg grada u digitalnom svijetu.
"U razgovoru sa učenicama, v.d. direktor Turističke organizacije Bar Ivan Kovač je ocijenio da pozitivna energija mladih, kao i izuzetno znanje kojim vladaju, zaslužuju podršku turističke organizacije i da je veliko zadovoljstvo biti dio ovakvih projekata" – ističu iz TO Bar nadajući se da je ovo samo početak saradnje koja će u budućnosti biti još intezivnija.
Fotografije: TO Bar