Turistička organizacija opštine Tivat ugostila je proteklog vikenda predstavnike studijske grupe medija i turističkih agencija iz Bosne i Hercegovine i grupu influensera iz Albanije.
Posjeta studijske grupe medija i turističkih agencija iz BiH Crnoj Gori organizovana je od strane NTOCG u saradnji sa lokalnim turističkim organizacijama primorja. U subotu, 20. juna, pomenuta grupa boravila je u Tivtu. TO Tivat je u saradnji sa partnerima osmislila zanimljiv program kako bi im na što bolji način predstavila turističku ponudu i potencijal opštine Tivat kao turističke destinacije.
Program je obuhvatao obilazak nautičkog naselja Porto Montenegro, šetnju tivatskom rivom Pine i obilazak luksuznog kompleksa Luštica Bay. Obilazak Luštica Bay-a u pratnji vodiča obuhvatala je posjetu hotelu "The Chedi", plažnom baru "The Rok" i restoranu "The Spot", gdje je upriličena večera uz prijatno druženje. Ovom druženju prisustvovali su predstavnici medija: BHT1, TV Sarajevo, Face TV, portala Klix, Exclusive, Radija i portala SA, magazina Gracija, kao i predstavnici turističkih agencija: Relax, Sirius, Castanea, M97, Viptravels.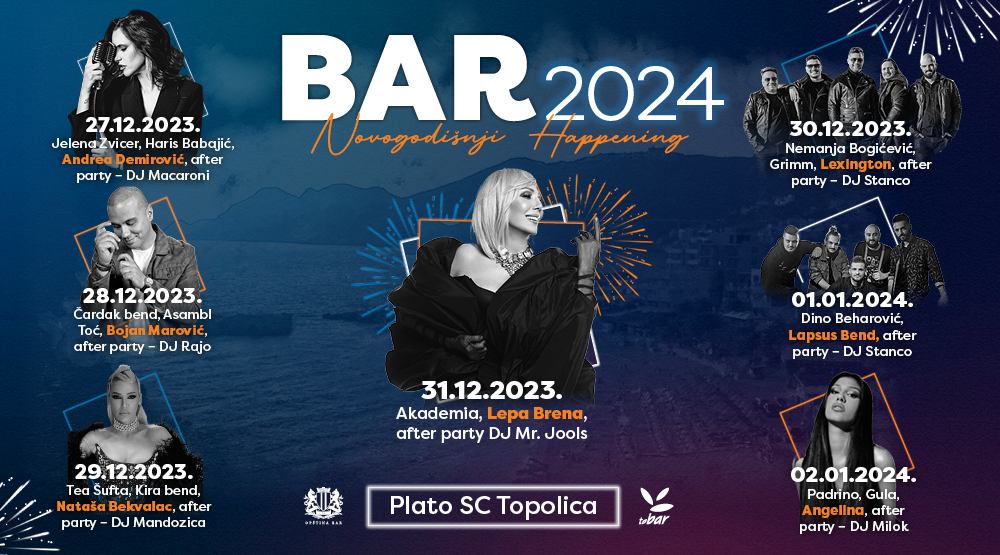 Nedjelja, 21. jun, je bila rezervisana za posjetu albanskih influensera, koji su bili gosti hotela "Regent" u Porto Montenegru od 19. do 21. juna. Poznati influenseri iz Albanije imali su organizovan bogat program od strane menadžmenta hotela "Regent", dok je nedjelja prije podne bila u organizaciji TO Tivat. Izlet u organizaciji TO Tivat u saradnji sa agencijom "Montenegro Destinations" obuhvatao je vožnju gradom atraktivnim tuk tuk vozilima, zatim posjetu plažnom kompleksu "Movida", gdje su nakon osvježenja u plažnom baru influenseri imali priliku da prošetaju i zabilježe atraktivne kadrove. U prijatnom ambijentu autentične konobe "Vino Santo" upriličen je ručak uz degustaciju ribljih specijaliteta odakle su takođe prenijeli atmosferu.
Turistička organizacija opštine Tivat je i prethodne subote, 13. juna, ugostila grupu domaćih influensera, takođe gostiju hotela "Regent", te je u saradnji sa agencijom "Montenegro Destinations" organizovala piknik u ambijentalnom naselju Gornja Lastva.