Someone wrote: "It's not hard to fall in love with a place at 1.456 m above sea level."
The highest urban settlement in the Balkans can boast of a vast natural beauty. Thanks to that, Žabljak became must – visit city for tourists from around the world. The place where nature play with imagination so landscapes are almost unreal. 
Our idea to choose Top 5 locations you must visit in Žabljak during the winter season were supported from a local Tourist board. Here is what we've shared together:

5. Nordic skiing trail/cross-country skiing trail
Probably the oldest type of skiing (some legend dates back to 1206). It emerged from a need to travel over snow-covered areas in Norway, Finland and Sweden. Today, Nordic skiing is Olympic sport.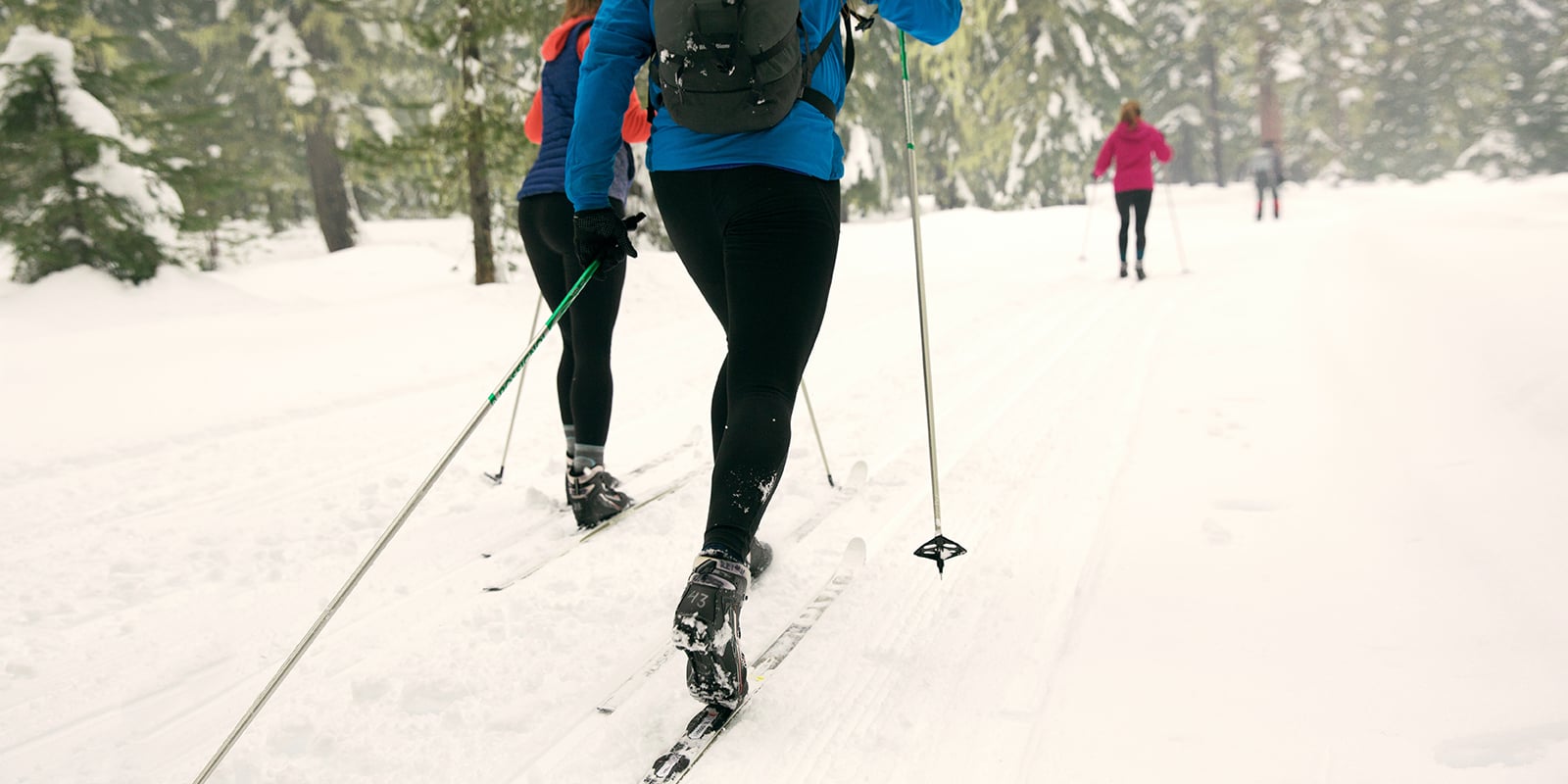 Photo: www.rei.com
Nordic ski technique is easy to overcome and the risk of injuries is low. It is suitable for all ages and is recommended for children to relieve their fear of snow.
A trail for Nordic skiing at Žabljak starts at Sport Center and goes round through the beautiful forest ending near local Ambulance station. This trail is circular and easy to access, but most beautiful thing is passing through fascinating wood.
4. A trail for snowshoes
Must try, especially if you are non-skier or need to try something different. Easy to learn, just relax and enjoy: if you can walk, you can snowshoe.
Long time ago, walking on snowshoes was a part of everyday life. Just like people from Norway, Finland and Sweden use cross country skiing to make their transport through snow-covered areas easier, people from Montenegro used snowshoes from the same reason. 
Today, snowshoeing is an attractive recreation which fits into sustainable tourism so Montenegro add this beautiful trail for Žabljak visitors.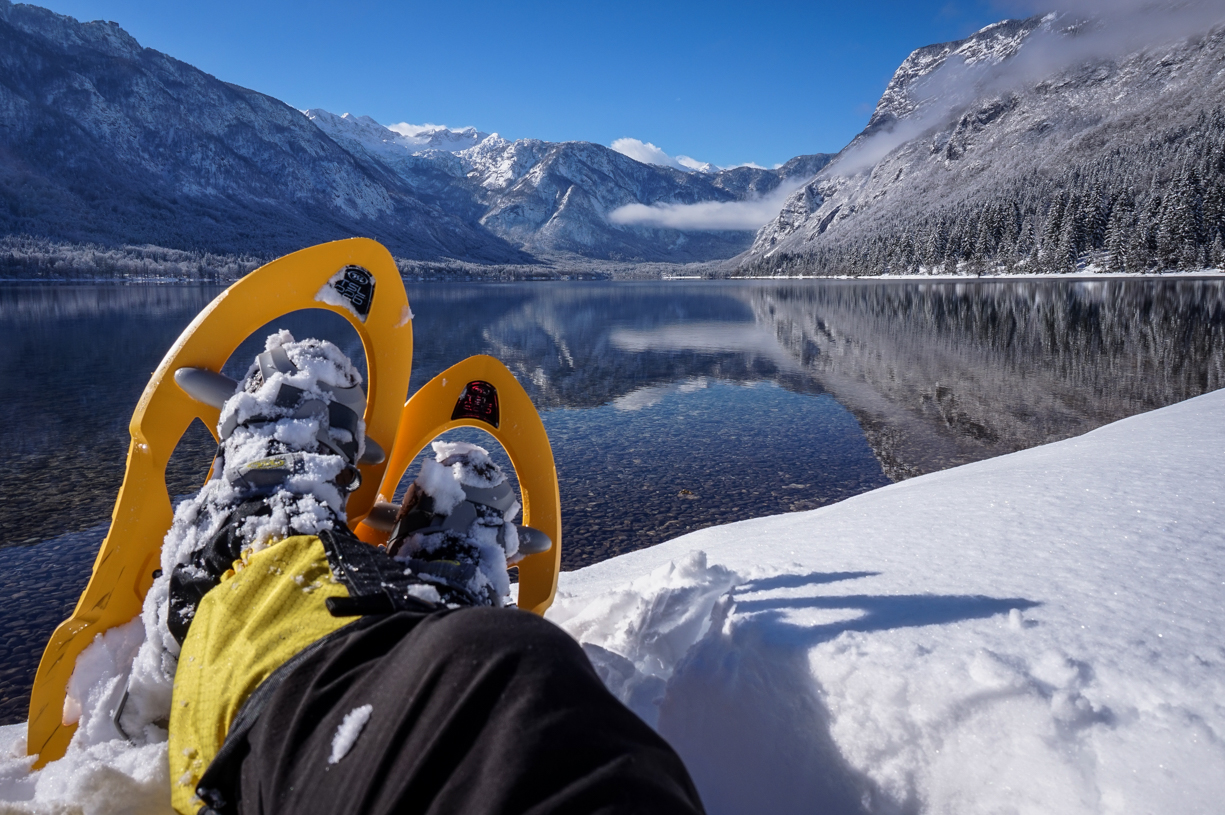 Photo: www.hikeandbike.si
Best thing about this trail is silence during walking through stunning National park, away from the crowd.
The trail starts at Black Lake. Goes to the "Savin kuk" and back. The length of the track is 6.7 km and the walking time is about 2 hours.
Snowshoeing is recommended to everyone. It is very challenging when it comes to the coordination, strength and condition. The entire body is moving. 
3. Javorovača Ski center
At the complex of 145,000 m², there is Javorovača ski resort with all necessary facilities: ski lift, baby lift, campsites-ski schools, rent ski equipment and night skiing. The old restaurant was completely burnt in 2009. A new one was built in a year and half, extended with ten hotel rooms.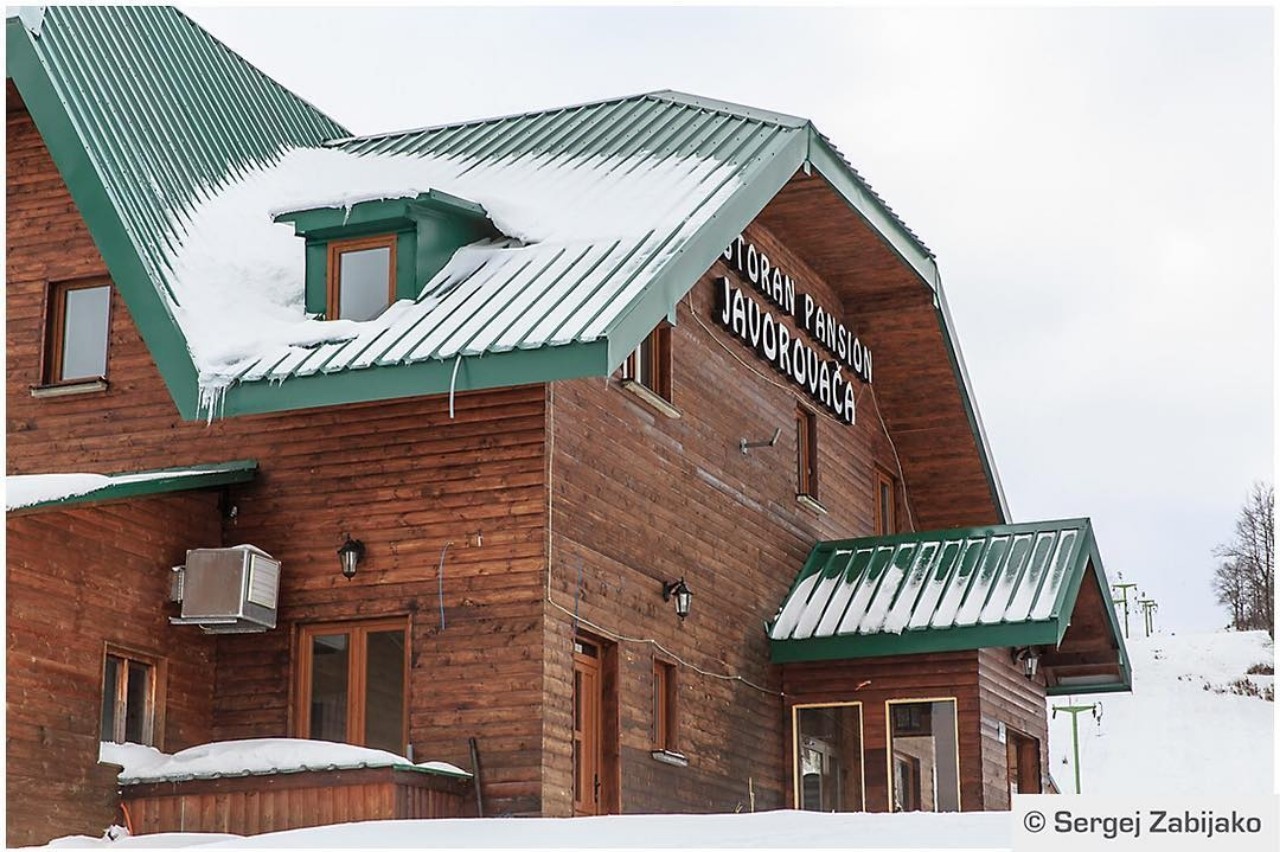 The atmosphere is lovely, because this Guest house is perfectly nested in the mountains. The adult ski pass is 8 €, while for children it is 5 €. The seven-day ski pass for adults is 48 € and for children 30 €.
2. Djurdjevica Tara bridge
The glorious and magnificent bridge on Tara river is one of the most beautiful in the world. When you walk on the bridge, you can feel the excitement and adrenaline flowing because it was built at a height of 172 m above the river. Have you noticed this photo on Social media this winter?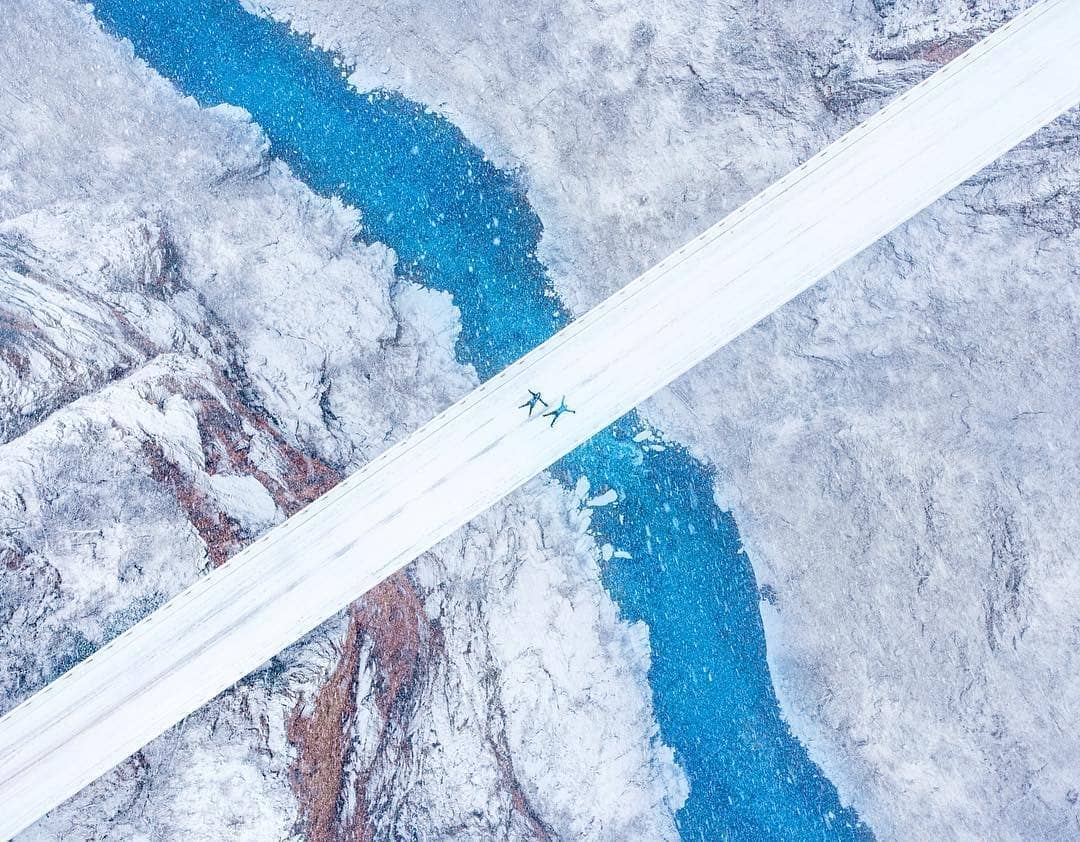 (Author "HiisHii photo" from Belgrade)
The bridge was built on the eve of World War II and, although it held two world records, it was never officially open. Even more interesting (and sad) is the fact that the Government made a decision to crumble the construction only a year after its built. In order to prevent the enemy entrance to Durmitor area, this long-desired connection was broken.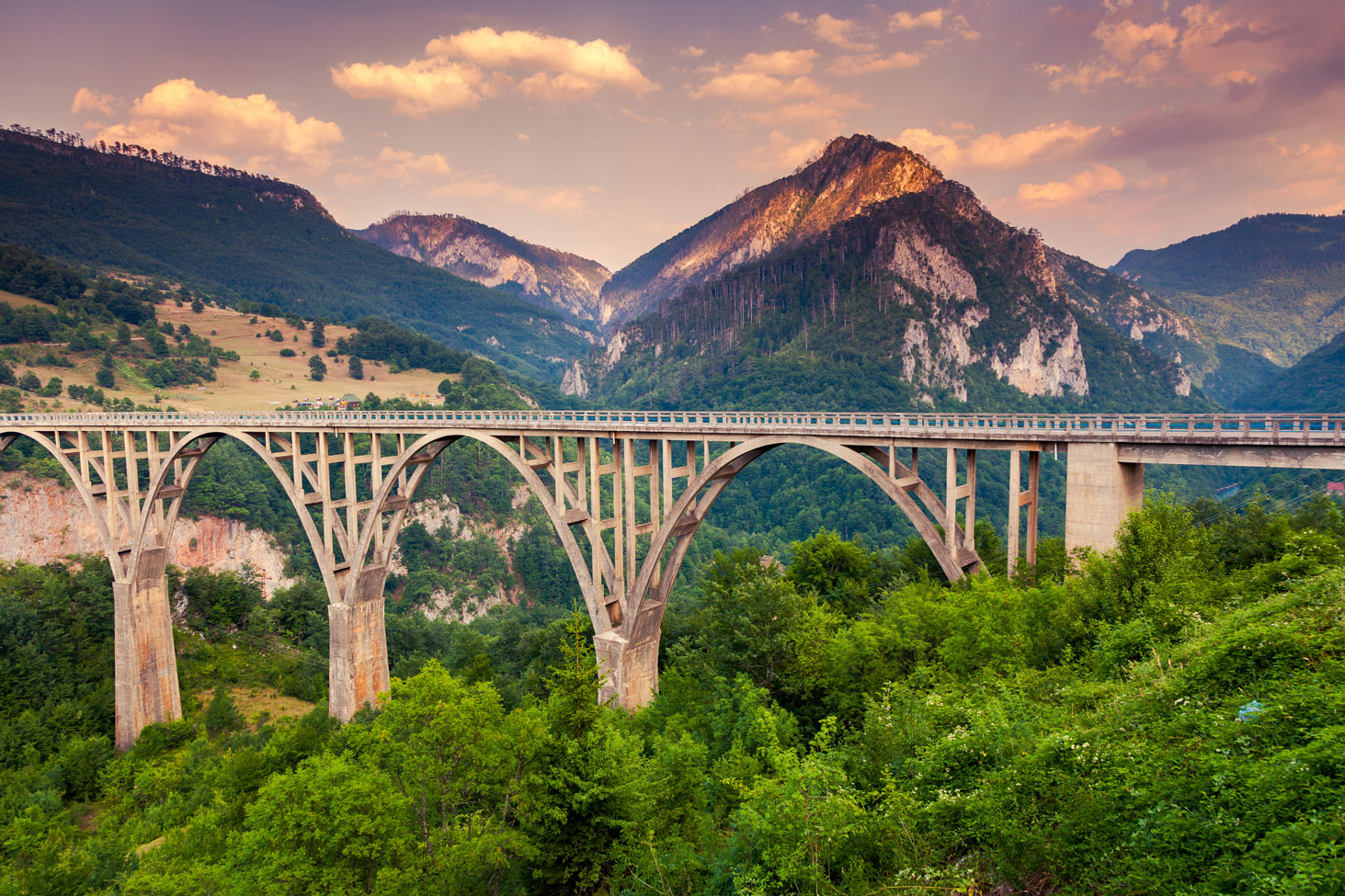 It was like destiny that Lazar Jauković, who was one of the engineers who built bridge then must destroy it. But, he did it carefully, on a specific way – so it could be fixed after the War . Unfortunately, Lazar was shot by the enemy at the same place, on "his" bridge.
This fascinating true story about engineer who had to demolish his own magnificent work and then was killed at the same place is over and over interesting to visitors. Beside the bridge there is a statue of brave Lazar Jauković.
1. Savin kuk
Savin Kuk is probably the reason why you came to Žabljak during a winter.
Whether you come for skiing or rather enjoy in drinking mulled wine in cafes, Savin kuk is must visit place on Žabljak. 
With children's ski lift, two seats chairlifts, ski lifts equipped with night skiing lights, Savin kuk serves a total of 4.6 km ski slopes, with a capacity of 3000 skiers. The ski resort has three blue trails, one red trail, one black trail and a child, a baby trail.
Featured image: Vasilije Pejović