You are nature lover who feel a little bit jealous when people talk about their mindfulness while climbing? You'd love to feel that sense of freedom and victory while reaching the top?
Unfortunately, you don't have a hiking skills, shape or agility to climb on mountain peaks and enjoy the best view? Or you just feel anxious because of possible injuries? No problem! 🙂 Thanks to Via Ferrata, now anyone could enjoy in this amazing adventure.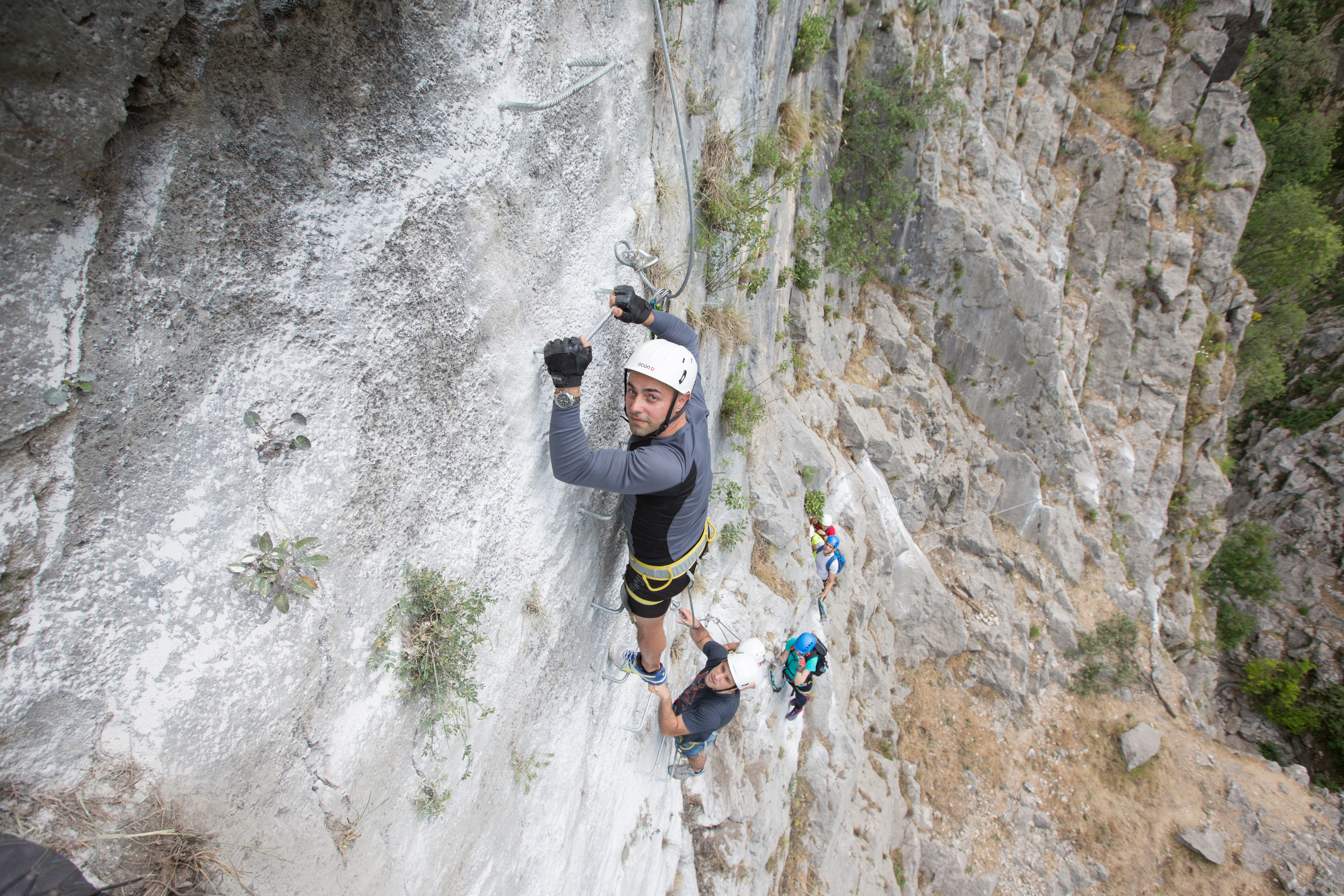 Via Ferrata Kotor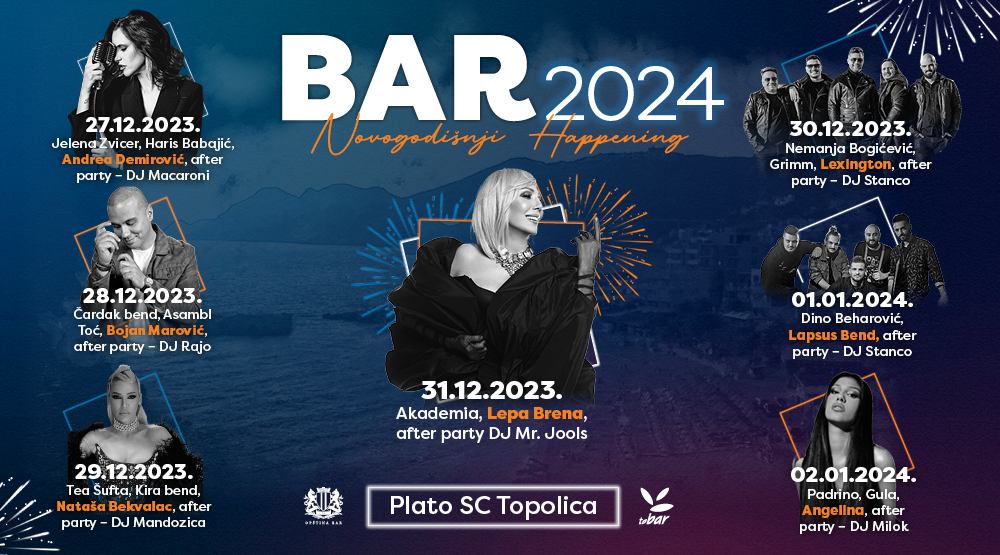 "Via Ferrata is a secured hiking trail where you can cross some inaccessible parts of mountain massifs thanks to the ladders, ramps and cables fixed to the rock ledge. This is suitable not only for professional alpinists, but also for people in regular physical shape or those who are not engaged in any sport"- said Jelena Backović, owner of "Montagna Travel Montenegro", agency "responsible" for Via Ferrata Montenegro.
If you follow the rules and instructions, Via Ferrata gives you an incredible climbing experience with the cliffs and it's completely safe. That is the essence of this interesting, popular and innovative adventure.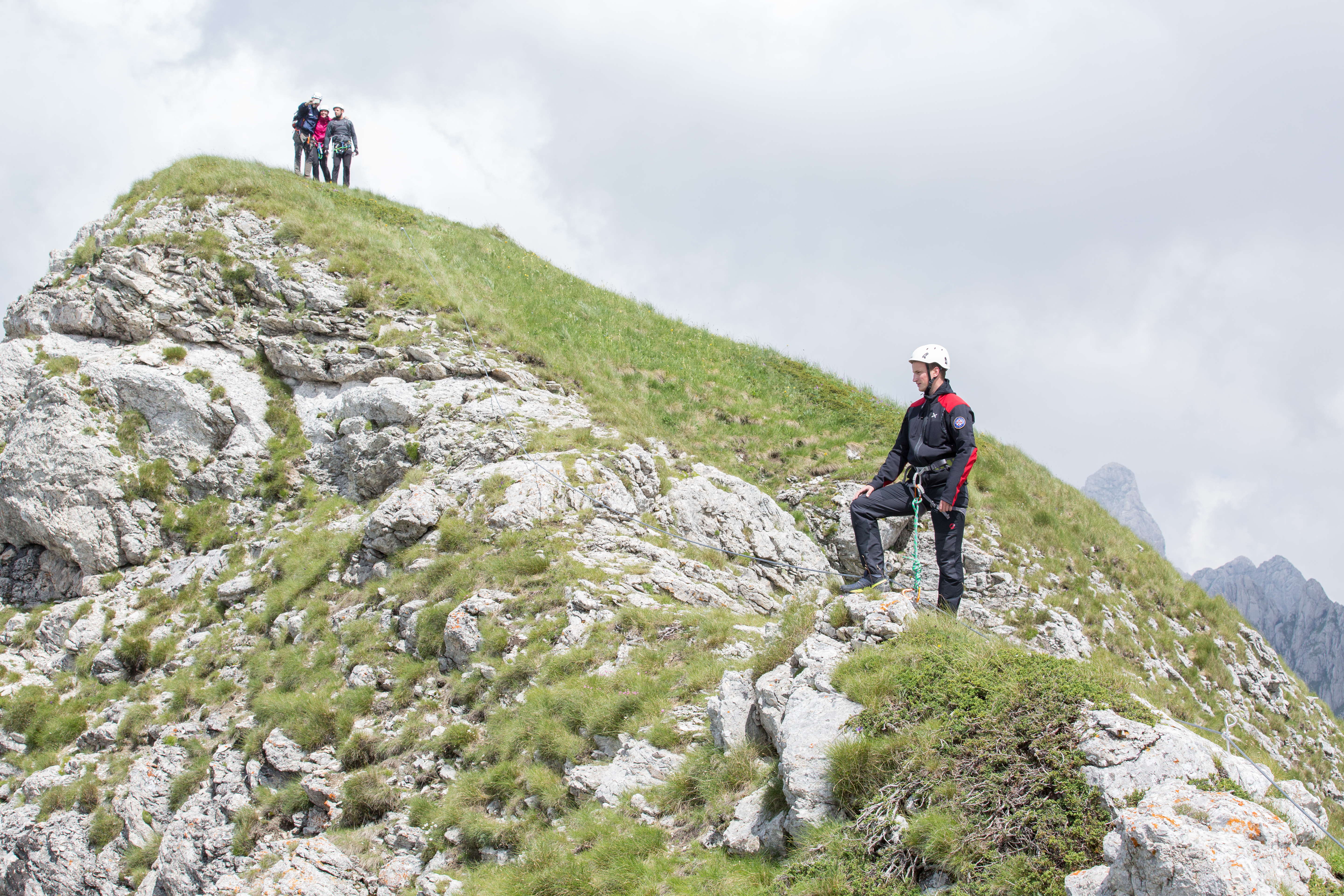 Via Ferrata Durmitor
Actually, Via Ferrata has recently grown into popular outdoor activity and tourist attraction.
As a matter of fact, these protected climbing routes were very useful during the World War II. In Dolomites, military probably invented these way of climbing in order to make it easier for army transfer and supply through inaccessible mountains. Today, many of those routes have been restored and became accessible to visitors. They are very popular because of their historical charm. There is even 200 Via Ferratas in Dolomites of 1000 of them in a whole world.
This exciting way of adventure is becoming more and more popular all around the world.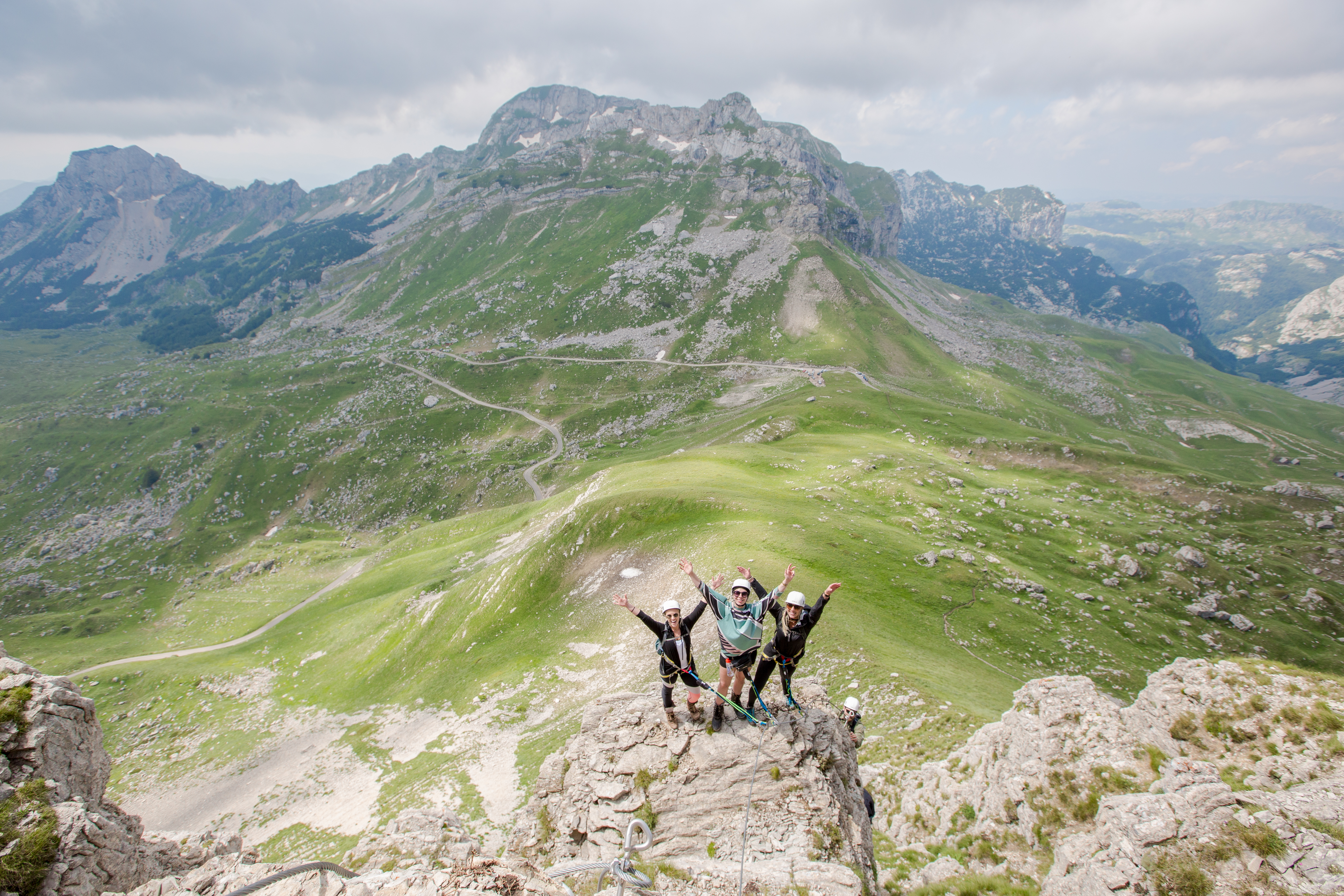 Via Ferrata Durmitor
Montenegro on the World Via Ferrata map
You can't decide how to spend your holiday, because the idea of lazy day at sandy Mediterranean beach sounds as great as hiking adventure in the beautiful mountains?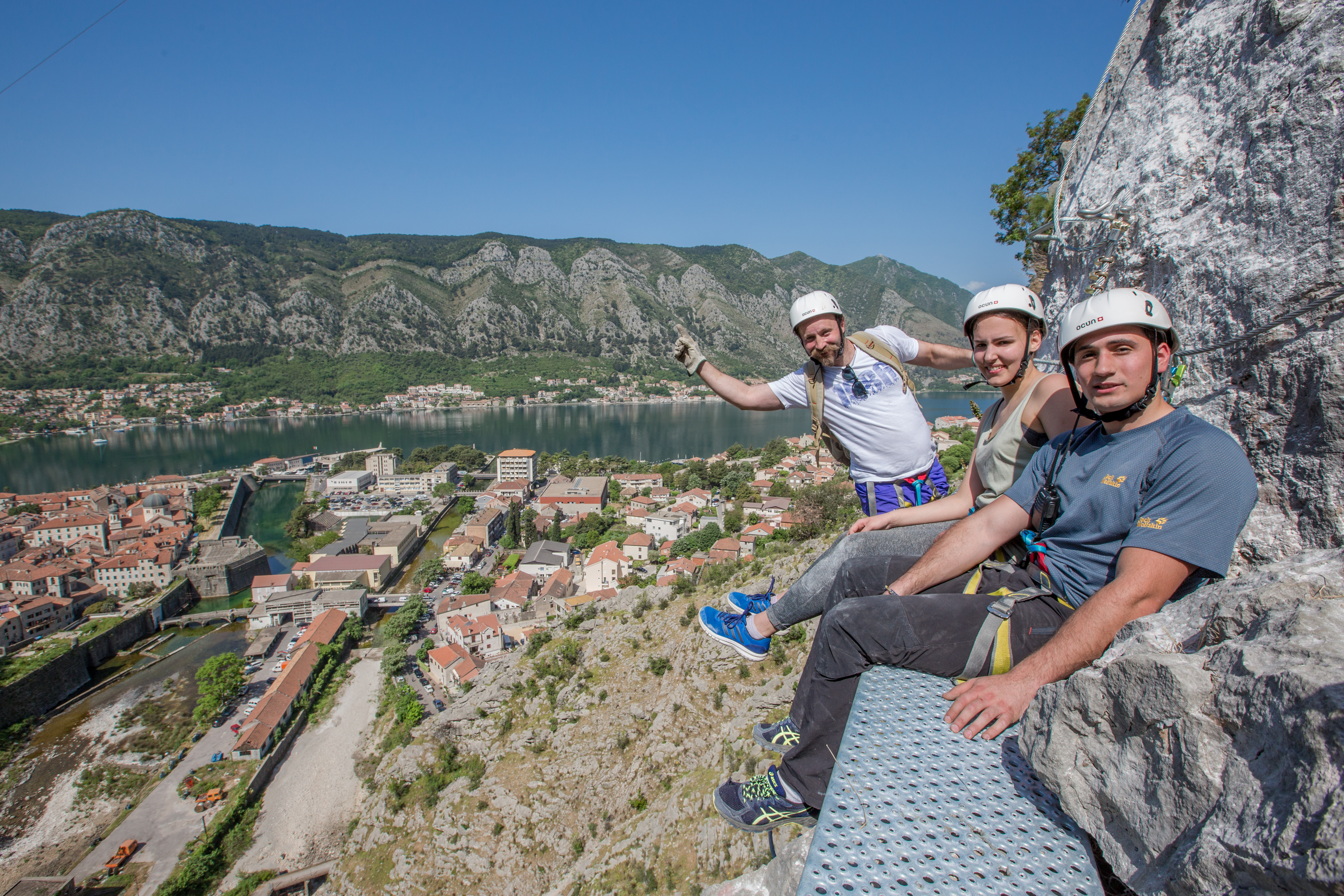 Via Ferrata Kotor
In Montenegro you can have both, thanks to Budimir and Jelena Backovic, owners of Via Ferratas in Montenegro. They spent some time as a tourists in Italy and Slovenia, discovering their attractions and came to the idea of ​​setting up two Via Ferrates- in Kotor and Zabljak. Why there, we asked.
"Because Kotor and Zabljak are epicenter of tourism in Montenegro. Recently, as you know, there is more and more cruiser tourists groups who love to stay in Kotor for 1-3 days. They can experience Via Ferrata in 2 hours which leaves them enough time to explore Kotor's old town, fortress and other activities. Zabljak have a very special place in a heart of nature lovers from all over the world and that's why we placed Via Ferrata on 'Montenegrin Alps', too "- explains Jelena in an interview for Share Montenegro.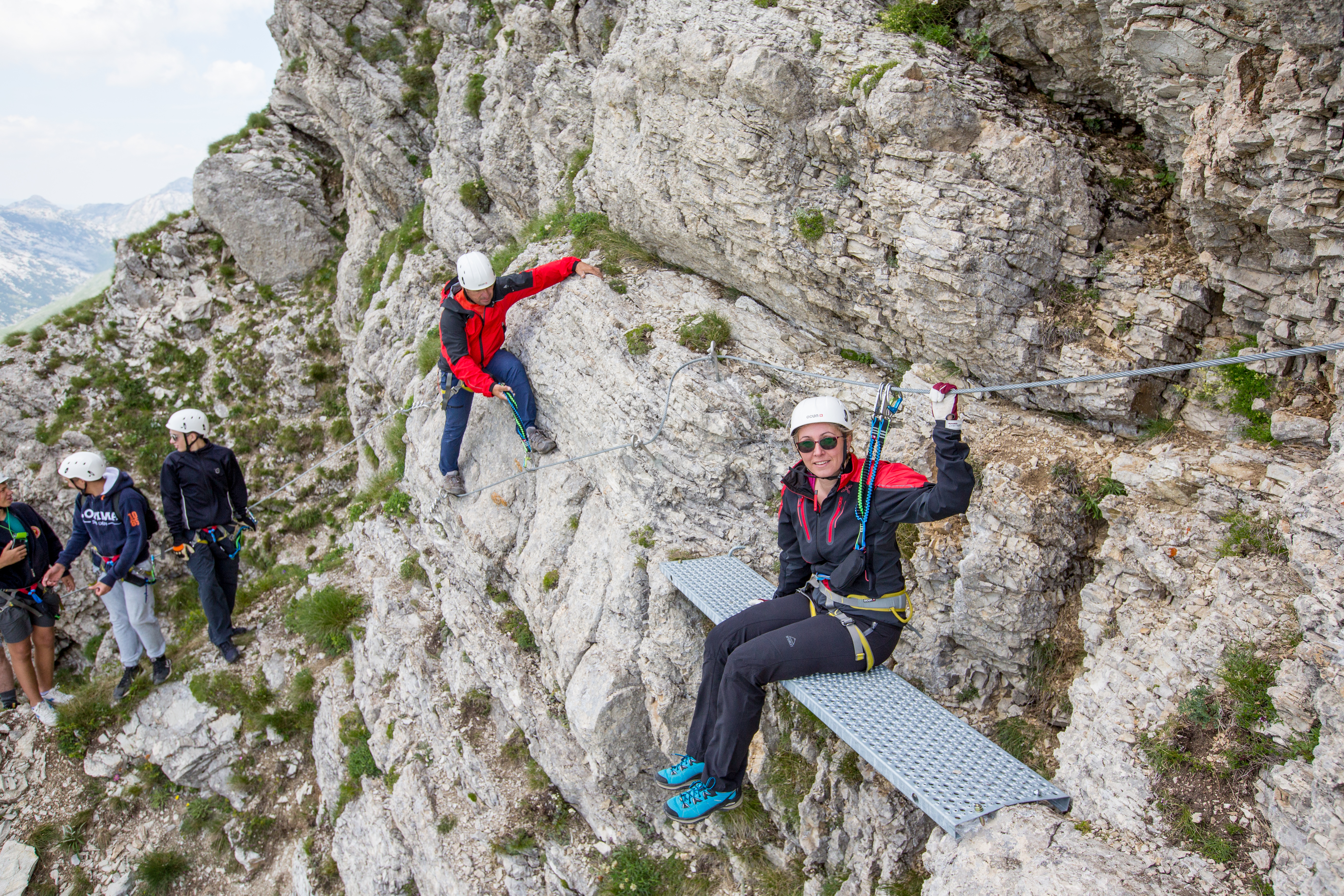 Via Ferrata Durmitor
That's how our country increased tourist offer with attractive and beautiful outdoor activity. Via Ferrata is perfect chance to explore fascinating mountains along our seaside, but also with our north gem – the magnificent Durmitor mountain.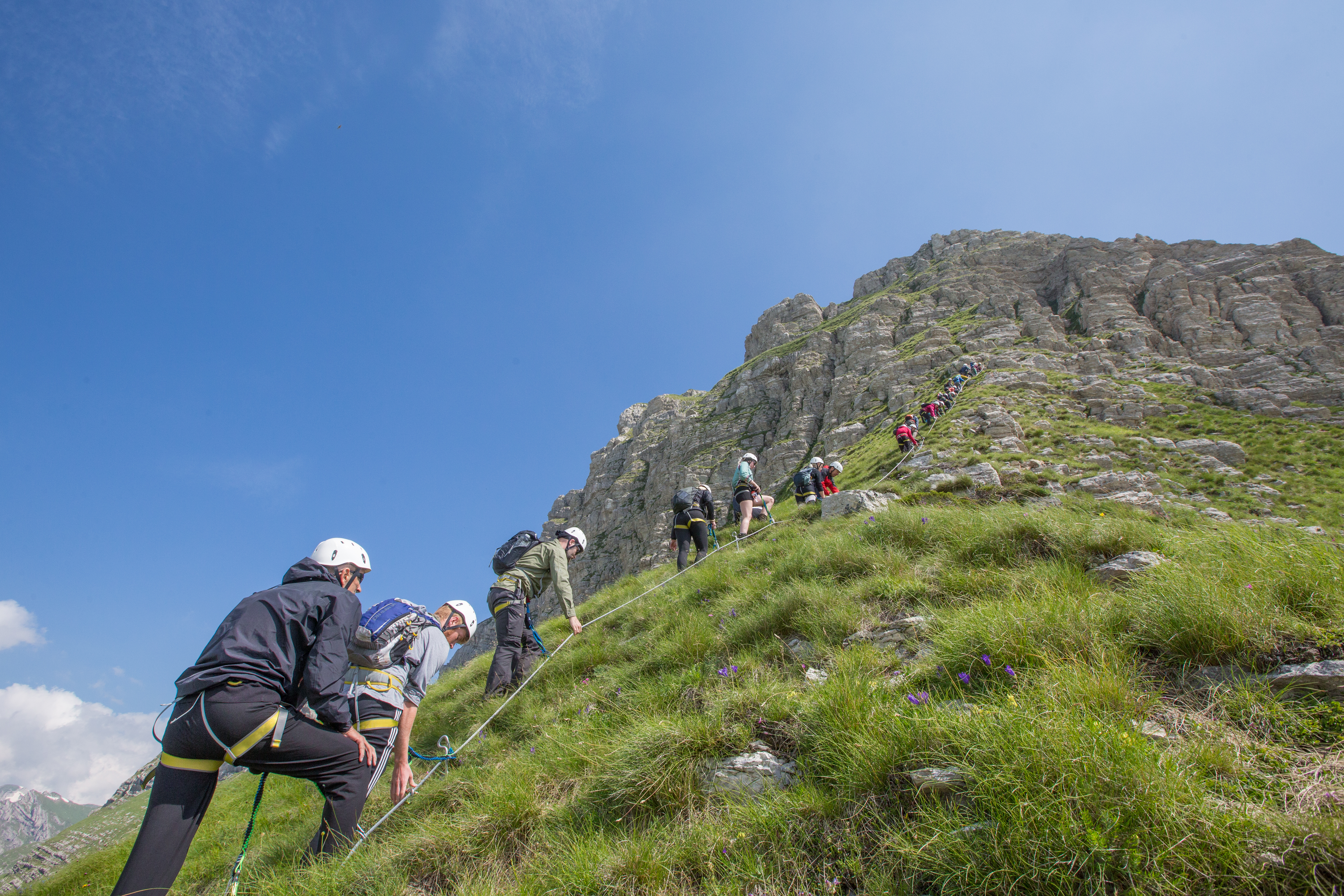 Via Ferrata Durmitor
Jelena confirms that foreigners are interested in Via Ferrates from the very beginning. In fact, many choose Montenegro for holidays just because of Ferrata routes.
"We are very proud to say: Our beautiful country is now on the World Via Ferrata map! Did you know, there is numerous tourists who visit only Via Ferrata destinations? They want to experience our country from another perspective, to actually feel "wild beauty". Impressions are great, no one was disappointed so far. In fact, people are happy to experience Via Ferratas in Montenegro again" – sais the author of this innovative project.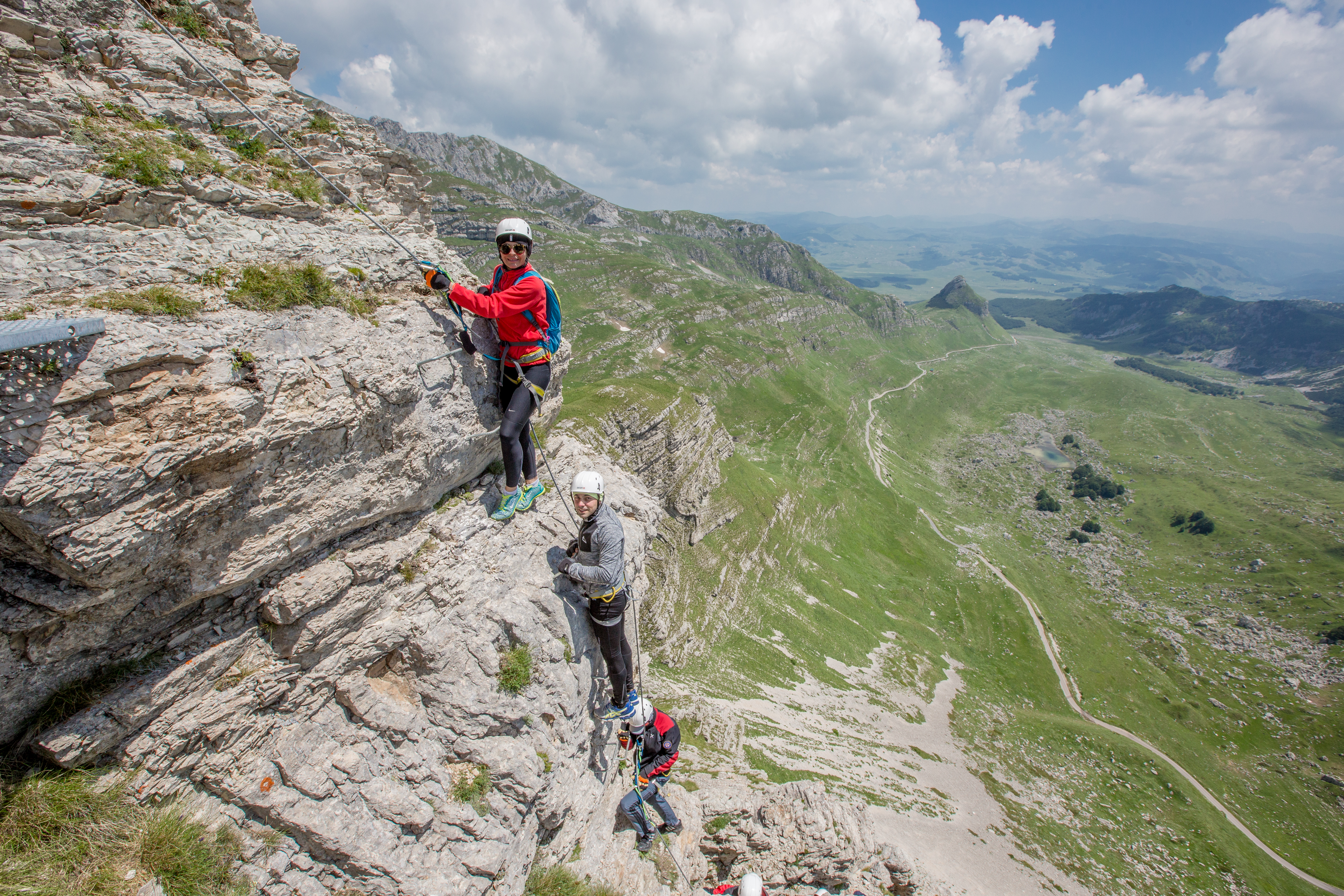 Via Ferrata Durmitor
What about safety?
We know that Via Ferratas are tasty for adventurers, outdoor enthusiasts, climbers … But, what about the typical tourist who, lets say, come from cruiser to Via Ferrata, without condition, equipment or experience?
"Well, there must be little fear because you find yourself at high, unreachable mountain peak, especially if you are without any experience. But after Via Ferrata, all your fears are gone… It's challenging but also helps you achieving the goals you thought you couldn't. We're pleased when people overcome their fears with Via Ferrata"-Jelena says.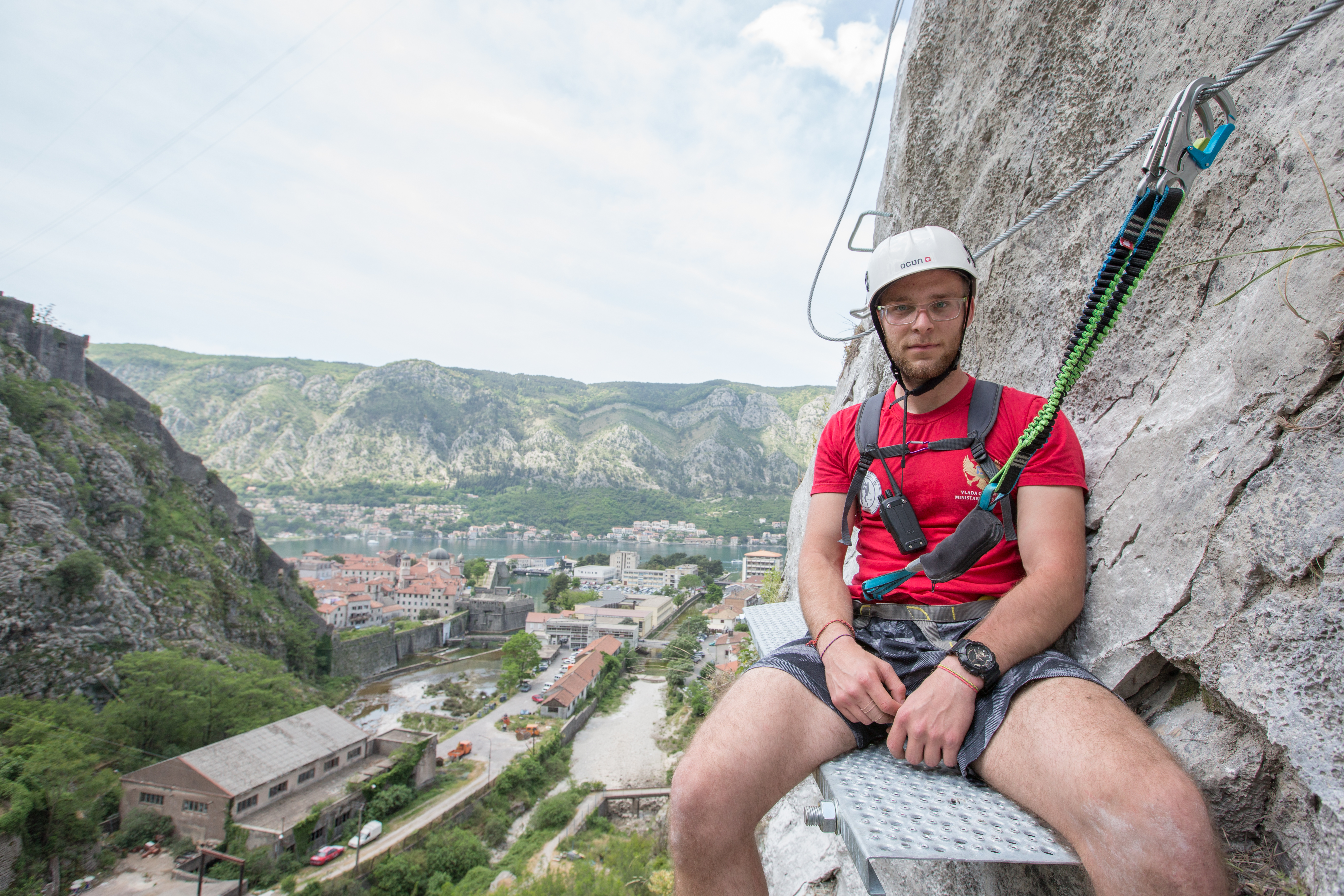 Via Ferrata Kotor
Is there children on tours?
"Yes, they are our favorite visitors! Children are often braver than adults. Sometimes, they suddenly feel scared of the height, but they quickly and easily accept the suggestions and help of our experienced guides"- says our host.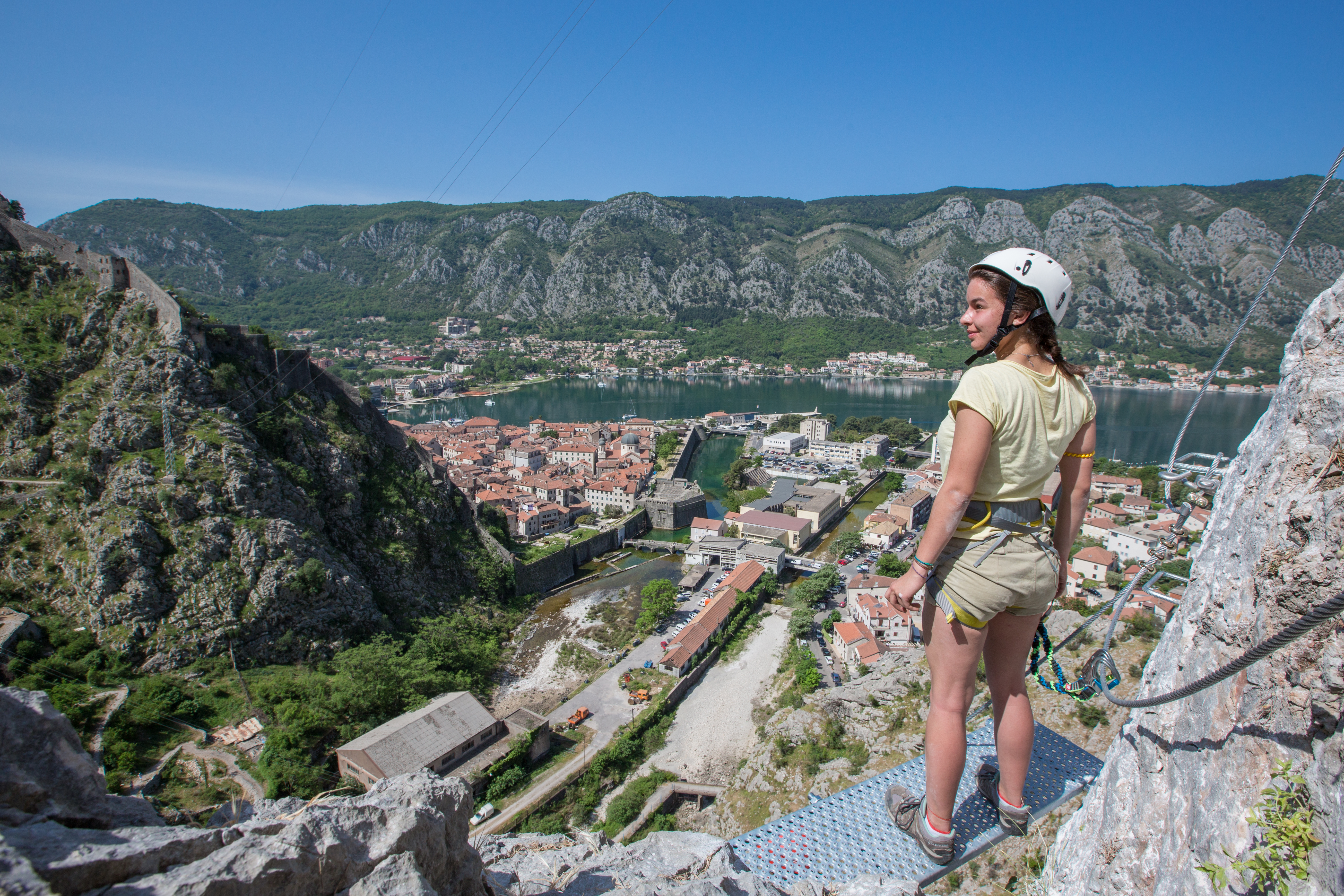 Via Ferrata Kotor
For skeptical ones, we asked Jelena for a detailed explanation of what makes it safe.
"The Via Ferrata is protected climbing paths, which allows you to reach high mountain peaks safely. The essence is steel cable all along route, fixed to the rock and iron steps set at a certain distance. There is unique safety system for Via Ferratas – a belt attached to the steel cable with two "carabiniers". Our instructors are also mountain rescuers. Of course, we have safety certificates from 2018, when they were built by a team of mountaineering experts from Slovenia and France" – Jelena explains.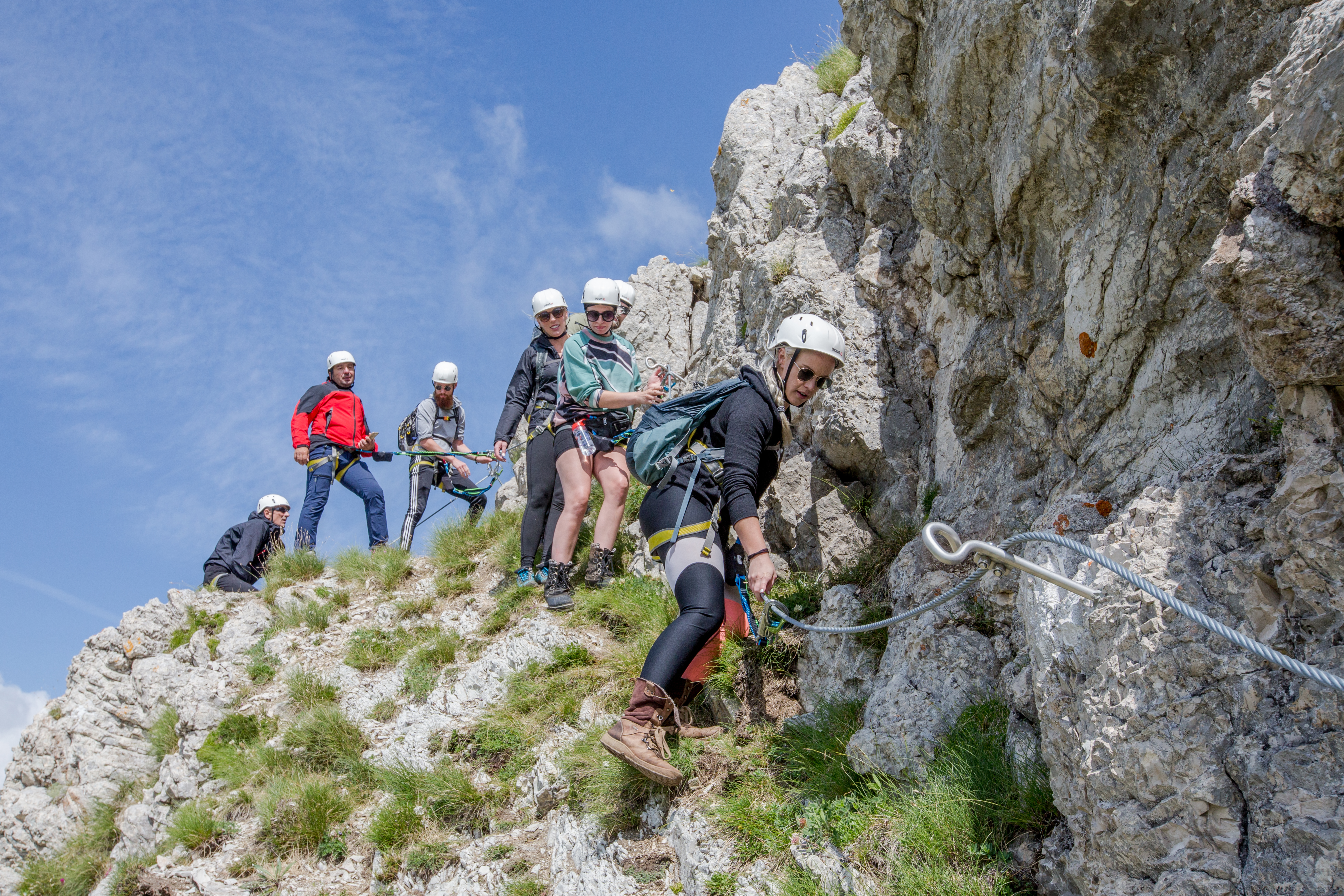 Via Ferrata Durmitor
5 reasons to try Via Ferrata in Montenegro
1. It can help you overcome a fear of heights
This form of climbing is great way to help you conquer your fear of height. At beginning, you'll get a clear instructions about everything that's waiting for you. You'll be climbing along with your friends or family which means a lot of support for you to face your fear. You'll also have an experienced guide along with you to ensure that everything goes smoothly.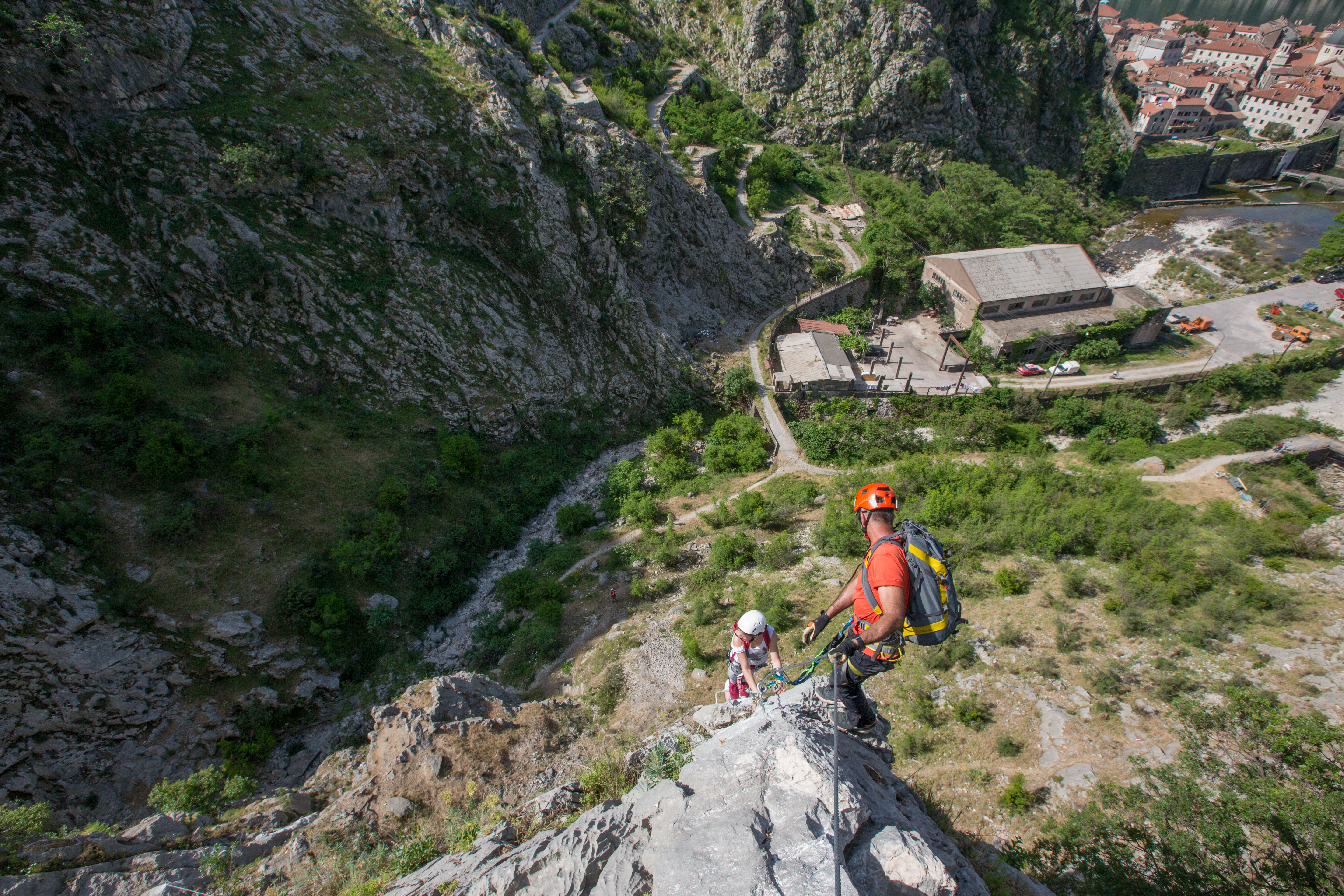 Via Ferrata Kotor
2. Incredible view!
You can enjoy in view of Kotor Bay, the fortress San Giovanni and the entire old town of Kotor from 205 m.s.l.! Or in beautiful Durmitor mountain massifs from 2198 m.s.l. Anyone could have beach photos, but Via Ferrata might change your way of life and stay in your memory forever.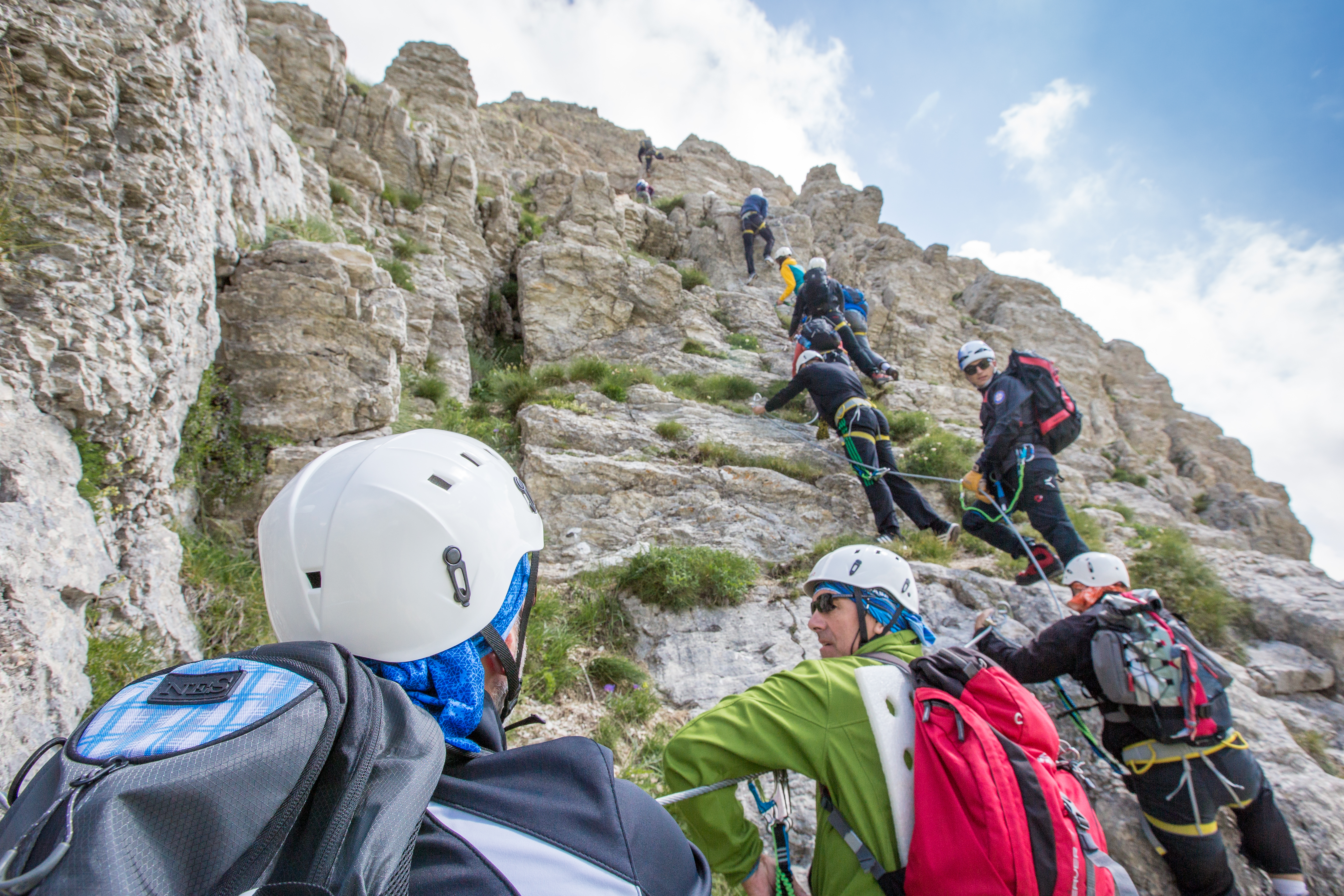 Via Ferrata Durmitor
3. Healing touch of Nature
If you live in a typical modern way of life: rushing, under the influence of technology, with lots of stress,… let Nature heal you. Discover and feel unspoiled places in Montenegro. In the wild heart of Durmitor National Park, you will connect with Nature and experienced all health benefits for sure.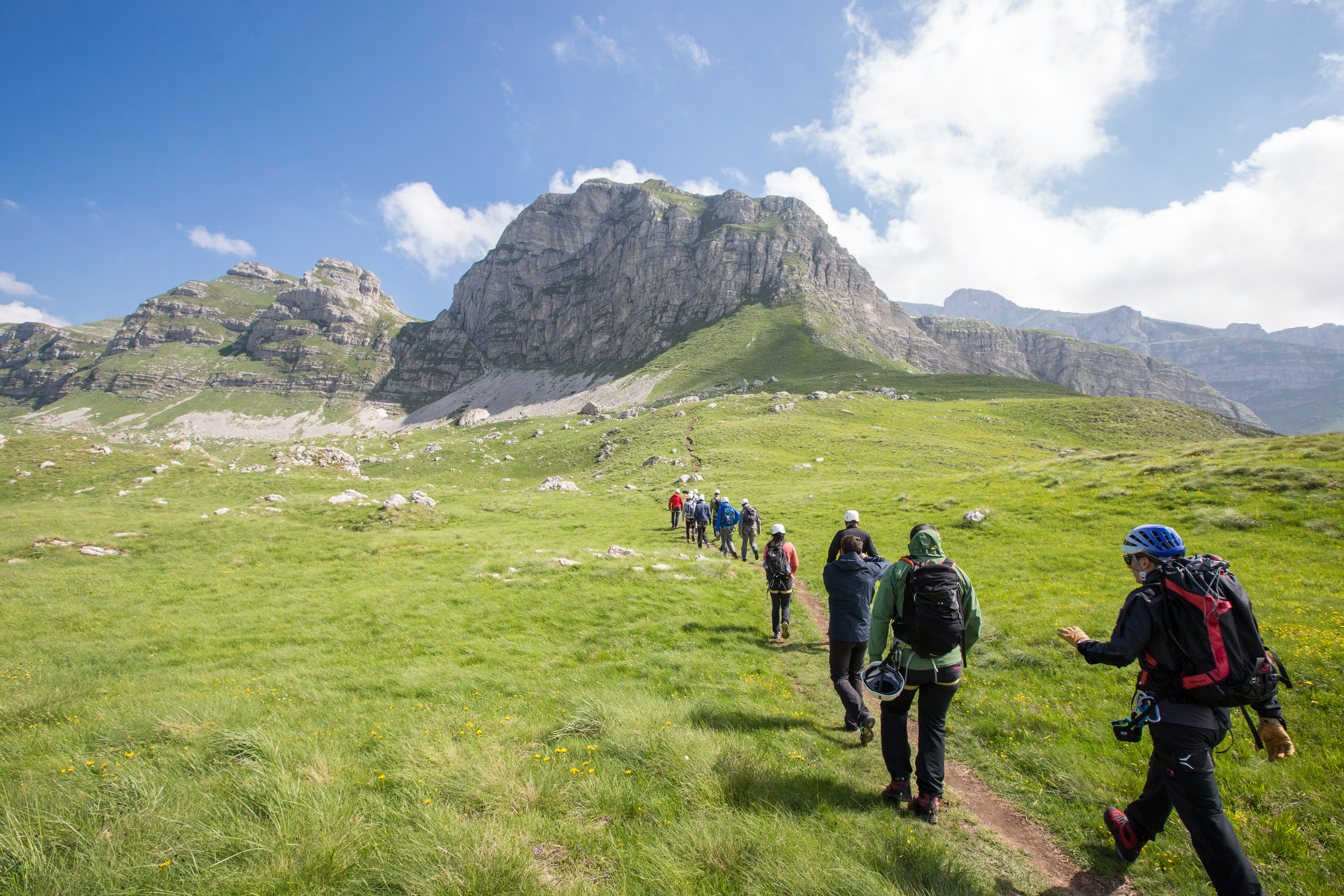 Via Ferrata Durmitor
4. Adrenaline and fun
Feel adrenaline thrill, a refreshing excitement you'll keep in mind for a long time. Test your courage. You'll feel better, less anxious and more relaxed.
5. Perfect gift
Via Ferrata is amazing gift idea for someone you love to spend time with. It is experience you'll always remember so spend some quality time with people you love.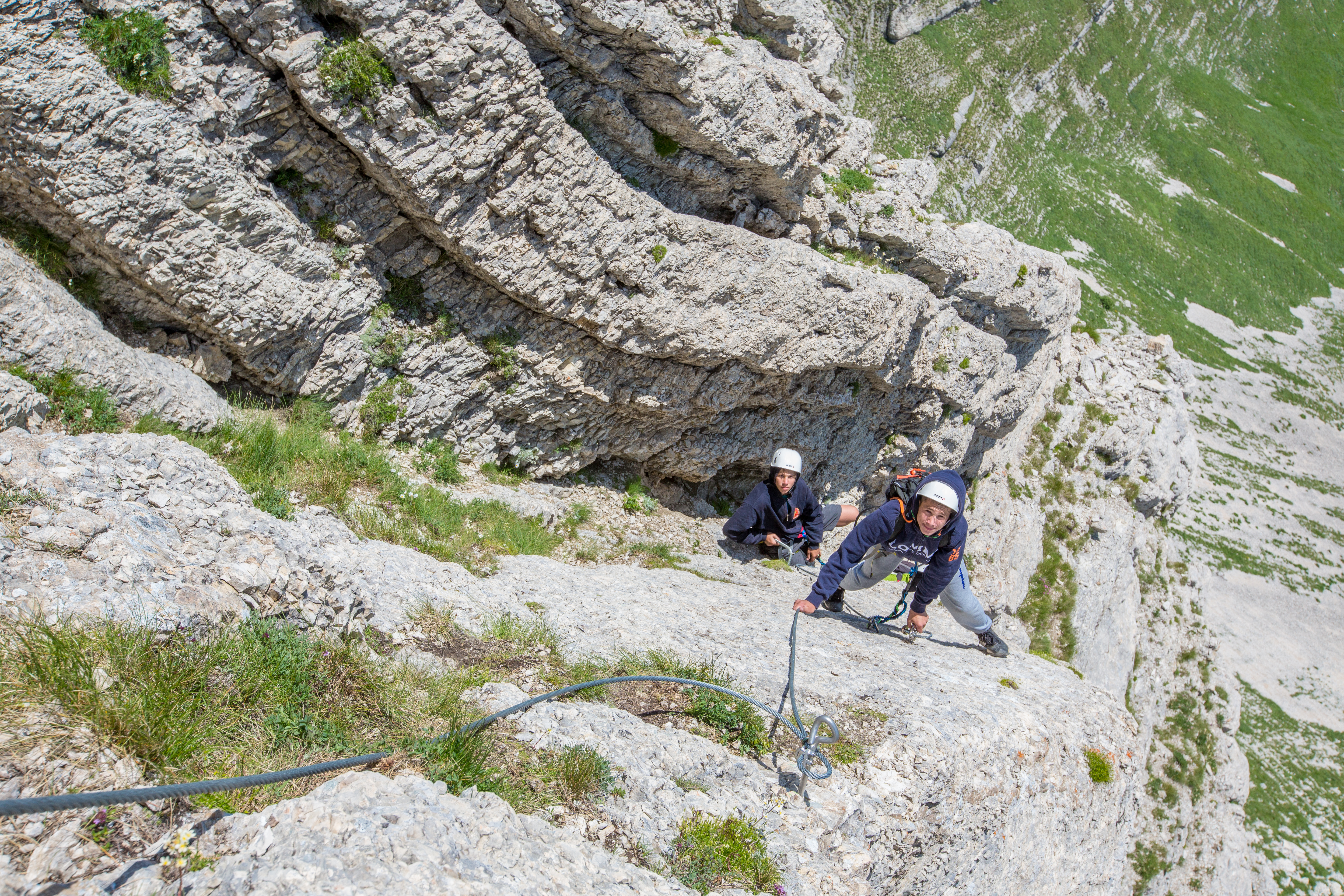 How to book?
Via Ferrata in Kotor works all year round, but in Durmitor season is from May to October.
The price for adults is 50 euros per person. For children it is slightly higher- 80 euros (because of additional secure: another special guide for little ones).
All interested can apply by e-mail: [email protected], then via the web site: www.montagnatravel.me and by phone numbers: +382 67 888 887, +382 69 032 701 and +382 67 511 364 .