There's no coincidence at a beautiful Durmitor mountain. There's no coincidence in a fact that right here is the town of Žabljak – a town with highest altitude in South – Eastern Europe.
Many would say, enormously attracted by the beauty of this national park, that none of the 18 lakes appear here by coincidence. They would say that every peak of this mountain massif has its own motive and tells a Durmitor story…
Little are you aware of this before you "take" the circle, or more precisely – you experience a panoramic tour called "Durmitorski prsten" (76km).

Having a recommendation by great hosts from Žabljak Tourist Organization, Share Montenegro started the adventure with a man who knows every corner of Durmitor. Danilo Grbović and his agency Summit Travel Agency are known to show to many foreign and local tourists the incredible offer of this national park.
As for us, we were once again convinced that the best guides are those who perceive their job as pure satisfaction, and not as an obligation. Even though, we'll have to admit, our guide Daki is additionally supported by the beauty of Durmitor J
We also had marvelous weather, a perfect Saturday. We headed off from the center of Žabljak, and we had to stop at a very beginning to take couple of photos, since there's a beautiful view of the mountain massif on your left.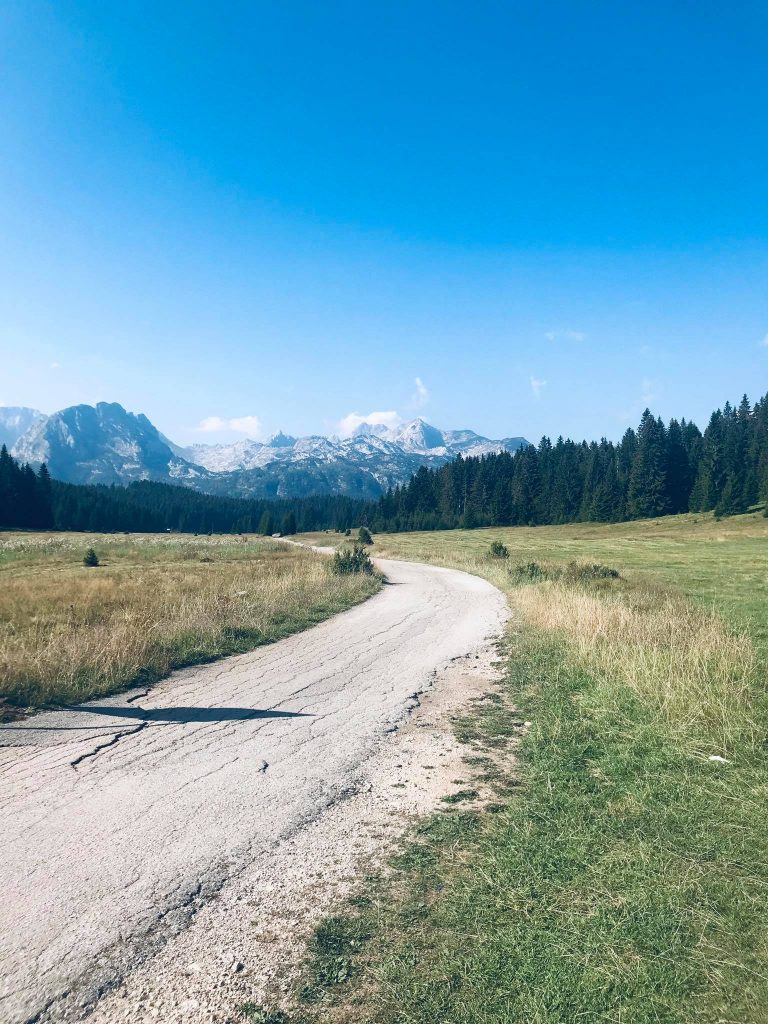 The road takes you to Zminje Lake, but we continued to a belvedere above.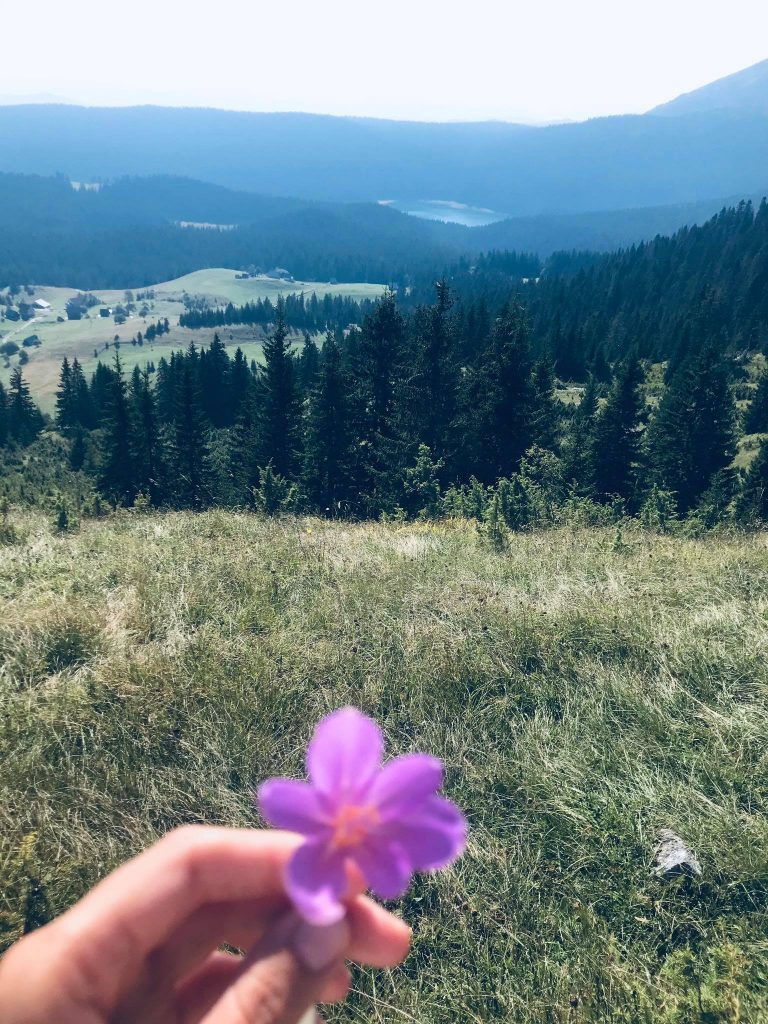 This belvedere gives the view of Black Lake from a bit different perspective. And there goes a discussion – from which point is it more beautiful, from which height…?
Momčilov town
Not far away from here is the Momčilov Town, i.e. the remains of a middle-age town Pirlitor. Historic resources do not mention Pirlitor, but it is believed to originate from XIV century and that it was built by Sandalj Hranić Kosača, a Bosnian duke who was the most powerful nobleman until 1419. However, Pirlitor is more famous for an epic hero Momčilo, who died because of the treason by his wife. According to a legend, Momčilo had a horse with wings named Jabučilo, a sword with eyes, and used to be invincible. As the Duke Momčilo rode his horse Jabučilo, nobody could have hurt him. He was known for his heroness, his beautiful wife Vidosava and a magnificent horse. Today, this is a home to one of the most famous restaurants at Durmitor and one of the most beautiful views of national park.
Magnificent notches of Tara river
When you continue on "Durmitor ring" tour, it is important to stop to see notches that Tara canyon makes. The canyon is so deep at this point, so that the river cannot be seen, but the unique wild beauty is breathtaking. As well as "Little Štuoc", a peak of 1953m altitude. It's called "little", because it has its big brother "Big Štuoc", some 150m higher.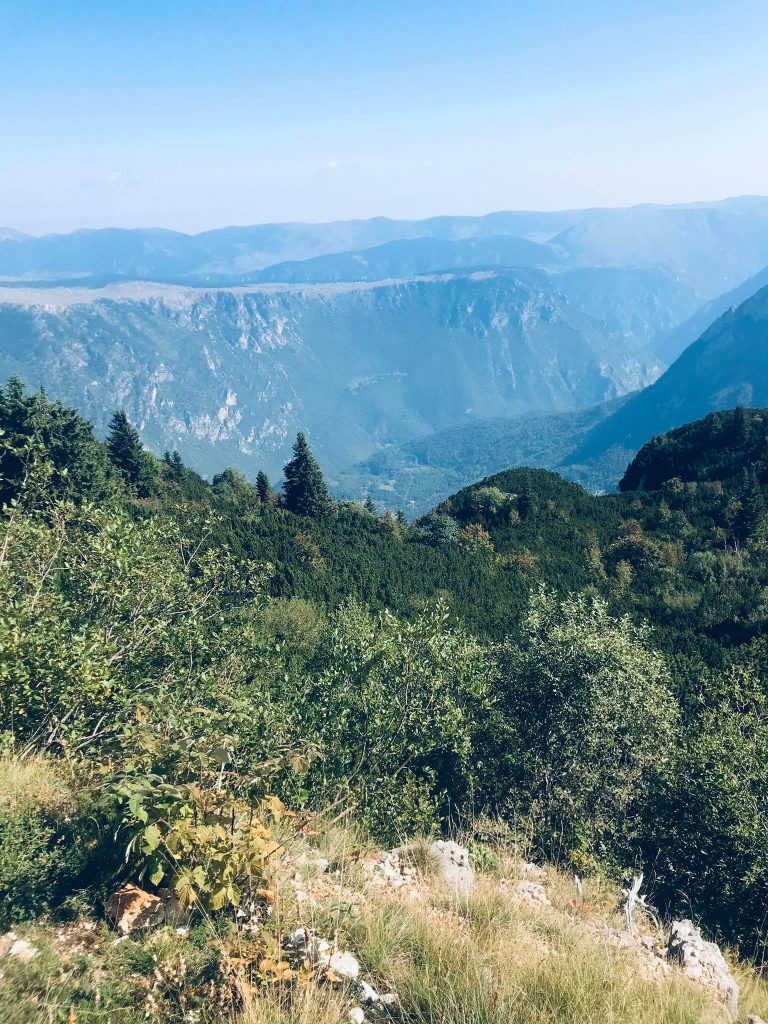 Fresh air indicates that you are high in the clouds…
Mala Crna Gora (Small Montenegro) and faith in good people
And when we say high, we think of the village called Mala Crna Gora (Small Montenegro). If you researched deserted, but specific villages of Montenegro, you know that Mala Crna Gora is at 1700m altitude. Located at the roof of Durmitor, with snow not melting until May making it completely inaccessible, you could've felt tranquility spreading around the morning we visited it.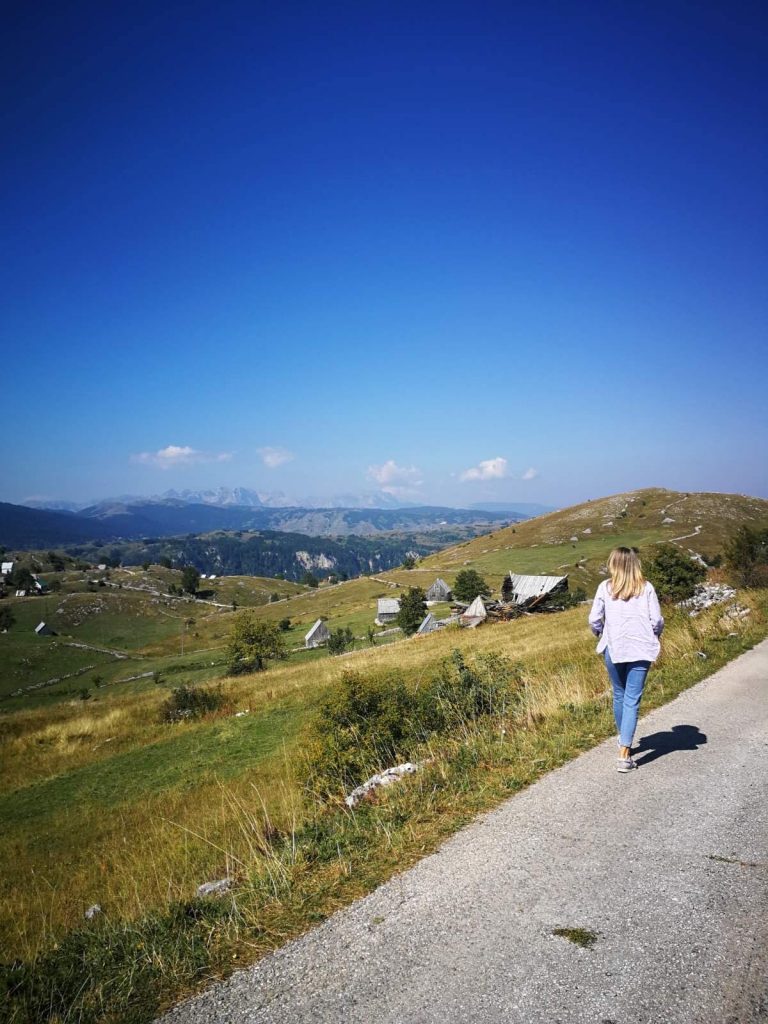 Few people live here, but we got a smile and a warm regard from an old lady that appeared from her cottage. And then the guide told us that sometimes he avoids meeting the tourists with the inhabitants. And the reason is incredible. They are so friendly and gracious hosts that they put everything they have on the table for a treat. And ask nothing in return, except for the thankfulness. They do not even understand why somebody would leave them some money. Enough to understand the mindset of the people living here.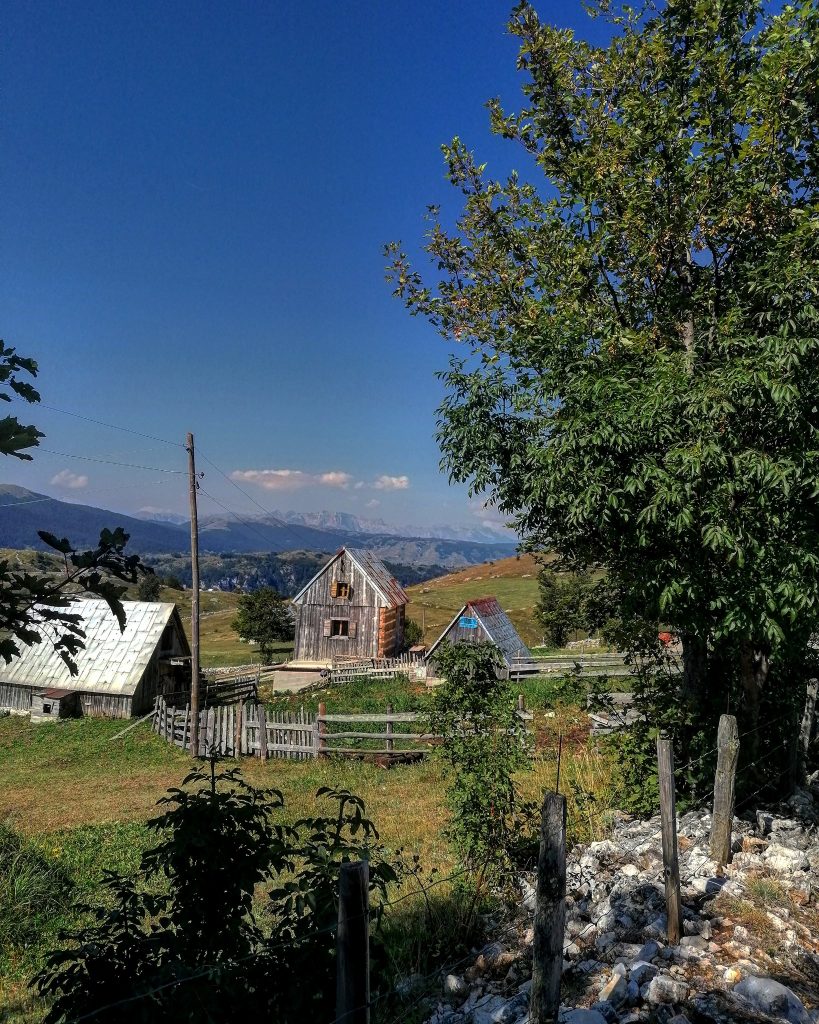 Wild Sušica
We moved on, to reach the canyon of the river Sušica and a beautiful belvedere in the heart of the forest which deserves to be called – untouched wild beauty.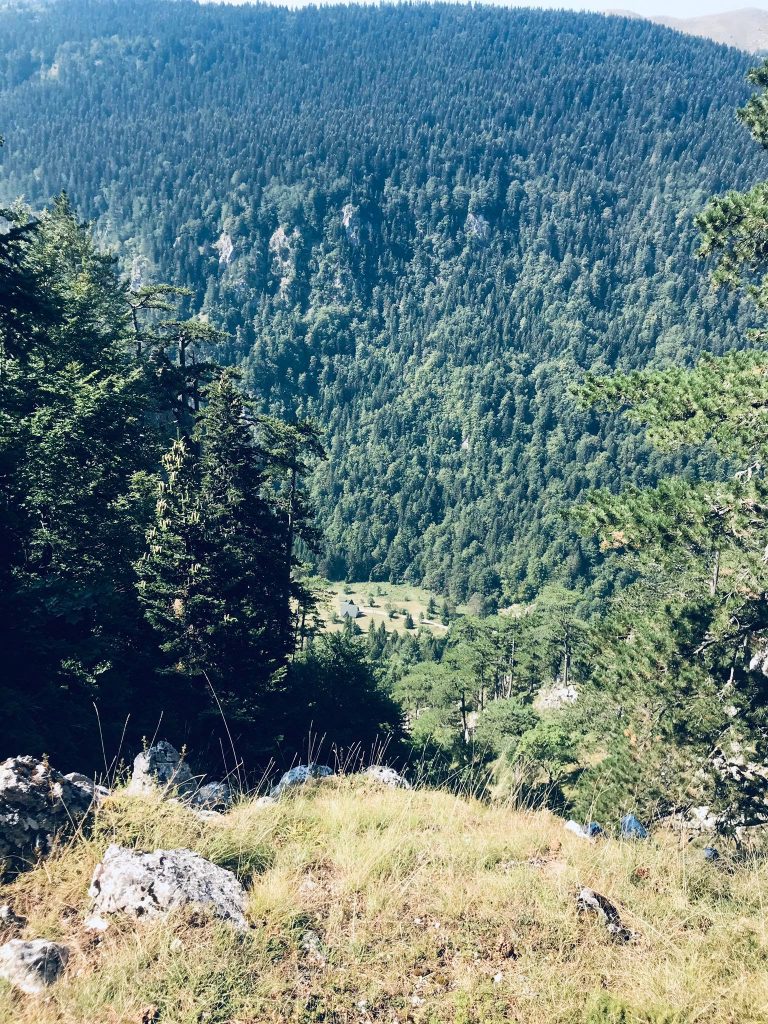 Terrain is a bit difficult, but it's not a big deal if you are cautious enough. Everything is green here, full of life. As if the nature did really hard to make a good impression, before it changes its clothes into those reddish autumn colors.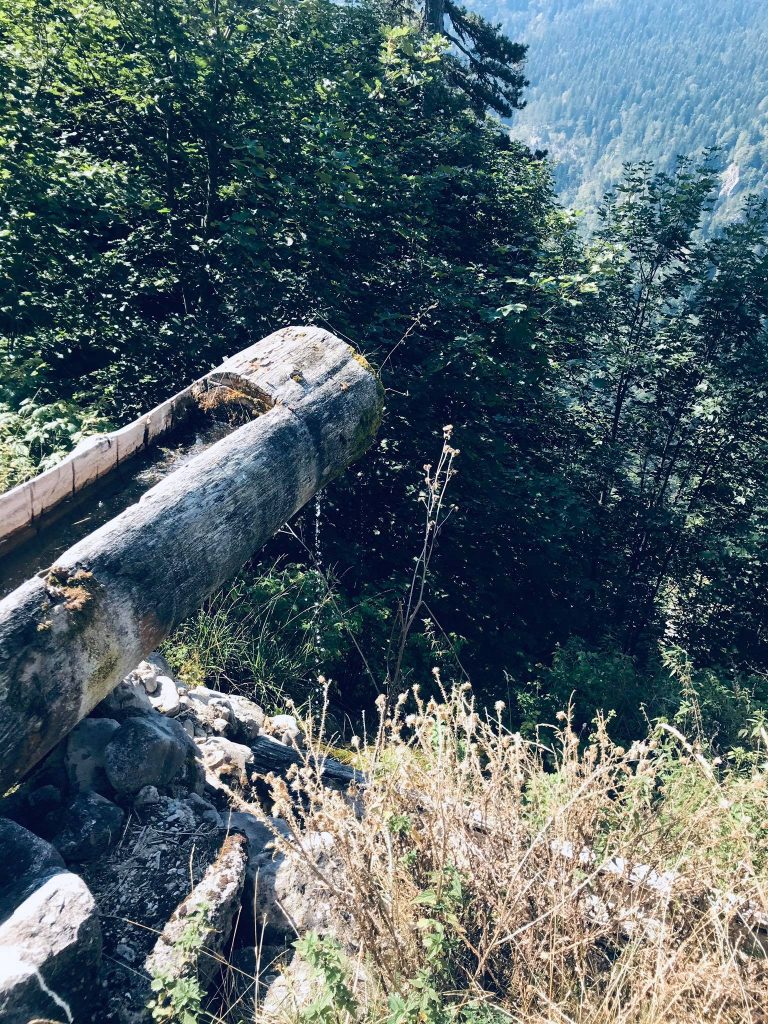 There was no Sušičko Lake, that is usually located at the lowest point of Sušica, because it dries up completely during summer. Mountains are mirroring in its surface sometime until June. It even adds to the beauty of the nature, but still, the view was perfect.
Our guide Daki took us to the spring of Durmitor water. Cold, suitable for drinking, refreshing… To continue the journey.
When Tara and Sušica meet
Up until another belvedere of the canyons of Sušica and Tara, the one you more frequently find in photos. It gives another perspective to the village Mala Crna Gora, and all the beauty of these canyons known worldwide.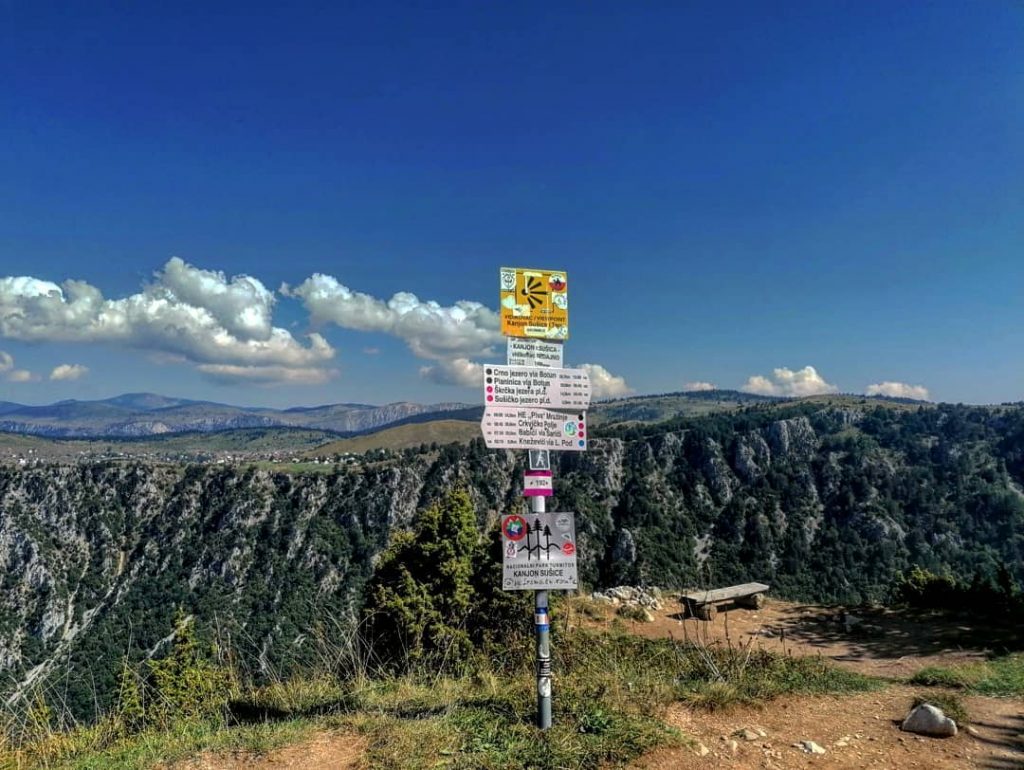 This is a place where you will meet all those adventurers who started to conquer Durmitor. Perfect place to rest and taking memorable photos.
Nedajno – unexpectedly full of life
We had a lot more to go, so the rest was short and our next station was Nedajno, a village in Piva.
Many stories exist around its name. The legend says that there used to be two brothers who did not allow a monastery to be built here. This is how the name Nedajno. Several other places with unusual names belong to this village – Pod Gomilom, Za Oštrom Glavicom… The village is also famous because it's a birth place of a Montenegrin and Yugoslav official Vidoje Žarković. There's a monument planned in near future.
When we reached Nedajno, it seemed that it was full of life. Crowd, cottages full of people, horses… it's surprising for the altitude of 1463m.  Our guide Daki took us for a short break and homemade juice – to the café called MiloGora. He told us that it is almost impossible to go through Nedajno, and not visit this café. It only took us minutes to realize that, in Montenegrin style, this is a place to have serious conversation on important social subjects.  🙂
Trsa Village – ideal for recreation
As we moved on, on our left we noticed a nice church of St. George, and there's also a monument to the victims of World War II. We reached a small village Trsa – specifically green, with just a few hills. We actually reached half way of the most beautiful Durmitor ring.
Here you can camp, ride horses, ride bicycles, join the hiking tours…
Forgotten and valuable Pišče
Don't miss Pišče village. Today it has just few inhabitants, and it used to be known for agricultural farm 'Bajo Pivljanin', and one of the most famous sheep farm. Today it only has remains of the hangars as a reminder that this place could have been a center of life and production.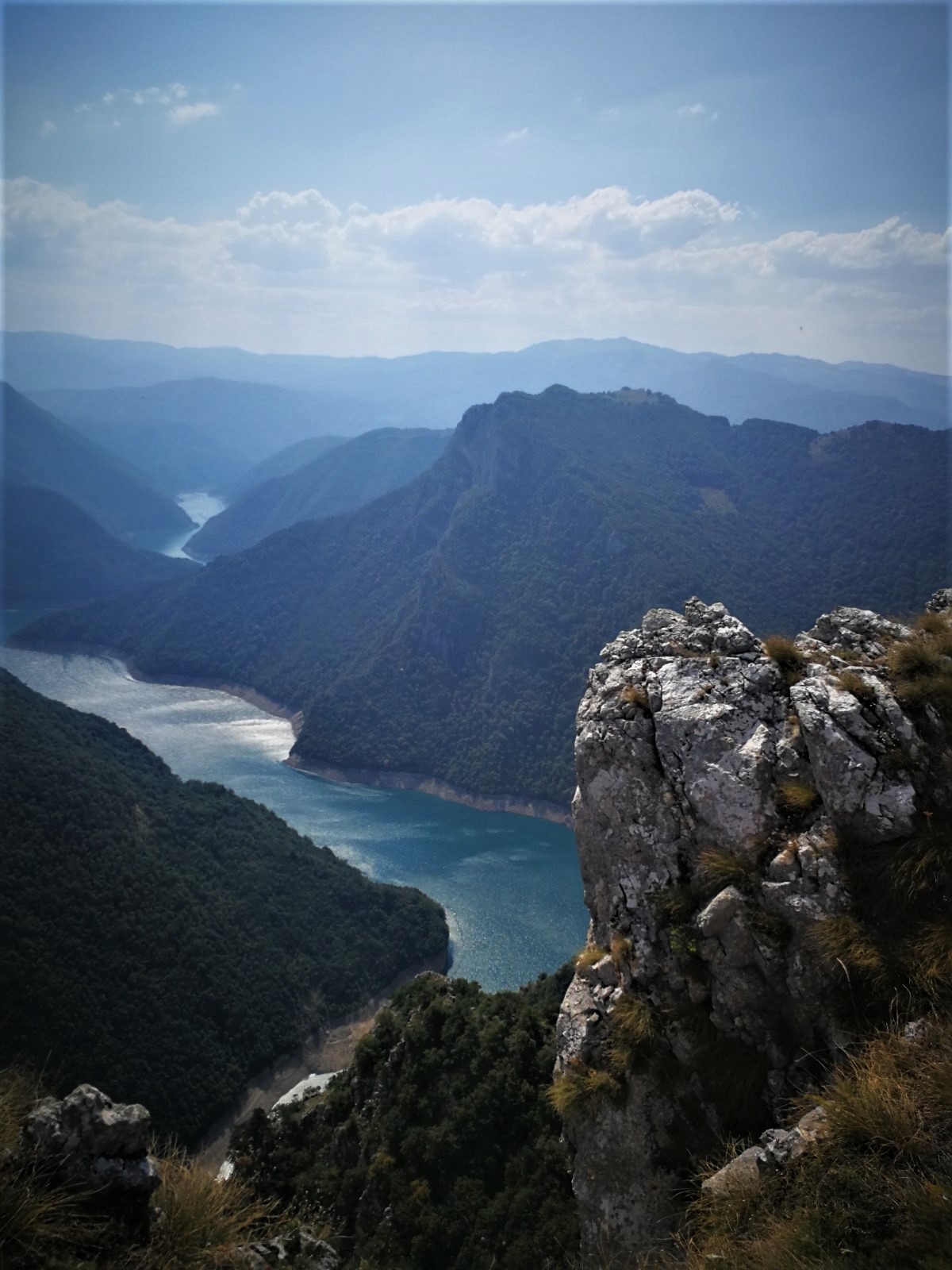 Our guide Daki, who knows Piva as well as Durmitor, took the road off a little bit, to show us the view worth of every additional step. Being amazed by so much beauty that he showed us, we could not even believe that just couple of minutes away there's a view of magnificent Piva Lake.
After Piva, he told us that different sceneries were awaiting – mountain-like, wild. He told us that the ring is close to an end, and that we were returning to the true Durmitor.
Prutaš and Todor's dance with the villas 
The horizon showed Prutaš (2393 meter of altitude), a massif as incredible as being drawn. But before we reach it, couple of words about the valley that takes you to Prutaš, that is called Todorov do (Todor's Valley). Numerous legends exist around this area.
One of them says that a handsome boy called Todor fell in love with Ružica, a beautiful girl from a neighboring village. Mountain villas that lived in the forests used to come down during sunsets into the valley, to dance in the meadows full of flowers. They were extremely beautiful and they seduced men, however there were just few of them who would be allowed to dance with them. Once they invited Todor to the mountains, to their dance, but there was a condition that no weapons be taken. But Todor forgot about the knife that he used to take with him always, since he was a shepherd. Villas got angry because of the knife, but also maybe because of his love to Ružica, they lifted him to the sky and threw him from the cliff. The legend says that Todor fell on his chest and broke a part of the mountain. That is how a peak, next to Prutaš, was named Gruda (Chest). Being sorrowful, Ružica went to the mountains on the other side, but never returned.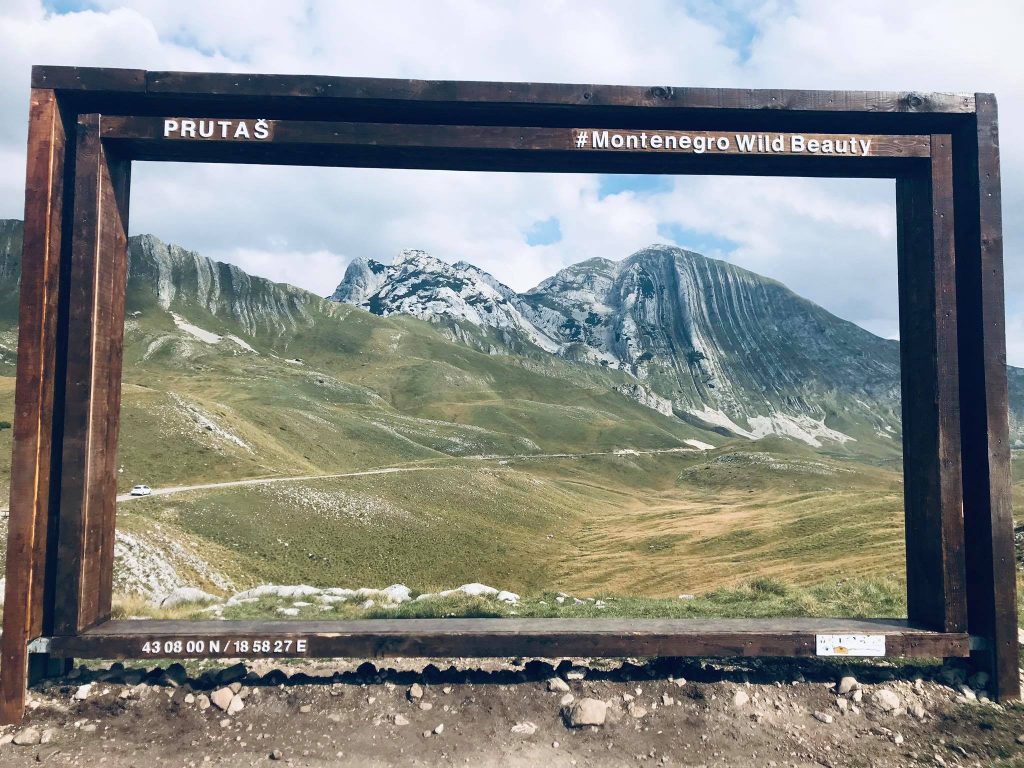 Beside such an interesting story, this place attracts the visitors that stop to make a special photo with which they get a frame.
Sedlena greda – a notable Durmitor peak
Another frame worth of the stop and taking a photo is placed in the vicinity of Sedlena greda.
Sedlena greda (2227 meters of altitude) or Sedlo is a mountain peak in the shape of saddle, dominating the pastures of Dobri do.
It is composed of two twin peaks, the higher one being the southern one. It has marvelous views to Dobri do, Pešćanska valley, Stožina, Ranisava, Prutaš, Štit, Šljemen and Bobotov kuk itself.
In the end – a filmic Stožina
And just at the end of the ring, when you pass Valovito lake and when you think you saw all the beauties of Durmitor, you have the view of Stožina. Daki says that this view reminds of the scenes from the Lord of the Rings.
Stožina peak (1908 m of altitude) is not that high, but it's famous and special. It is located above the greenery of Pošćenska Valley and is the gate to southern Durmitor.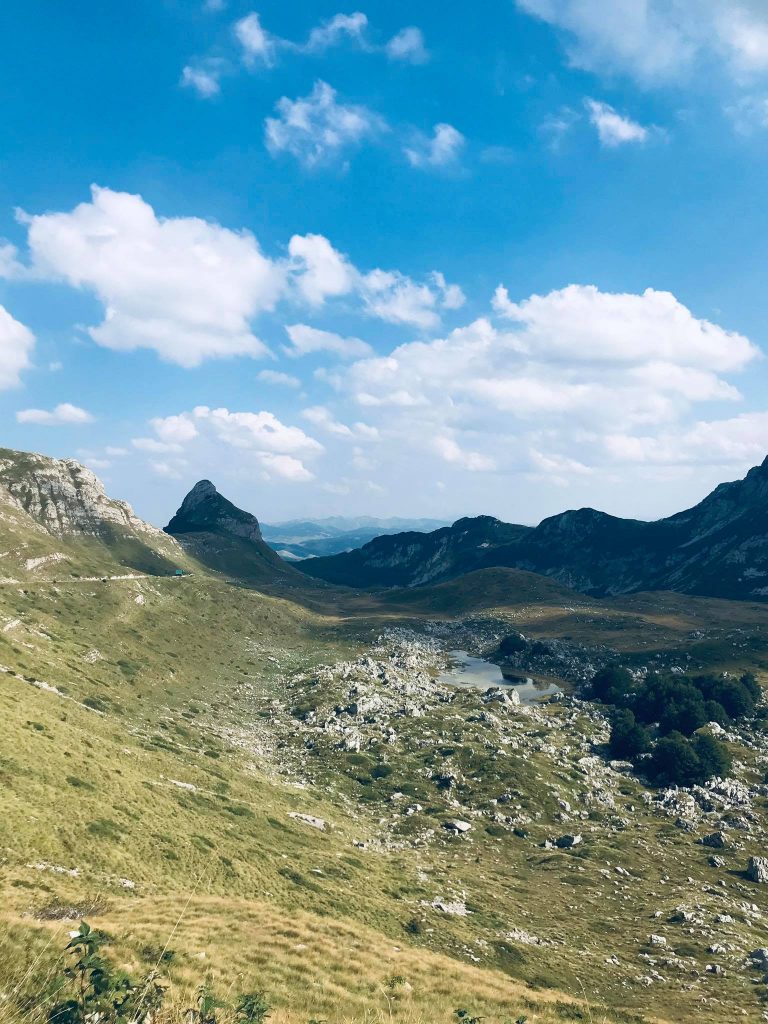 The gate was the end of out journey. The road takes you further through gentle Durmitor villages.
As you walk through those you really think that each tree has its own special place, and nothing is a coincidence here.
 +382 68 535 535
Story and translation: #ShareMontenegro 
All rights reserved.