Piva is real gem of Europe. Untouched nature is sprinkled with the canyons of Tara, Komarnica, Sušica, Vrbnica and Lake of Piva and surrounded by mountain massifs of Durmitor, Maglić, Volujak, Piva and Vojnik.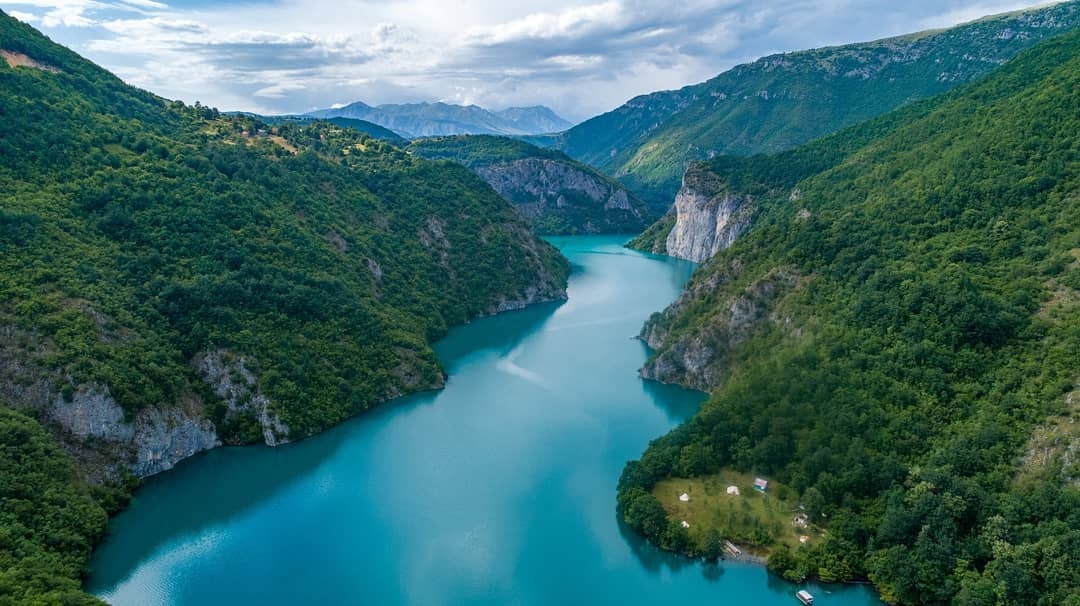 Its amazing how nature could be generous creating incredible landscapes full of beauty in a such a small area.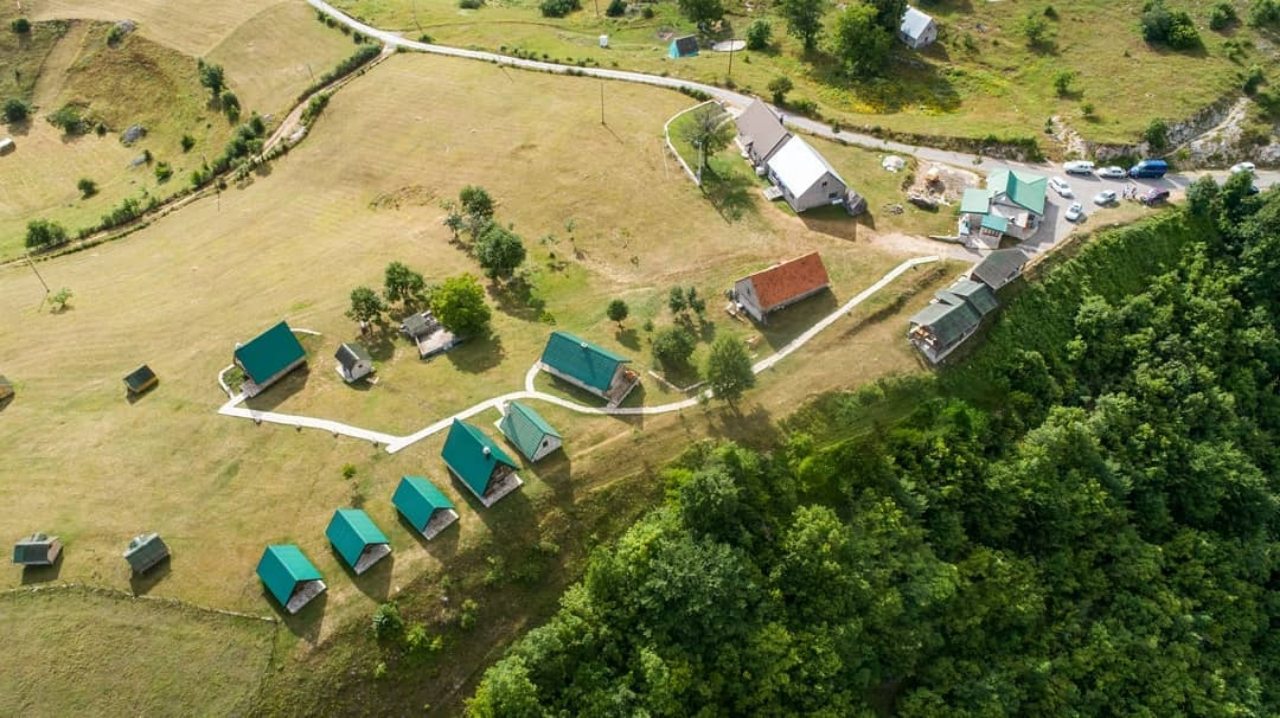 Village Rudinice is the oldest one in this area. Placed at the edge of Piva's canyon can't be more picturesque. It's about ten kilometers long.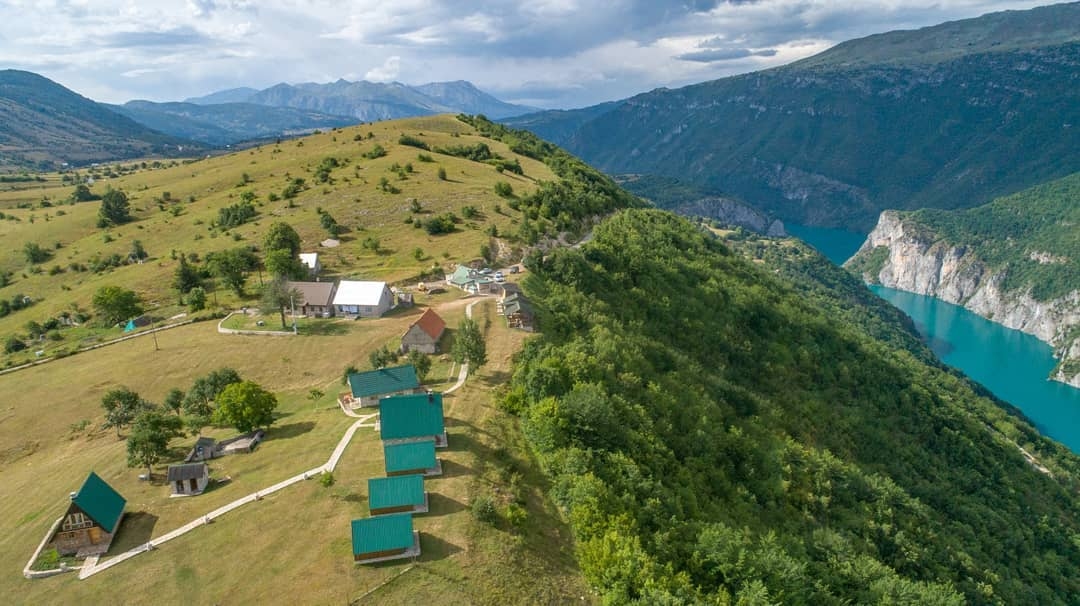 At this lovely place, on the edge of canyon, family own a ground for near 200 years. 10 years ago, they decided to start their own business and open this amazing Ethno village.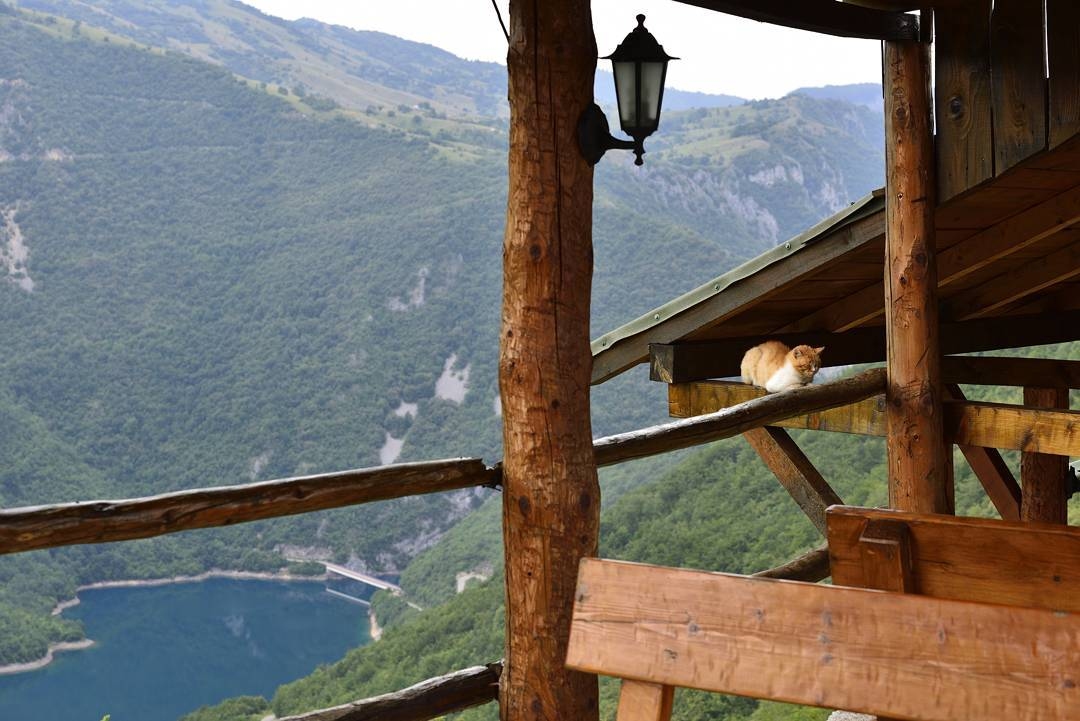 "In the spring of 2007, be aware of extraordinary location and increasing popularity of active holidays and tourism based on intact nature, the idea was born: to create a complex where tourists can learn more about this place of unspoiled nature, our family, way of life, tradition and customs" – our hosts say.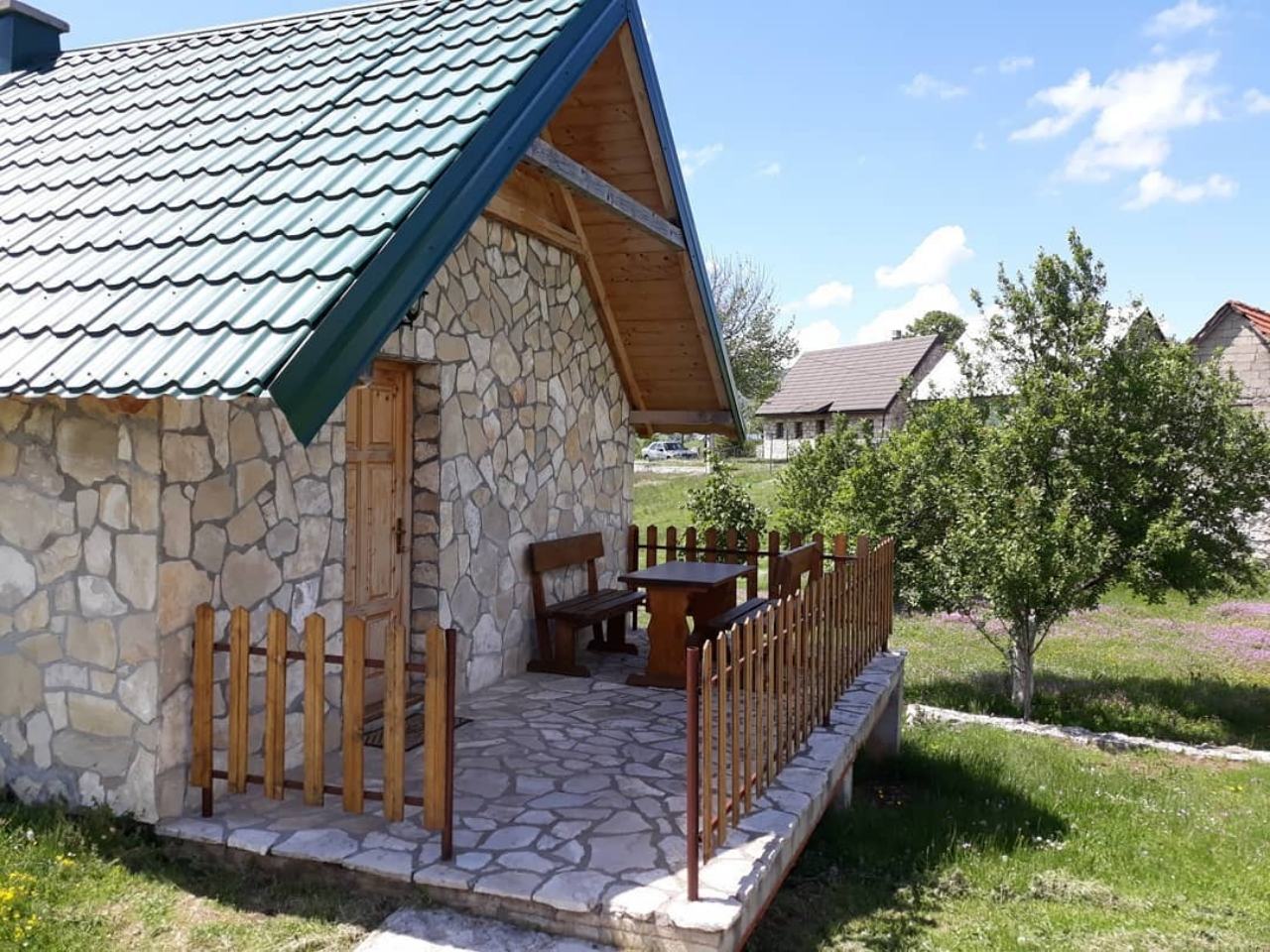 They have four types of accommodation: bungalows, huts, stone houses (apartments) and deluxe apartments.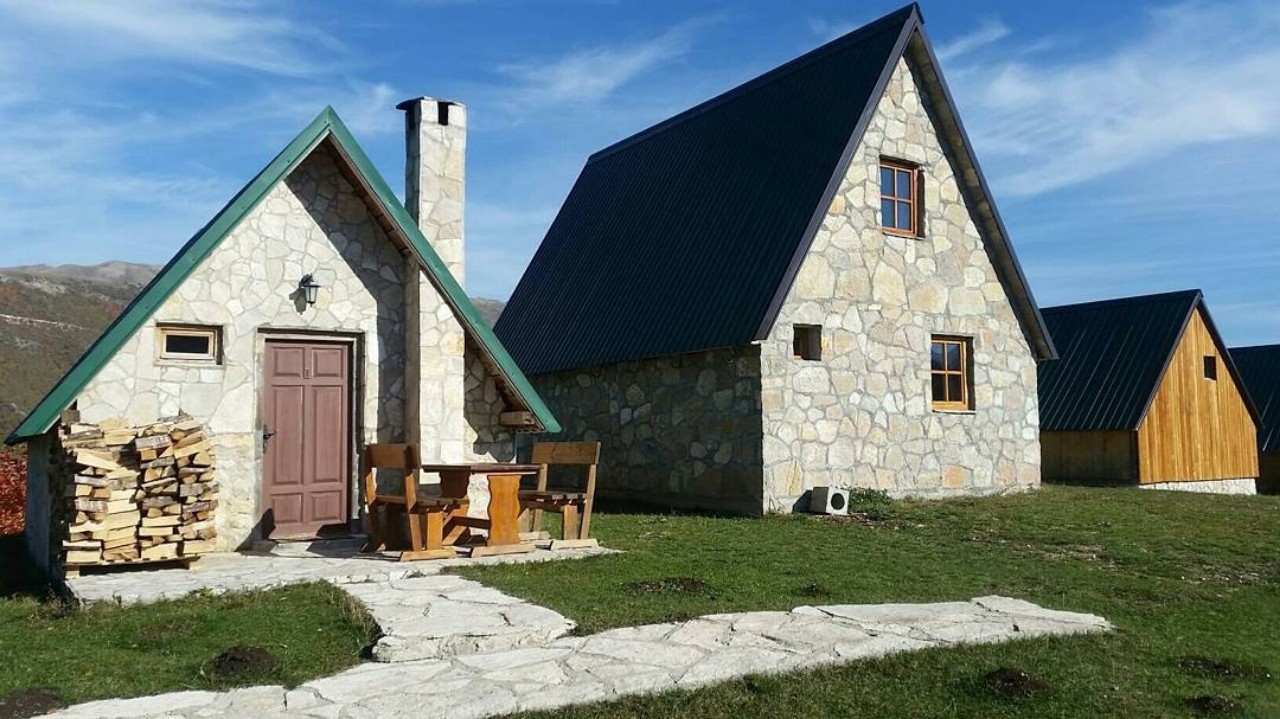 Accommodation capacity is 50 beds, and prices depend on the type of accommodation.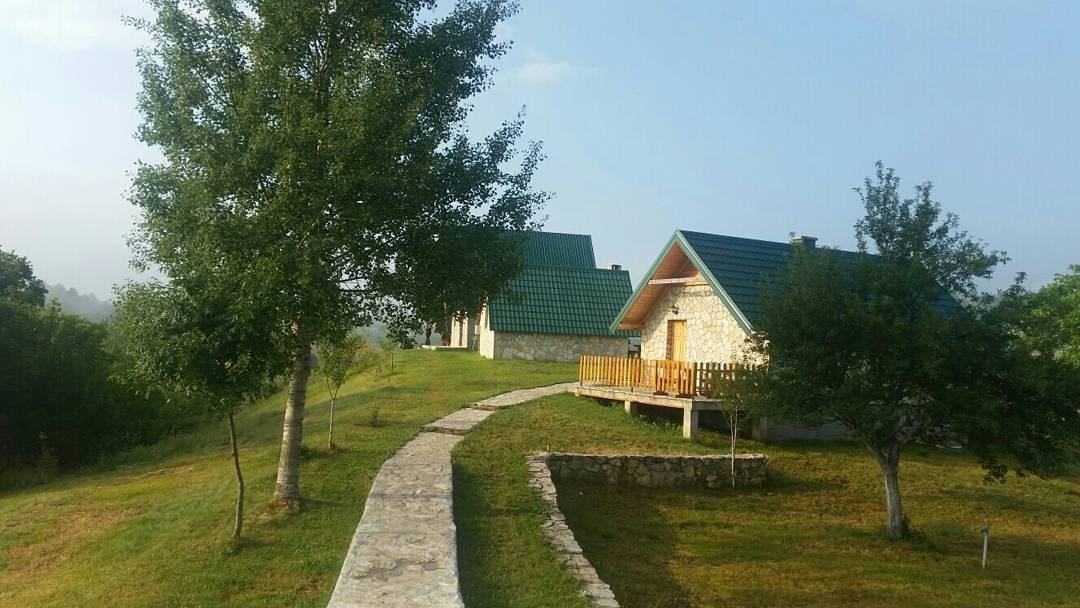 In addition to comfortable accommodation, there is a restaurant "Koliba Izlazak" where you can find tasty home-made food.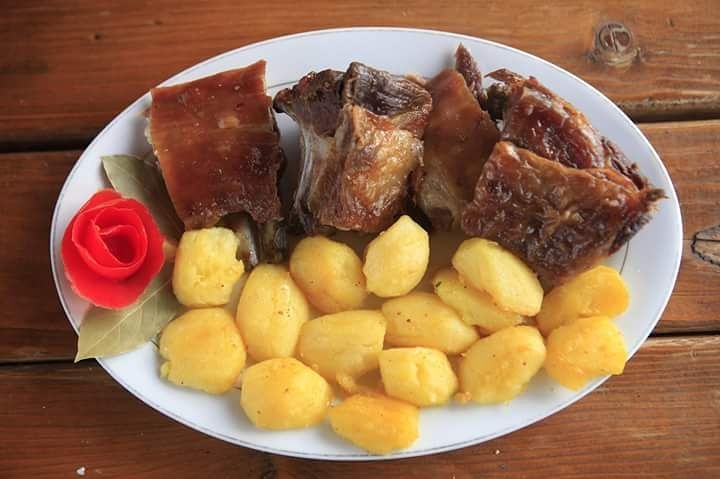 "The menu of our restaurant has a great selection of local specialties. Tourists enjoy in specialties made in our village: various domestic pies, fritters, cheese, kaymak, buttermilk, polenta, lentils, lambs and veal cooked in various ways, river and lake fish, organic cured meat products (produced in our dryer), vegetables, homemade plum and rosewood jam and honey. For aperitif, guests like to taste homemade alcoholic drink named "rakija", fruit liqueurs and juices, and we offer a wide selection of famous Montenegrin wines, too. All this with beautiful view of the Piva Lake from the terrace" said our hosts.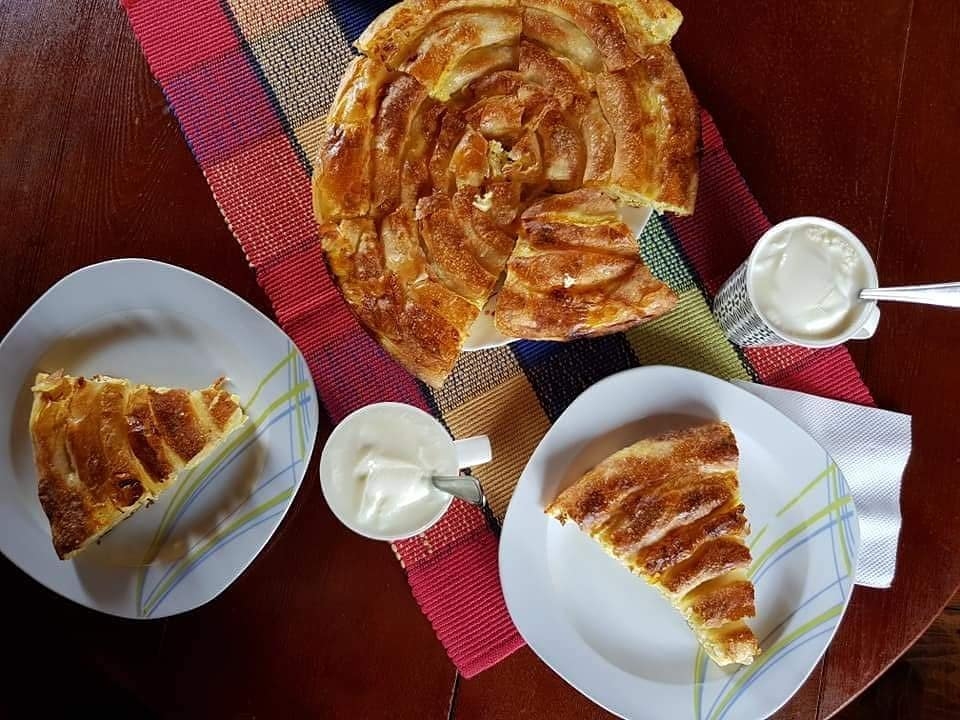 Valentina, Novica, Nemanja, Vasilije, Angela, Biljana … Their policy is clear: a whole family work together hosting tourists from around the world. When need more staff, they rather hire someone local, from neighbour villages. 
"Our strategy is primarily to place products from our property, but because of high demand there is a new great thing: we buy products from the local people. We buy domestic food and serve Montenegrin wines and beers"-they said.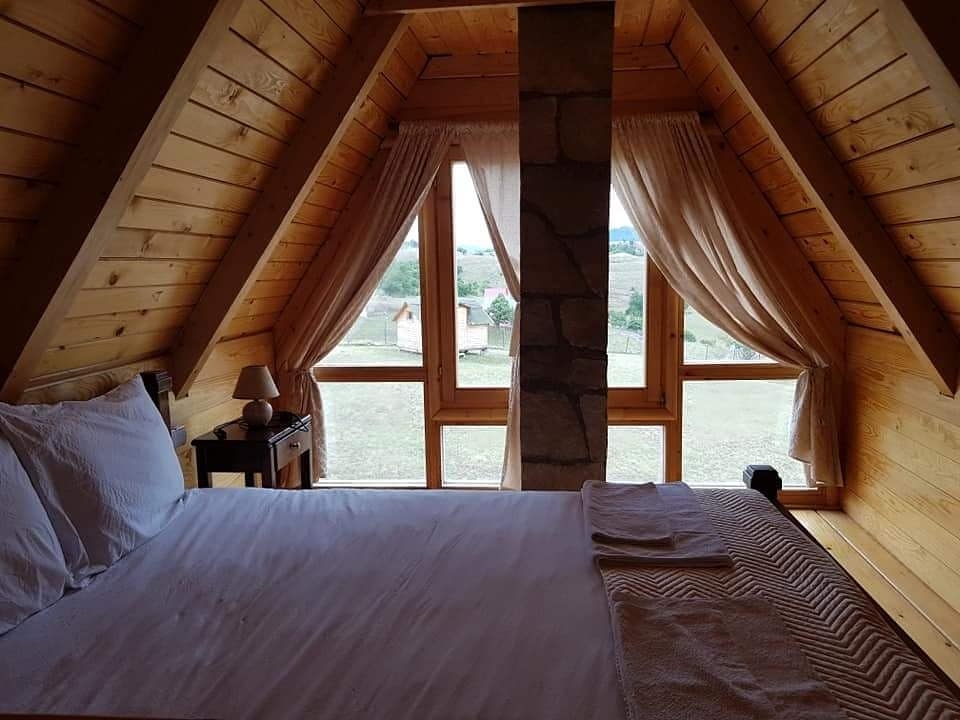 This is the most beautiful part of north Montenegro, according to many tourists. Their impressions are great.
"Year by year, we have increasing number of tourists and many of them decide to visit us again. They are attracted by unspoiled nature where can enjoy in peace and quiet environment, far away from city noise.
Twenty years ago, this place was recognizable for Tara River and the best-selling tourism product, rafting. Twenty years later, people are interested in rural tourism. For active holiday lovers, we offer various possibilities- a boat ride along Lake Piva, hiking, hiking, fishing, jeep photo safari, ect."- our hosts said.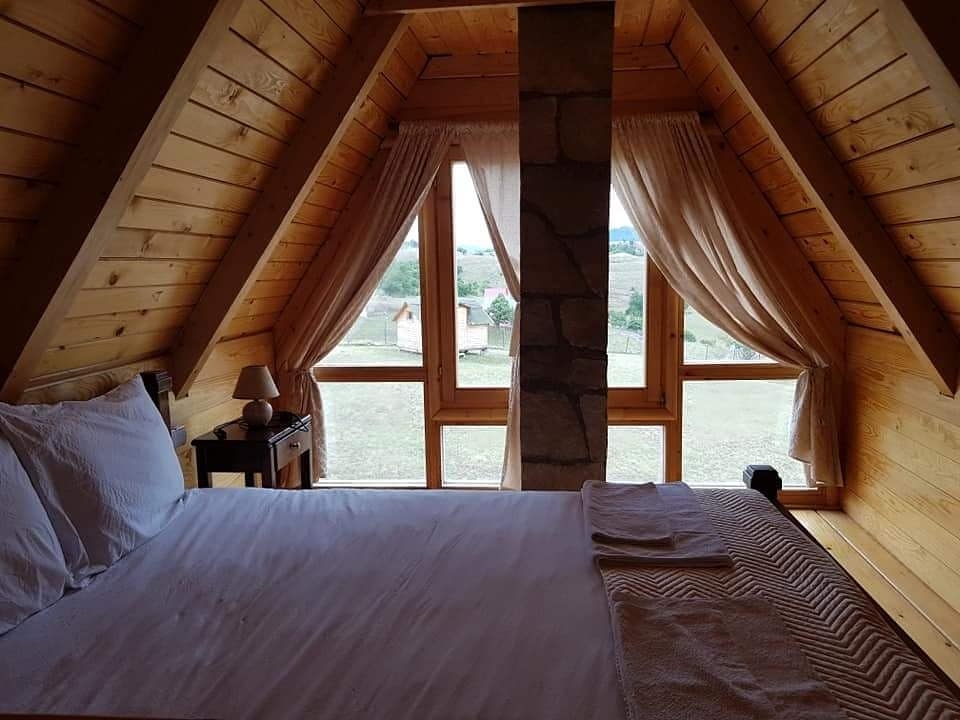 People today are more and more interested in spending time like this, exploring nature without stress, telephones, Internet and everyday rush. Our hosts said that many foreigners came here only to enjoy in simple food and nature.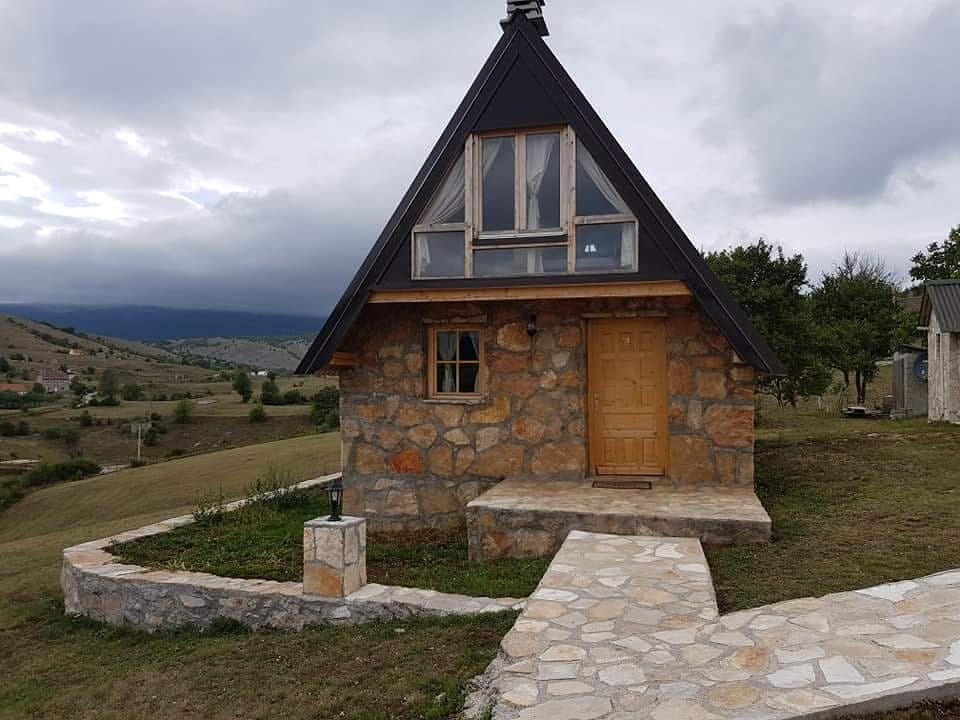 Enjoy the silence and discover peace in your life again. Ethno village named "Izlazak" (Exit) is ideal for restart, refresh and reconnect with yourself.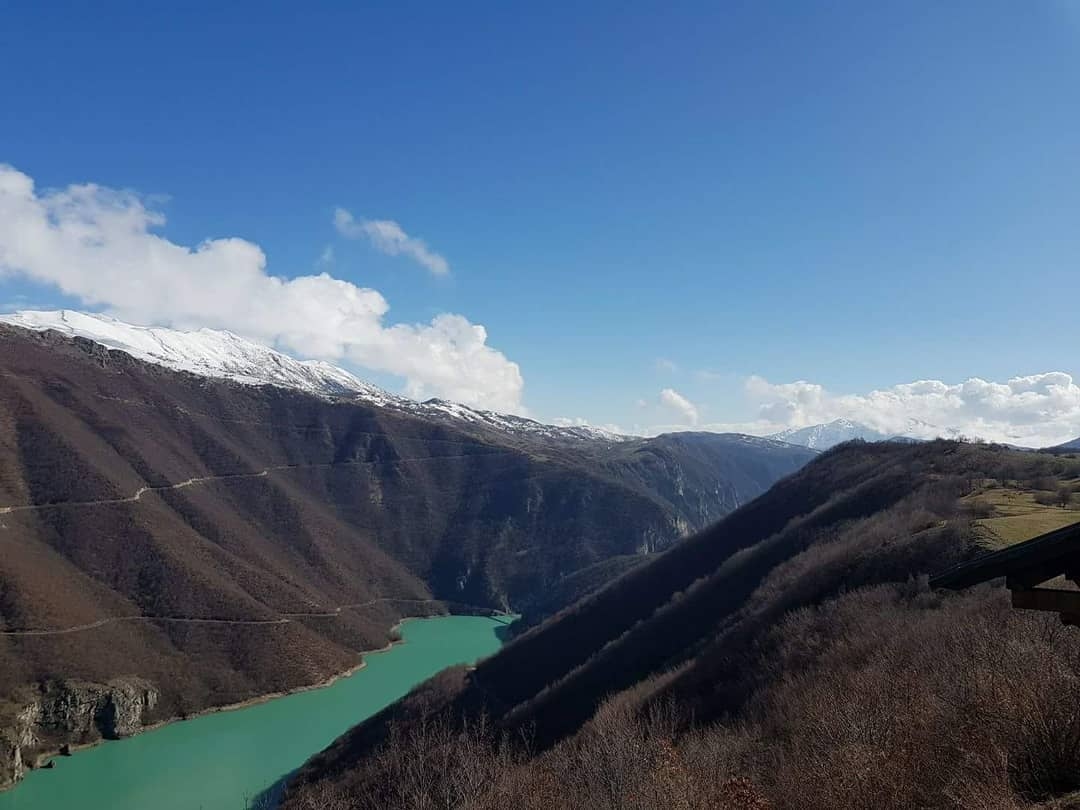 It is open whole year round. During the spring, summer and fall time you can use various types of active holiday. On winter, tourists can enjoy crackling fire in cozy apartments.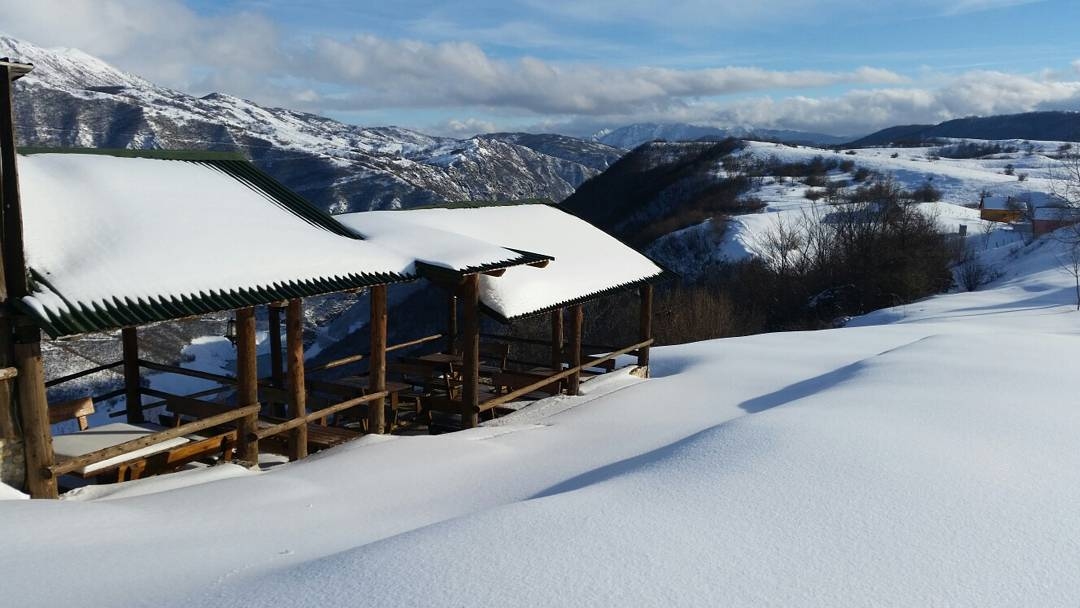 "Beautiful nature, warm and comfy cottages (built from natural materials), home-made food, English spoken staff, kind hosts in combination with a great selection of outdoor activities are reasons why you should visit us" – said this great family.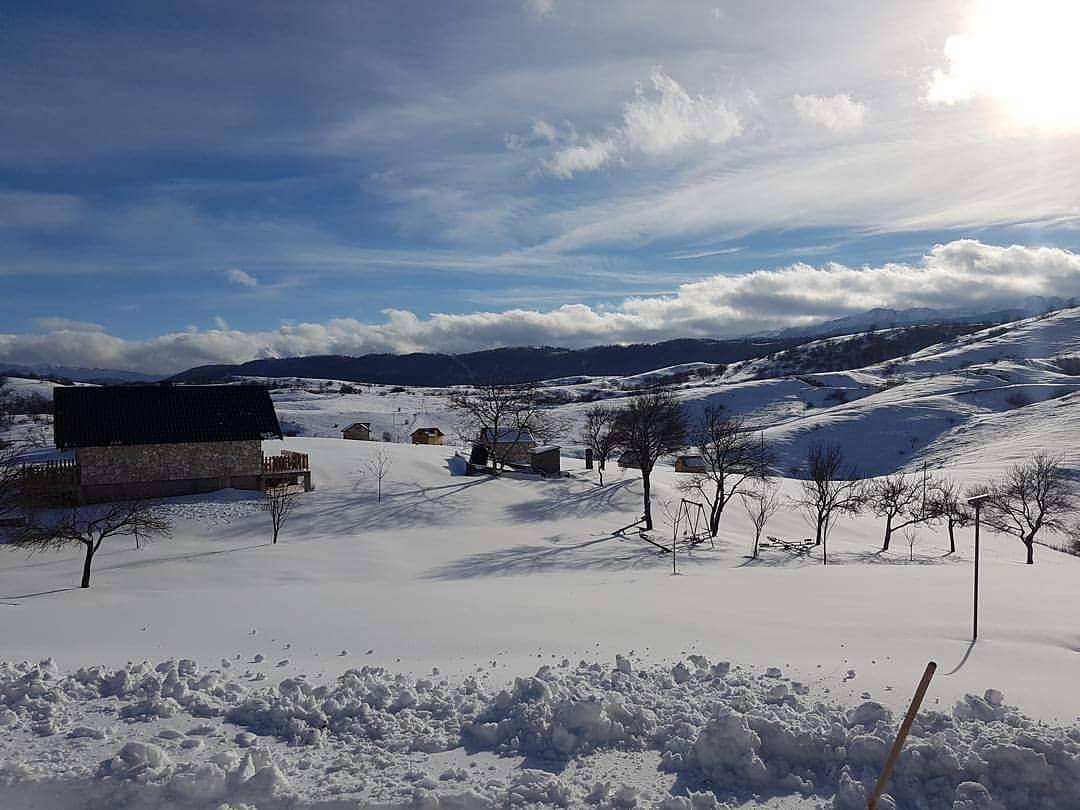 Share Montenegro highly recommend this place!