Prije izbijanja pandemije, destinacije su se borile za istog putnika, a marketinški proračuni su bili veliki. No, veliki udarac pandemije na sektor turizma podstiče na promjenu razmišljanja – i to od suparništva do saradnje, piše HrTurizam.
Zasebne marketinške kampanje će naravno ostati i dalje, ali pristup kampanja gdje se promoviše više destinacija kroz jednu kampanju ili Cross-marketing je svakako poželjna dodatna vrijednost.
Autor Goran Rihelj za pomenuti turistički news portal donosi dva zanimljiva primjera.
City Friends with Benefits je zajednička marketinška kampanja tri kanadska grada – Ottawa, Toronto i Monreal koja, između ostalog, podrazumijeva popuste za putovanja od jednog do drugog grada. Zanimljivo je da su ova tri grada u turističkom smislu konkurenti.
"Plan promocije kampanje uključuje medijske kanale poput Instagrama, Facebooka, digitalnog oglašavanja i oglašavanja izvan kuće, ali takođe uključuju i Spotify, TikTok, radio i YouTube, što čini jedinstvenu strategiju izlaska na tržište za turističku kampanju, oslanjajući se na najbolje prakse marketinga muzičke industrije za lansiranje pjesme i glazbenog videa" – piše HrTurizam.
Go Where the Yachts Go je fantastičan primjer kako dvije destinacije postižu veći uspjeh sarađujući, a ne takmičući se. Naime, TO Bermuda i Fort Lauderdaleu zajednički promovišu svoje destinacije kao idealna mjesta za odmor na jahti. Ove dvije destinacije imaju različite sezone – dok su ljetnji mjeseci rezervisani za Bermude, Fort Lauderdale večinu svojih turista prima tokom zimskih mjeseci – što su vidjeli kao savršen "win-win".
Udruživanja je bilo i prije pandemije. Firenca, Pisa, Lucca, Siena i ostali gradovi Toskane nastupaju zajedno u kampanjama, pod jednim brendom – Visit Tuscany.
U Hrvatskoj postoje određeni primjere zajedničke promocije, no oni su rezultat prekogranične suradnje kroz EU fondove, piše Rihelj. Ipak, postoje i neki sjajni primjeri cross marketinga, smatra on, kao što je kampanja "Blizu grada, blizu srca"/ "Around Zagreb".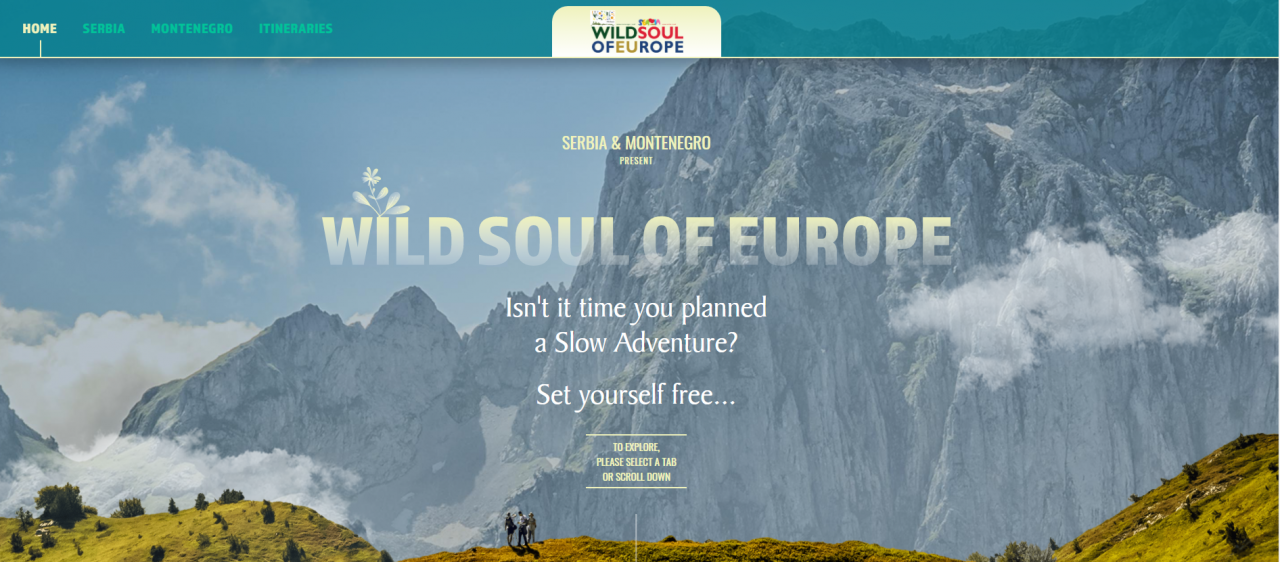 Naša NTO je krajem 2020 započela kampanju pod nazivom "Wild Soul of Europe – Slow Adventure" u partnerstvu sa TO Srbije, sa ciljem ulaska na udaljena tržišta SAD-a, Kanade i Kine, a riječ je o projektu udruženog marketinga Evropske komisije za putovanja.
Veb sajt ove kampanje u SAD-u i Kanadi je www.wildsoulofeurope.com. Kampanja je u Kini trajala do aprila 2021.
Šta vi mislite o brendiranju regija?
Tekst: HRTurizam, ShareMontenegro
Naslovna fotografija: Aida Dzafic