Plužine is idyllic town in North Montenegro, located on the shores of Piva Lake. It looks unreal, like a postcard.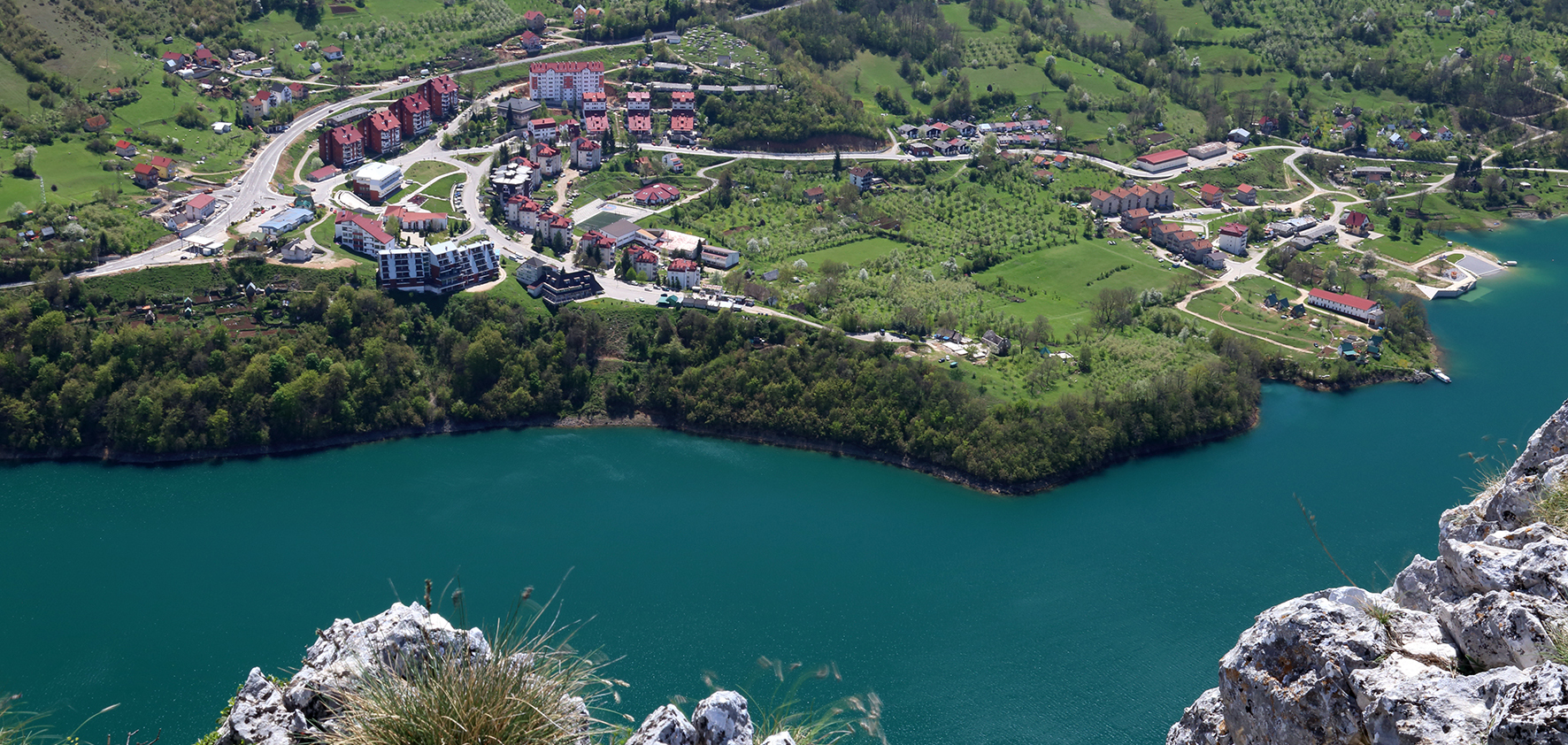 it's one of the Balkans youngest cities. How could if we know there is 10.000 years old cave painting nearby?

Because the old town of Pluzine was simply sunk in 1976 by building the hydroelectric power plant "Piva". Almost all of the objects were mined and demolished before the sinking, except for the Piva monastery, which was moved to a new location, stone by stone (where it is still today).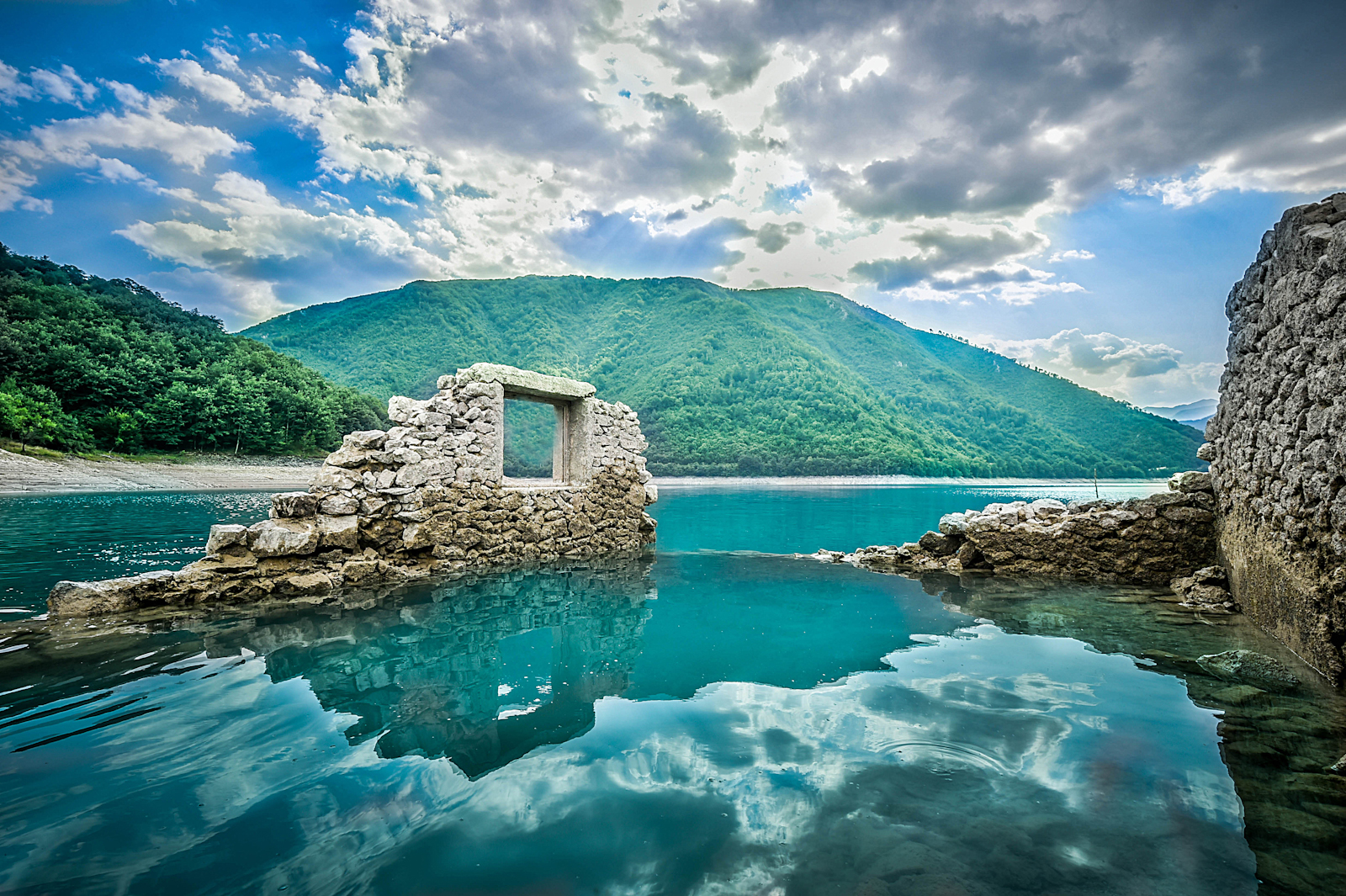 Photo: Vladimir Mladenovic
The ruins of Old Town are located at the bottom of Lake Piva. When the water level falls, on an island near the city you can see the remains of houses.
That's how the inhabitants of new city got a beautiful, crystal-clear lake, rich of fish and a few meters a.s.l more than before.
And tourists 🙂
Because you couldn't hide beautiful city forever.
During the summer, Pluzine beach is a real coolness. Water is so clear that you can swim and drink! Actually, this is probably the clearest water in the Balkans and, besides the specific color of the lake, this is another unique feature of this region.
The longest Zip-line in Montenegro
We truly enjoyed in a view, sitting on the terrace of  "Eko-Piva" restaurant. The reason why we talked with owners, Marija and Zeljko Bakrac, is the longest Zip-line in Montenegro. They are very kind and will make you feel at home. Zip-line is new tourist product here and these people did a wonderful job for tourism in their hometown.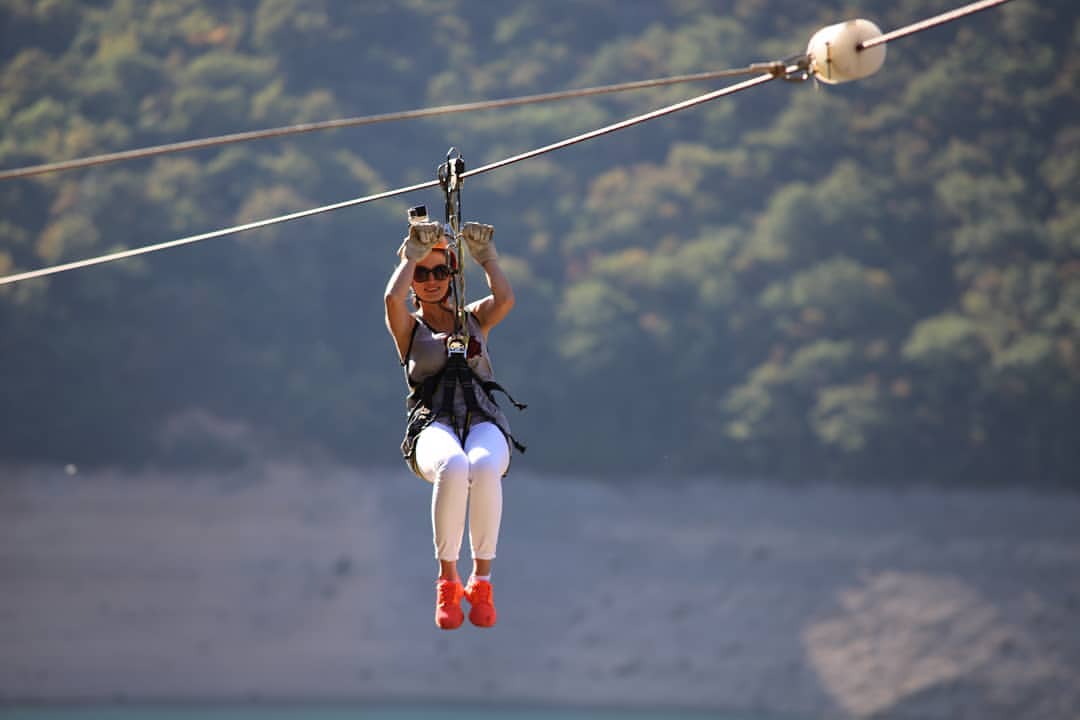 "The idea was born during our stay in Bovec (Slovenia) where we first experience a Zip Line ride. We realized that a place we own is ideal for this kind of adventure. It is located at the very entrance to Pluzine, on the international highway Podgorica-Sarajevo, which is extremely frequent in the summer months "- Marija explains.
So, they already had a restaurant and 10 well-equipped rooms. The restaurant has a capacity of 140 seats and is suitable for organizing various events. Parking and shelter for motors and bikes are free and safe (security cameras).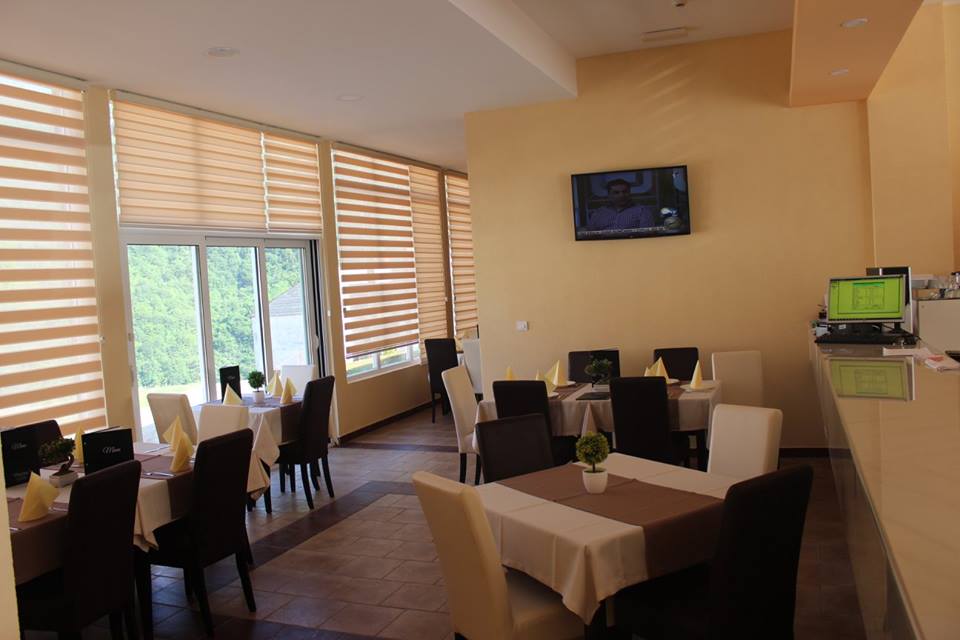 Considering the fact that it is longest Zip-line and going over the attractive Piva Lake, they expected great interest from the first beginning. This kind of adventure actually increase the number of visitors and extend a summer season in this lovely city. This is true motivation to our hosts.
"To local people, tourism means a lot of work opportunities. We invest a lot of effort, but we also believe that the return on investment will be achieved in a few years "- they say.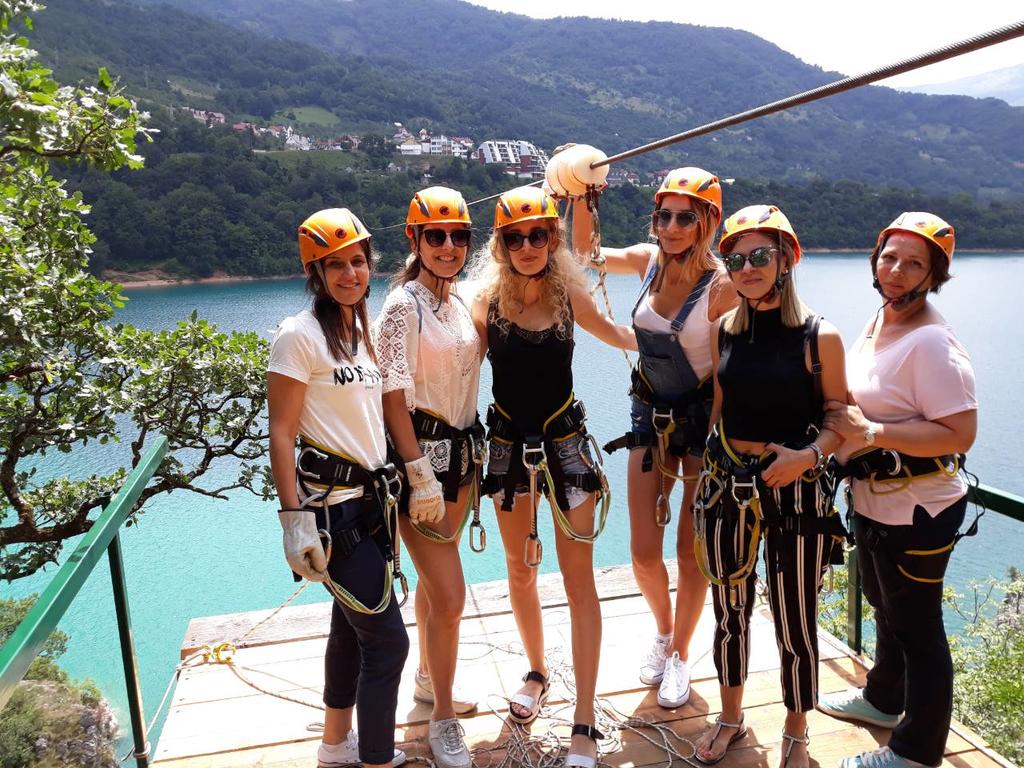 Zip line creates the feeling of flying over the beautiful Piva Lake and its difficult to describe in words. Attraction for all ages, with a short break (for photoshoot) before returning, is 1400 meters long.
Is Zip actually safe, we asked them.
"Not even the smallest incident has happened since its opening. In reality, this is not even possible. Of course, we have all the permits from competent institutions. The project itself was implemented by the Civil Engineering Institute in Podgorica"- Maria explains.
Still, there is fear.
"That's normal. But when you roam the first cable to the other shore of the lake, your fear disappears. It's definitely a kind of adventure that comes under the skin. The guests who were here last year already booked a new "flight" for April. They recommend us to their friends, relatives and neighbors"- she says.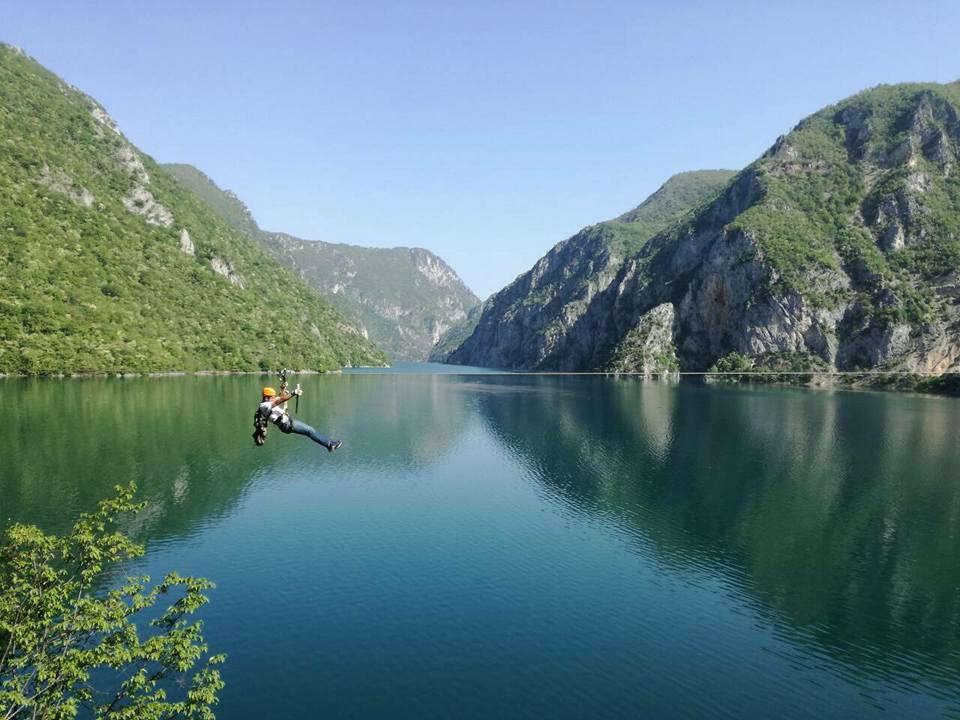 Also, they work hard to preserve all natural values ​​and develop green tourism in the right way.
We take another look of Maria and Zeljko, they actually living their dream.
They share it with us who need to escape from everyday life, traffic, noise and stress.
Try it!
Its the right time to visit fairy Montenegrin town, swim in the Lake Piva and experience the Zip line!
Contact Marija and Zeljko via their Facebook Page or on the phone number +382 069 635 412 and book your adventure!