Christmas, as festival of joy which commemorating the birth of Jesus Christ, bring family together through various traditional customs.
Expression "100 villages, 100 customs" can be applied to Boka region, too.
Customs are vary from Herceg Novi via Kotor to Tivat which is consequence of the difference in religion and origin between the population of Boka.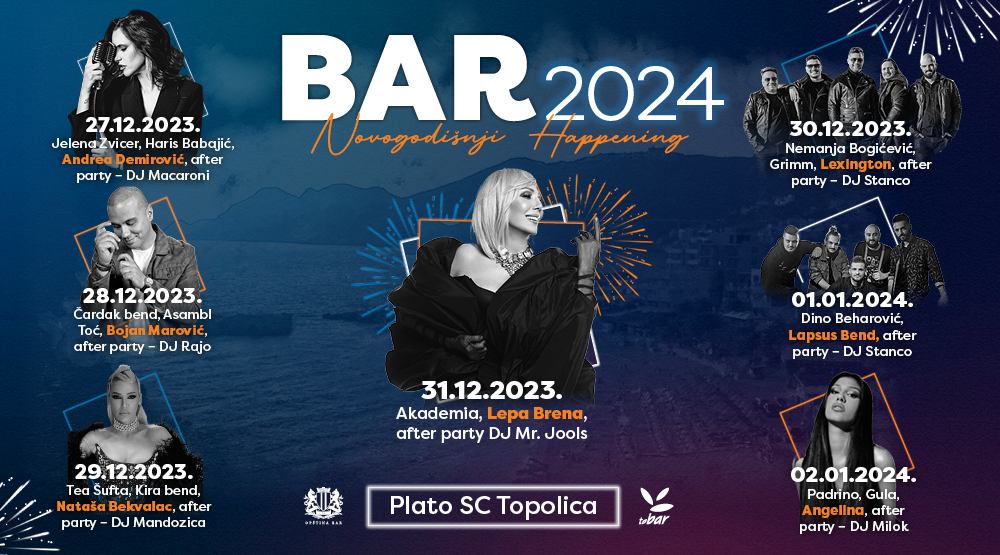 We could divide traditions in Boka bay according to Roman Catholic customs and Orthodox Christmas rituals, with no great differences.
Some difference between the customs in the South and the North part of Boka are also noticed. The customs of the North Boka – from Herceg Novi to Perast – are associated with customs in southern Herzegovina, while the southern part of Boka is practicing customs similar to those in Montenegro.
Lets take a look at the customs of Boka bay in general.
The greatest christians preparing for Christmas day with a fast 40 days before. Other fasting a week or just one day before Christmas.
Day before Christmas, in early morning people goes into wood to take Yule log. The earlier you bring them to your doorstep, the more happiness they'll give back to you.
"Badnje drvo" or Yule log looks like oak tree although in some places people use olive or laurel tree. The number of Yule logs must be equal to number of male members in the family. Some families also pick a extra Yule log to "bring prosperity". There is also belief that you should not take less then three logs no matter how many of males are in family because only odd numbered logs brings progress into the family.
Traditional early morning taking logs from wood is reserved for male members, too. They must pick straight and young oak trees with no knots.
The rule is that fallen log should face east with no damage when caught. Then it is necessary to nice and slowly cut one ore both sides of log by ax.
Yule logs were bigger in the past. Today, it is more practically to use smaller ones to burn in home fireplace.
When man back home with Yule log, woman should decorate it, usually with some aromatic plants: ivy, laurel or olive, rosemary and spruce.
They also decorate a rest of the house: windows and icons, while man should decorate a gate of the house as well as the front door.
If there is not male members in family, woman decorate house although there isn't a traditional Yule log.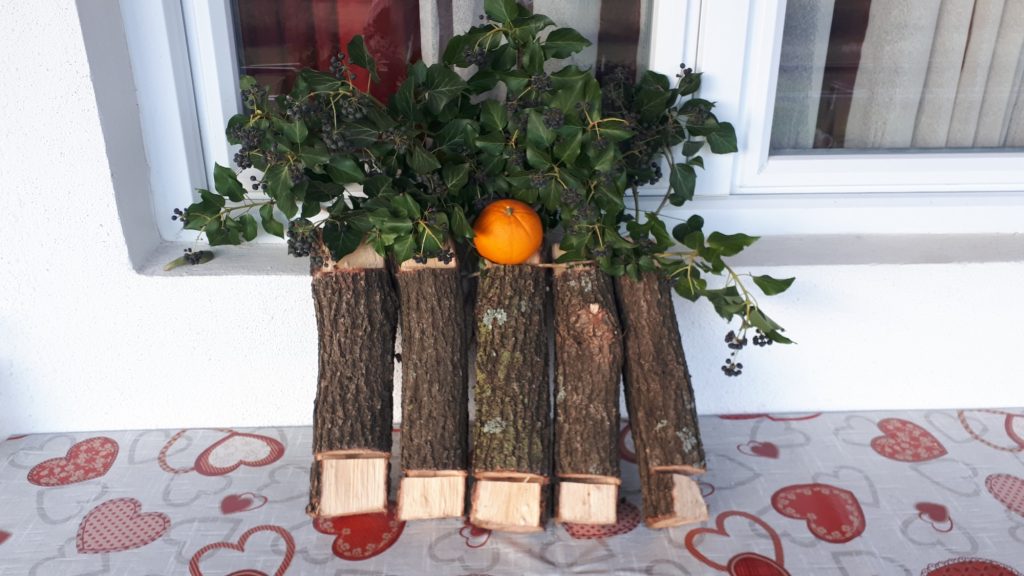 Customary, day before Christmas Montenegrins have "priganice" for breakfast (basically balls of fried dough). You can enjoy the smell of it all along Boka bay… Housewives get up very early to make this traditional Christmas meal.
Also, a candlelight placed in front of icons should be turned on and it has to burn during the Christmas.
During that day, housewives are also in charged to make Christmas bread "Česnica" and they put a certain items like coin, beans, corn .. in it so the one who finds it will be happy, healthy and rich that year as they believe.
In some places at Boka bay, families also preparing the meal of goat, sheep, pig or cock for tomorrow.
Later that night, the host prepares a large fire for burning the Yule logs. The family starts to gathering, women takes their places by the fire with wheat in their hands and men brings logs from the yard.
Then men greet housewives with the words: "Good evening and Merry Christmas evening!" and they answer: "Welcome and blessed Christmas evening!"
Except for a Christmas evening, there is a places in Boka with tradition of Yule logs burning for some others holidays too.
In Herceg Novi, Tivat and Kotor there is a beautiful custom of gathering with friends, family and neighbors on city squares, in churches or coffee shops just for spending time together on Christmas evening.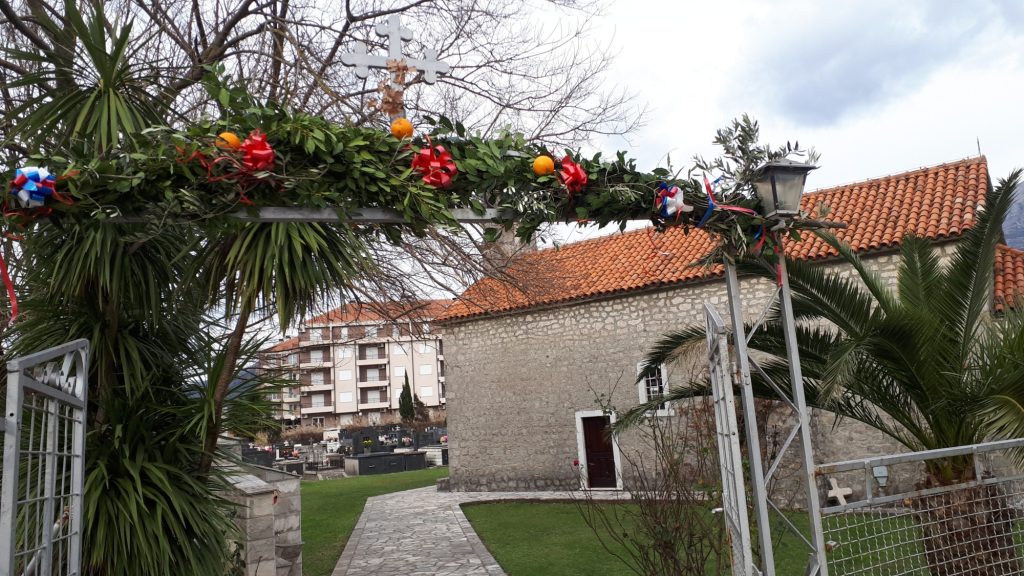 Midnight and beginning of Christmas in magnificent moment: you can hear many church bells all along Boka bay. Branislav Kordić, captain from Risan once said: "Hills above Risan are the best acoustic concert hall, because when all the bells equalize you can experience very rare atmosphere. It stays forever in your heart, that melody – a music for ears and soul. During my long trips, that melody was always on my mind, taking me back to my homeland".
After midnight, you can expect a guest who would be the first person to merry Christmas to your home. He could came anytime and in Montenegro they called him "Polaznik". 
He is usually a boy or a young men from neighborhood or a family member and people believe that he will bring a joy and happiness to a house. After he wish you a Merry Christmas, housewives put some wheal on him and they all sit on table together for having a breakfast. He usually come with a present – an orange and a family gives present for him, too. It could be a pair of socks, a towel or a shirt.
Family should get up early in the morning on a day of Christmas and wish each other a happiness with words: "Mir Božji, Hristos se rodi" and "Poklanjamo se bogu i Hristovom rodžerstvu".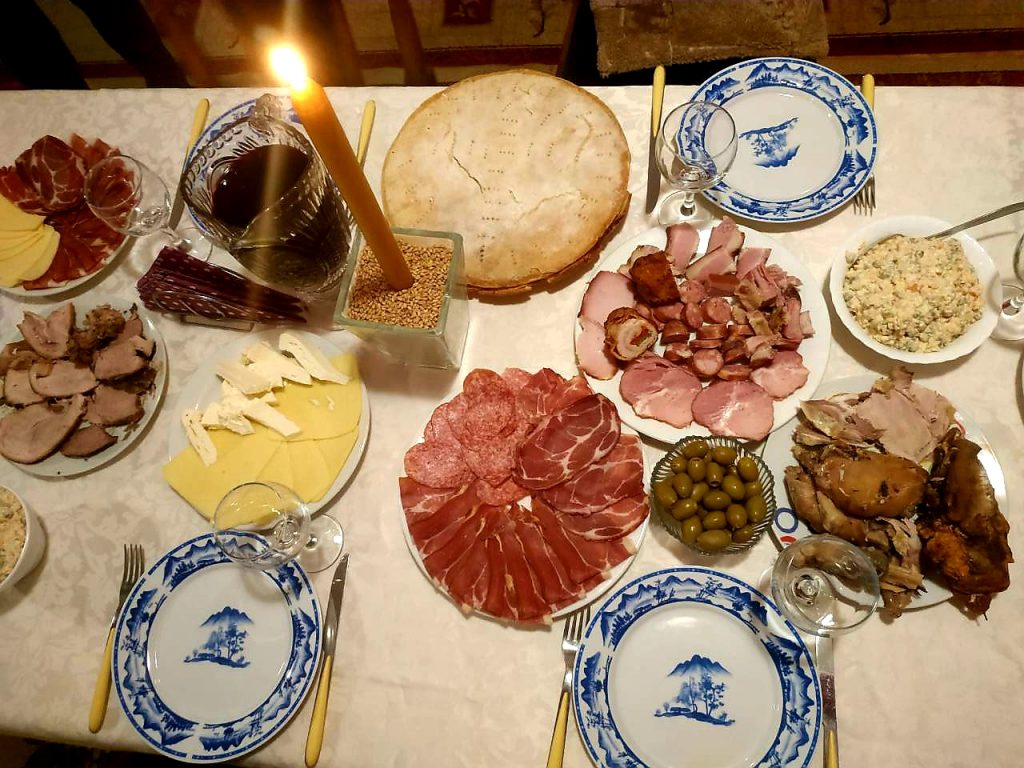 First parents then parents kiss the children and children each other. Everyone of adults should get a three nips of wine and cheers to each other. Housewives put incense and they sitting to a table.
Day after Christmas, families visiting each other but on a Christmas day only chosen person who merry Christmas to a family is guest.
Beautiful tradition in Boka is that Orthodox families visiting their Catholic friends on Christmas and reversed.
Christmas is celebrating in Boka for three days.
Merry Christmas !
About the author:
The author of @staze.boke shares stories with people who love Boka region and all those who want to explore trails of this bay. Through interesting, short texts, she aims to gather and inspire all people who visited by Boka bay to continue her work on Share Montenegro portal, as well as on the page @staze.boke. A series of texts about Boka bay will help us to get know the bay that is recognized as as one of the most beautiful in the world. The stories are inexhaustible as the history and culture of this region itself. Untill the next story ?