Twenty-seven-year-old Maksim from Ukraine published a stunning video of swimming in Black lake on December 3th and shocked visitors. Many media reported about his brave effort.
Maksim promotes our country almost every day by publishing some incredible photos and footages from places in Montenegro.
But, he does it on a completely different way – he goes where it is dangerous and risky. And he absolutely enjoy in that kind of adventure.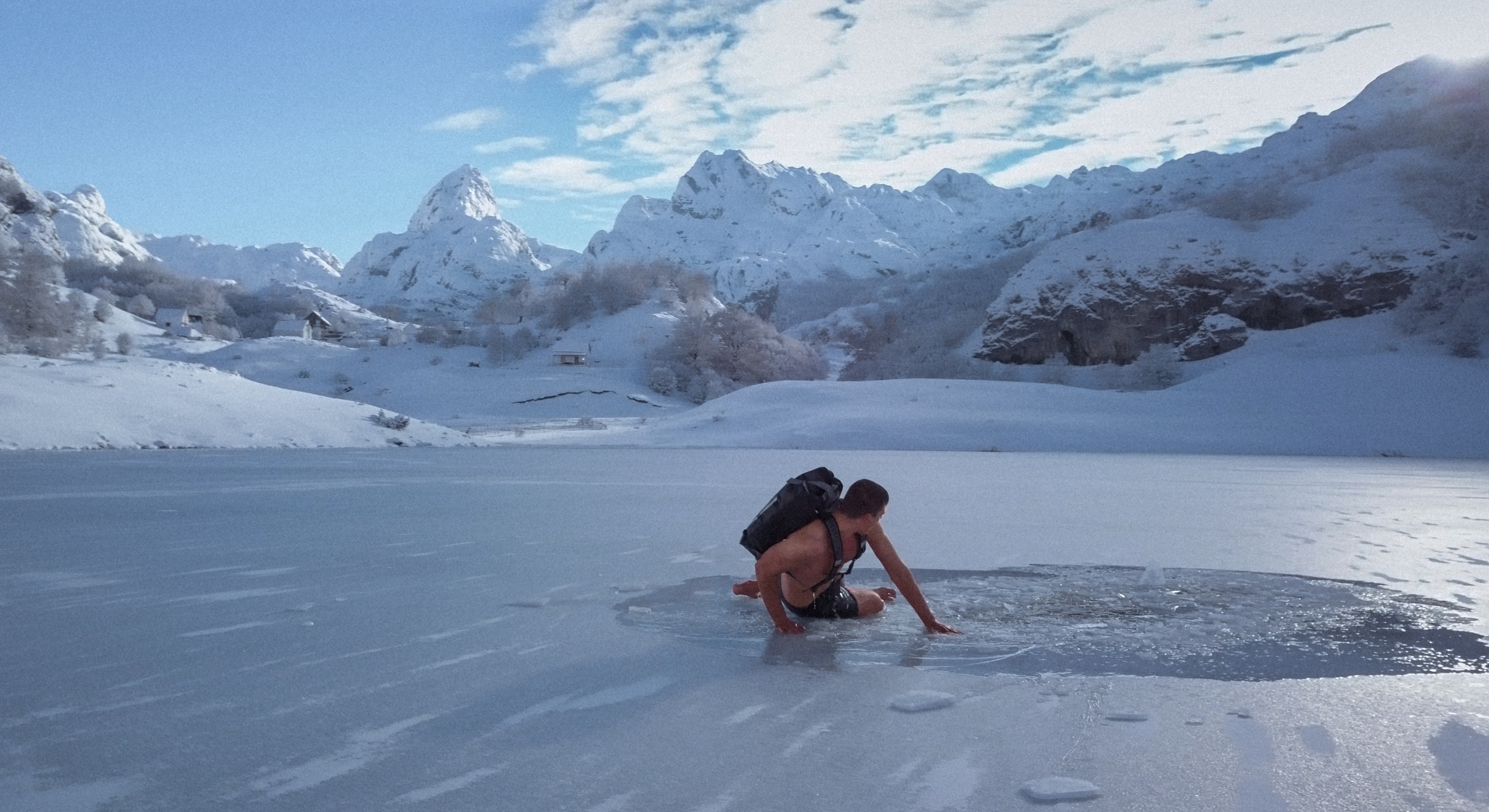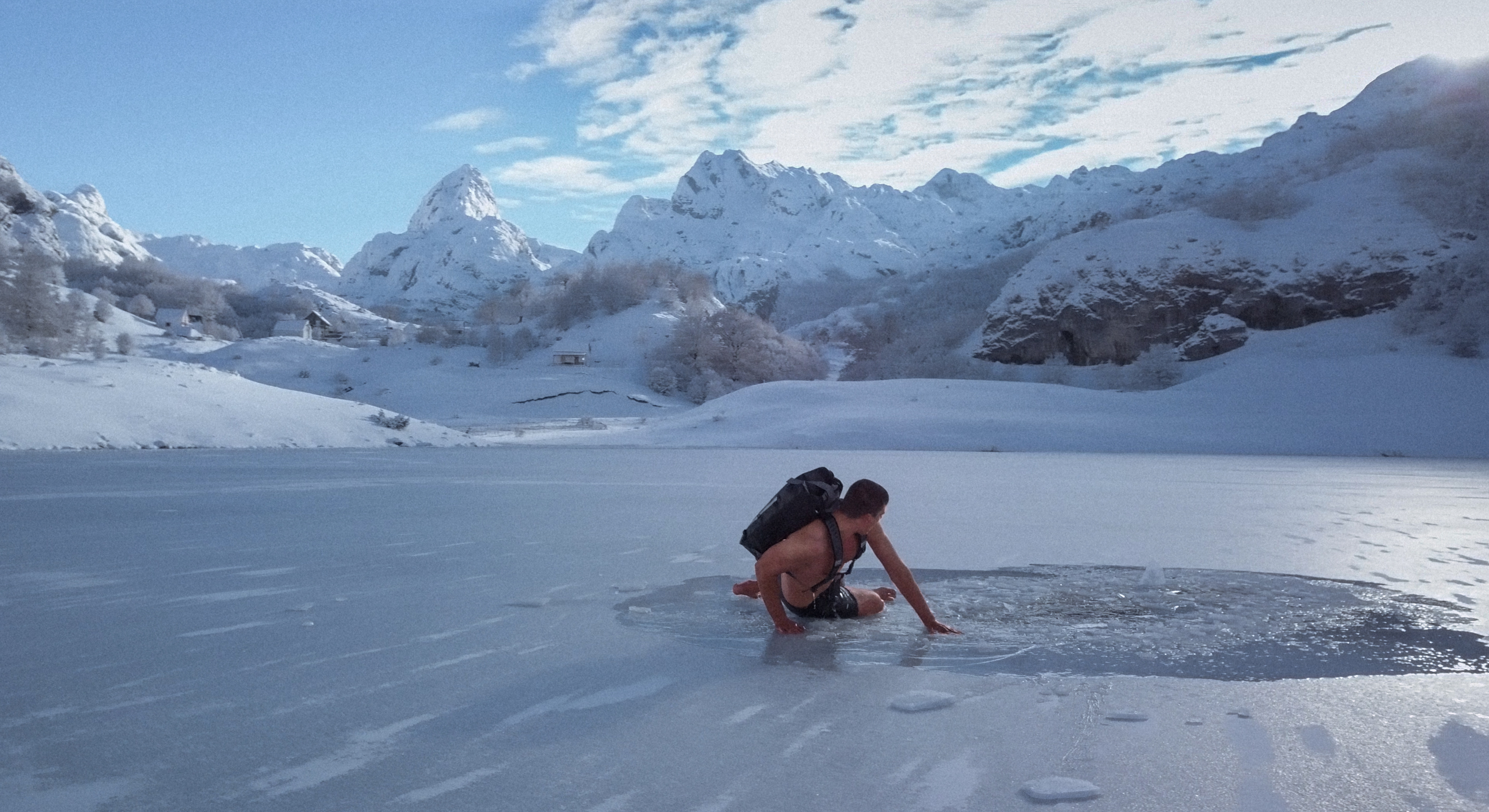 In interview with our journalist, Maksim explained what is so inspiring about Montenegro for him.
He has been living in different countries for the last four years with his two children and his wife.
His primary job is a digital designer.
"That's how I make money. But, I also do everything what I have passion for. For example photography, wildlife research, video, etc."
Two years ago, he visited Montenegro for the first time. They lived here for two months.
"And we fell in love with Montenegro" he said honestly.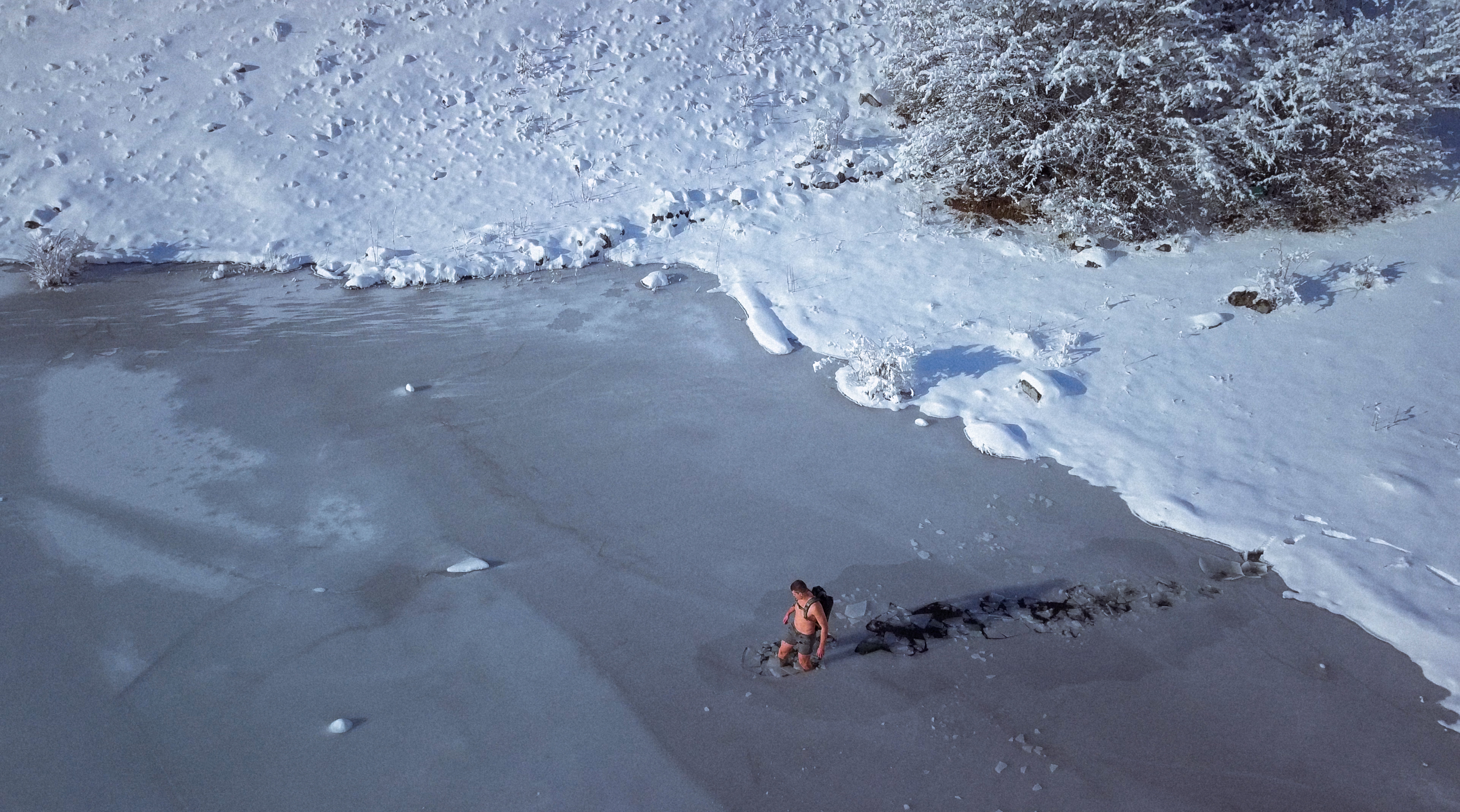 He is passionate for photography, which is a combination of fiction, nature and wild beauty for him. So, in Montenegro he discovered a real heaven for his hobby.
"Montenegro gives so much to nature lovers. I am especially inspired by the combination of cold and wilderness. Especially love it when it's not sunny, then everything becomes much more risky. It inspires to go "there" and find a connection with this moment in nature" Maxim explains.
We asked him about swimming in a cold Black Lake at Durmitor national park.
"Absolutely love Black Lake! I've been doing winter swimming since 2012. In Ukraine and my hometown Dnipro, winter swimming is such a normal thing. Actually, my friends and I have made a manifestation called "Winter Beach". From the autumn we gather every Sunday and swim in the icy water. So swimming in Black Lake was actually very comfortable, "Maxim says with a smile.
He enjoyed swimming in a Lovcen lake, too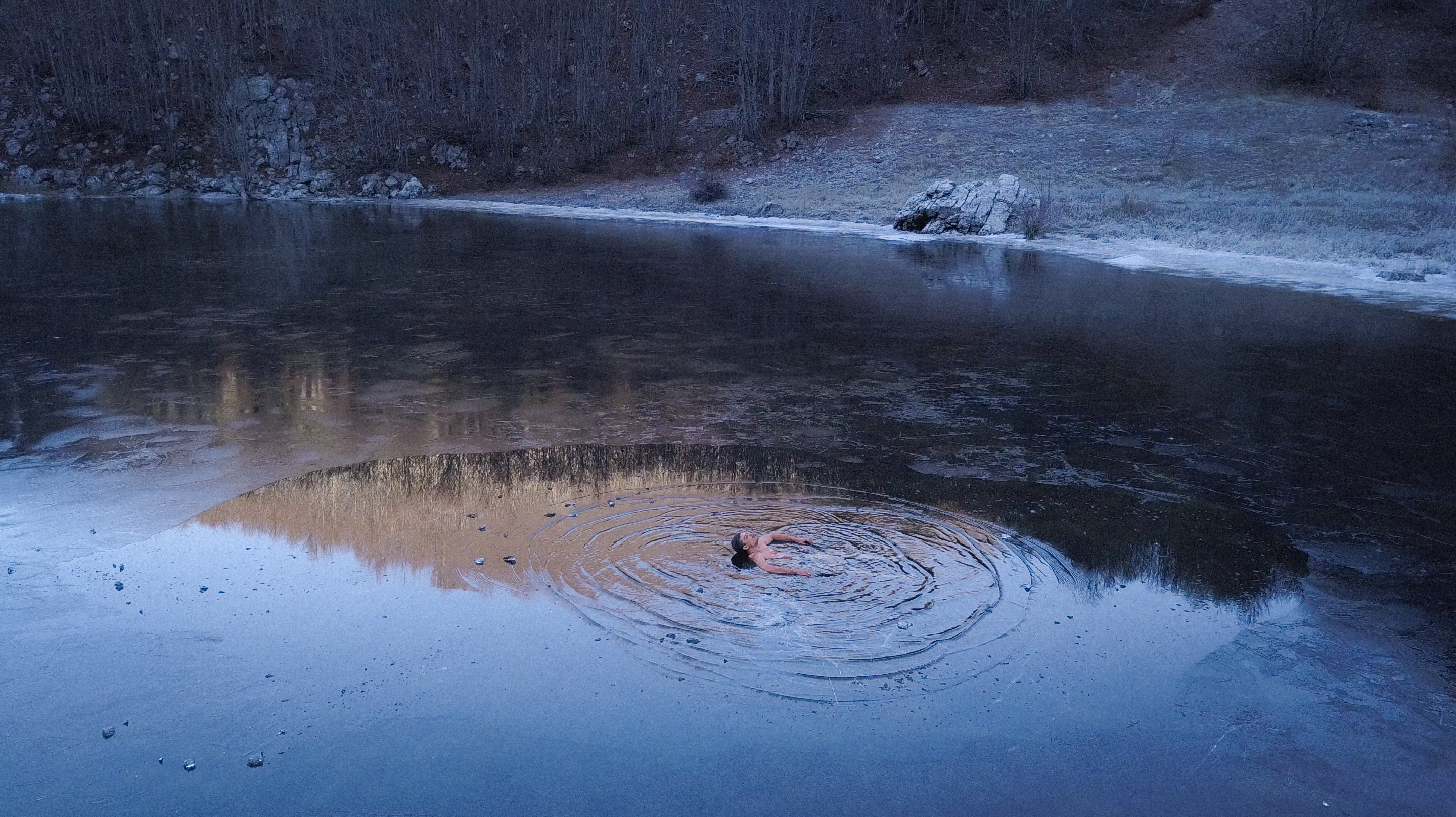 "I also swam in it 2 years ago, but then it was not so frozen. During a winter it's in the shade all day, there is only a small part of it covered by the sun for several hours. Perhaps that is why the ice was as clear as glass. When I walked along it, the lake made cosmic sounds (ice cracked). All that is exactly why I love this kind of adventures, because not every day you meet this. Not even Montenegrin people discovered this place yet so I love it even more" said this Ukrainian gay.
He visited Bukumir lake recently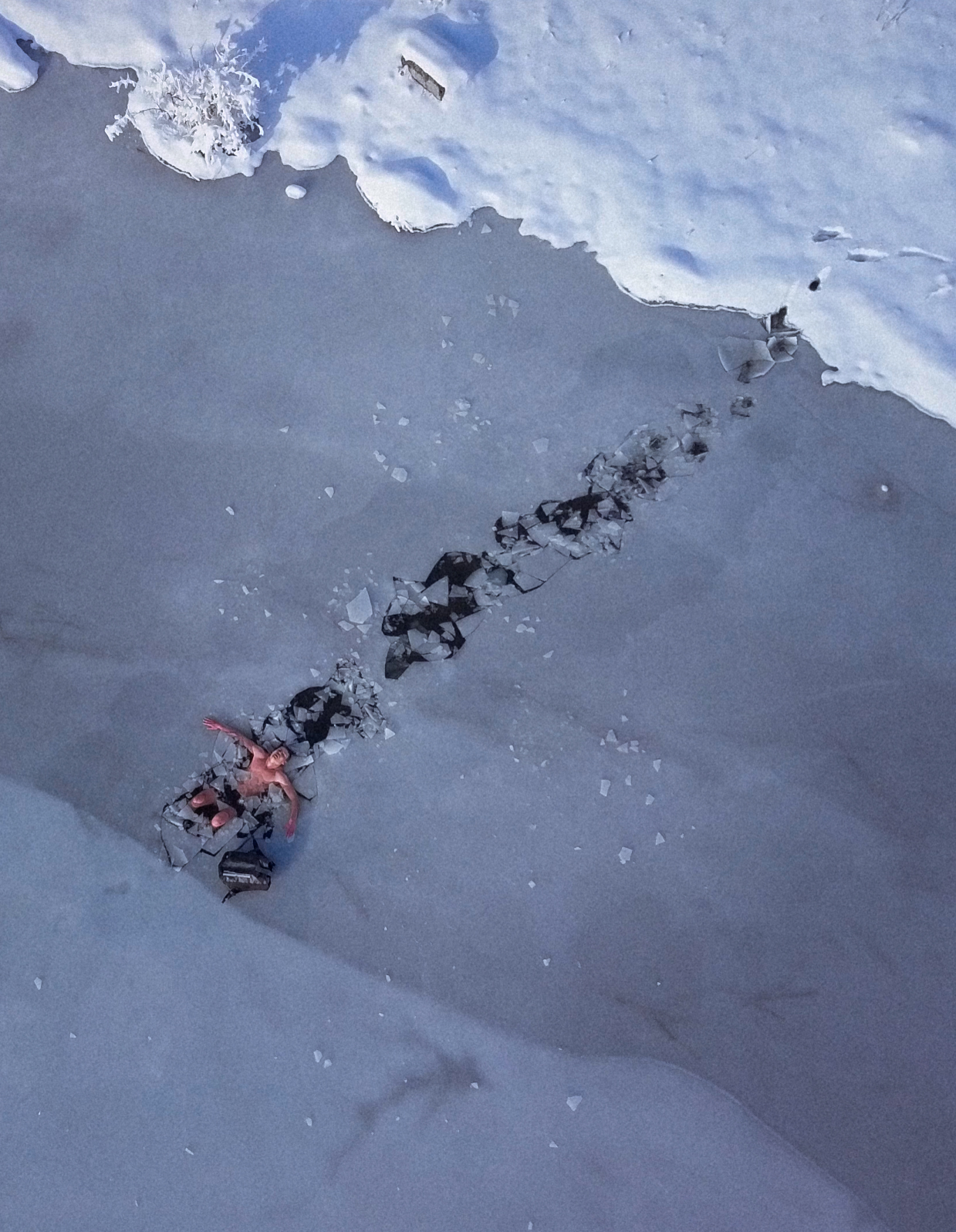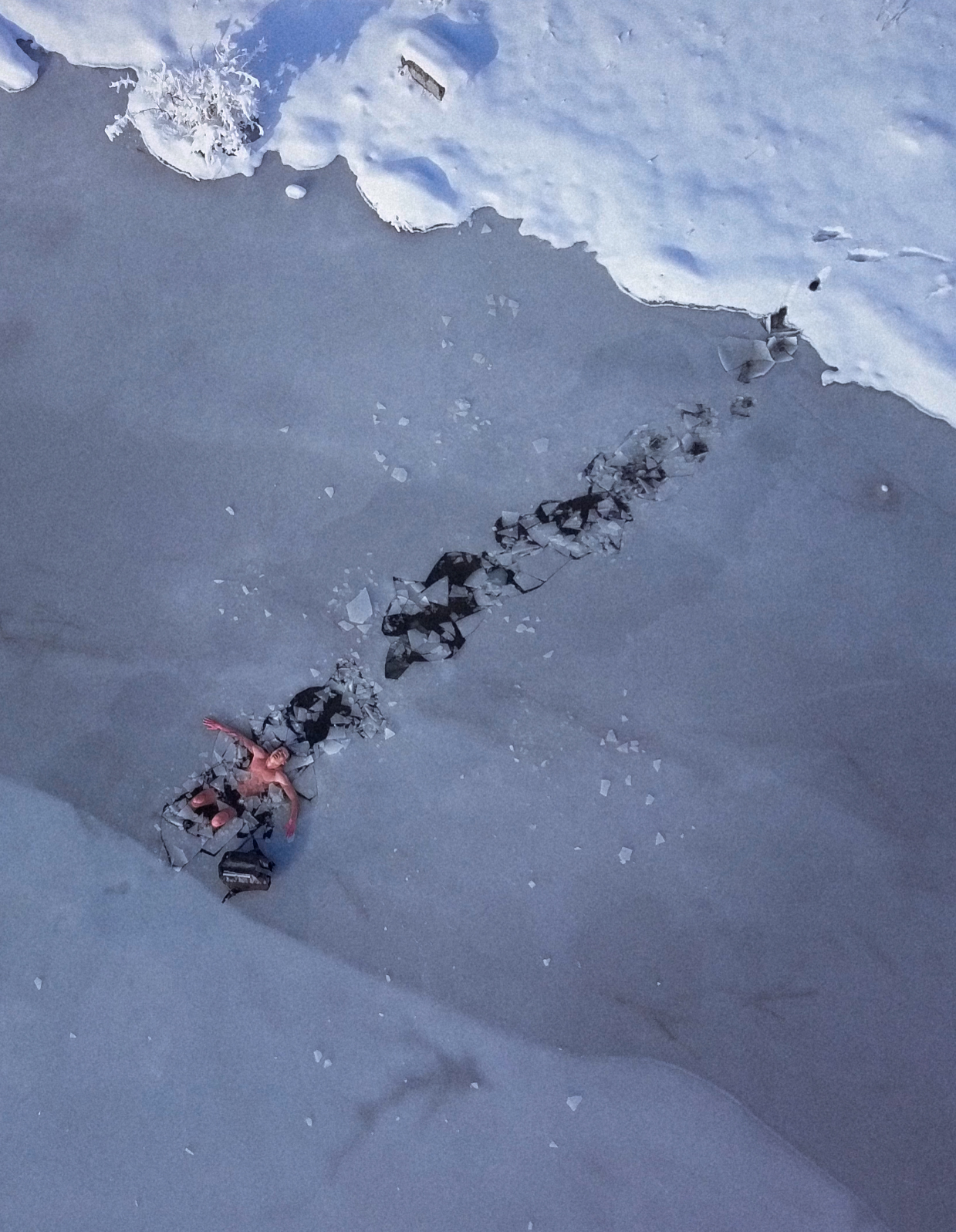 "The road to the Lake of Bukimir was quite fascinating. Since no one drove there 3 days before us, everything was covered with a snow and we have to clear the road by a car. The lake was completely ice covered, I think the temperature was 2-4 degrees. But the ice on this lake was quite different. He was muddy and with changeable thickness. Therefore, approximately in the middle of the lake I fell through. But this is only a plusin the whole adventure, "Maxim says.
For the end of the conversation, we asked where they travel next.
"We never plan our journeys. Now we are focused on exploring Montenegro" – concludes this adventurer.