Maksim Shishkin from Ukraine keep fascinating his followers on social networks.
As we already wrote, this 27-year-old Ukrainian love swimming in cold water during the winter, which in is a completely "normal thing" in his hometown.
Swimming in the Black Lake he called "very pleasant". Many media reported about this stunning video at Durmitor national park but he also tried Lake Bukumir and little known Lake Lovcen.
Maksim especially love discovering less famous locations, even for us Montenegrins. So he recently went to Bar for swim but not in sea. He was attracted by a less known location in the Old Bar.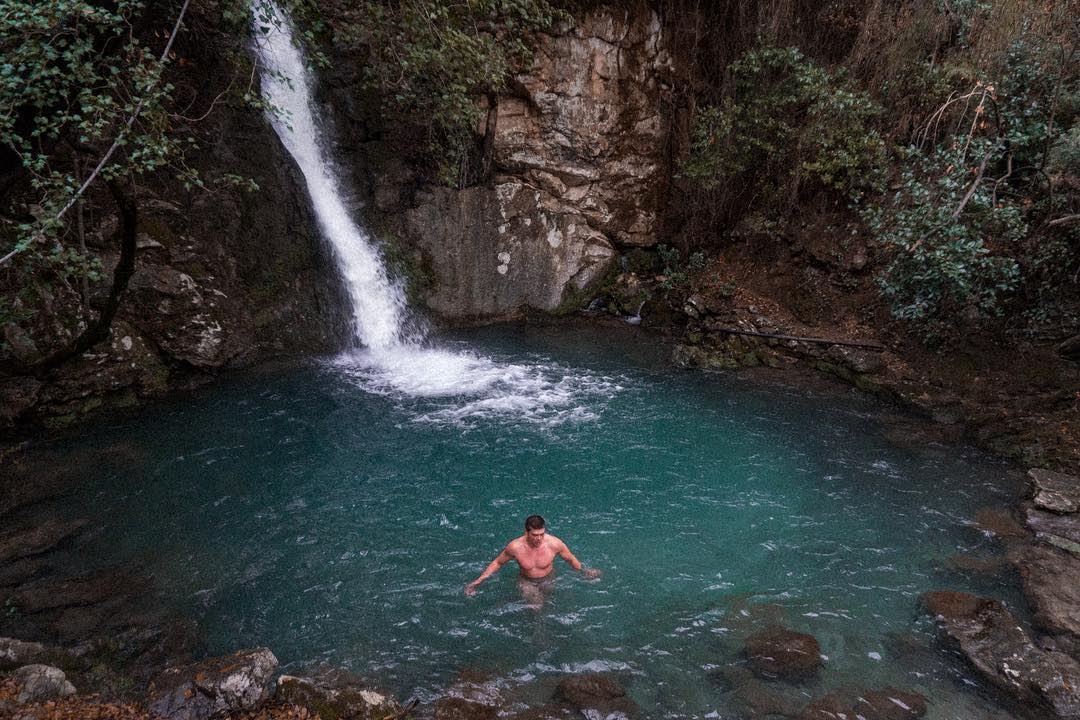 "A temperature of water is 8 degrees and the waterfall is really beautiful" Maxim said, but he likes "ice-covered water that's much colder. Nevertheless, this is the south of the country and I am grateful for these 8 degrees" – writes Maksim in his post.
That's why he went further into, believed or not the Nevidio Canyon.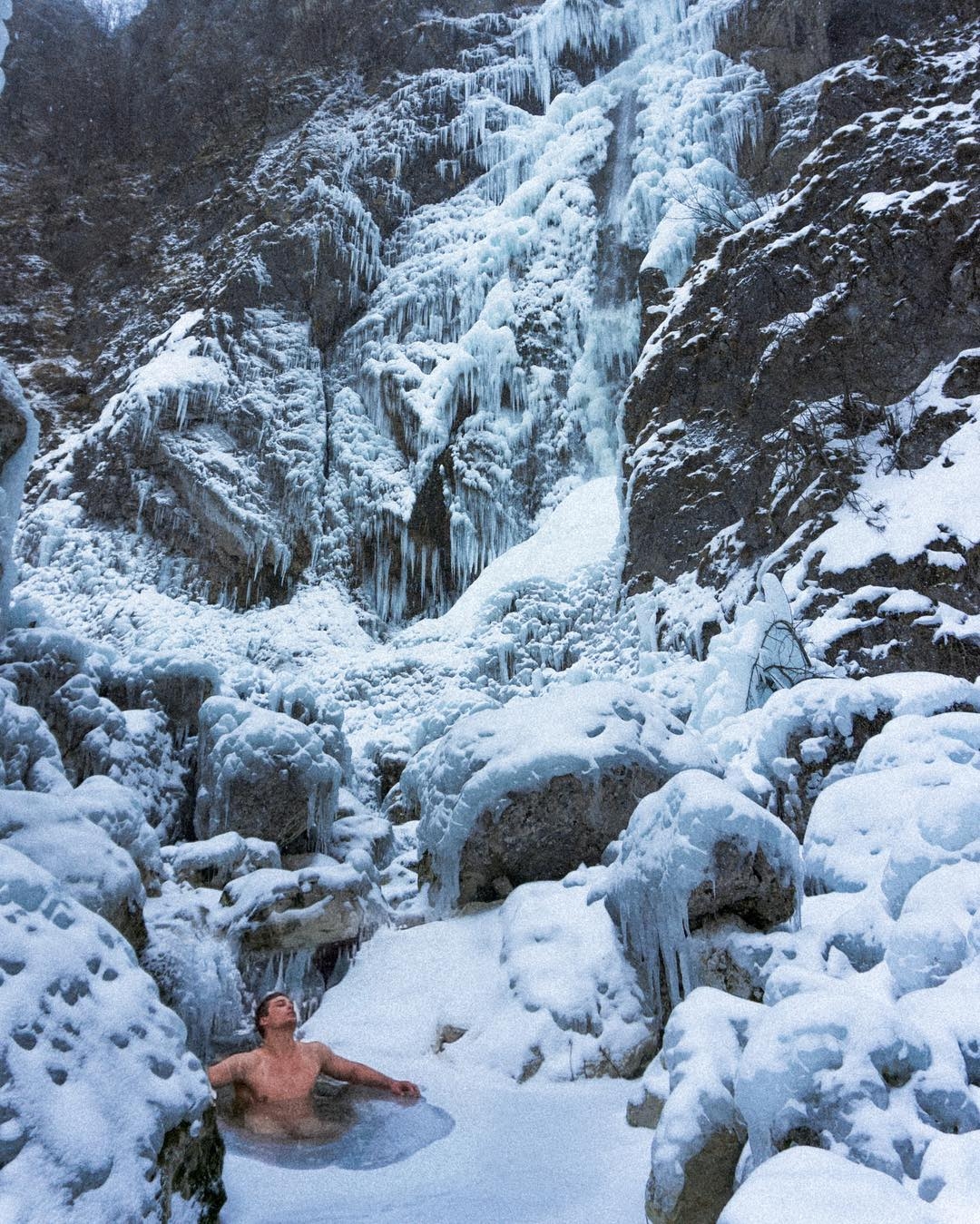 "His dreams come true" at Montenegro north, because the temperature is -15 degrees! Waterfall like this one is what he really loves and it seems to us like he truly enjoy in ice bathing.
His early mornings on Durmitor mountain looks like this:
On their way back to south, they passed by the canyon of the Tara River.
Tara canyon was on his wish list for a long time, so he catch that moment and just did it. He left his spouse Irina with children to wait for his enjoying in ice of Tara canyon. He says that after this experience he could die with no regret.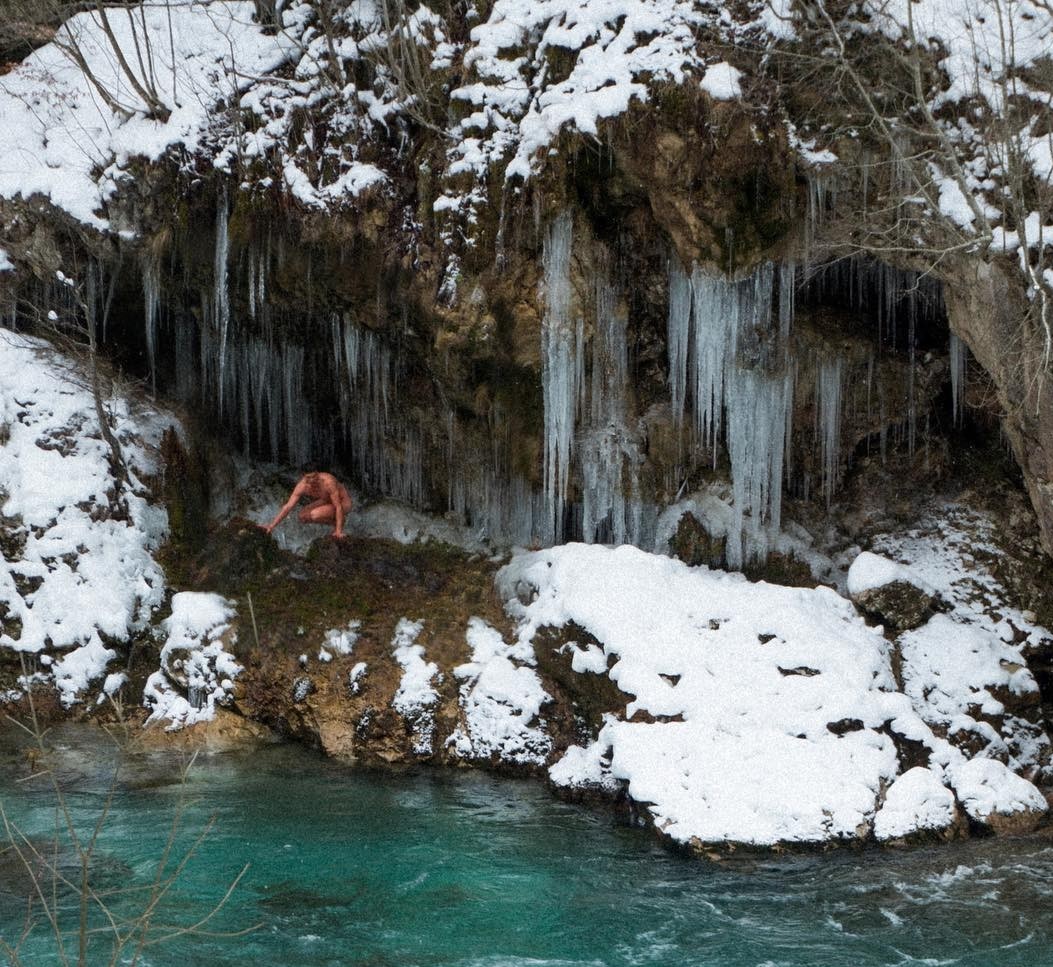 It seems like Maxim is inspired by the wilderness of the north over and over again because it is in complete harmony with his temperament.
Till the next Maxim's adventure 🙂