Since we introduce you to this Ukrainian guy in December last year, he keeps your attention by poking wild and dangerous Montenegro beauty.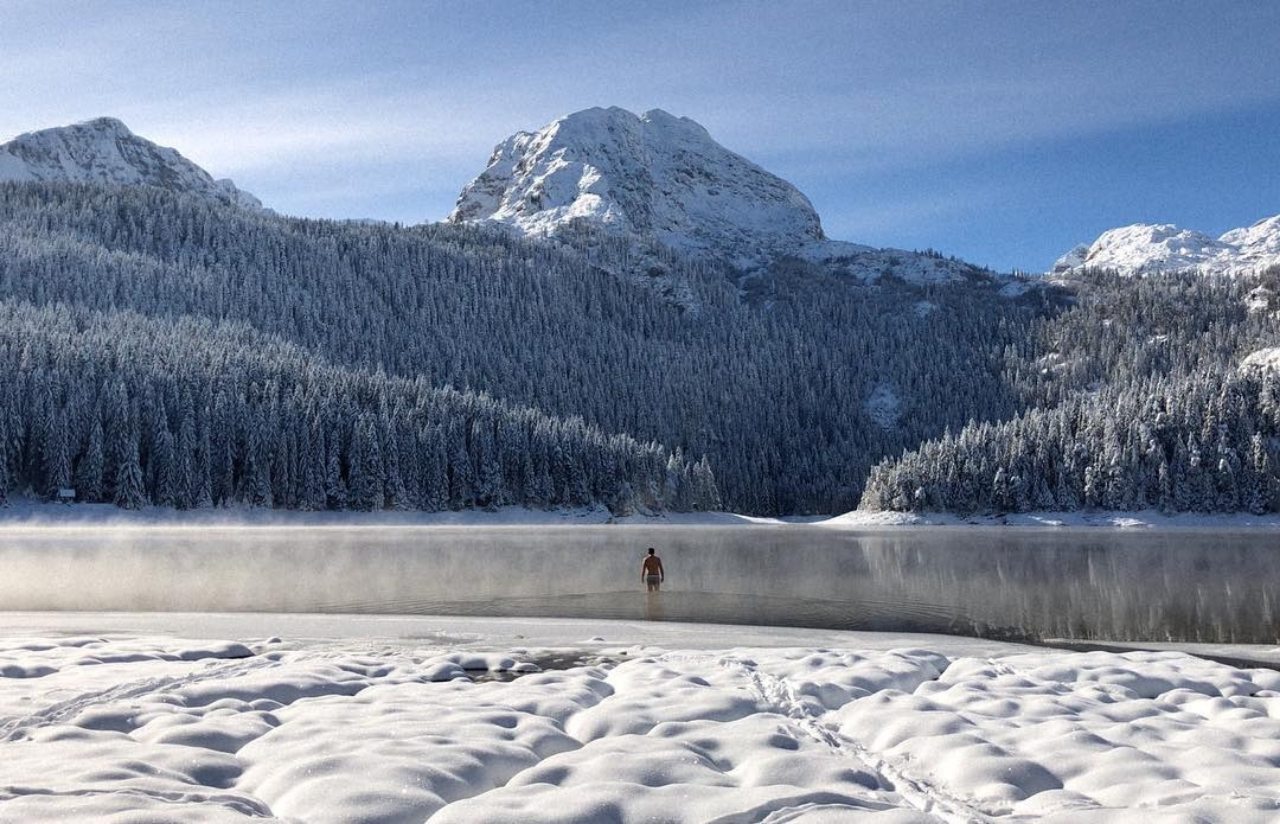 He casually took off his clothes while standing on snow and easily went into cold Black Lake (North Montenegro!) for swimming. After watching that video, we contacted him and found out that this adventure wasn't a big deal for him.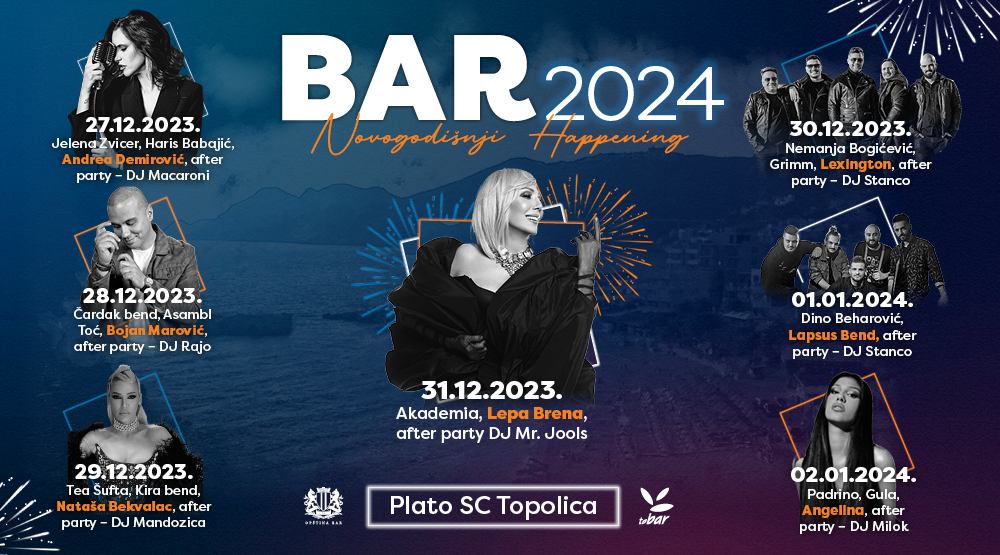 He has been coming to Montenegro for six years to please his need for ice adventure.
Soon after that, in January, he went into the place which requires guts: Nevidio canyon. This dangerous canyon Maxim experienced on his way-at minus 15 degrees. Here you can read a whole story about it.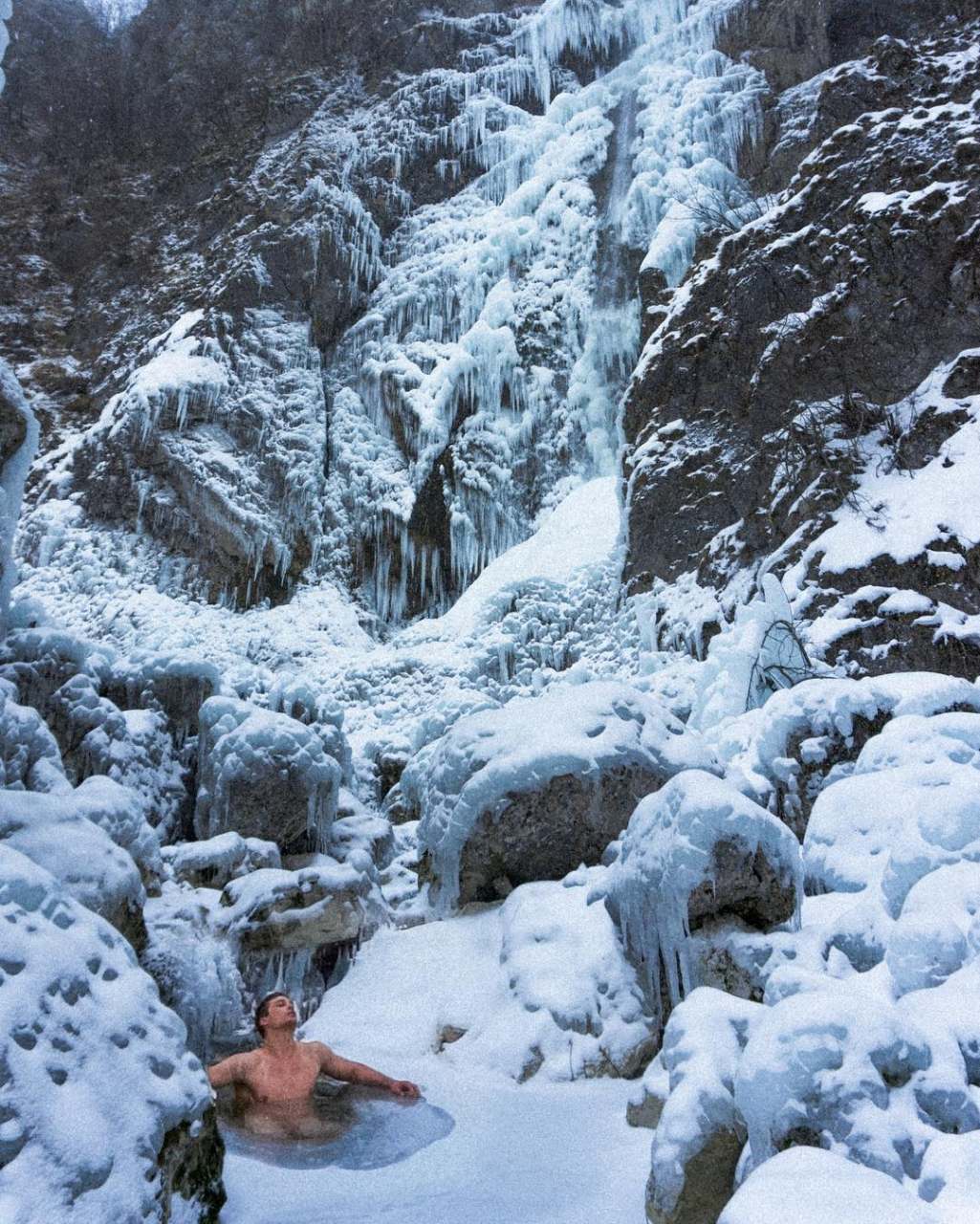 We continued to follow him. He currently lives in Budva with his family.
A strong North wind hit our coast in the night between Friday 22nd and Saturday 23rd February disturbing whole seaside and central part of country.
A huge construction scaffold collapsed in Bar, while in Herceg Novi a roof of the Institute's pool in Igalo was destroyed.
Due to the strength of this wind (hit by up to 142 kilometers per hour), the Emergency Situations Directorate issued a statement warning citizens of possible consequences and requiring the competent institutions to raise the operational level of readiness.
This also referred to navigation by the sea and lakes. Nobody thought about swimming. Except Maxim.
The sky and the sea have a completely different look during the storm, we agree. But none of us have yet jump into the cold, rough and dangerous sea with the north wind blows. We mean not voluntarily. How did Maxim get this idea?
"Storms like this doesn't happened every day. It was a beautiful, unique scene that I couldn't resist. I simply jumped into the sea and tried to stay on the surface" – Maxim said.
Over and over attracted by wild, danger, cold and beautiful nature, his adventures are instinctive and unplanned. He decides at the moment to take a risk for enjoying and poking wildness around. But, he is not fearless.
"If no joke, it was scary. Fear of depth is painful. I'm not sure if we could win this fear by face it like this or just deepens it"- said Maxim honestly.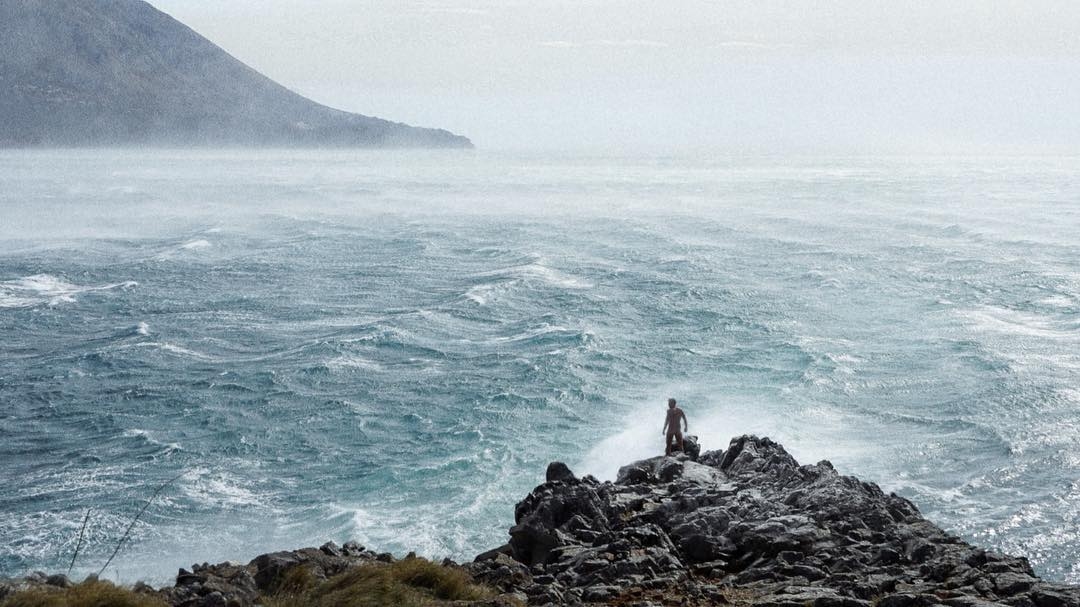 The storm inside him wasn't less as one around him that day. When everything was shouts out, in silent of his thoughts he kept something on his mind.
"For the first time in my life, I saw sea dust. I expected it would make my breathing difficult, but it did not. This is a new experience for me" he said.
For the end of this conversation, we ask him to discover the next location.
"Location depends of moment. When I feel like hypnotized with something so wild and beautiful like it was rough, stormy sea in Budva that day"