Rose is a small, fishing village at the entrance to Boka bay.
In the past, it was a place where Venetian galleys, Turkish and Austro Hungarian ships floated as well as barges of Queen Teuta of Illyria. Today you can buy a land here at the price of up to 10,000 euros for one square meter.
Rose is the oldest port in Boka Bay and the entire Montenegrin coast. They were also known as ships quarantine during the Venetian administration.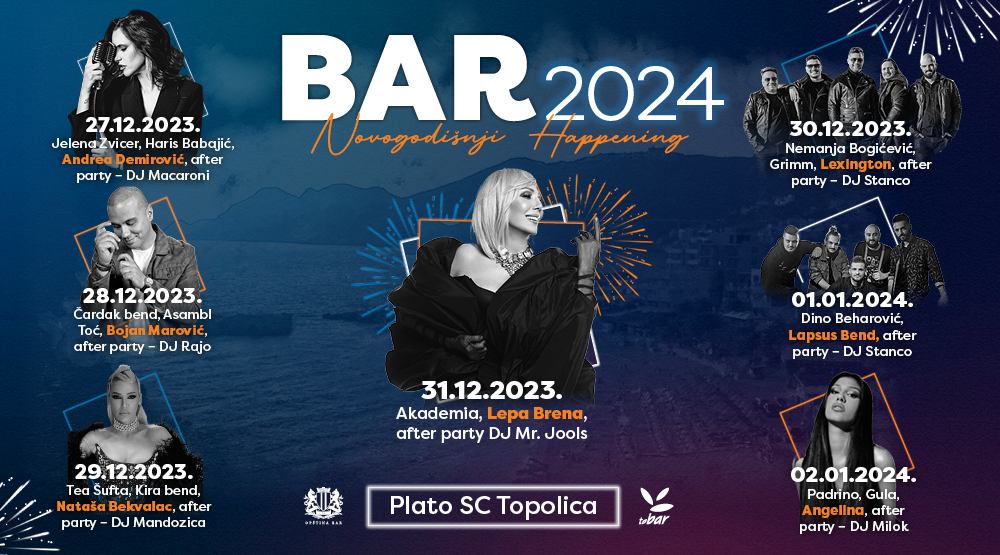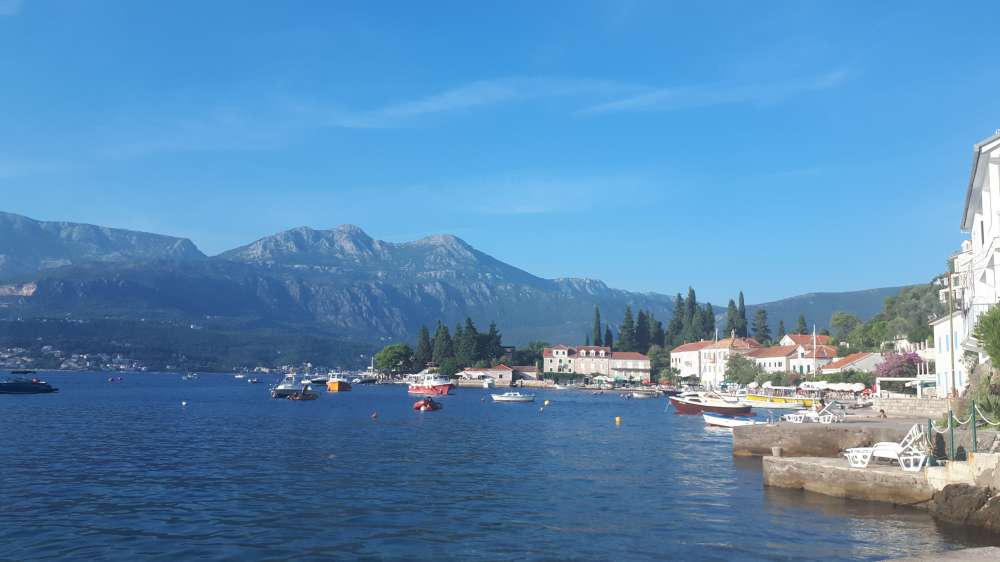 The settlement of Rose and the massive Orjen
One of the interesting stories from Rose is one about the relics of St. Tryphon. Due to the storm in 809., a group of Venetian merchants sheltered in the Rose Bay.
That was a ship from Constantinople, who traveled to Venice and when the people from Kotor find out that there were the relics of St. Tryphon, they managed to buy it. Since then, Sent Tryphon is the protector of Kotor.
The history of this village is an interesting story.
Rose is mentioned in many historical archives as the Resnium settlement in the fourth century. There used to be an old Greek settlement in Ponto Rosa. It was demolished by Saracens (a name for Arabs in the Middle Ages) in the second half of the 9th century. During the Venetian empire, ships were required to withstand quarantine in Rose to prevent the spread of the disease.
Ships came from all sides. Rose greeted them at the entrance to Boka, provided security, and granted permission for further sailing into the bay.
Except the permission, there is also a blessing from the peninsula Luštica with twenty churches.
Today, Rose is known as a small tourist village with captain's houses and palaces surrounded by the sea, in front of the pier.
Fortress Rose dominates at this landscape. Once the basis of the defense, now Fortress is a place for rest and enjoyment with exclusive restaurant.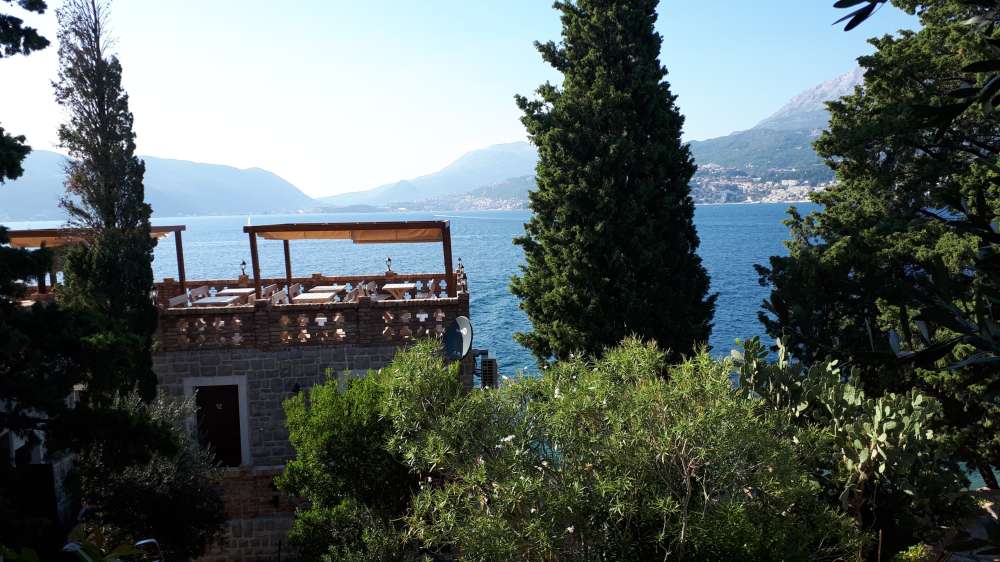 View from restaurant "Forte Rose"
Surrounded by lush vegetation dominated by cypress, pines, olives and carob.
Nature, architecture, people, sea, smells, tastes … its clear why this small village named by one of the most beautiful flowers – rose so it can be called the rose of Boka bay.
Welcome to Rose!
About the author:
The author of @staze.boke shares stories with people who love Boka region and all those who want to explore trails of this bay. Through interesting, short texts, she aims to gather and inspire all people who visited by Boka bay to continue her work on Share Montenegro portal, as well as on the page @staze.boke. A series of texts about Boka bay will help us to get know the bay that is recognized as as one of the most beautiful in the world. The stories are inexhaustible as the history and culture of this region itself. Untill the next story 🙂