Are you dreaming of a road trip, where you can on the same day explore seaside towns and have dinner while watching snow in the mountains? Montenegro is a fantastic destination for a winter road trip, with majestic mountains, historical sites, old towns, and one of the most beautiful stretches of coastline on the Adriatic.
Our one-day Montenegro winter road trip itinerary is ideal for locals and tourists who have one or two days and would like to explore the best of the country.
Enjoy the silence of Boka Bay

We are guessing you are somewhere in the south and would like to visit the famous UNESCO World Heritage Site – Kotor old town. We recommend starting your road trip by visiting Kotor and Boka Bay. Few things can be better than enjoying a sunny morning and breakfast in Kotor when it remains peaceful and not crowded.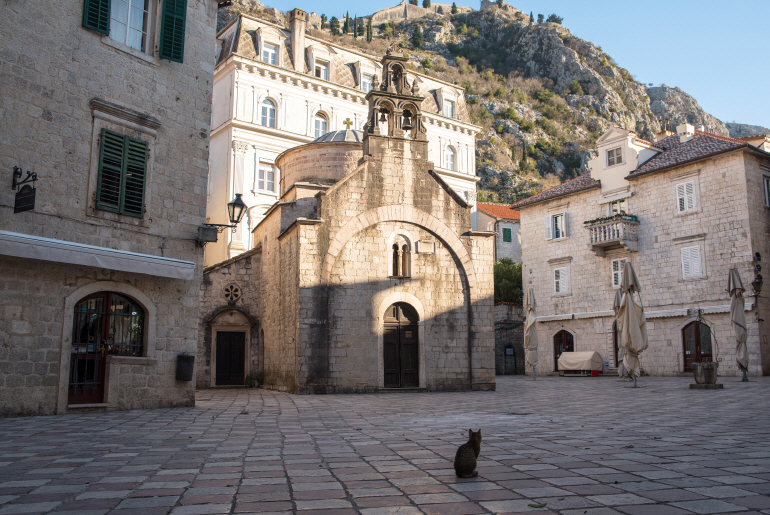 Walking and exploring Kotor during the summer when it's a touristic season, is nearly difficult due to the streets being flooded with visitors. During winter, it is different. The old town is very tranquil; you will be able to discover hidden gems easily.
Walkthrough the history of Cetinje
A road trip to Cetinje means you'll get a taste of real Montenegrin culture away from the popular towns, discover the country's fascinating history, and enjoy sightseeing. Since you don't have much time on the one-day road trip, we advise you to visit the following.
Many world and regional travel guides recommend visiting The National Museum of Montenegro. Walking through Montenegrin history will make you a true Montenegrin. You will understand better the culture and way of life here.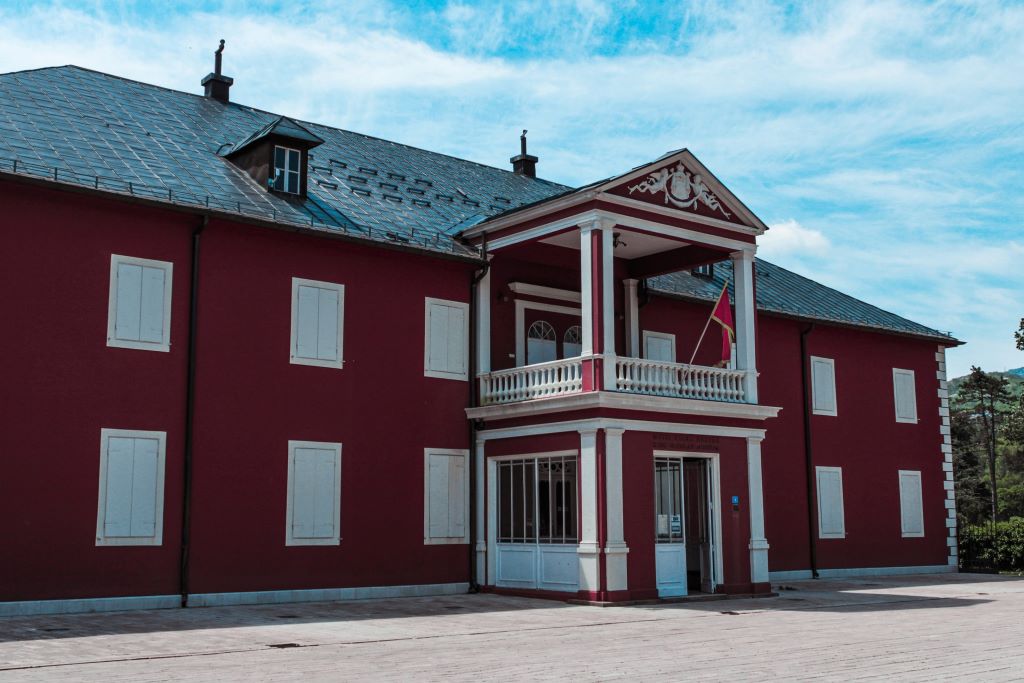 King Nikola's Palace was the residence of the Montenegrin Royal family for more than 50 years. The beautiful red building became a museum in 1926. The palace was built from 1863 to 1867 in the traditional architecture style of Cetinje.
Shopping in Podgorica
When you move from Cetinje to the north, it's simply a must-stop at the Capital Podgorica for one or two hours of shopping. Podgorica is a business and shopping center in Montenegro. We recommend stopping at Delta City Mall or City Mall for shopping. A huge area of boutiques and shops in one place will make you feel like a real "shopping maniac". It is worth spending time on because you can find affordable clothes. Both shopping malls are at the entrance of the city, so you can't miss them.
Ending trip in snow magic Kolasin
After a pleasant shopping time, seat back in the car and drive north to the most popular ski town in Montenegro – Kolasin. It's one and half hours away from Podgorica if you are driving through the canyon of Moraca. However, by the end of the year, the first highway will be open. It's the route from Podgorica to Kolasin. Predicted driving time to Kolasin is around 25 minutes. We recommend using the highway since it's much safer. The toll price will be around 3 euros.
When you arrive in charming Kolasin, you will have time for a snow walk tour in the town and dinner. Kolasin is a small town with stunning nature and mountain Bjelasica.
For those who plan to stay overnight, there are lots of hotel resorts and private accommodations, at relatively affordable prices.
Make the most of your road trip by visiting breathtaking Lake Biograd under snow, and finishing skiing on two famous ski resorts, Kolasin 1450 and Kolasin 1600.
Tips for car rental
Winter road trips can be very comfortable and cozy when you have a good car. Car rental Montenegro is one of the best ways to explore Montenegro. If you are looking for the perfect car to drive on your next road trip, then choosing a car can be very affordable during winter.
Since demand is lower in the off-season, deals start from 10 euros per day. Here you can read a full guide on how to rent a car in Montenegro.
Driving in Montenegro
Driving in Montenegro during winter is easy. Traffic reduction goes up to 60%. So, you will not lose time in the long traffic congestion. The roads are in good condition, there are no tolls on the described road trip route, and the distances are short.
Yet, before you get behind the wheel, it's a smart idea to get more information about the local rules, road conditions, and petrol stations. A few general tips and information:
The following fuel types are available at petrol stations: Euro super 98, Euro super 95, Euro diesel, and LPG. Gas stations may be found in all cities and along important roads.
80% of the motorways are asphalt, and open during the whole year
Boulevards in the major cities are covered with traffic cameras
Headlights are required 24 hours a day
Winter tires are required from November 1st to April 1st
On open roads in Montenegro, the speed limit is 80 km/h unless signs indicate differently. Inside cities and suburban places, the speed limit is 50 km/h.
Prepare extra winter car accessories or request from car rental manager if you renting a car
It is important to note, even in conditions of low traffic, to drive slowly and carefully, especially when roads are slippery due to rain or snowfall.